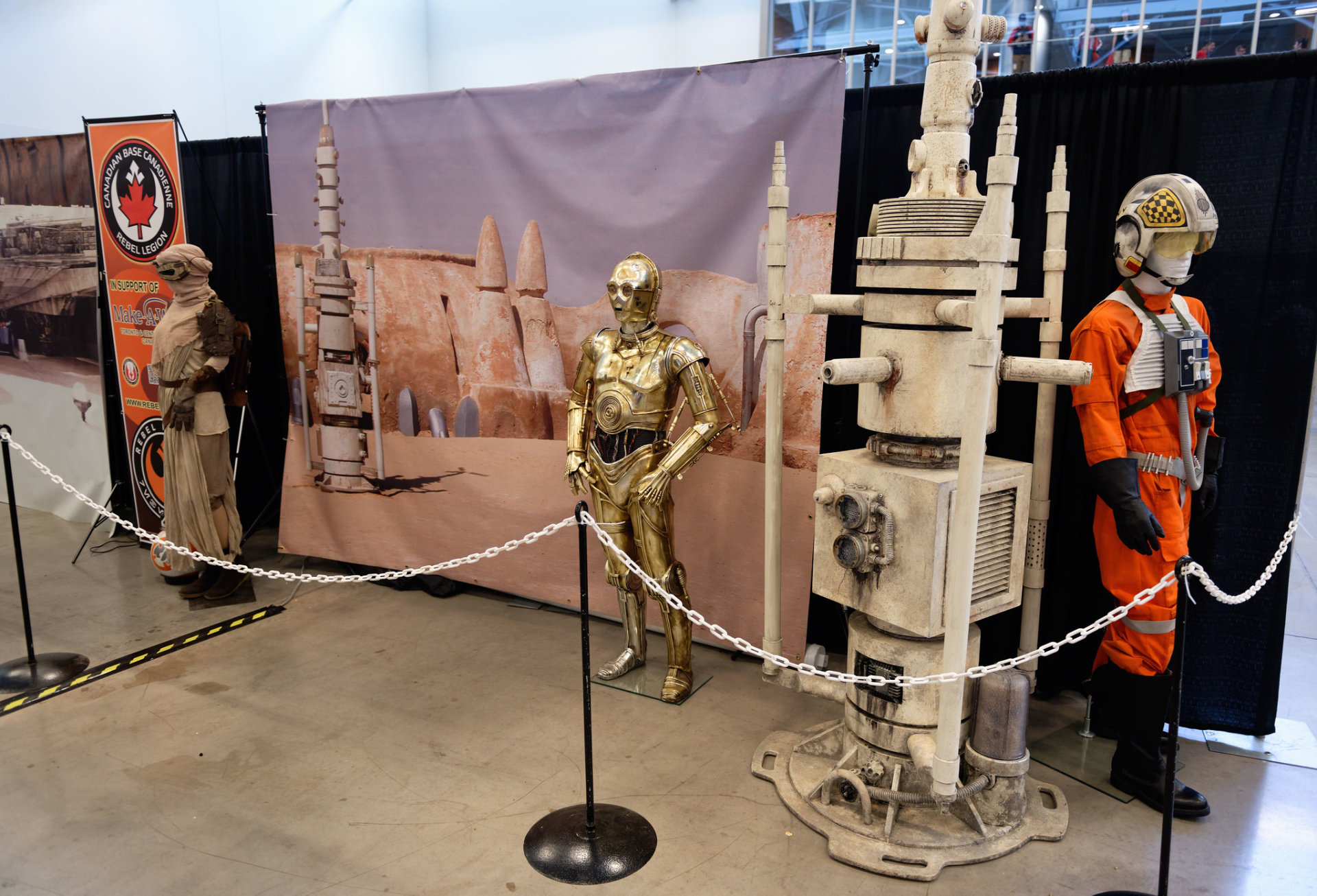 Niagara Falls Comic Con is a massive popular culture festival taking place just steps away from the famous Niagara Falls. Held since 2011, the convention attracts more than 30,000 visitors to the Niagara Falls Convention Centre. This three-day event is focused on comics, sci-fi, fantasy, film, and the entertainment industry.
The vast exhibition space, exceeding 200,000 square feet, offers memorabilia, collectibles, comic books, magazines, apparel, and games. The Artist Alley features over 100 artisan vendors and creators offering comic books, custom art and characters. Visitors can also meet over 50 celebrities during workshops, Q&As, photo ops, or autograph signings. Past guests of the convention included Bruce Campbell, Kevin Conroy, Amy Jo Johnson, Doug Jones, Pom Klementieff, Christopher Lloyd, Cindy Morgan, Dean Cain, Sean Gunn, Jaswinder Singh, Jason Aaron, Klaus Janson, Sylvester McCoy, and Paige O'Hara.
Other highlights of the Niagara Falls Comic Con include The Falls Horror Fest and special events and attractions such as The DeLorean time machine and 80s Retro Arcade Zone. The Niagara Falls Comic Con Cosplay Contest showcases the most artistic and skilled costumes determined by celebrity costume makers. Over $1,000 will be available in prizes.
Find hotels and airbnbs near Niagara Falls Comic Con (Map)