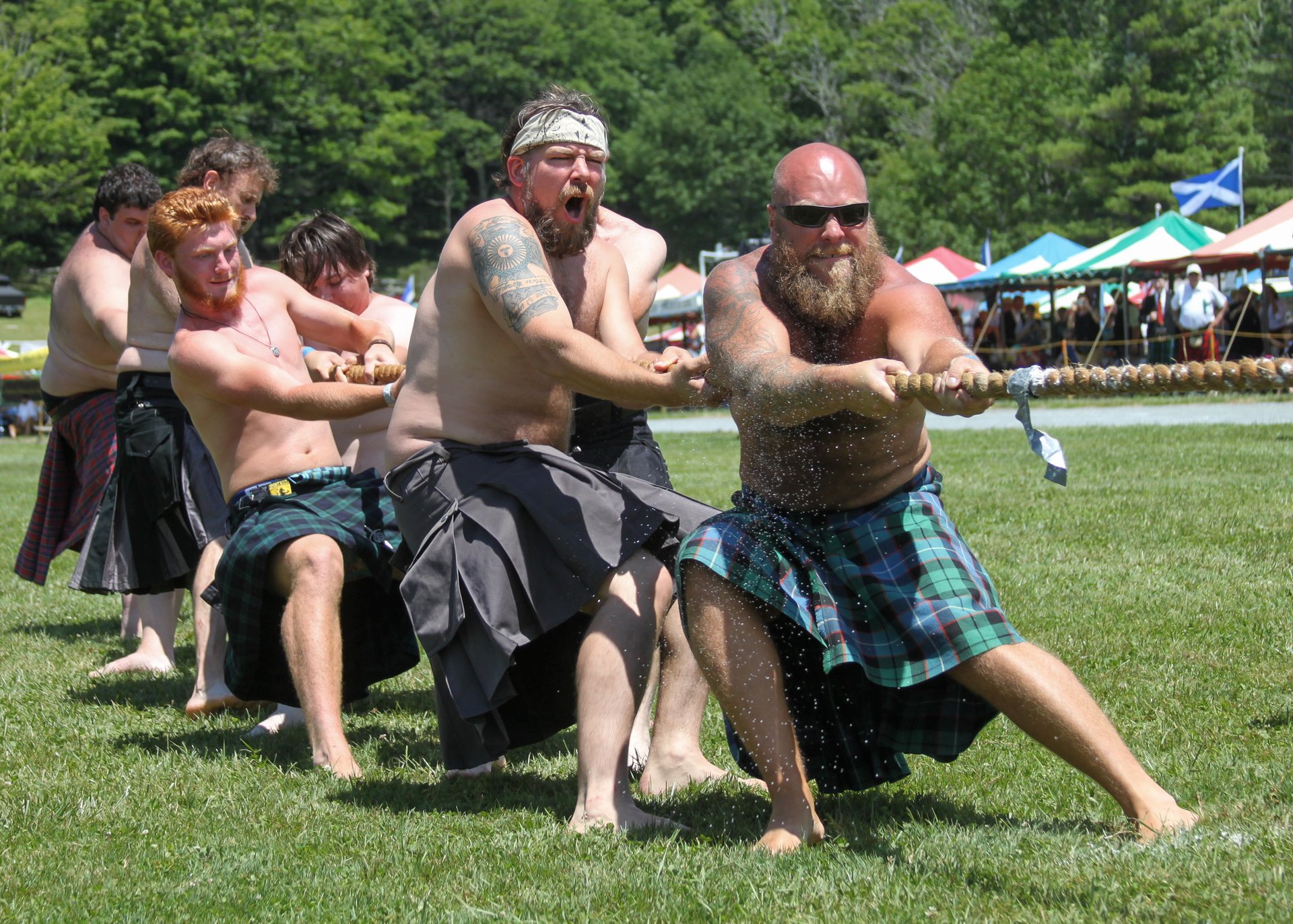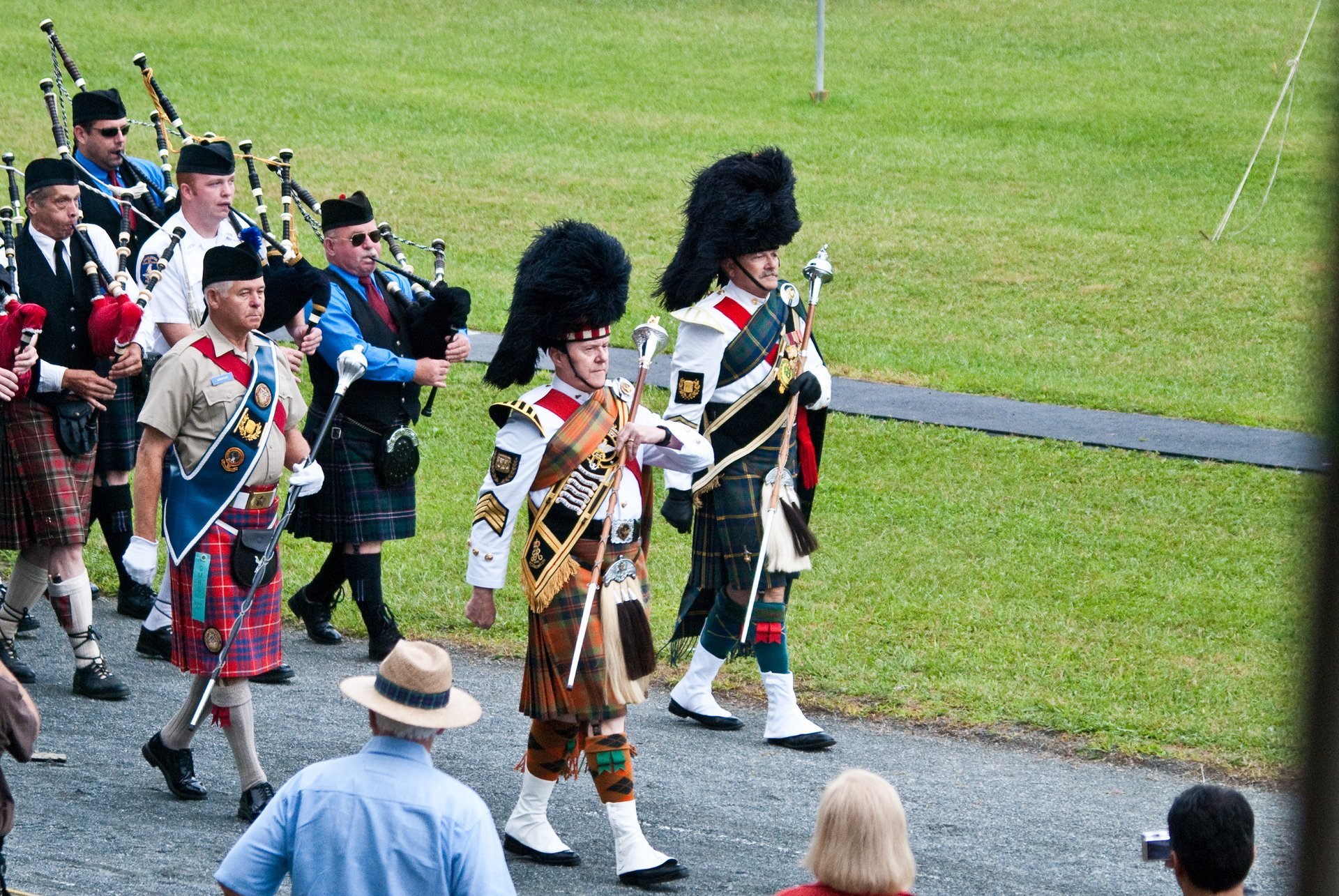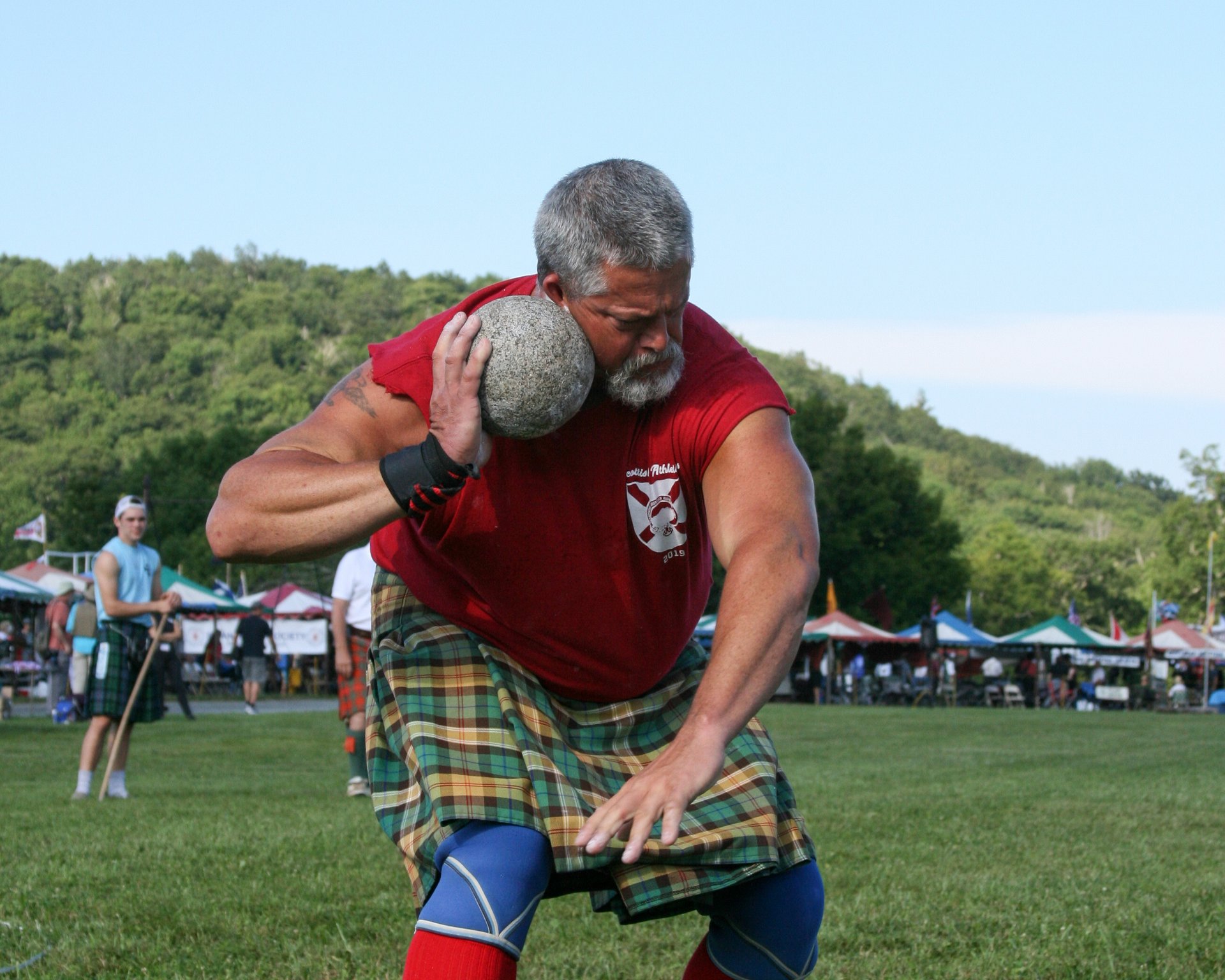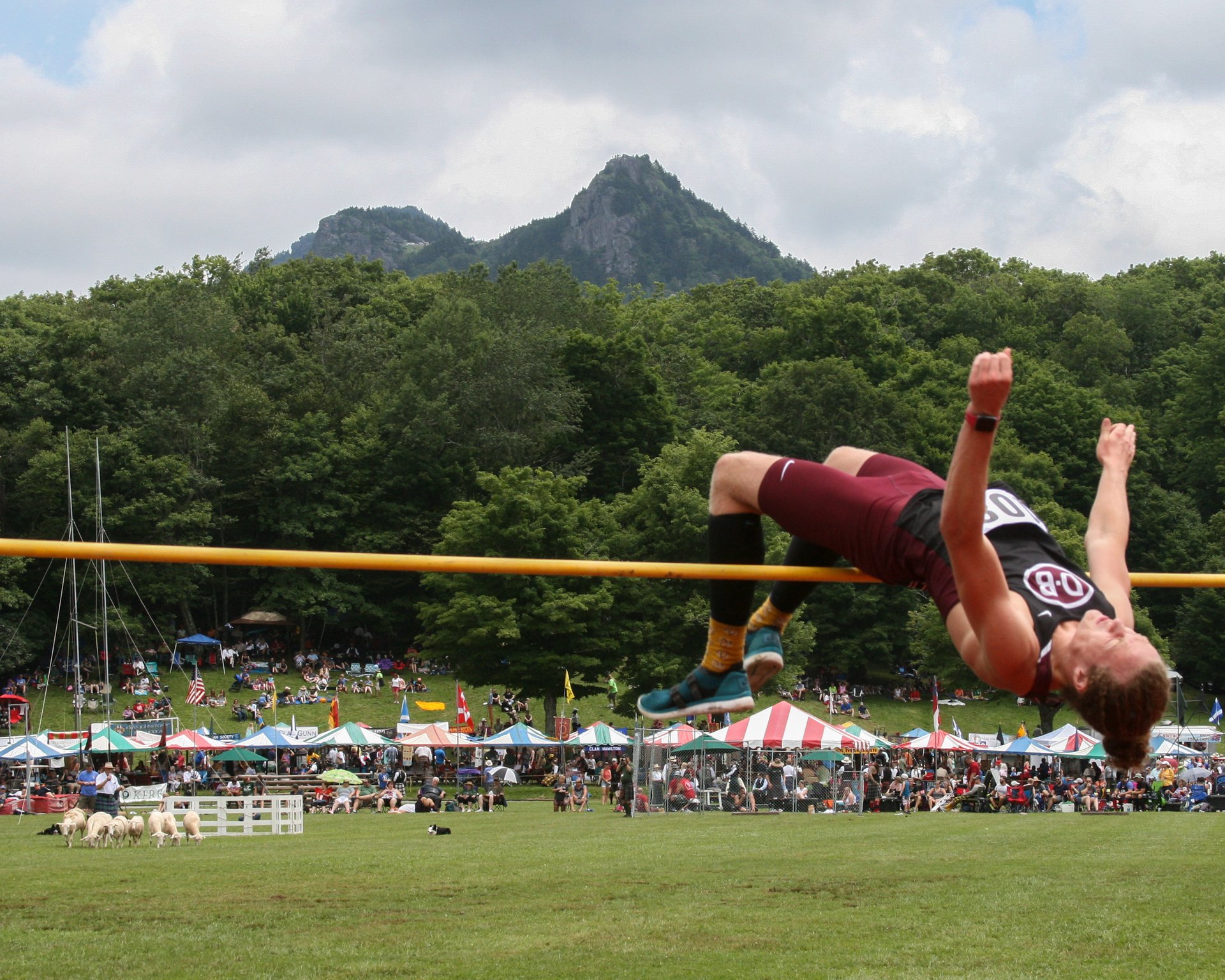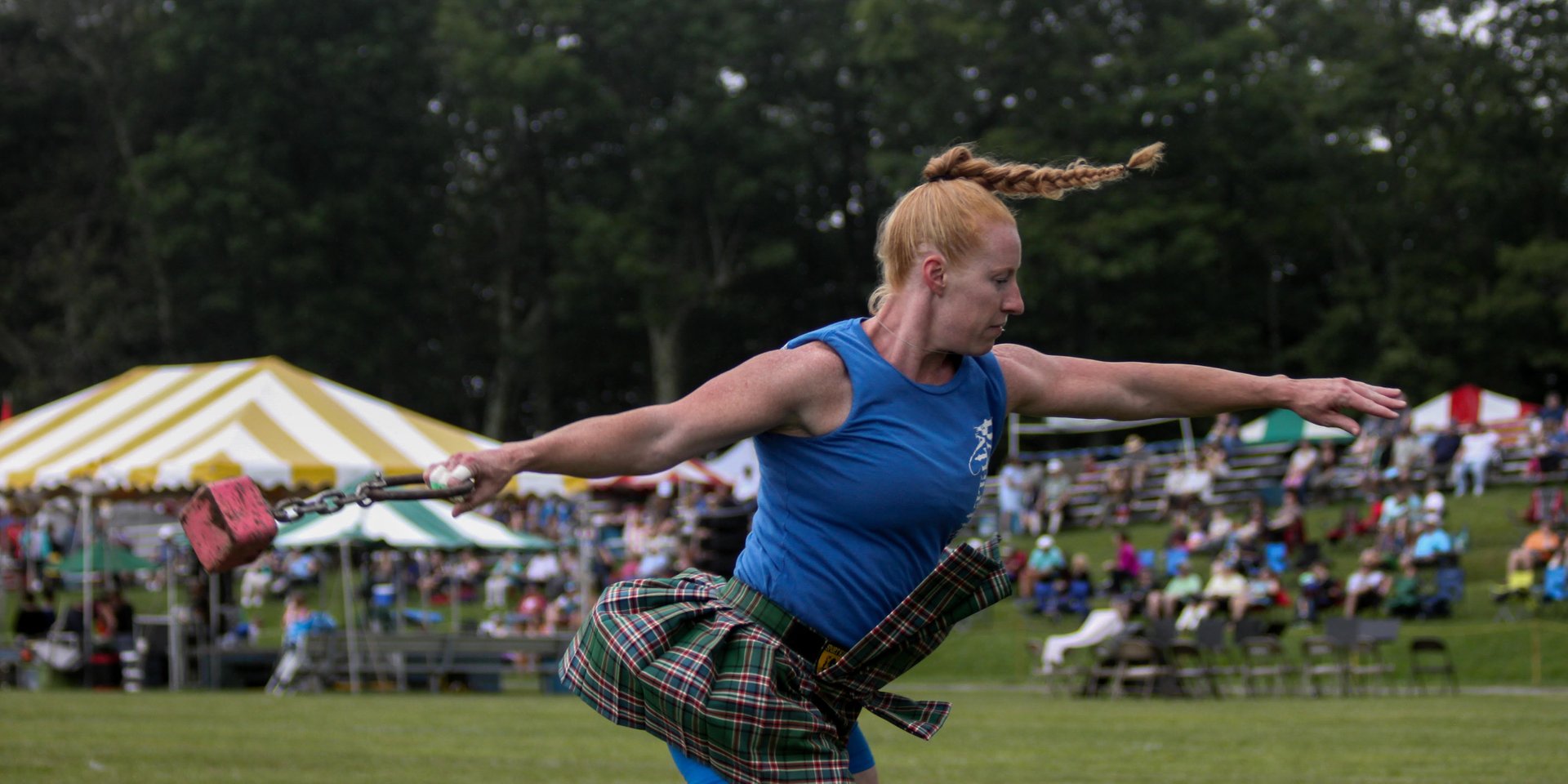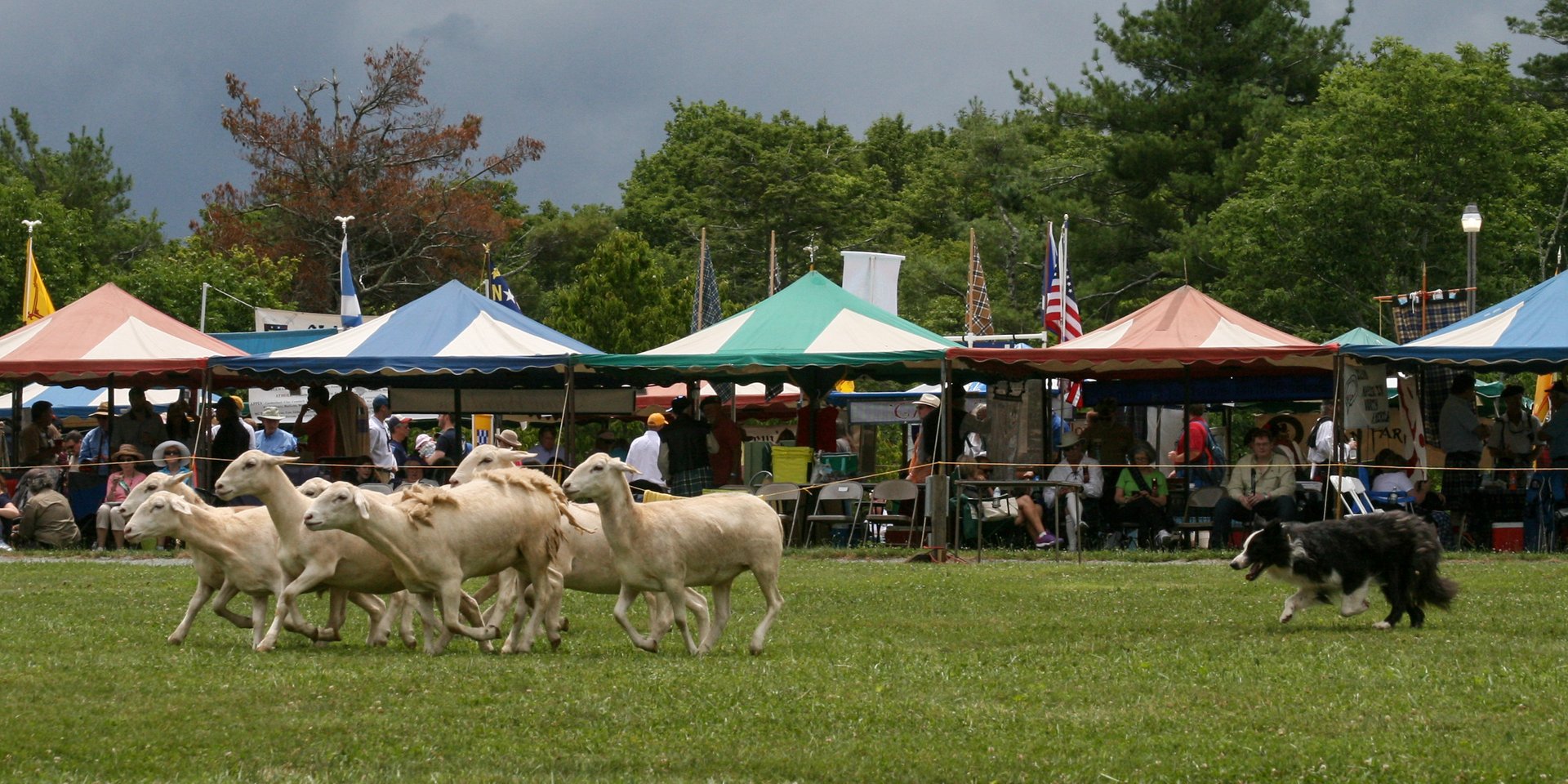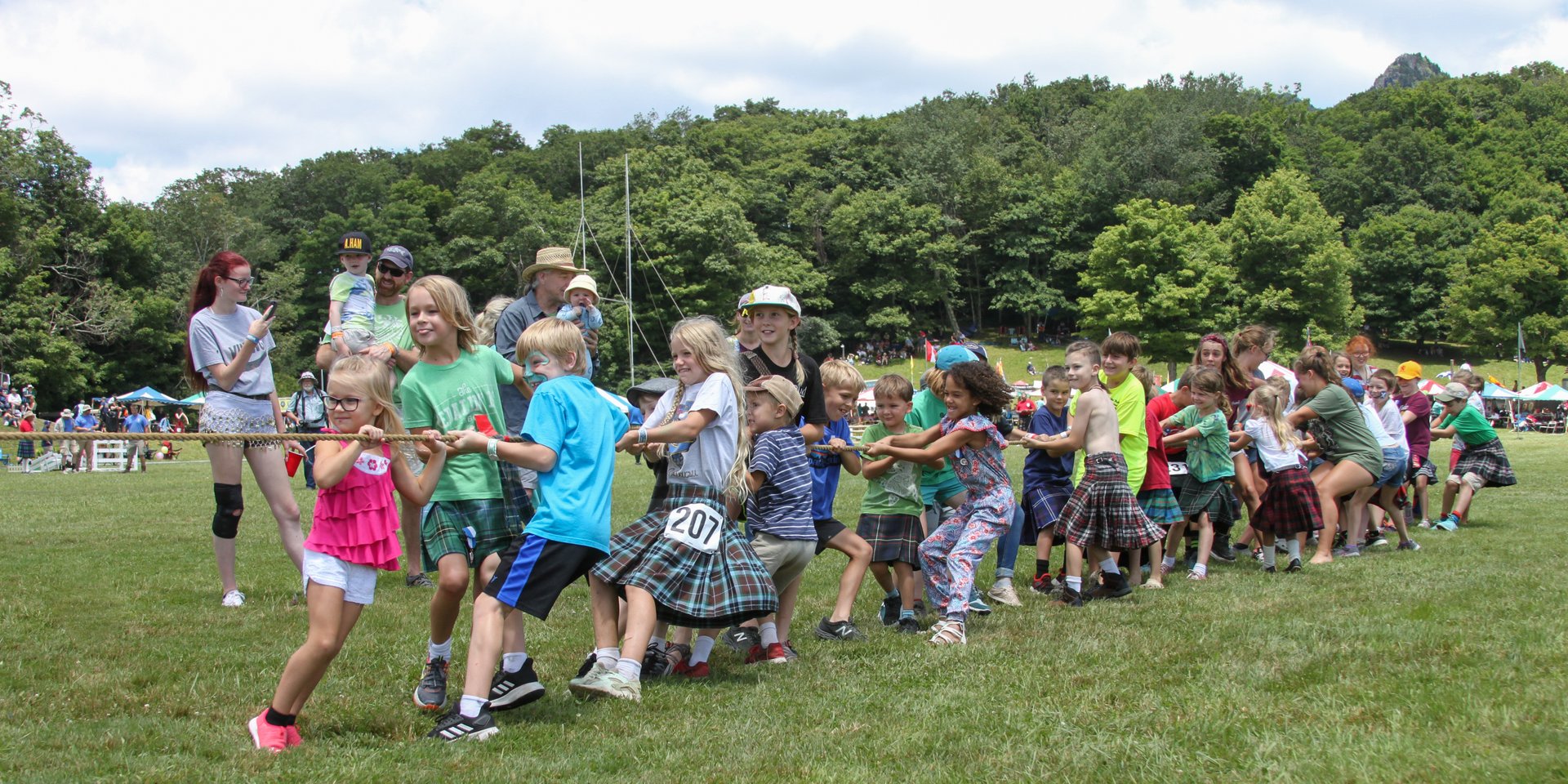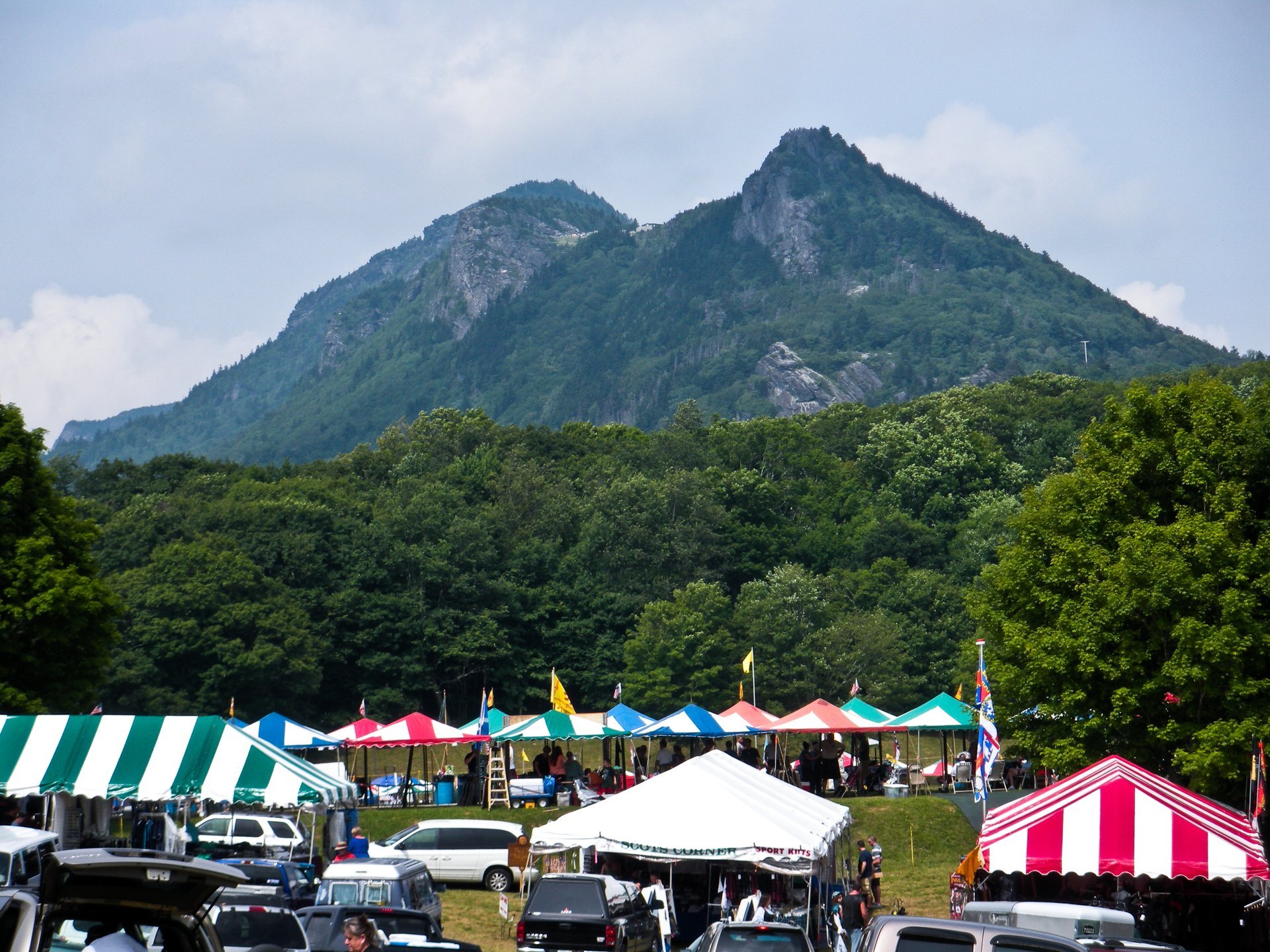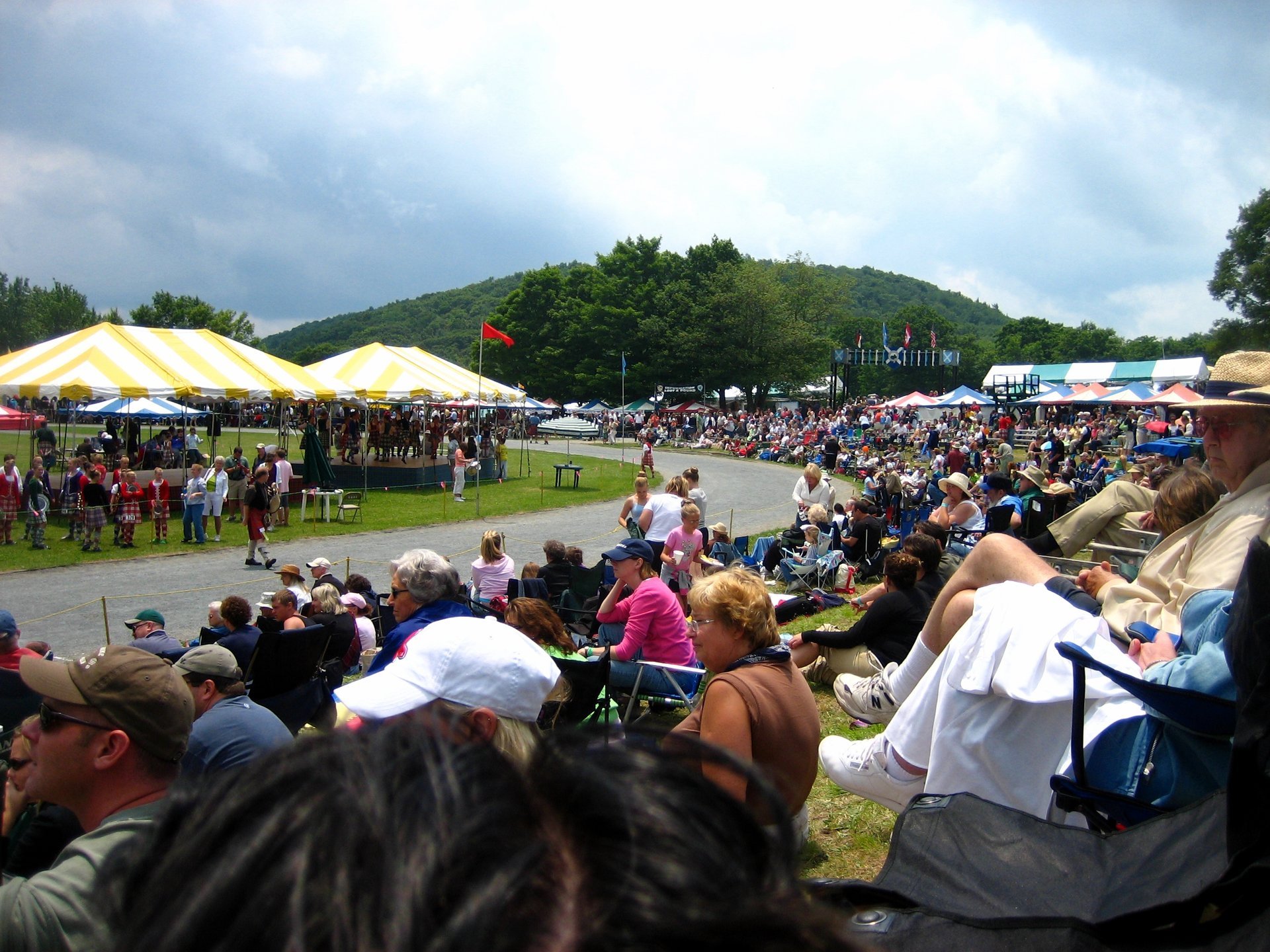 ©
James J. Shaffer www.jjshafferphotography.com
The Grandfather Mountain Highland Games are held on the second full weekend in July at MacRae Meadows on Grandfather Mountain near Linville, North Carolina. The annual four-day Scottish festival was voted one of Top Ten Events in the Southeastern United States and one of the 20 must-see events in North America by National Geographic Traveler Magazine in 2004. The largest gathering of Scottish Clans is truly impressive with hundreds of various tartan plaids, spectacular athletic competitions, excellent food, and Celtic music. It's not every day that you can hear kettledrums and bagpipe bands in the North Carolina mountains.
The Grandfather Games are held at the foot of Grandfather Mountain, 6,000 ft (1,828 m) because it reminds of Scottish Highlands. A lush meadow gets covered by about 200 colourful tents representing clans. Their members are dressed in tartan plaids and ready for action.
Festivities begin with a collie herding sheep demonstration, the running of "The Bear", a tough 5-mi (8-km) foot race to the summit with an elevation gain of over 1,500 ft (457 m). Next come competitions in heavy-weight Scottish sports like "Turning the Caber" and "Tossing the Sheaf, highland dancing, and bagpipe band parade. Every day visitors can hear lots of piping, drumming and harp music.
MacRae Meadows also hosts an open-air market near festival grounds where visitors can try traditional Scottish clothes, shop for Gaelic gift items, sample Scottish meat pies and other treats.
Find hotels and airbnbs near Grandfather Mountain Highland Games (Map)