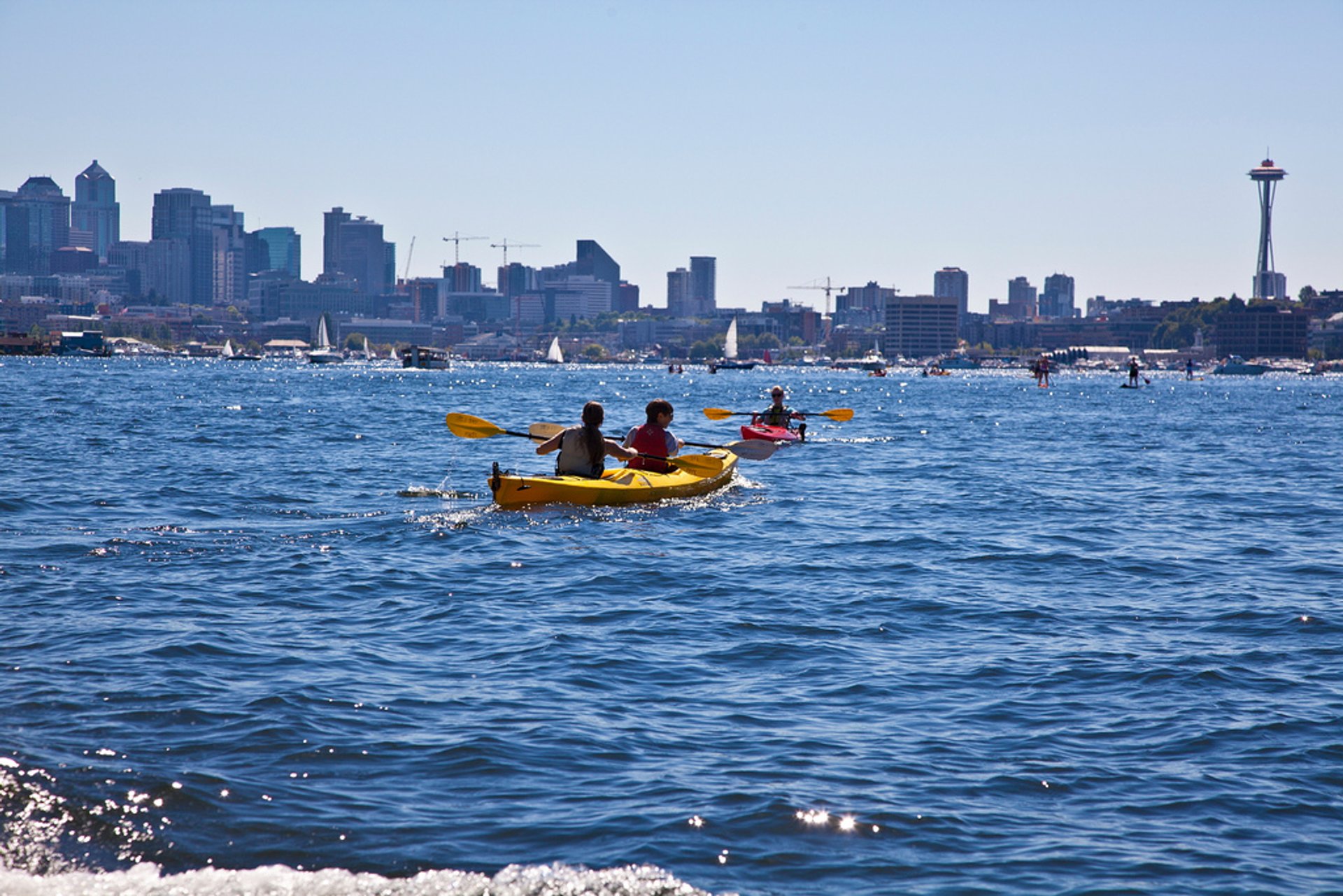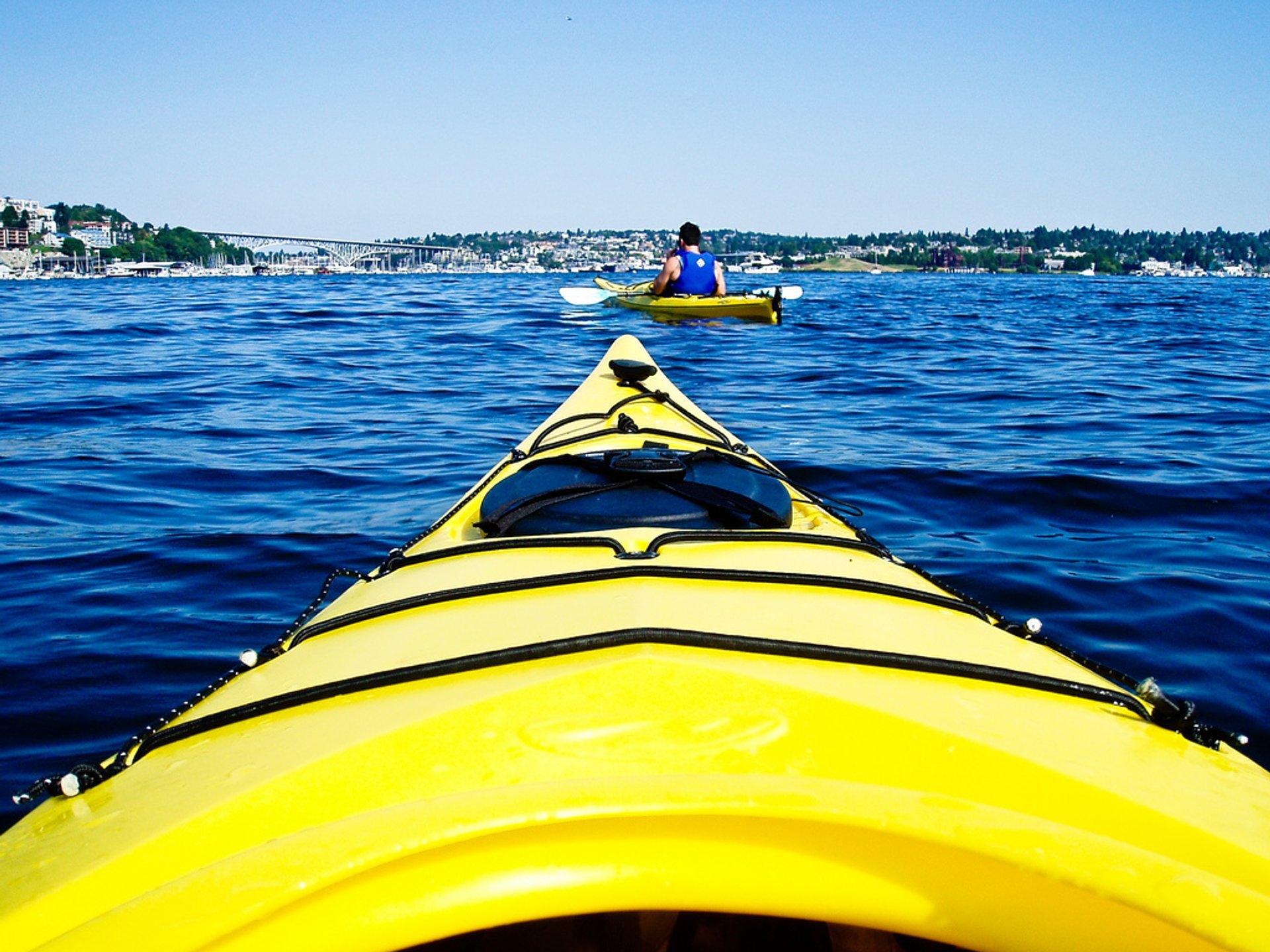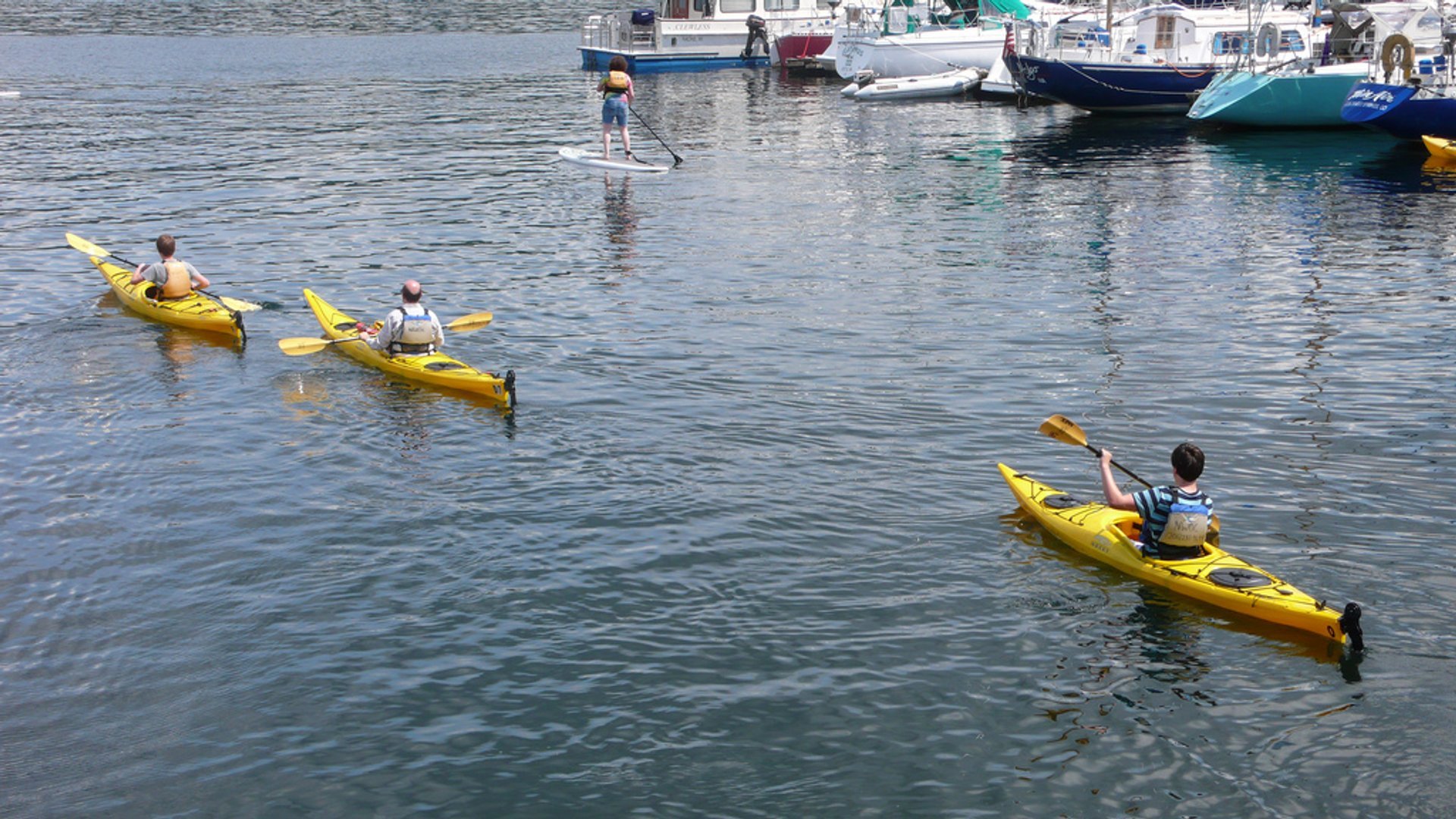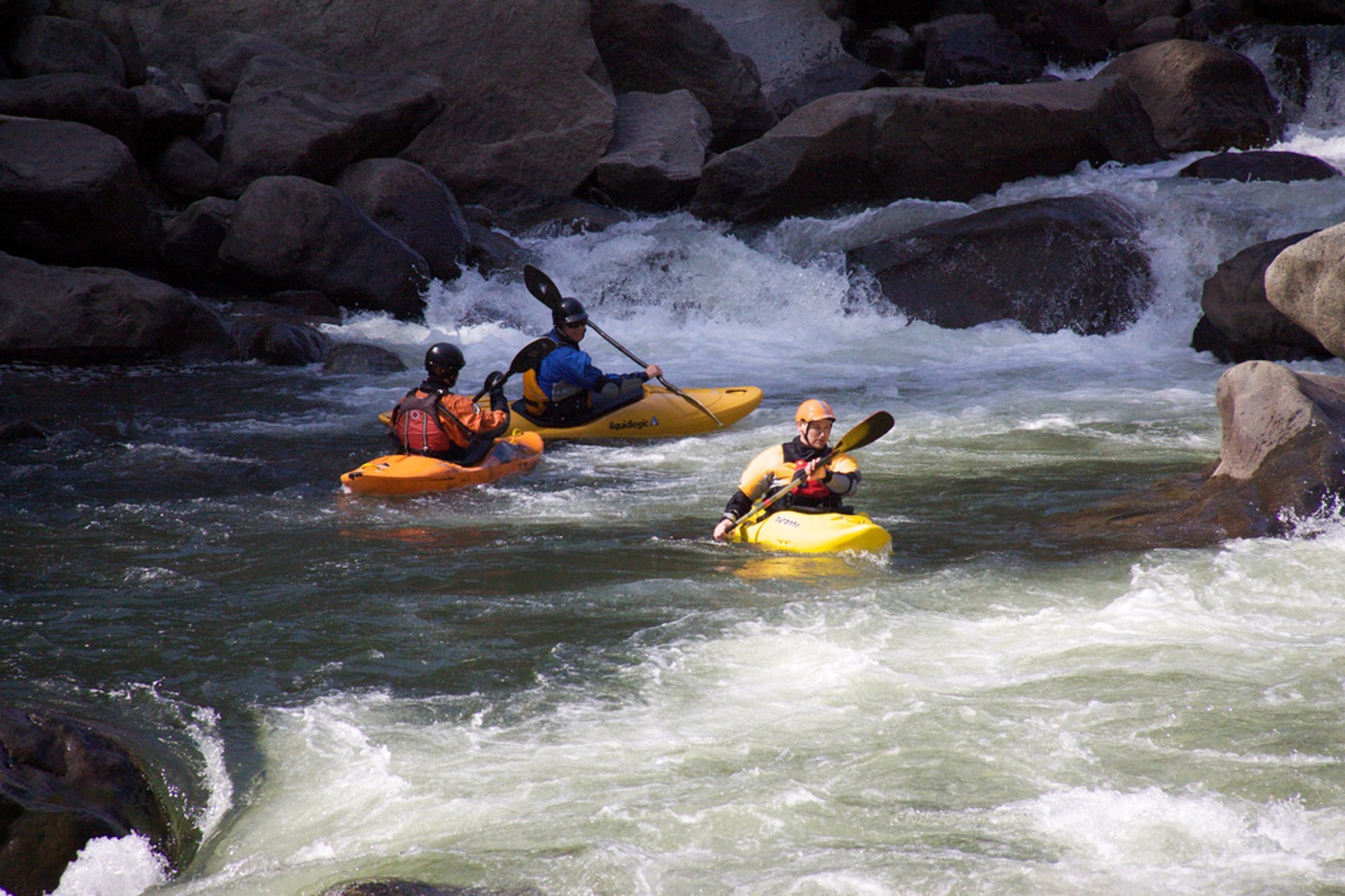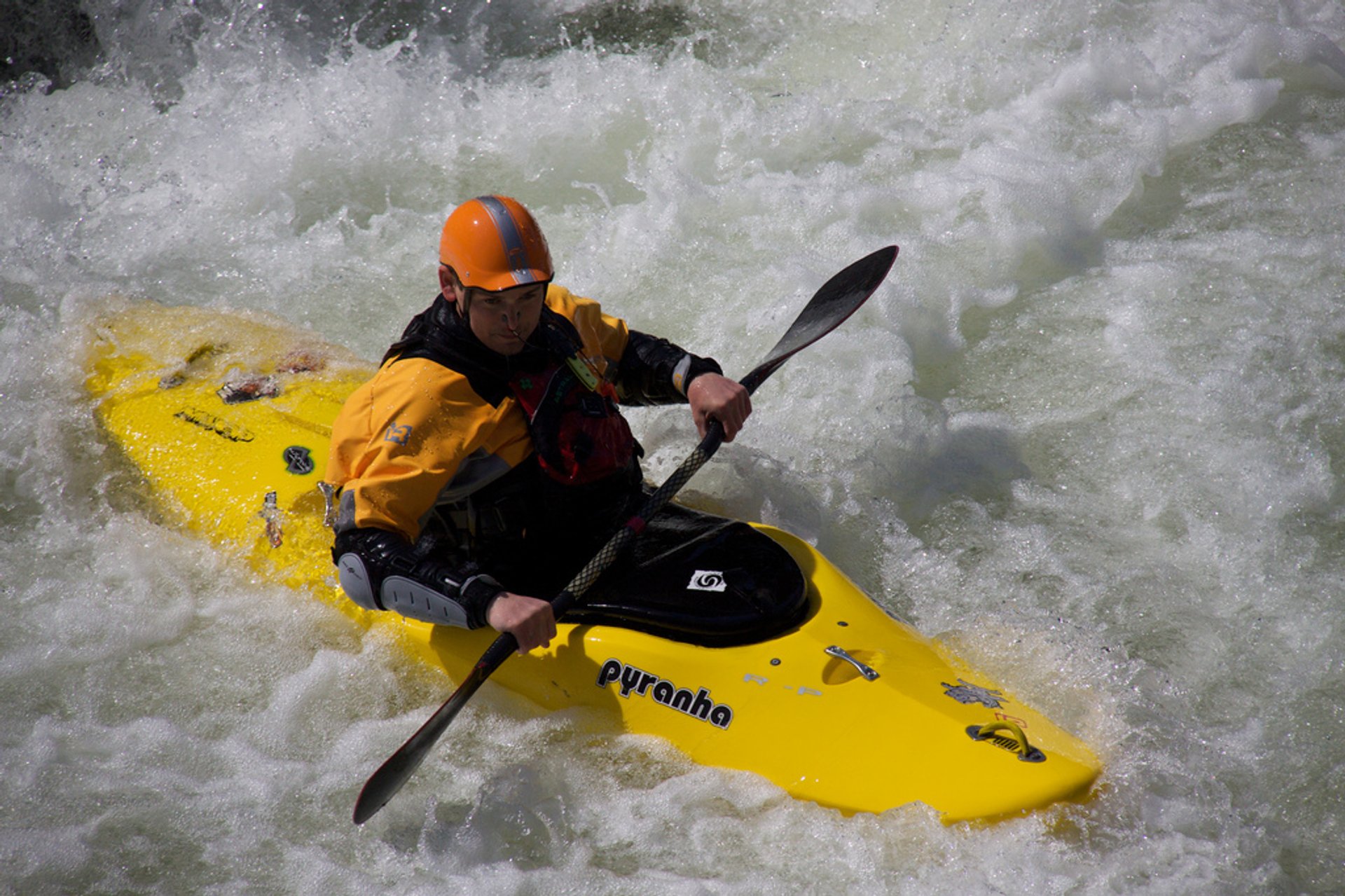 Kayaking and paddleboarding are extremely popular in Seattle, with plenty of water in and around the city. The most popular place for all kinds of boats is Lake Union. On a good summer day, the lake is full of people out on the water enjoying the views the city has to offer such as the Space Needle, watching seaplanes, houseboats and sailboats cruising around.
Other options include Westlake and Puget Sound which may be a bit more complicated than the lake due to swells and currents. Ship Canal is also for those who are looking for some challenges on a kayaking trip. Most rentals usually work from April through October.
Some exciting river kayaking is also available on the Wenatchee river during the summer season. This experience will give you plenty of adrenaline, as the river is quite fast.
Finally, if you are interested in moving further from the city and exploring some of the nature preserves, the San Juan Islands offer kayaking tours combined with whale watching, which is without a doubt a unique experience.
Find hotels and airbnbs near Kayaking (Map)