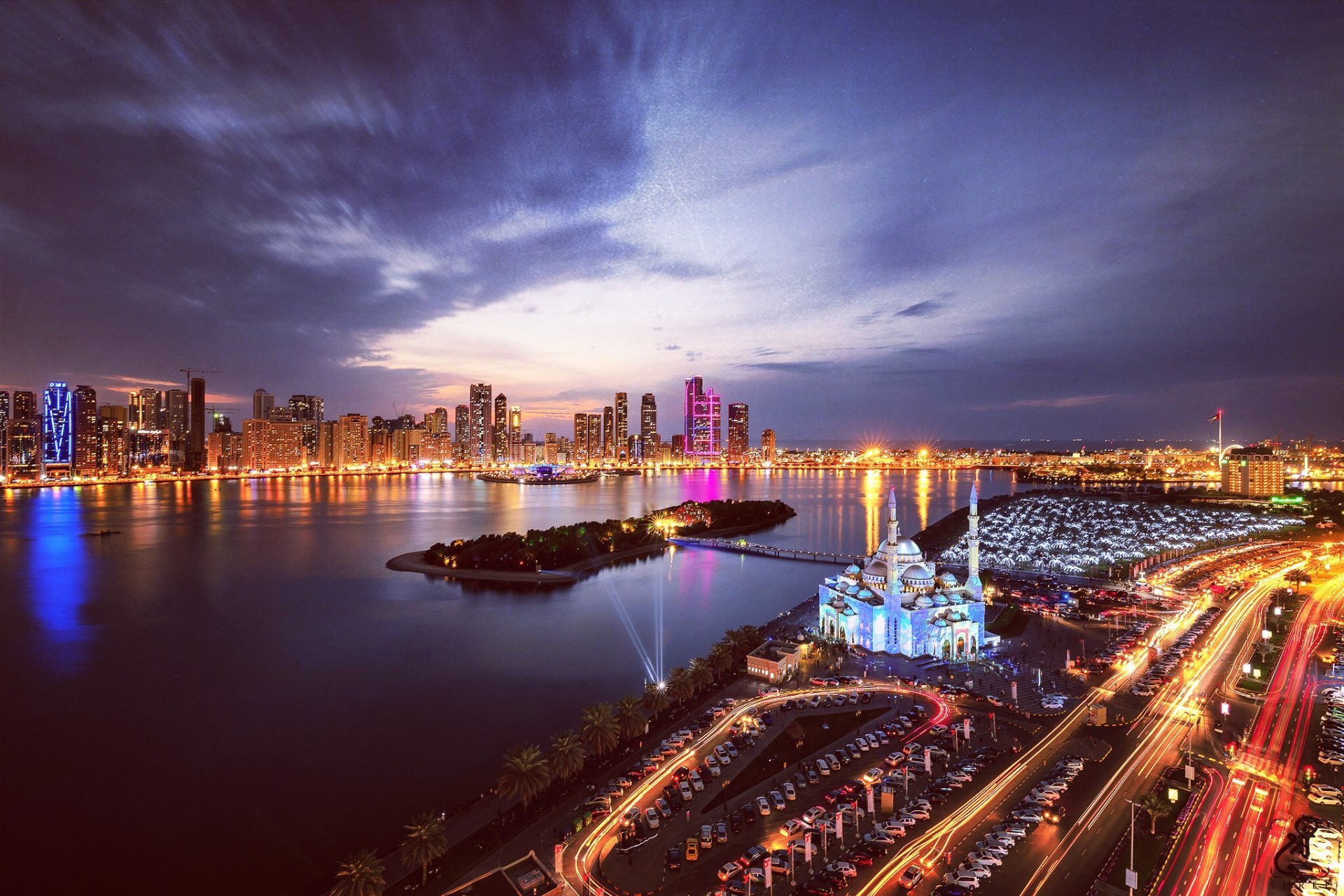 Sharjah Light Festival takes place in the third-most populous city in the United Arab Emirates every February. The festival occurs at Sharjah's most famous landmarks, displaying colorful lights synchronized to music. The event showcases local talent and internationally renowned artists.
For over 10 years, Sharjah Light Festival has been celebrating art, science, heritage, and creativity, attracting hundreds of thousands of visitors. The light displays can be seen from 6 pm to 11 pm on weekdays and from 6 pm to midnight on weekends. Stunning displays illuminate the most spectacular landmarks of the emirate, such as the Sharjah Mosque, Al Noor Mosque, the University City Hall, the Al Majaz Waterfront, Al Rafisah Dam, and others.
The Spiral of Light over the University City Hall is one of the main highlights of the festival. The display consists of sequences describing the emirate's past, present, and future with a focus on the most important achievements in art, construction, communication, ecology, and education. All displays blend together traditional elements, dramatic polychromatic bursts of color, and futuristic forms to celebrate the achievements of the past and the promising future of Sharjah.
Find hotels and airbnbs near Sharjah Light Festival (Map)