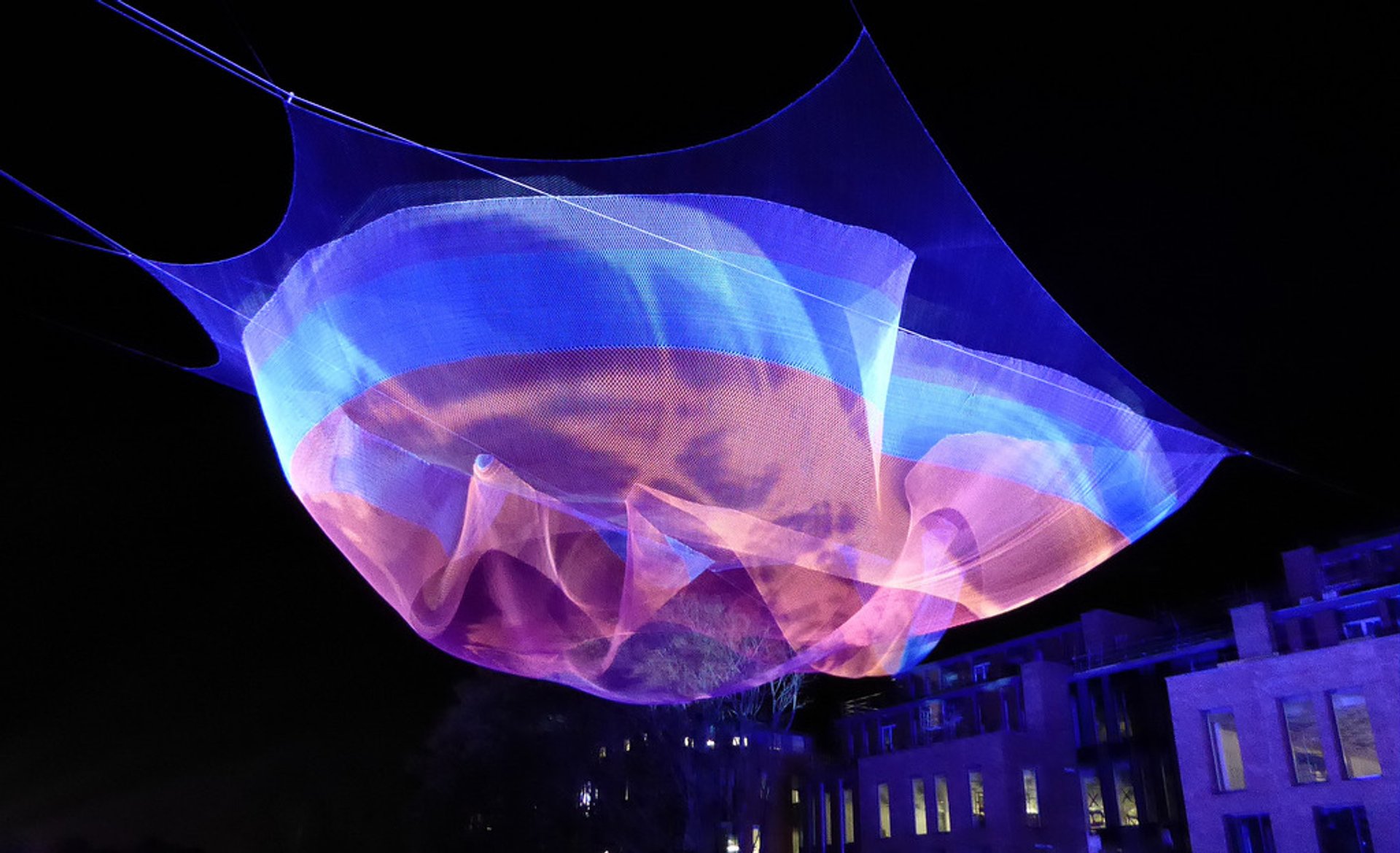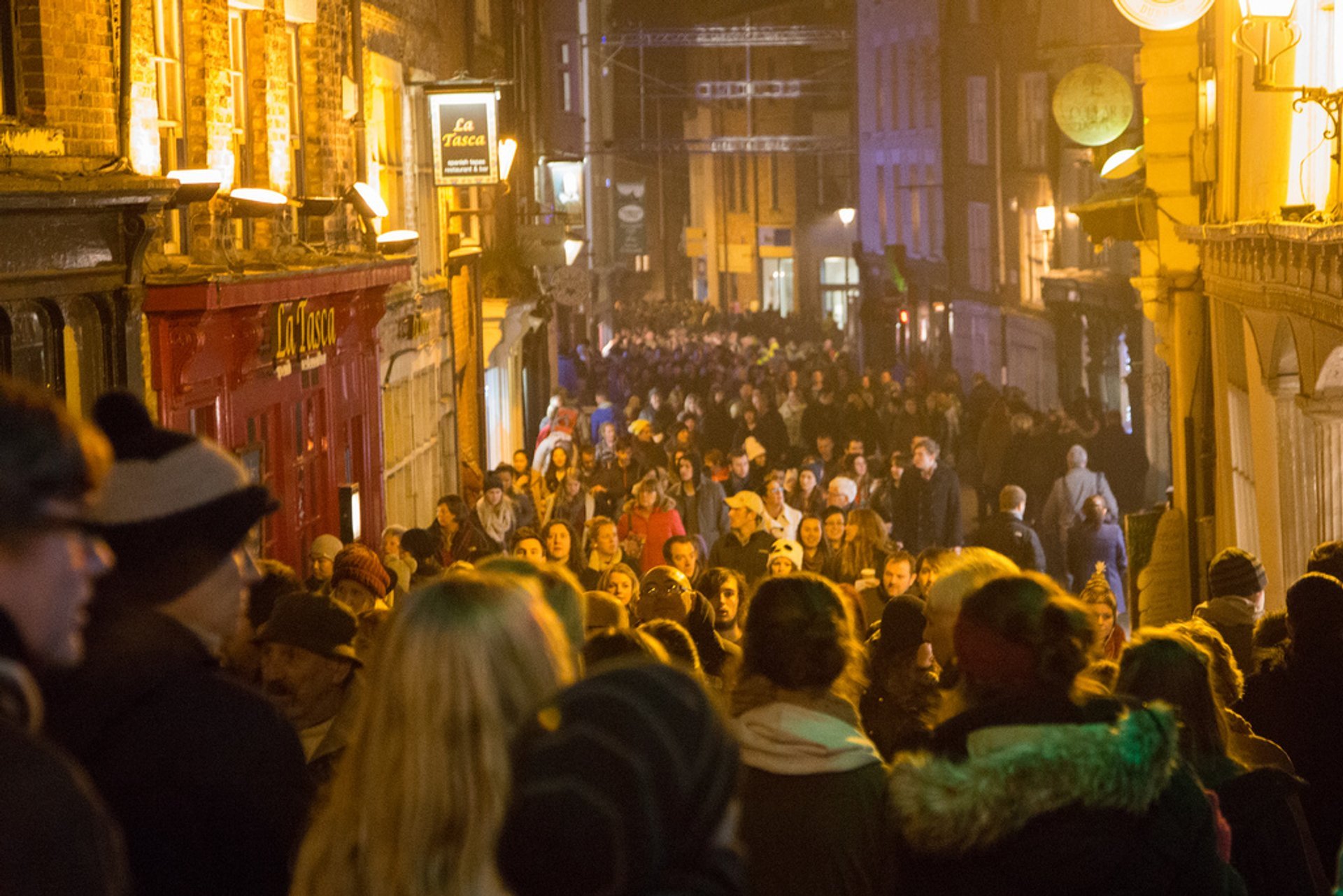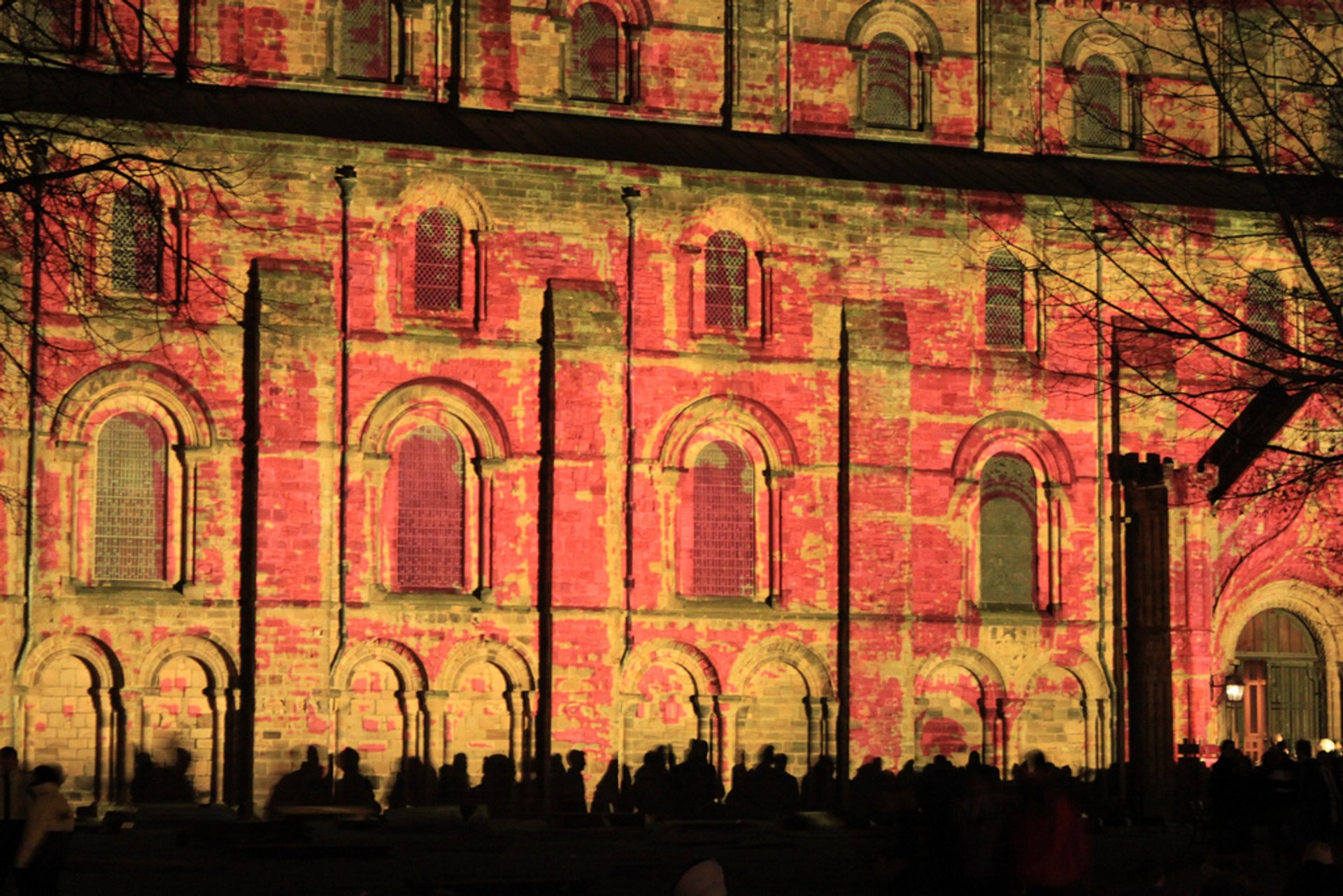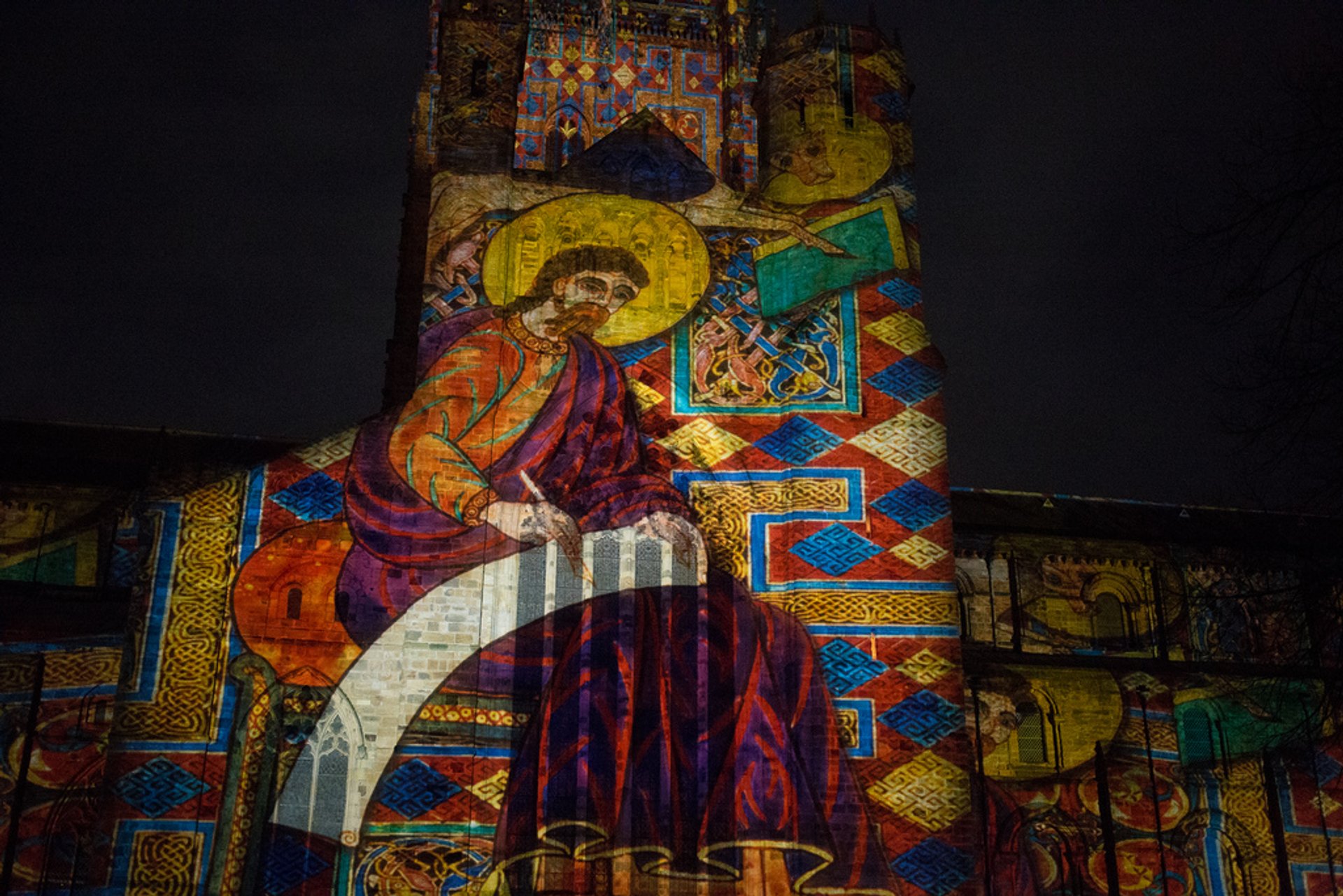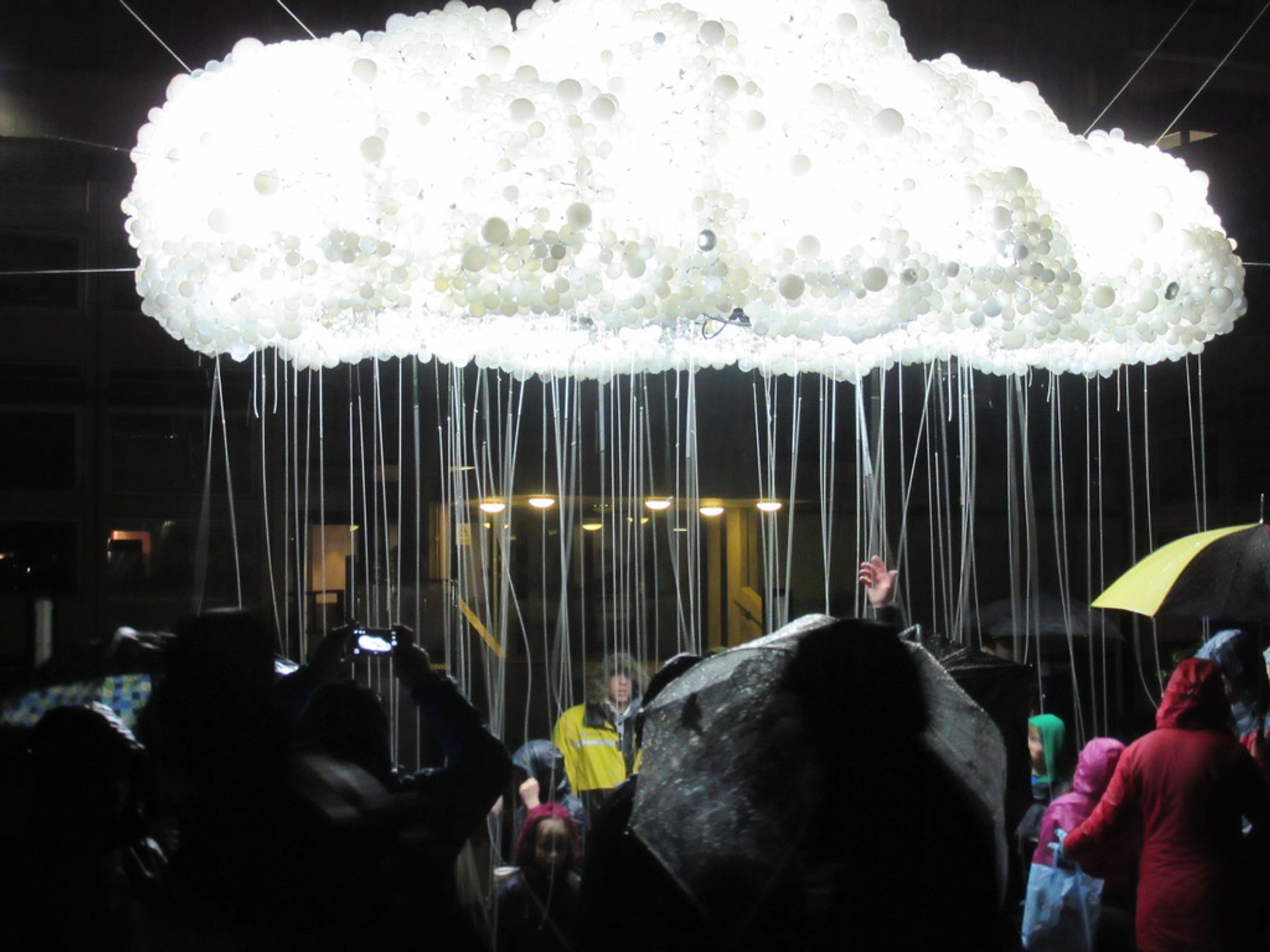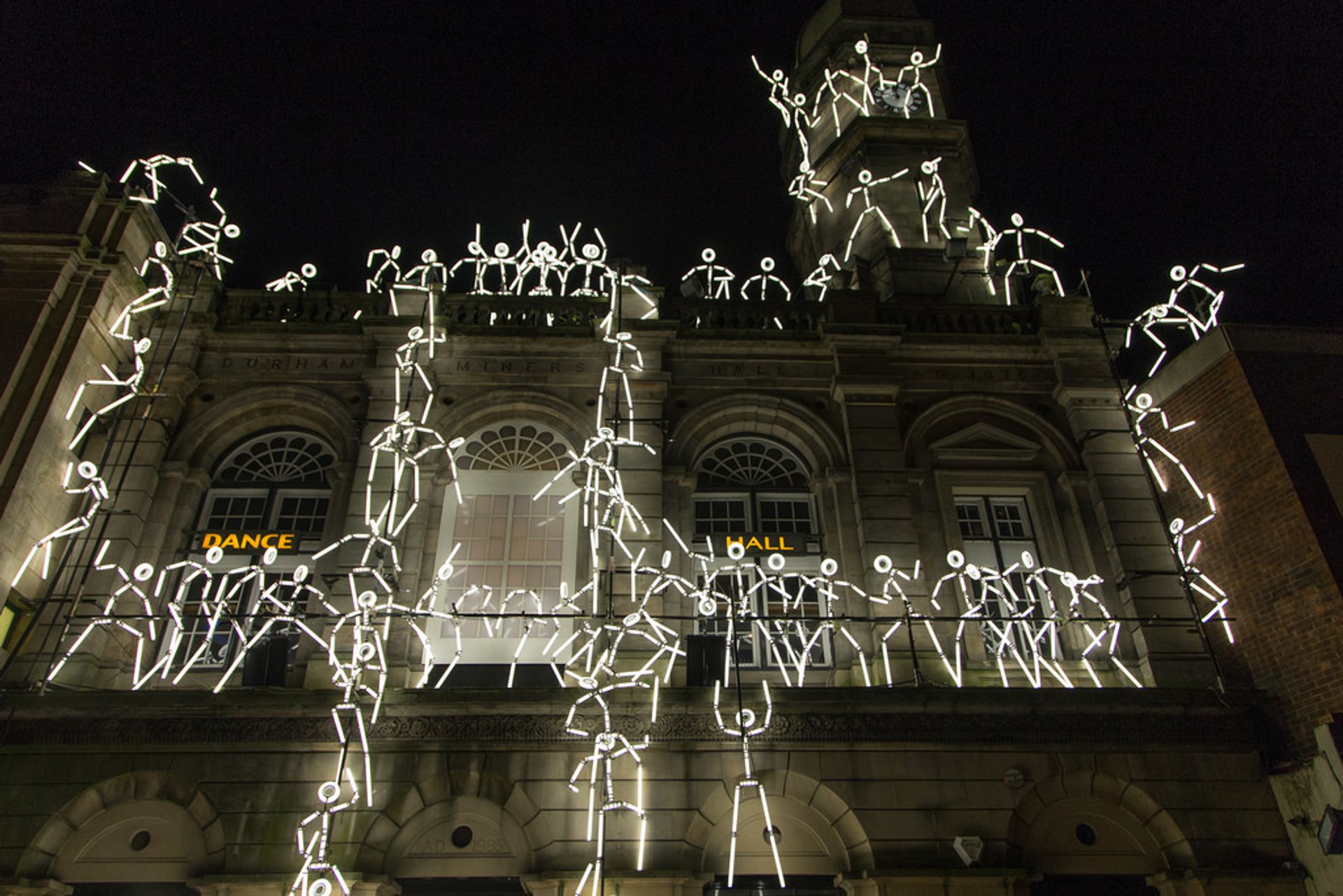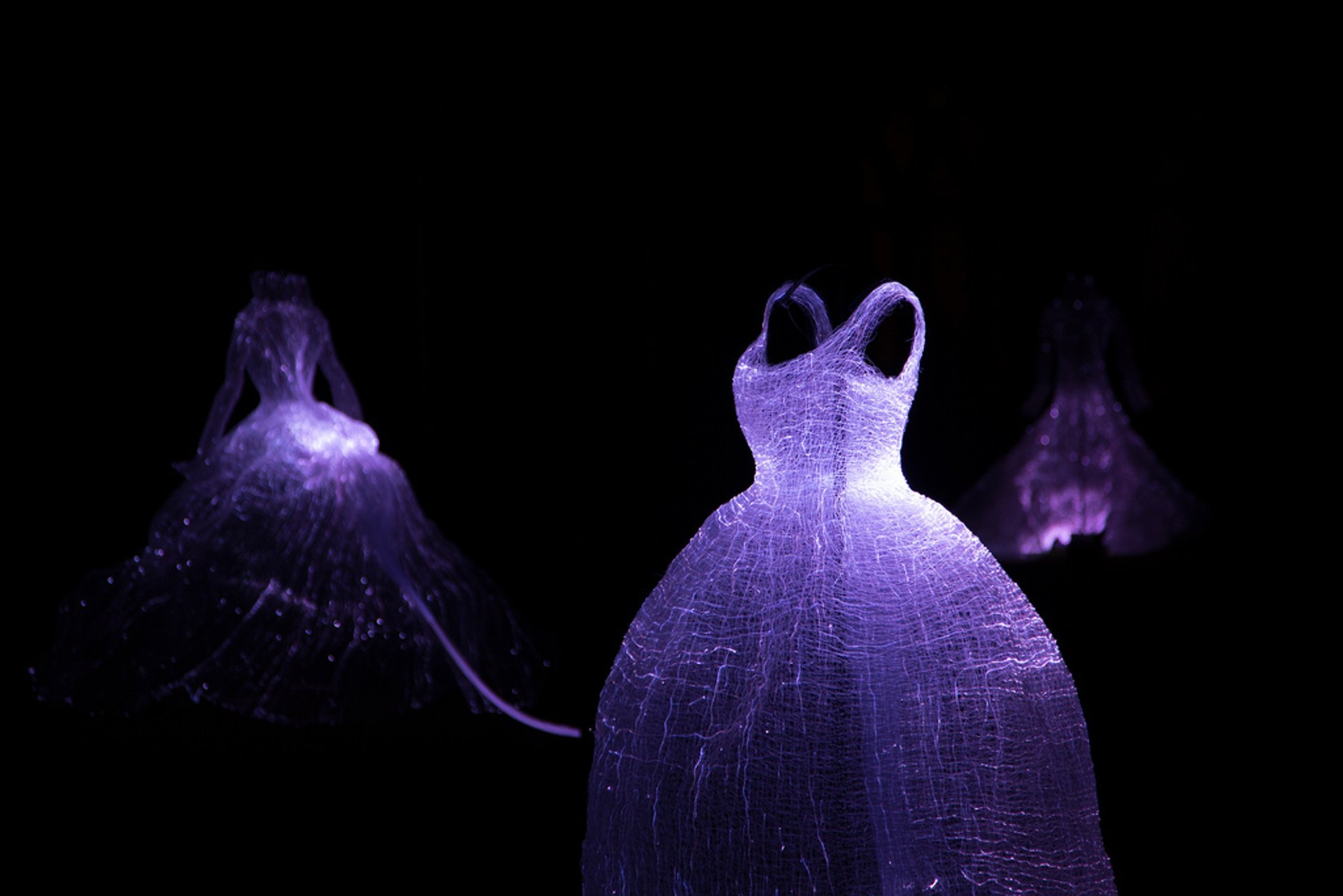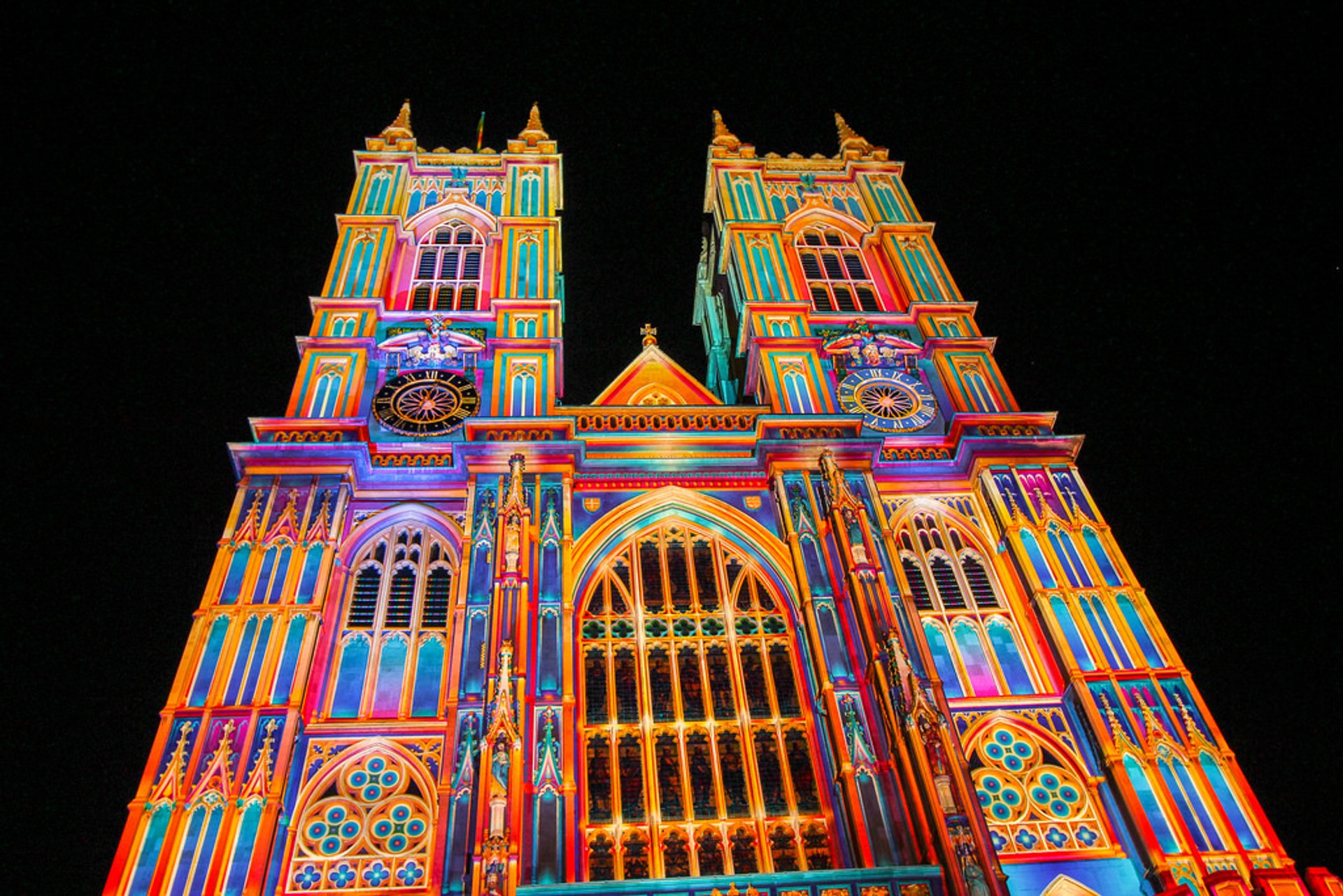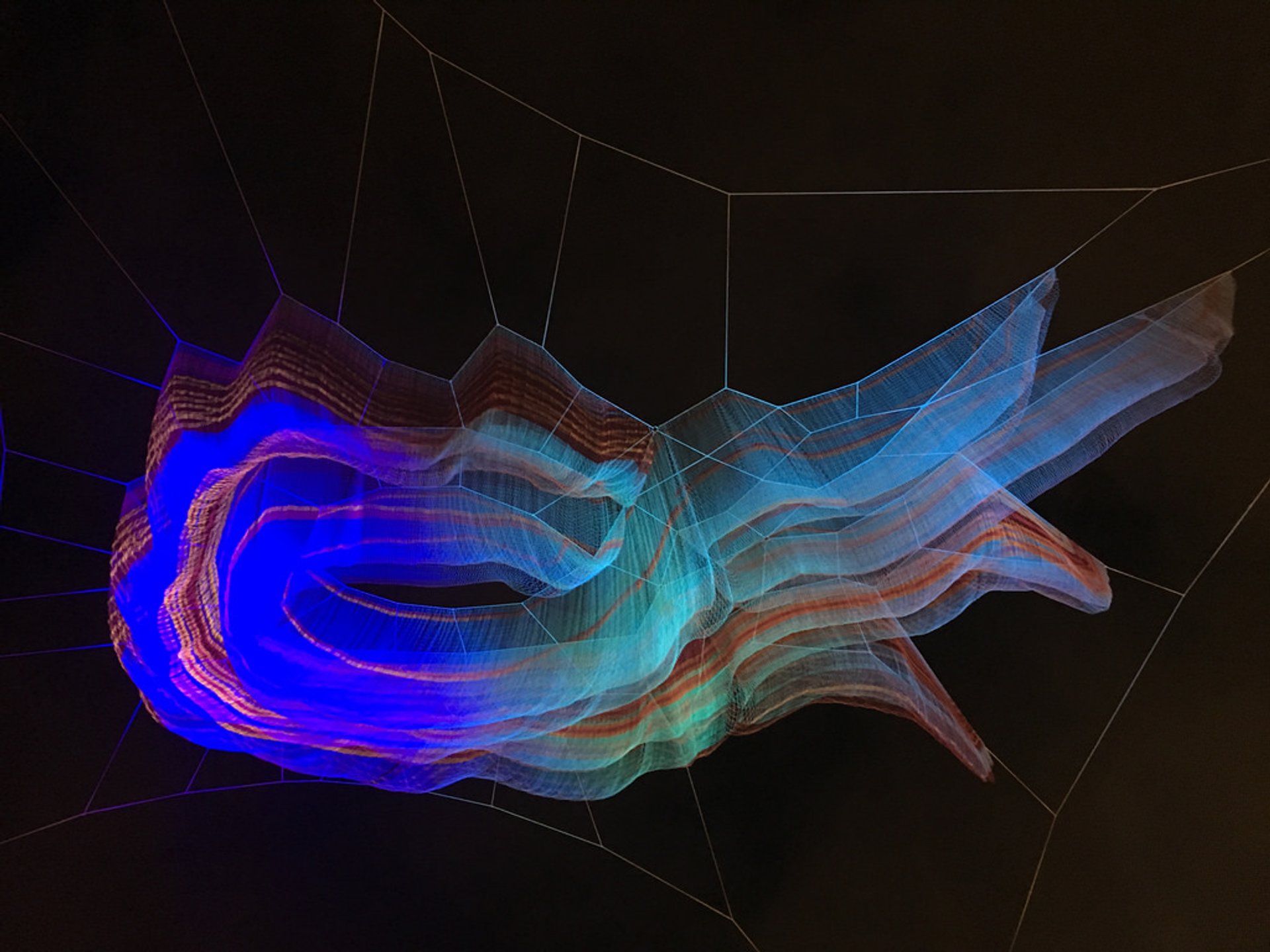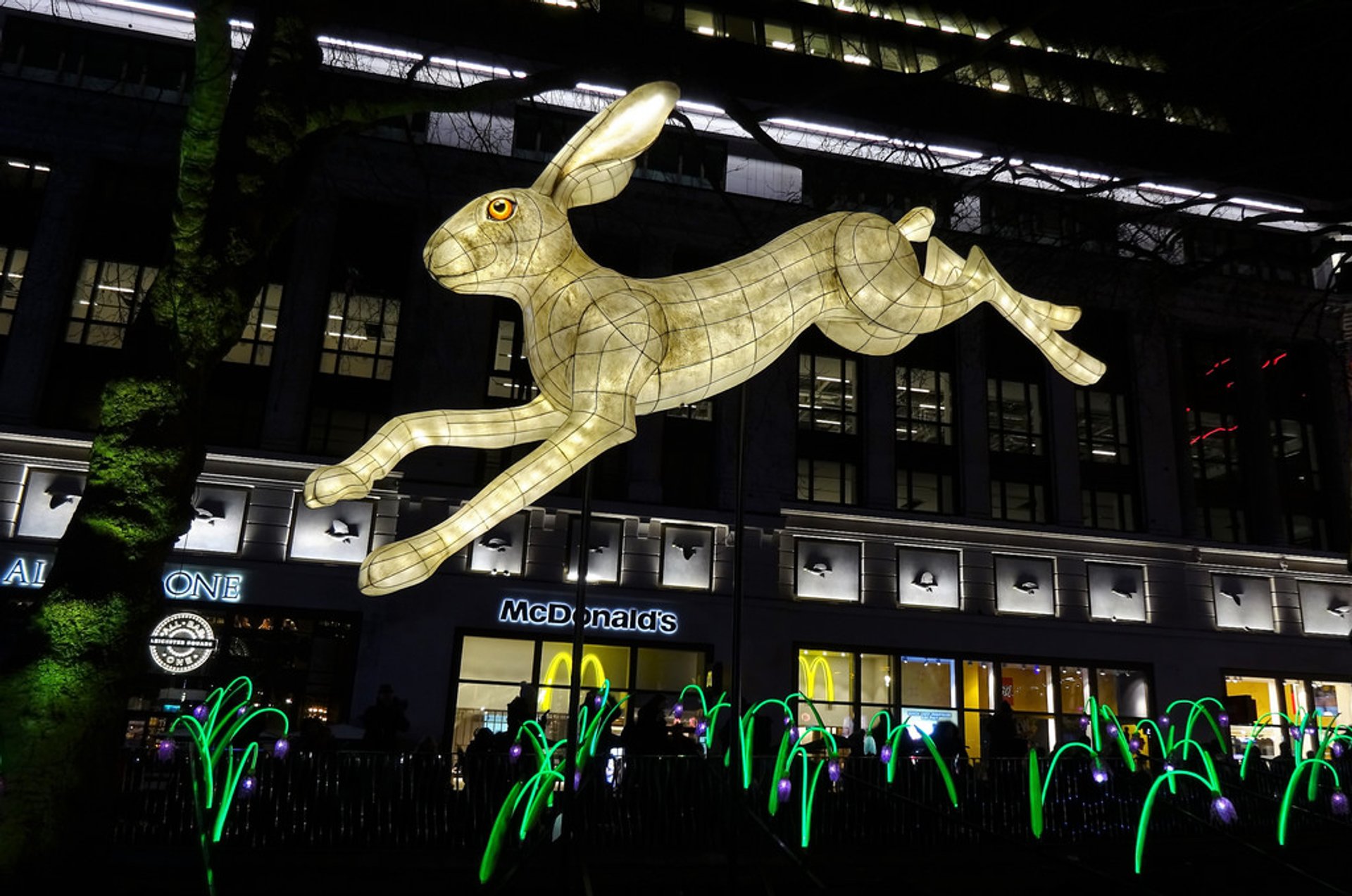 Lumiere Festival, Durham, 2015
See accommodations nearby
Artists from around the world come to Durham, London, and other UK cities to light up the streets with a series of unusual installations and iconic buildings illuminations. The festival was inspired by the Fête des lumières in Lyon. The festival location changes every year, so keep an eye for the updates on the official website.
Lumiere Durham (postponed to 2023)
Lumiere debuted in Durham in 2009. It is held here biennially in November, attracting over 240,000 people by its unusual light displays and animation. The light show was then taken to Derry in Northern Ireland in 2013, where it presented 17 light art installations.
The most famous Lumiere Durham installation is the projection on Durham Cathedral with images from the Lindisfarne Gospels. Another iconic installation featured a 3D projection of an elephant on the Elvet Bridge. Some installations in Durham remain permanently, like "Lightbench" by Bernard Spiecker, installed in 2015. It features colour-changing benches in the Freeman's Quay near the Gala Theatre.
Light installations could be also viewed near Market Place, Riverside, Prebends Bridge, Saddler Street, Silver Street as well as North and South Baileys. The festival features 37 installations in total, most of which are free to watch and accessible without a ticket.
Every edition of Lumiere brings new art forms to the city that for three days becomes an experimental ground for international artists combining light, music, and animation. It's a wonderful spectacle for the residents of Durham and thousands of visitors who come to see the festival.
Lumiere London
In 2015, the festival debuted in London, stunning crowds with colorful light installations at Piccadilly, Grosvenor Square, and King's Cross. The most famous installation illuminated the facade of Westminster Abbey. Large neon letters and circles in Trafalgar Square and in Leicester Square were also memorable. Lumiere London 2016 attracted 1.3 million visits over four nights. The 2018 edition has expanded the festival to over 50 light artworks in Fitzrovia, Mayfair, West End, Victoria, South Bank, and Waterloo.
The light installations reimagine London's architecture, transforming English capital into a dazzling nocturnal exhibition. This magic festival is free to attend and takes over the north and south banks of the river Thames.
Find hotels and airbnbs near Lumiere Festival (Map)