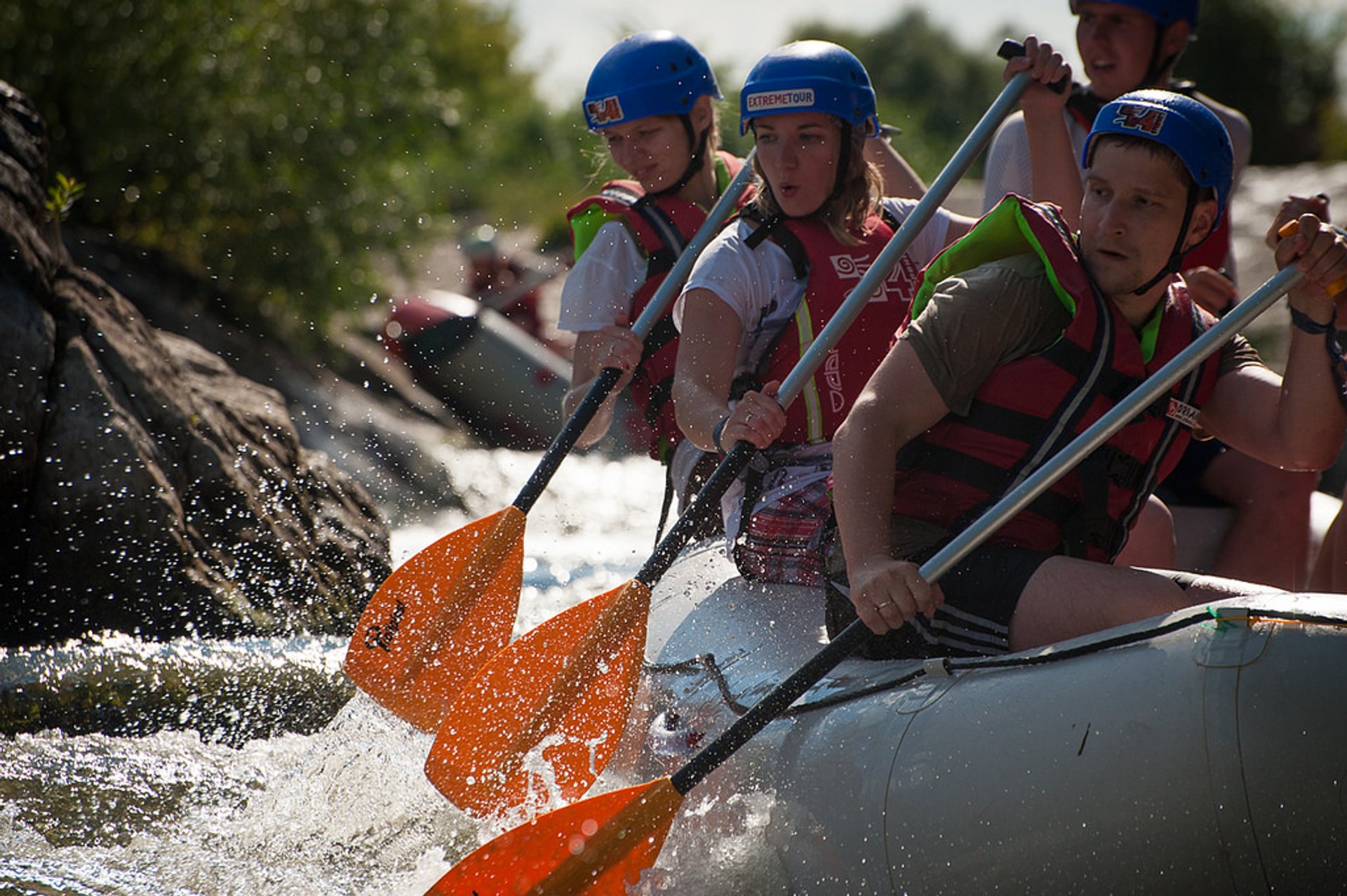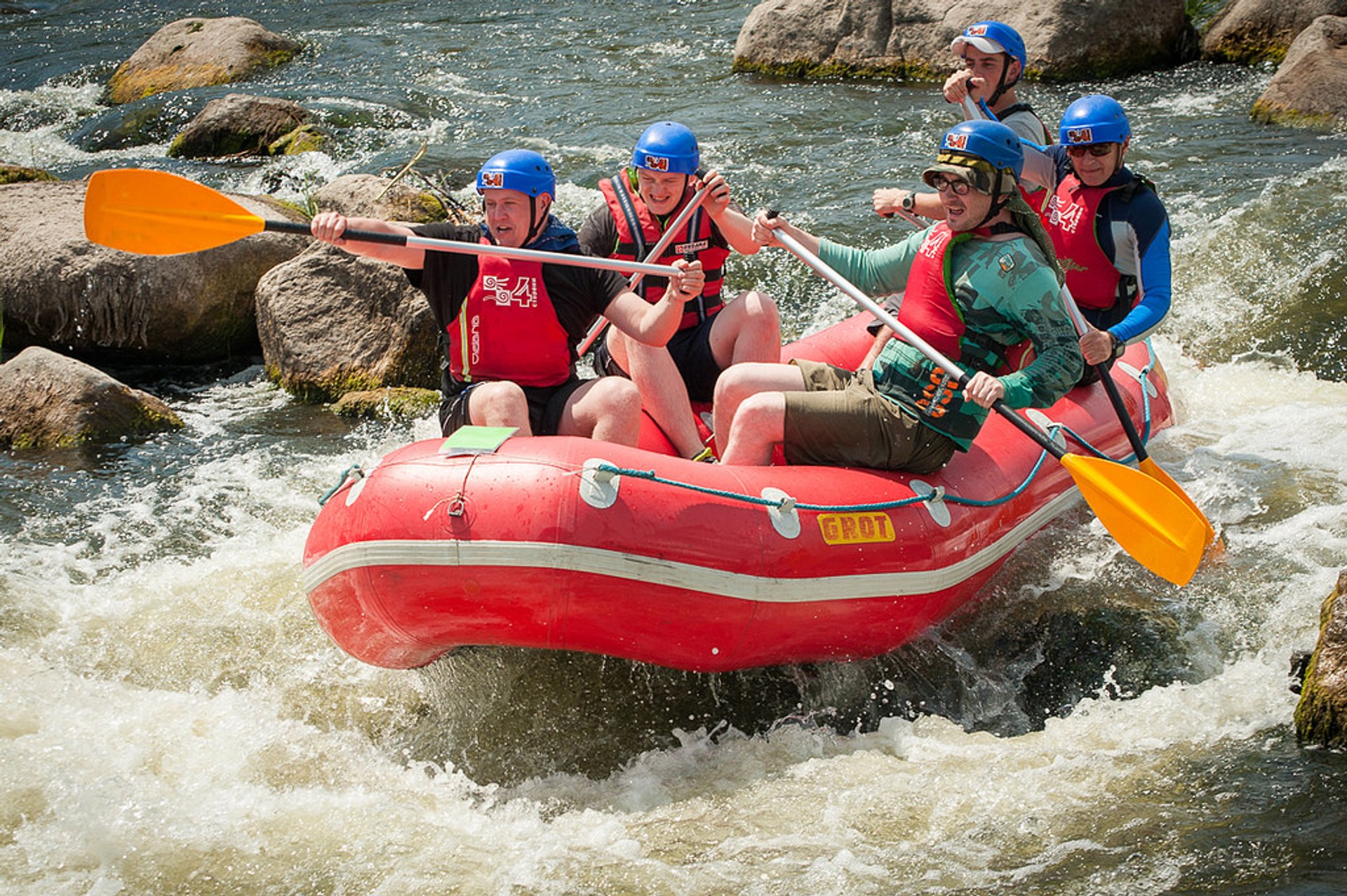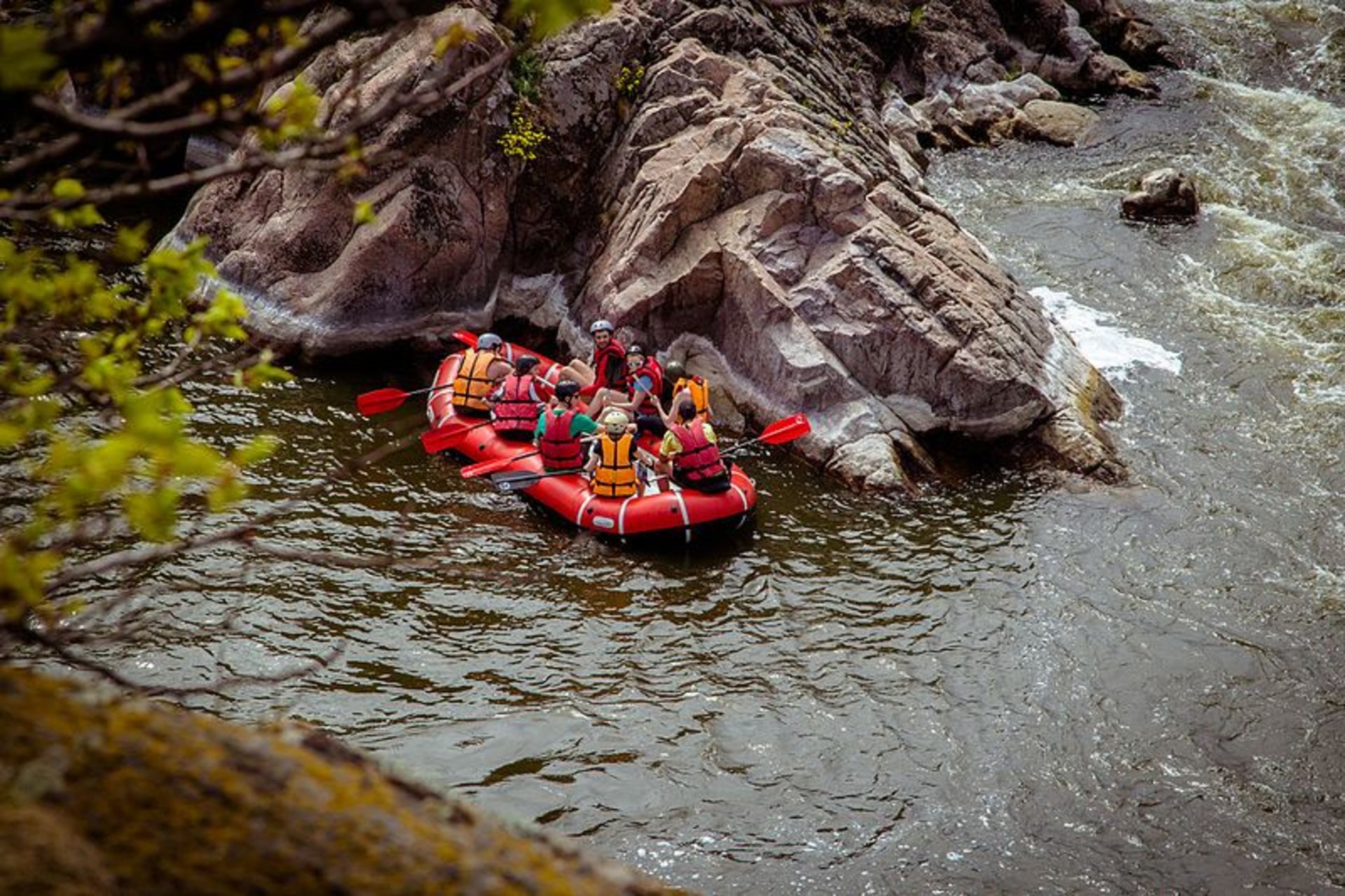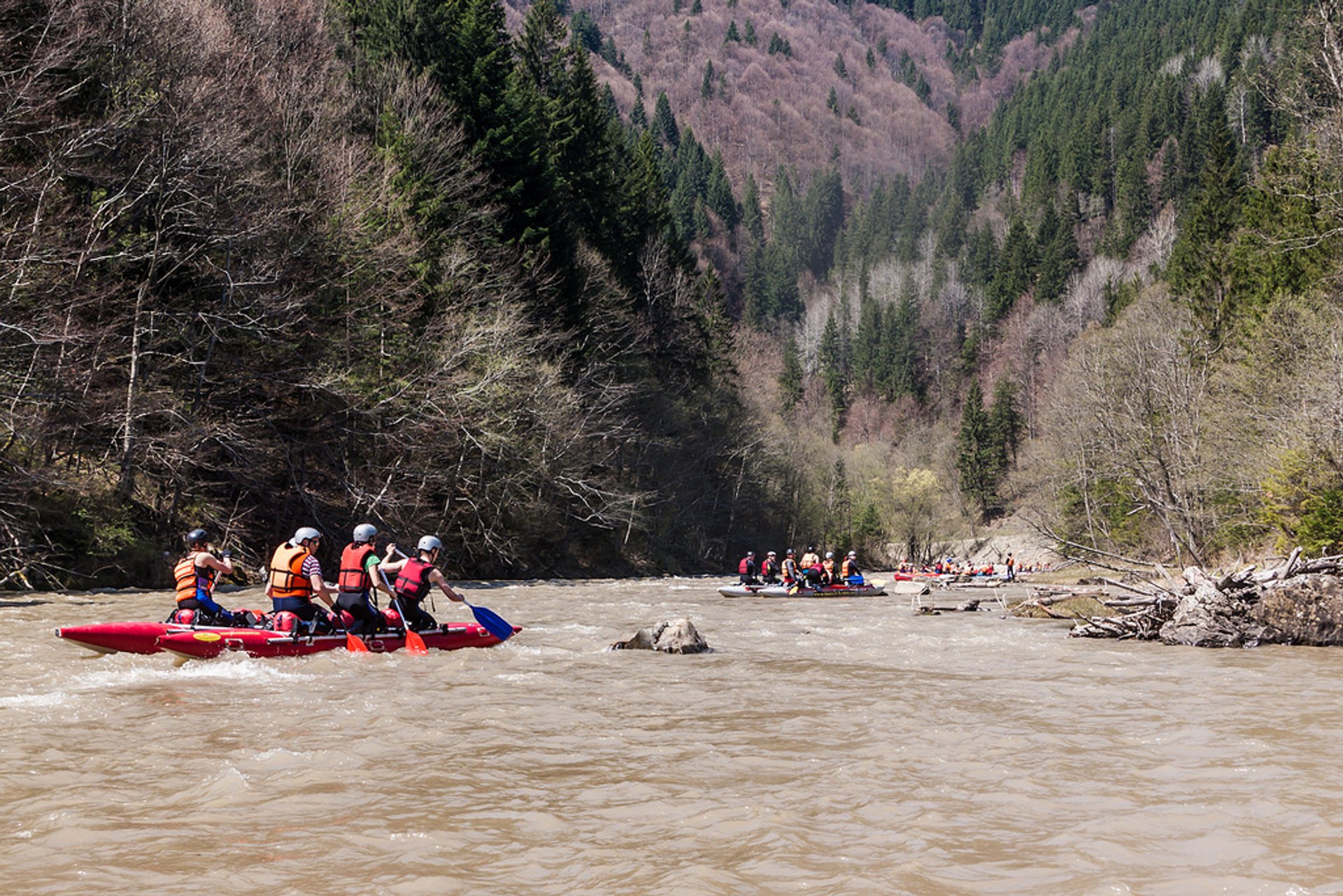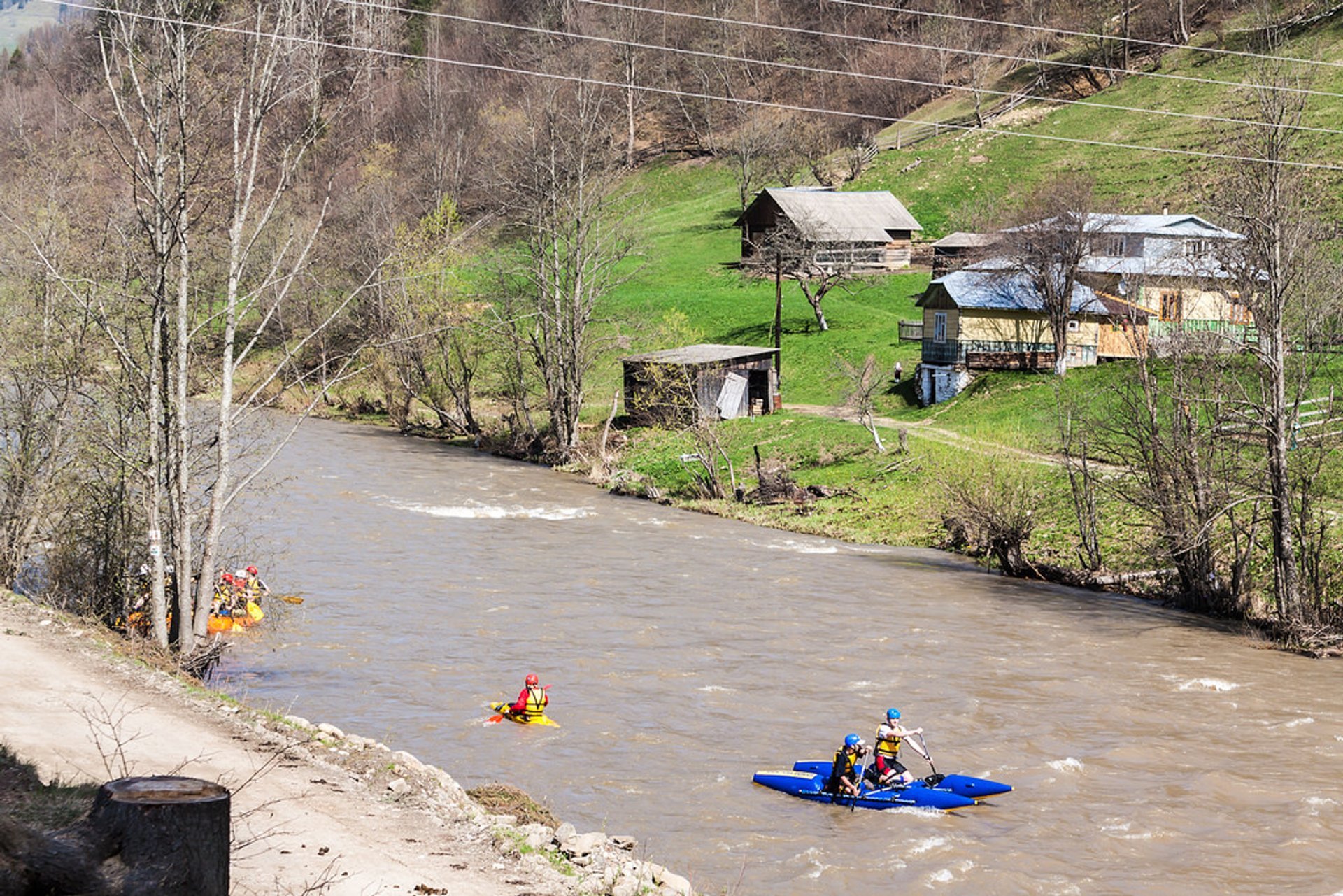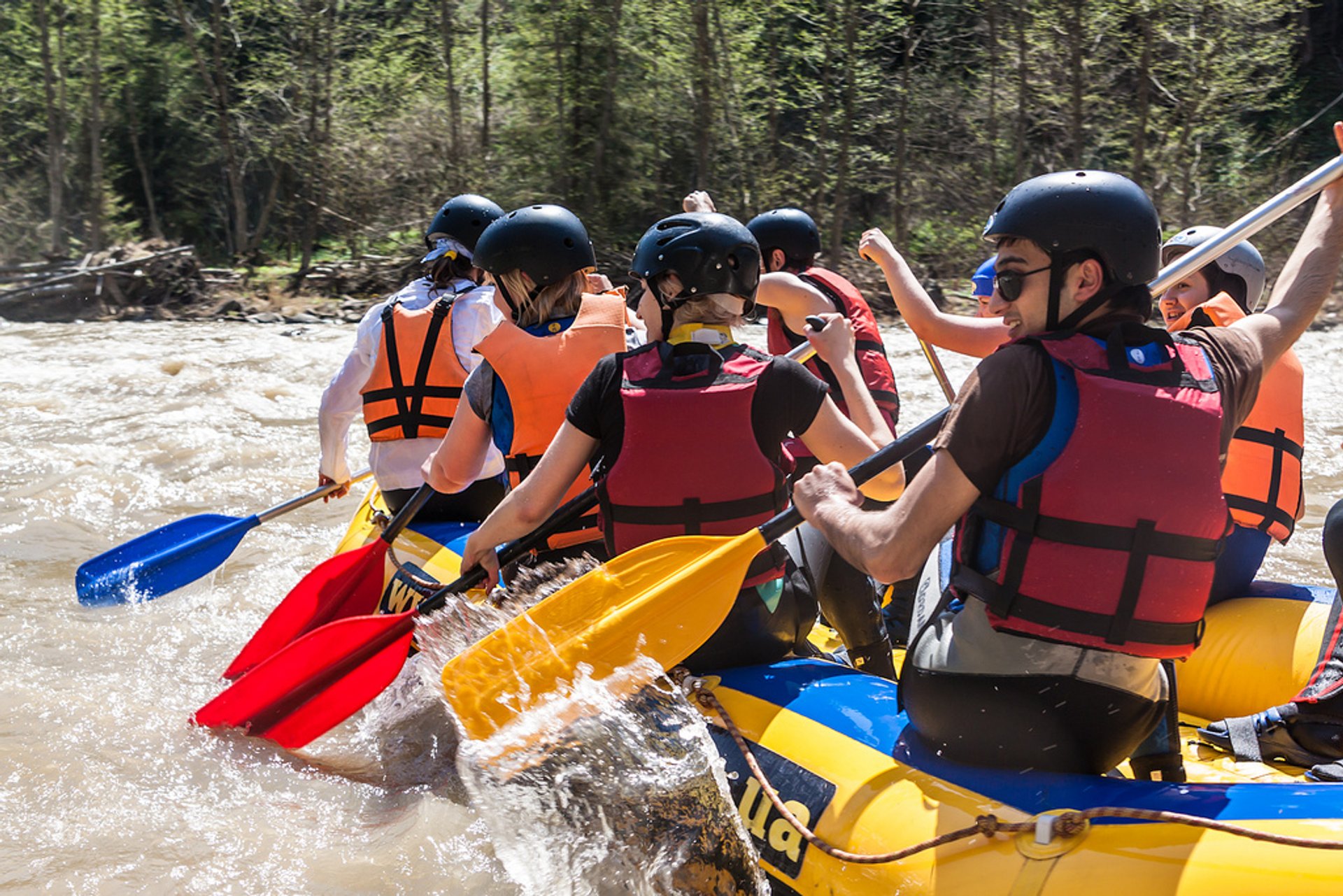 Ukrainian Carpathians are priceless not only for a variety of hiking trails, but also for the mountainous rivers, perfect for white water rafting. Besides rafting, canoeing and kayaking are also possible on dozens of rivers all across the country.
Best places for rafting in Ukraine
The Chornyi Cheremosh River (or Black Cheremosh) is the most famous rafting location in Ukraine. The river starts at the border with Romania near Verkhovyna. In this picturesque area, you can perfectly combine a hiking adventure with a splendid rafting experience. A typical river route runs through the villages of Zelene, Topilche, Krasnyk, Iltsi, Verkhovyna, and Verkhniy Yaseniv. Other popular rafting spots include the Pivdennyi Buh (or Southern Buh), Dnister, Stryi, and Tysa Rivers.
Best time for rafting in Ukraine
Even though in some years and on certain rivers the season might open as early as March, the prime time to indulge in this sport is April to October. Yet, if your priority is white water rafting, opt for late April and May, when the rivers are replenished with melted snow and abundant spring rainfall.
Rafting tours
Most travel operators offering rafting tours are situated in Lviv, Ternopil, Kyiv (or Kiev), Mykolaiv, and Odesa (or Odessa). A variety of itineraries allow you to customize your rafting trip to last from a few hours to several days. In addition to equipment and guide's services, a tour cost usually covers the meals and night stays. Feel free to explore some tour operators listed in the External Resources. Also, note that each city boasts excellent dining and sightseeing, so you may want to plan a more extended getaway. Thus, look at the map below suggesting accommodations nearby.