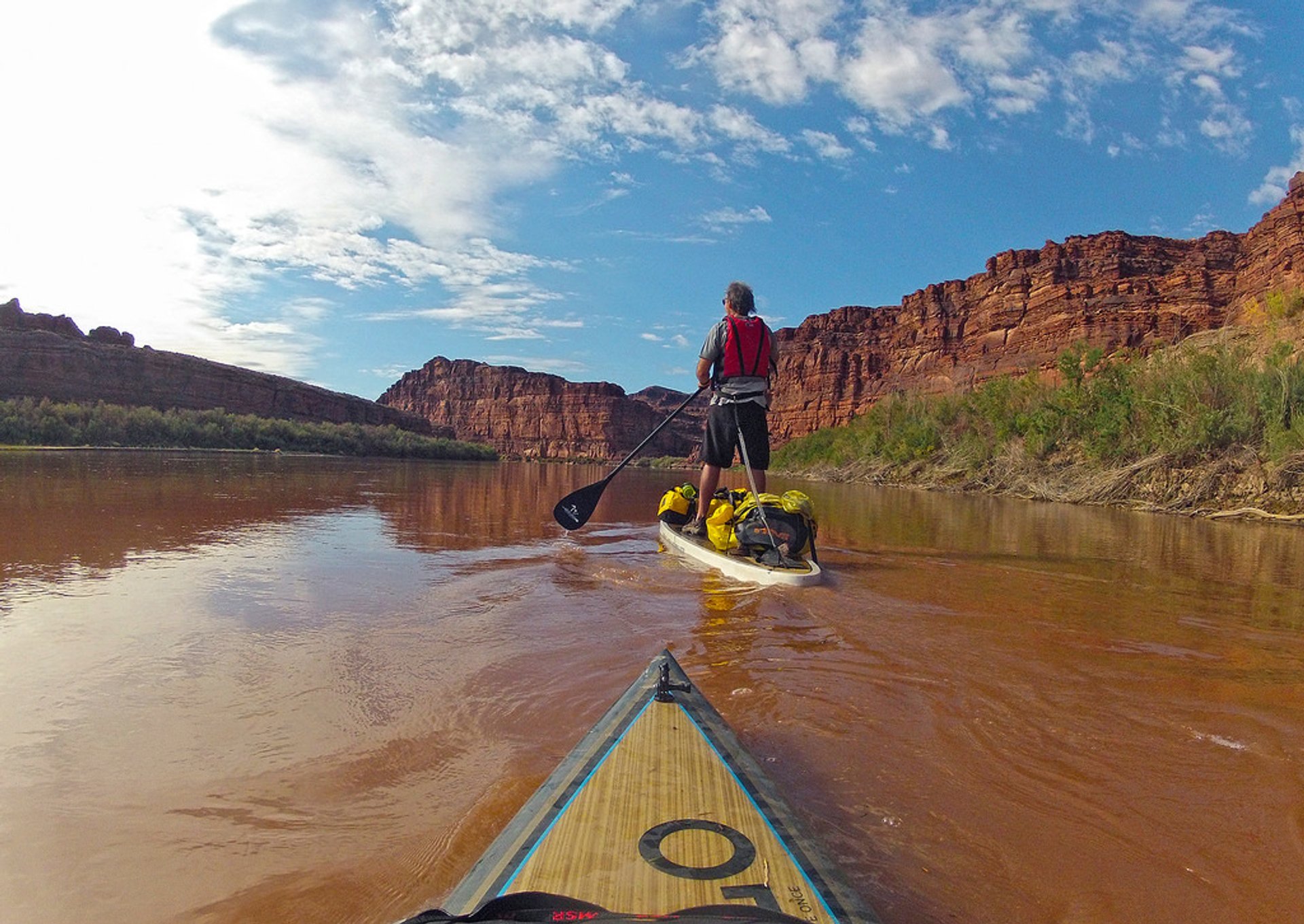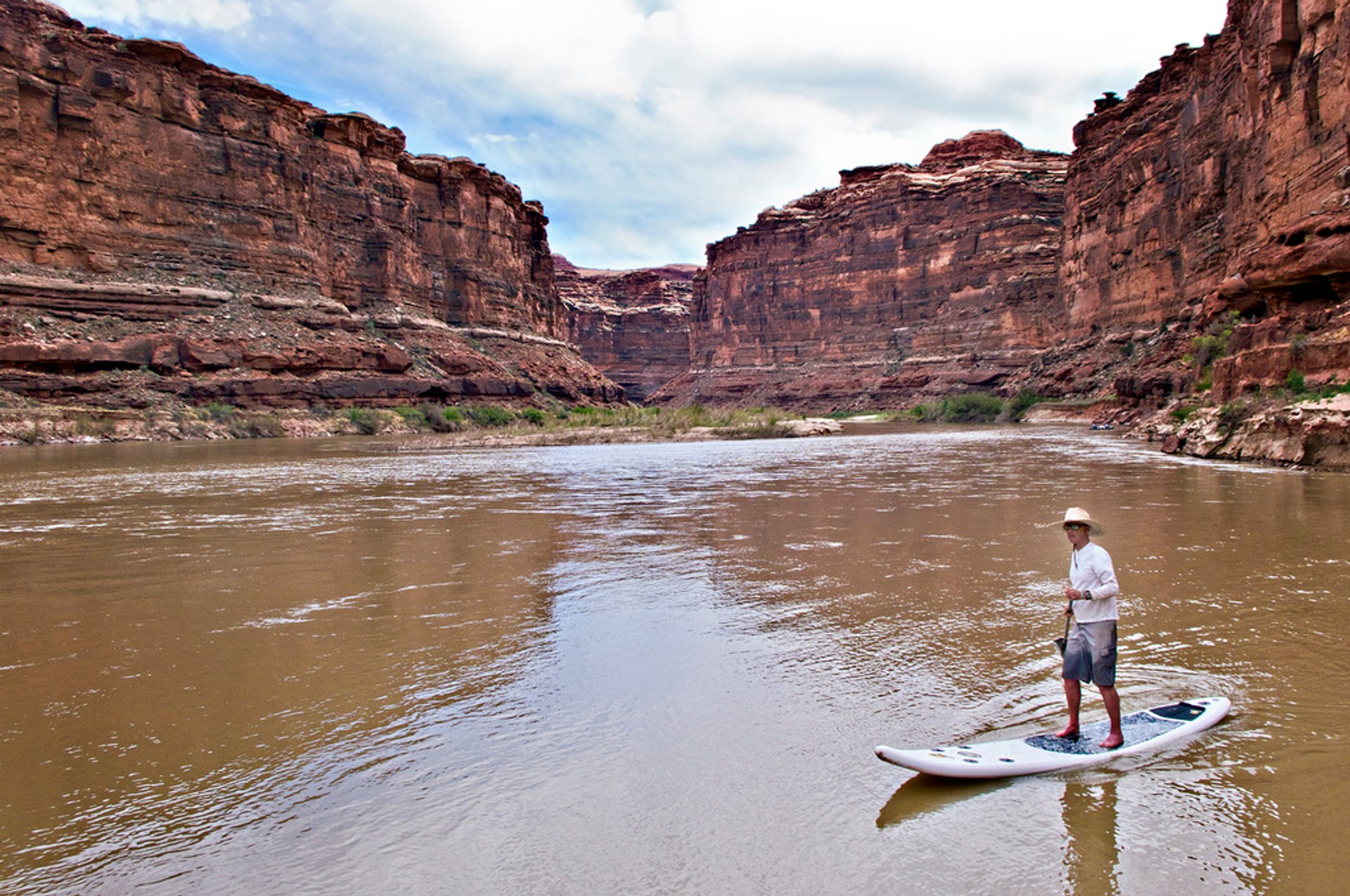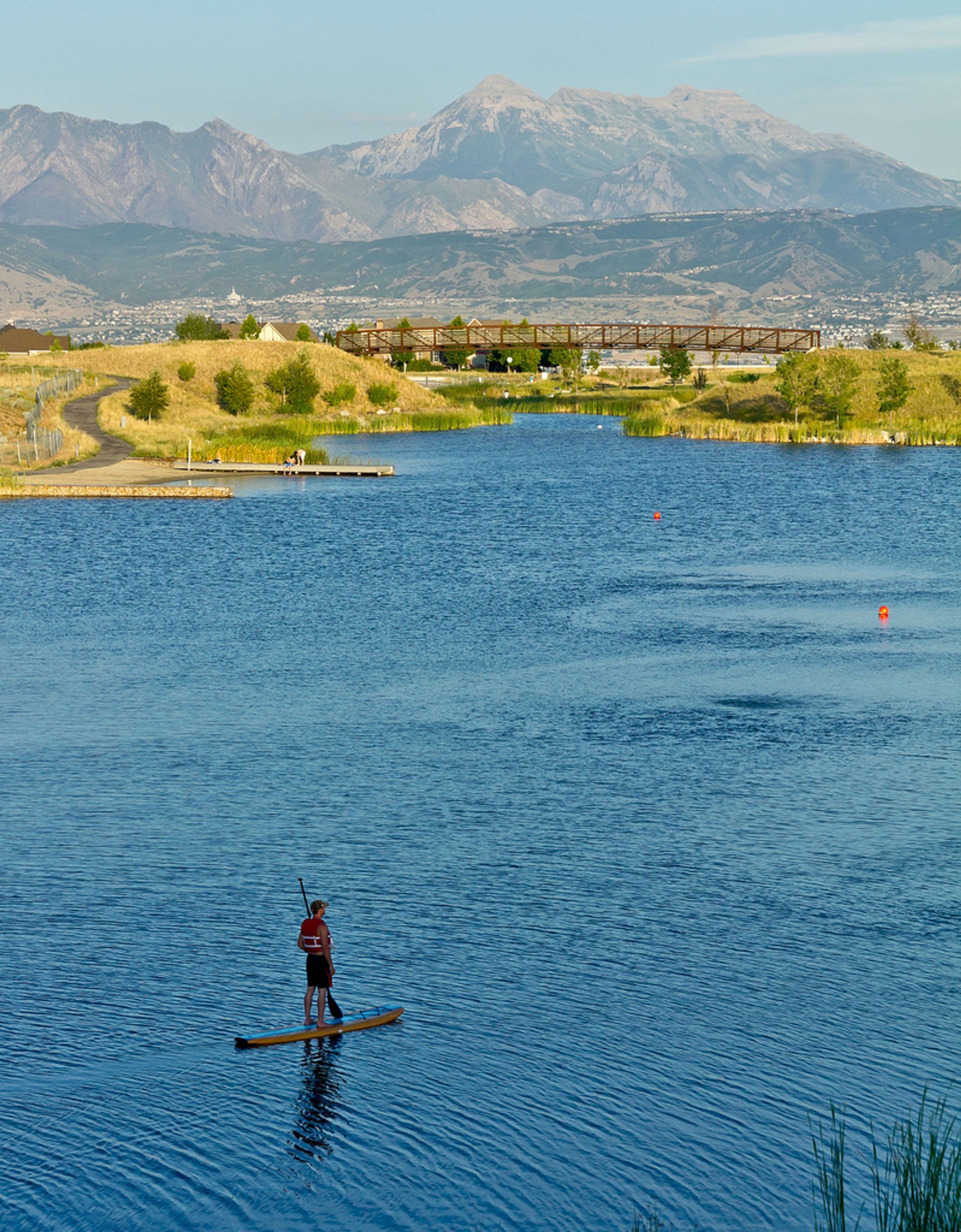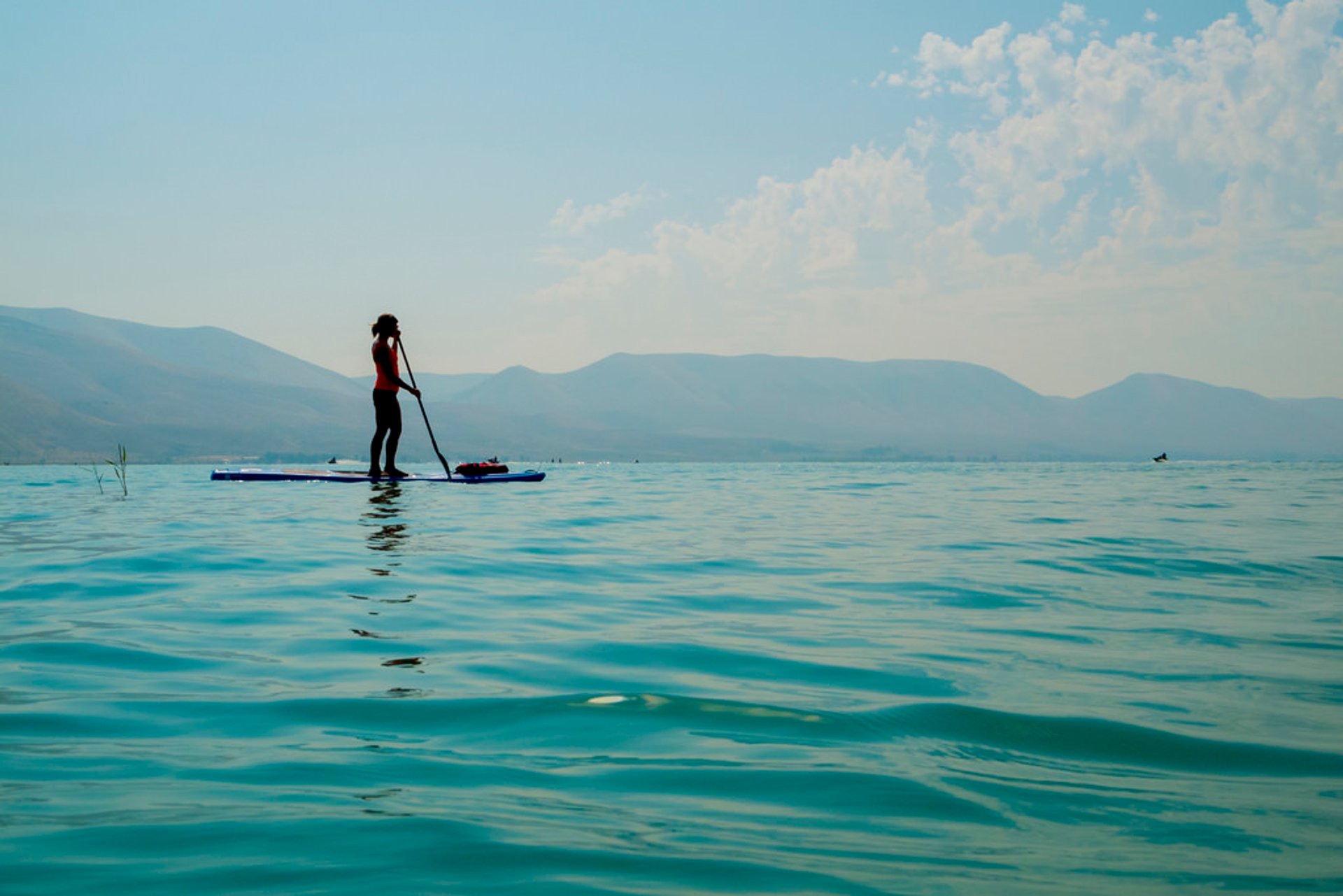 Paddleboarding is a great way to spend time on the water. It can be a relaxing lake trip or a challenging river adventure, or even a balancing trial with a Stand Up Paddle Yoga class. This is one way to improve your strength and balance and bring relaxation and excitement.
The state of Utah offers lots of various spots to enjoy this sport. One of such great places is the Labyrinth Canyon on the Green River. The most fascinating thing here is the number of different take-outs along the river with beautiful nature around.
Colorado River in Moab is a bucket list spot for every paddler. The nature that surrounds it is simply breathtaking. This river contains calm sections where you feel like standing still together with tough whitewater.
Provo River is a calm and clear waterbody. Paddling down Provo canyon, through the sublime pine trees and gorgeous mountains is a great way to explore the area. At the Wildwood area, the river divides into three channels with bridge support posts. This part of the river can be quite dangerous, so it is better to walk it through. Other paddle boarding locations nearby are Utah Lake and Oquirrh Lake.
Lake Powell in the very south of Utah is scenic itself but the beauty of the canyons around is one of the main reasons to come here for paddling. Located at the height of 3,169 m in the Uinta Mountains, it opens to unforgettable views. It is forbidden to use motorized watercrafts, so you can enjoy your scenic paddling without any disturbing sounds.
Flaming Gorge Reservoir in the northeast features red rocks, unique desert plants, and the popular Flaming Gorge dam which can be easily accessed by a paddle board. Another northern spot is Bear Lake State Park.
A good news is such water trips may be enjoyed at any time of year.
Find hotels and airbnbs near Stand Up Paddle Boarding (Map)