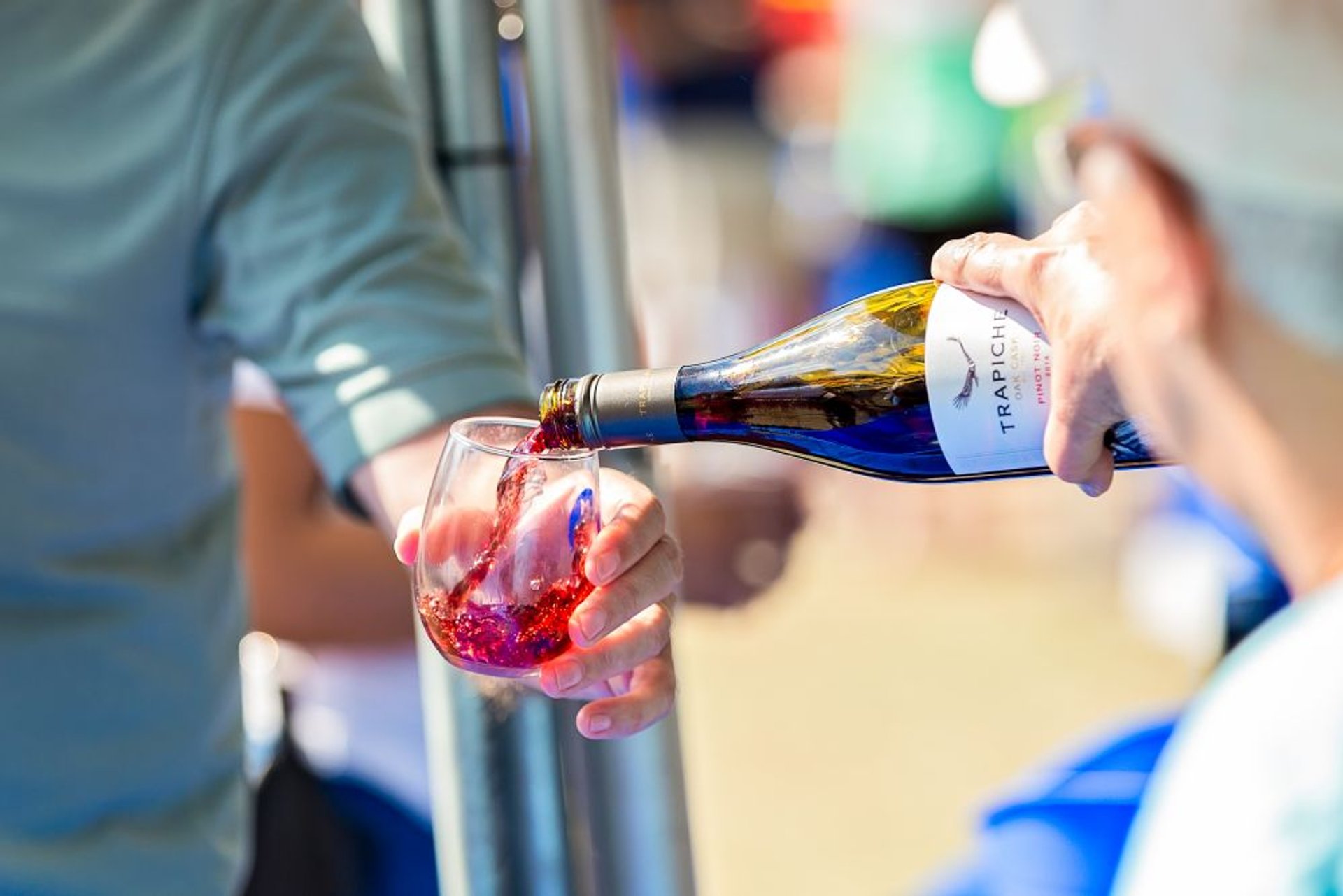 ©
Neptune's Spring Wine + Food Festival
Neptune Spring Wine + Food Festival
Featured in
The Neptune Festival is one of top 10 festivals of the East Coast. It features over 40 various events, from golf and volleyball to arts and live music. Hundreds of thousands of people are attracted to Virginia Beach to celebrate the beginning of summer season and see concerts and other entertainment. One of the most popular events is Neptune's Spring Wine + Food Festival that takes place in early May at Neptune's Park, 31st Street & Atlantic Avenue.
The area is transformed into a cosmopolitan food and wine getaway. It features more than 70 wines from about ten countries: Argentina, Australia, Chile, France, Germany, Italy, New Zealand, Portugal, Spain, USA. Of course, there will be several wines from Virginia, in particular, Mermaid Winery and Prince Michael Vineyard & Winery. Rosé tasting station is one of the biggest attractions of this event.
In addition to that, nine restaurants will be serving great food. With the Atlantic Ocean on the backdrop, visitors can enjoy a perfect beach afternoon with great wine, excellent food, and music.
Find hotels and airbnbs near Neptune Spring Wine + Food Festival (Map)
Neptune Spring Wine + Food Festival
Featured in