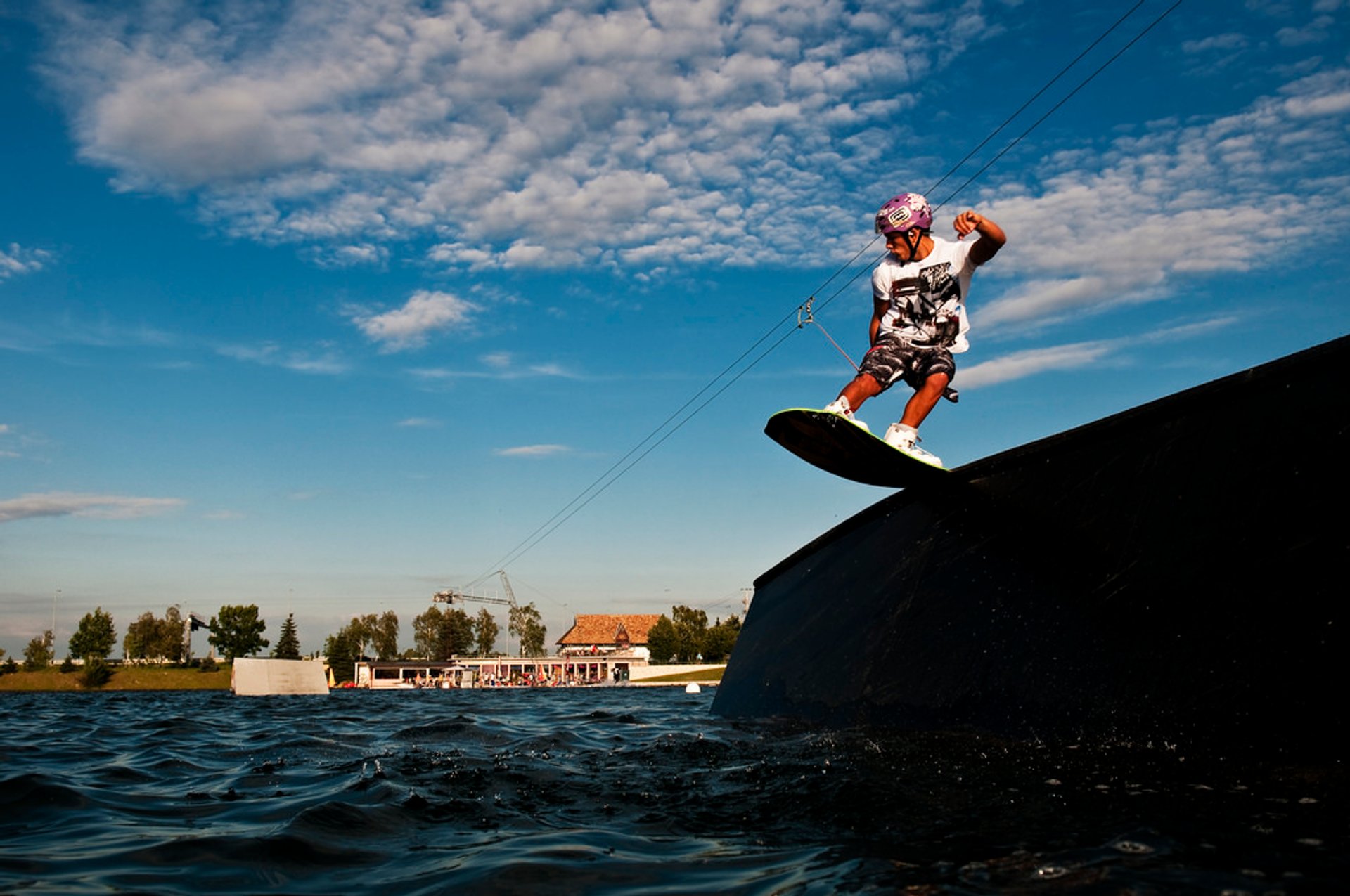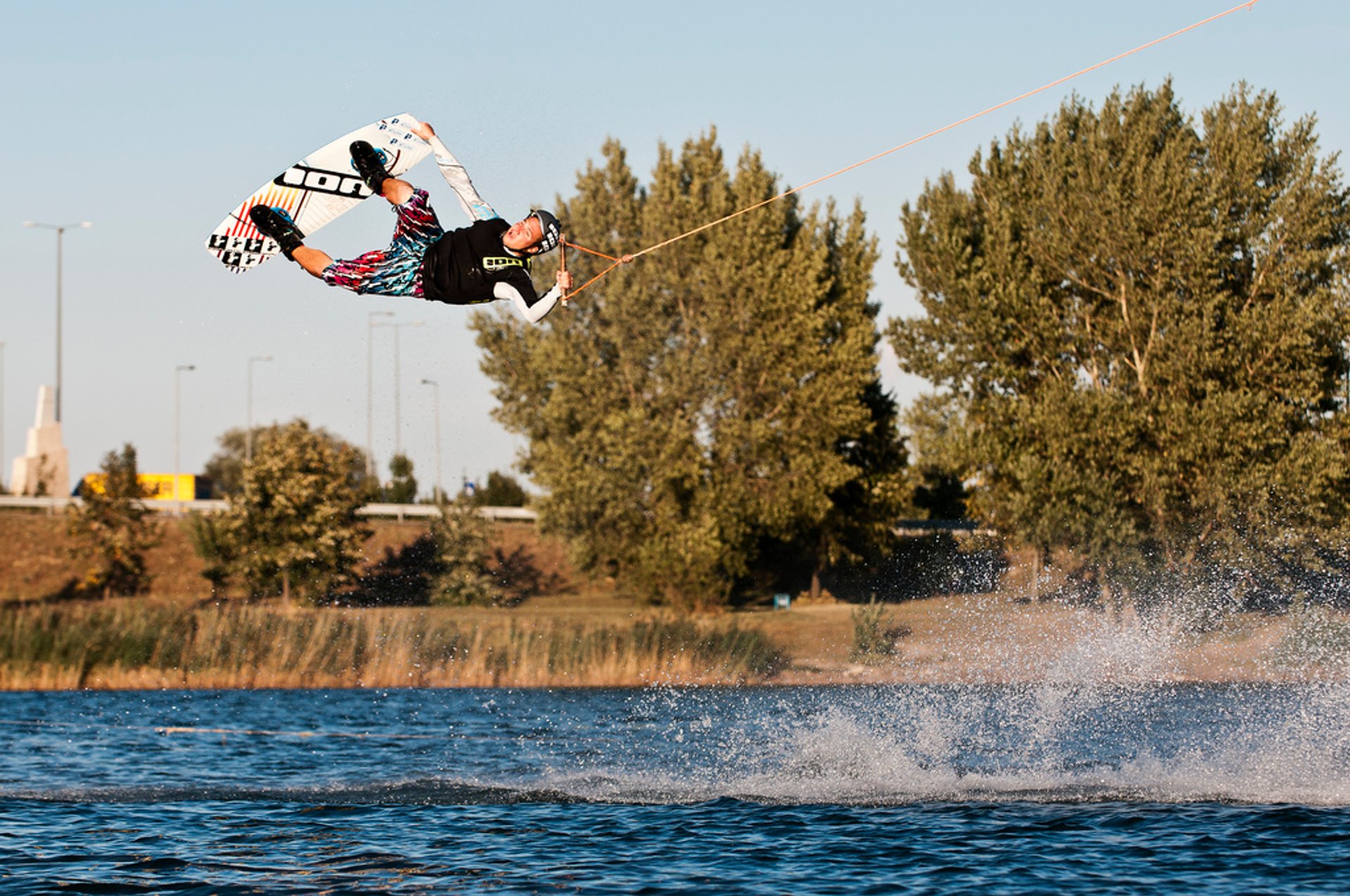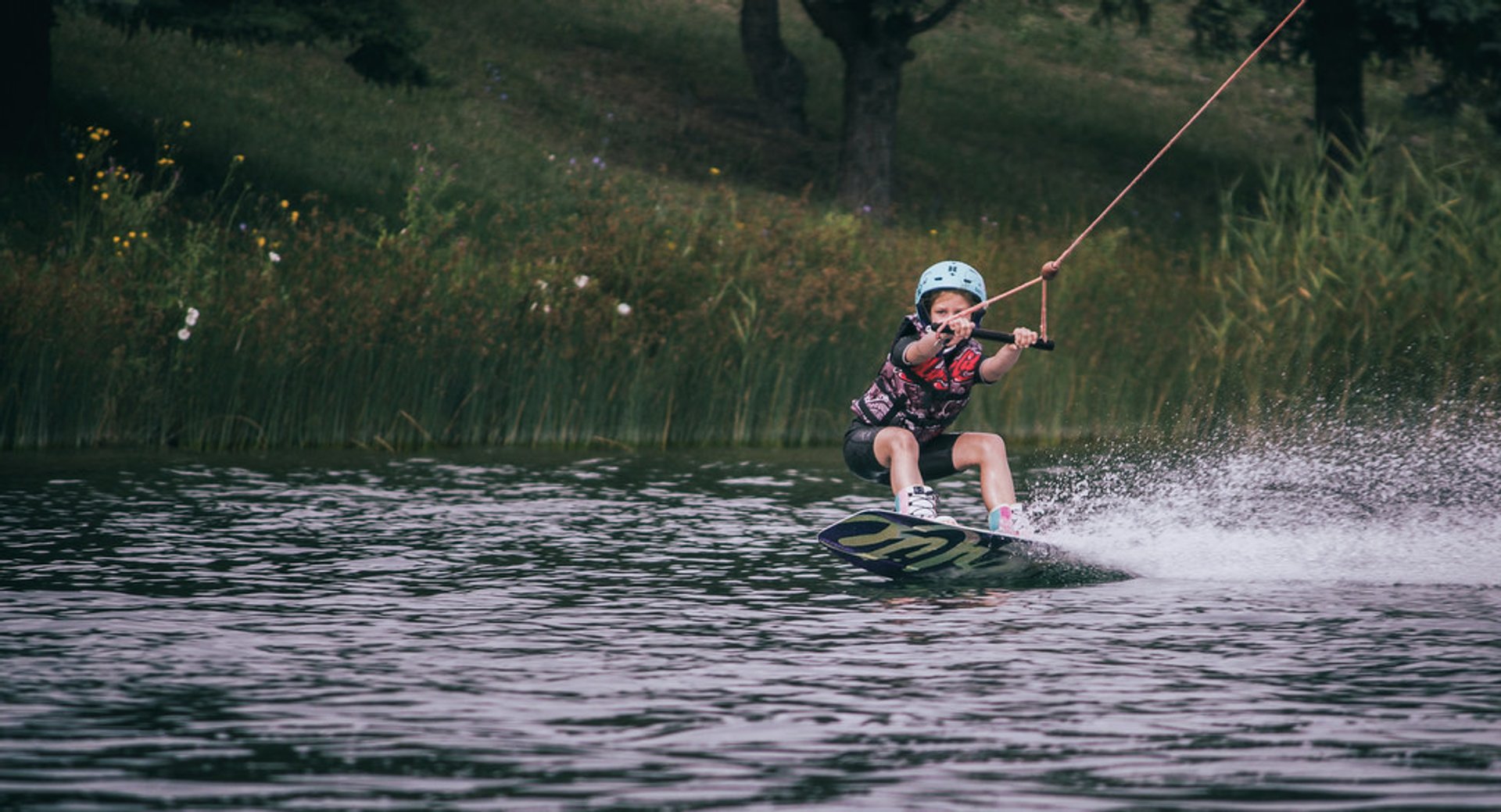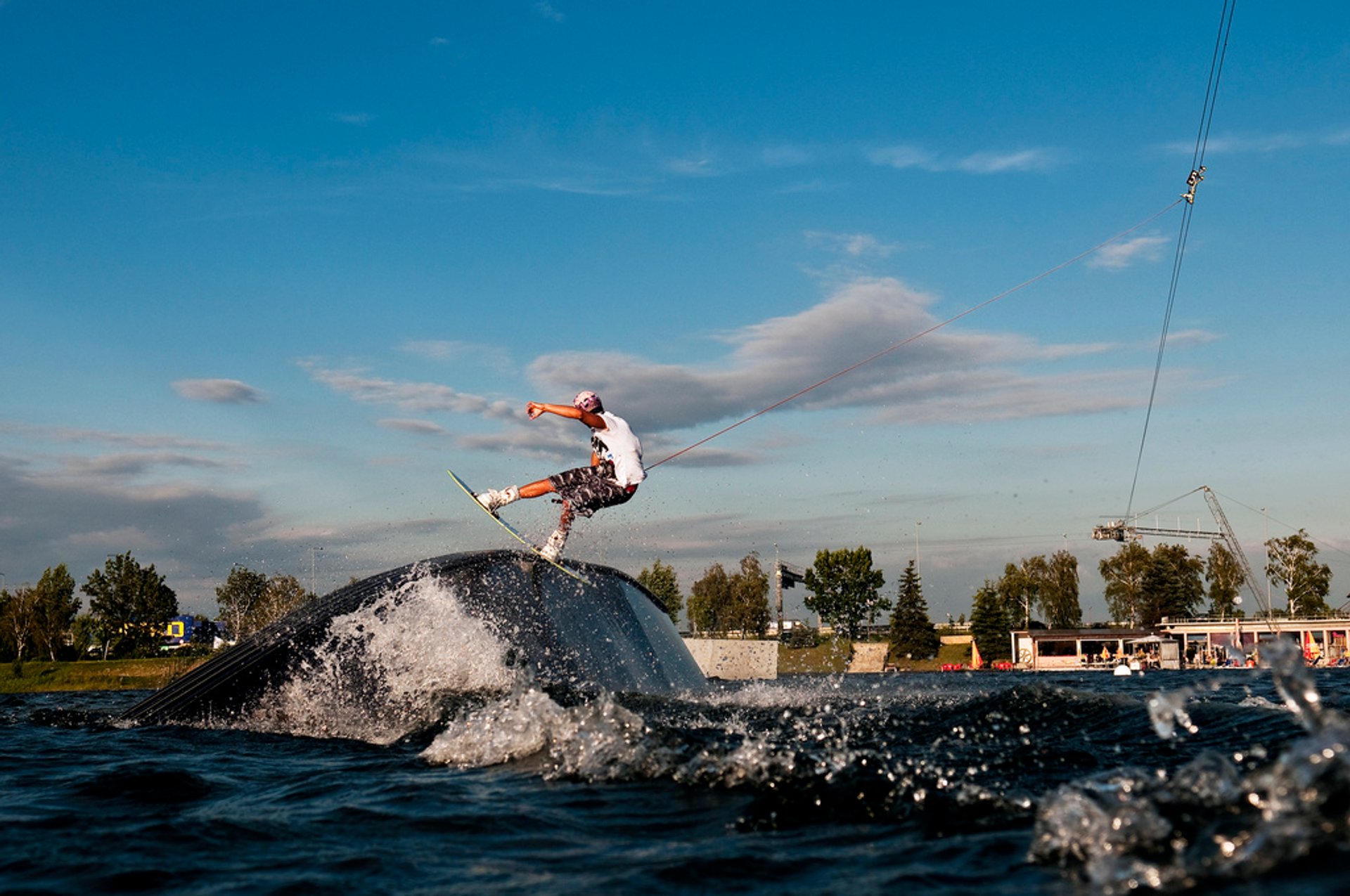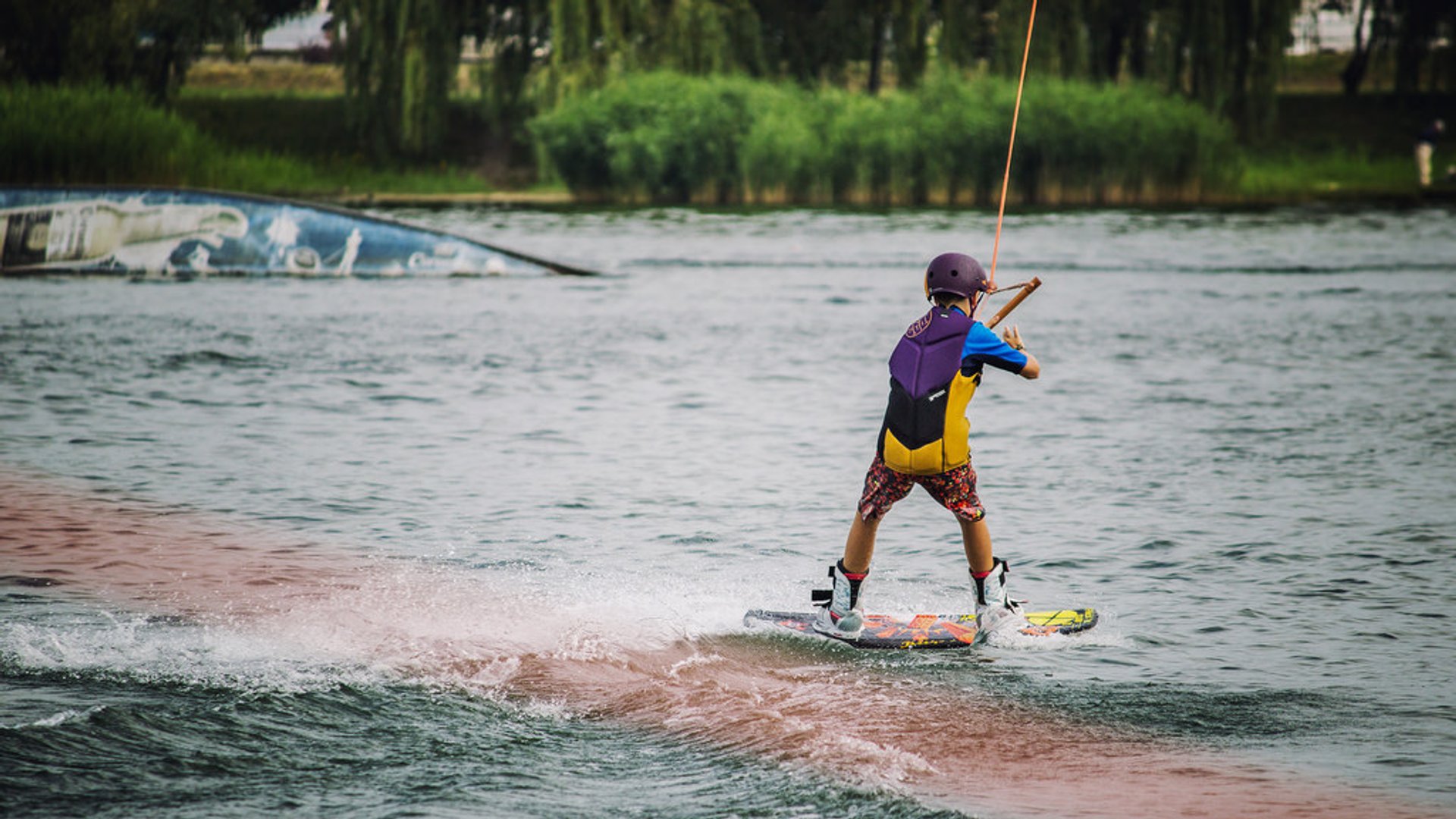 When you travel you're full of new experiences. But what if your love for extreme sports travels with you? Then you have to find a place to apply your passion and skills. Omszk Wakeboard Centrum is one of the perfect places for this in Budapest.
Wakeboarding was invented in Australia in the 70s and became popular around the world very quickly. There are a few different ways to wakeboard but the easiest and most popular is probably using a cable lane. This is also the type used in the Budapest Omzsk Wakeboard Centrum. It doesn't require any particular preparations and is available for beginners as well.
If you've never tried wakeboarding before make sure to arrive early since the 'beginner hours' are only until 12pm. In case you're more skilled and would like to try even some obstacles, come after 12pm. The Centrum works from the beginning of May and until late October. So if the weather is nice and you're in the mood for speedy riding on the water take your friends for an active day out. Free beer is provided!
Find hotels and airbnbs near Wakeboarding (Map)