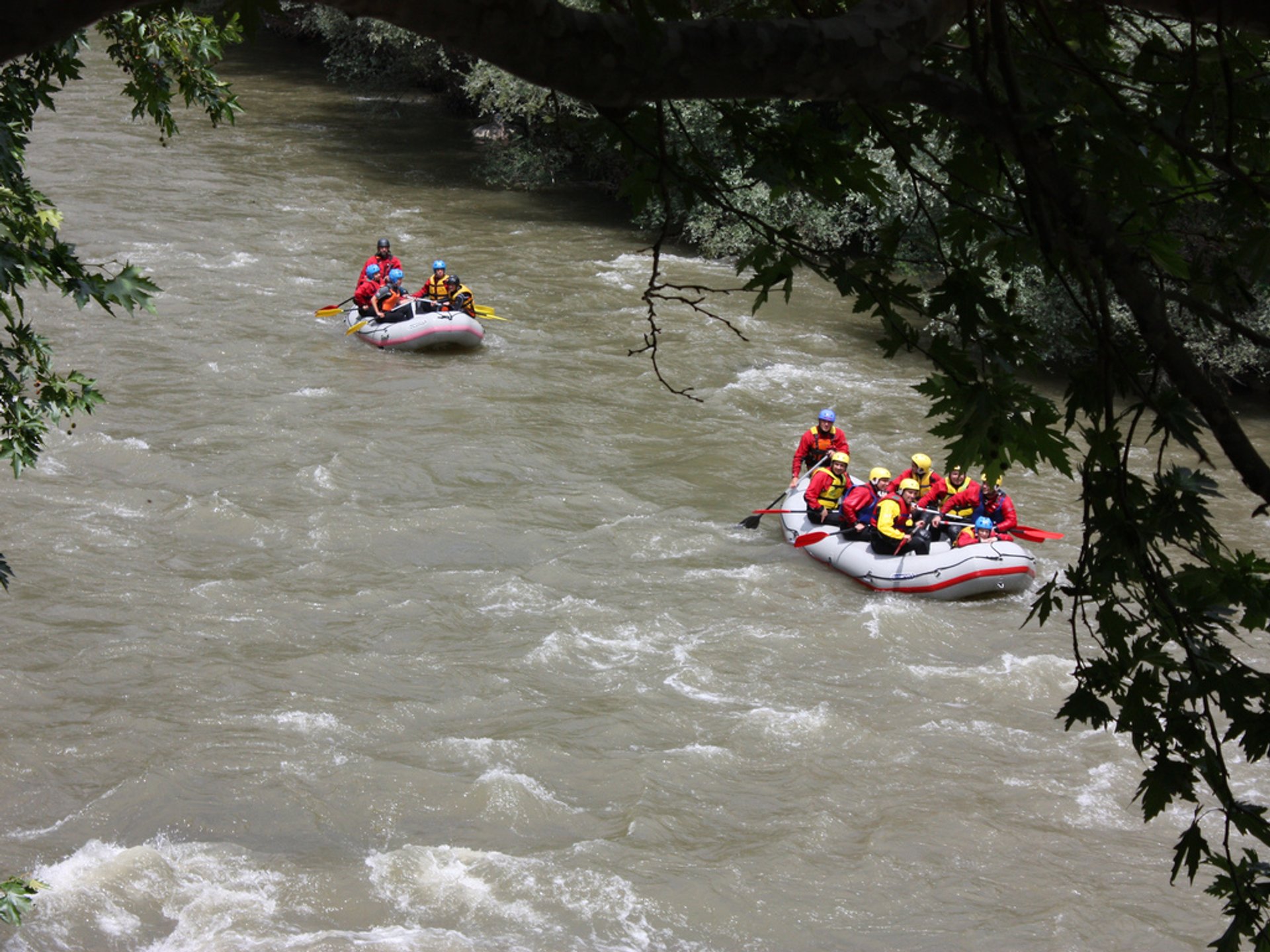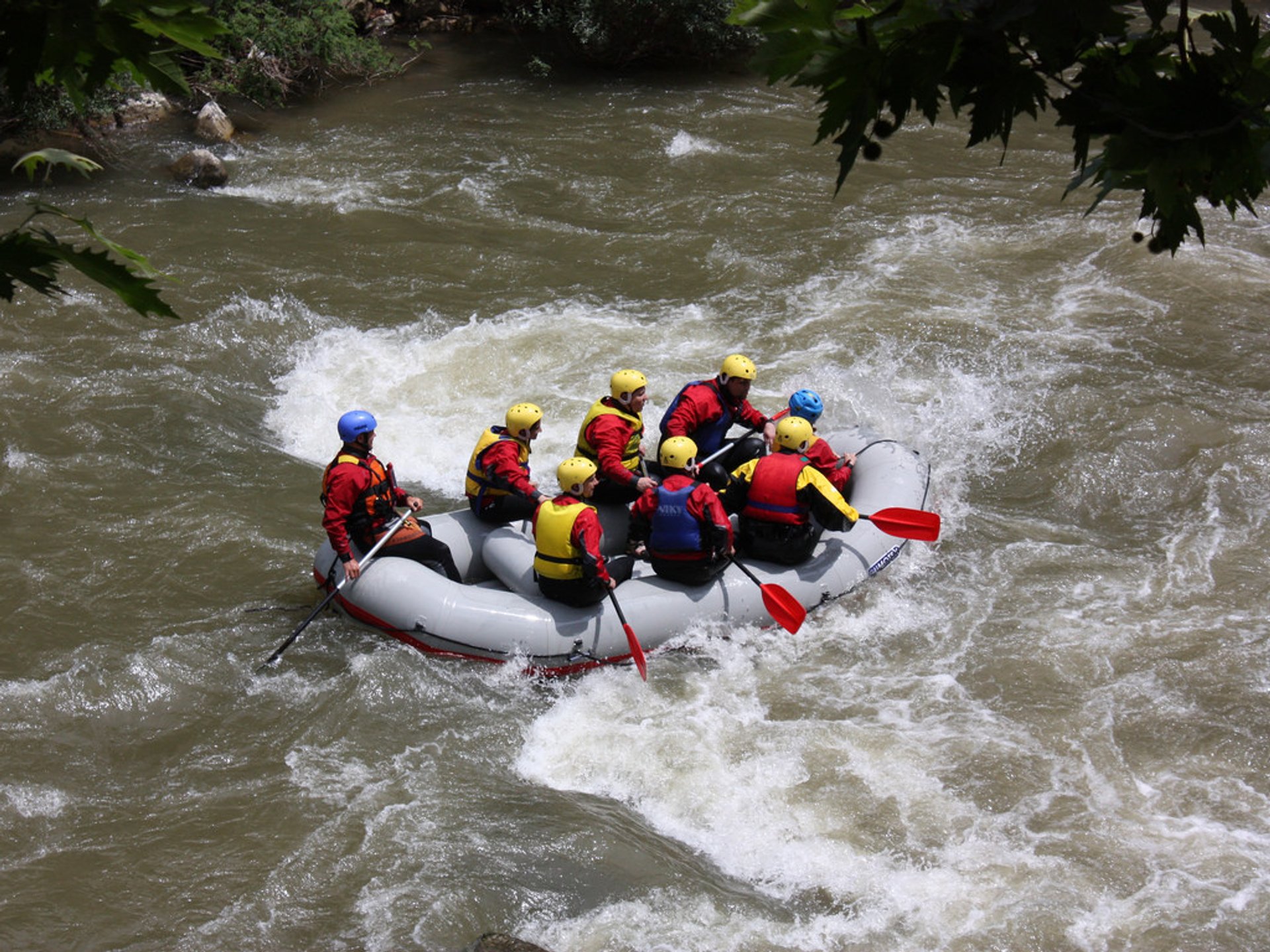 The two best rafting spots in Bulgaria are the Kresna Gorge of the Struma River near the town of Blagoevgrad and the Gorge of the Iskar River, close to Sofia. If you are rafting for the first time, then you better go to the Iskar Gorge. It is an excellent opportunity for first-timers to experience a pleasant and safe excitement from such an unusual but very joyful adventure. The river rapids of the Iskar River are suitable for almost all tourists, even the most inexperienced.
A more complex trip is the descent along the Struma River. It would be best if you didn't go there by yourself. Various agencies will help you organize the rafting with the participation of professional instructors. Rafting along the Iskar River starts from the Bov Railway Station and ends near the park Lakathnik Rocks.
The most suitable time for rafting along this river runs from late winter through early summer when Iskar is full and fast. On hotter summer days, when the river is not so fast and swift, tourists pass this route on inflatable kayaks. In September and October, rafting along the Iskar River becomes very picturesque and enjoyable, thanks to the fact that the autumn colors the mountain ranges in its foredestined hues of gold, yellow and red.
Find hotels and airbnbs near Rafting (Map)