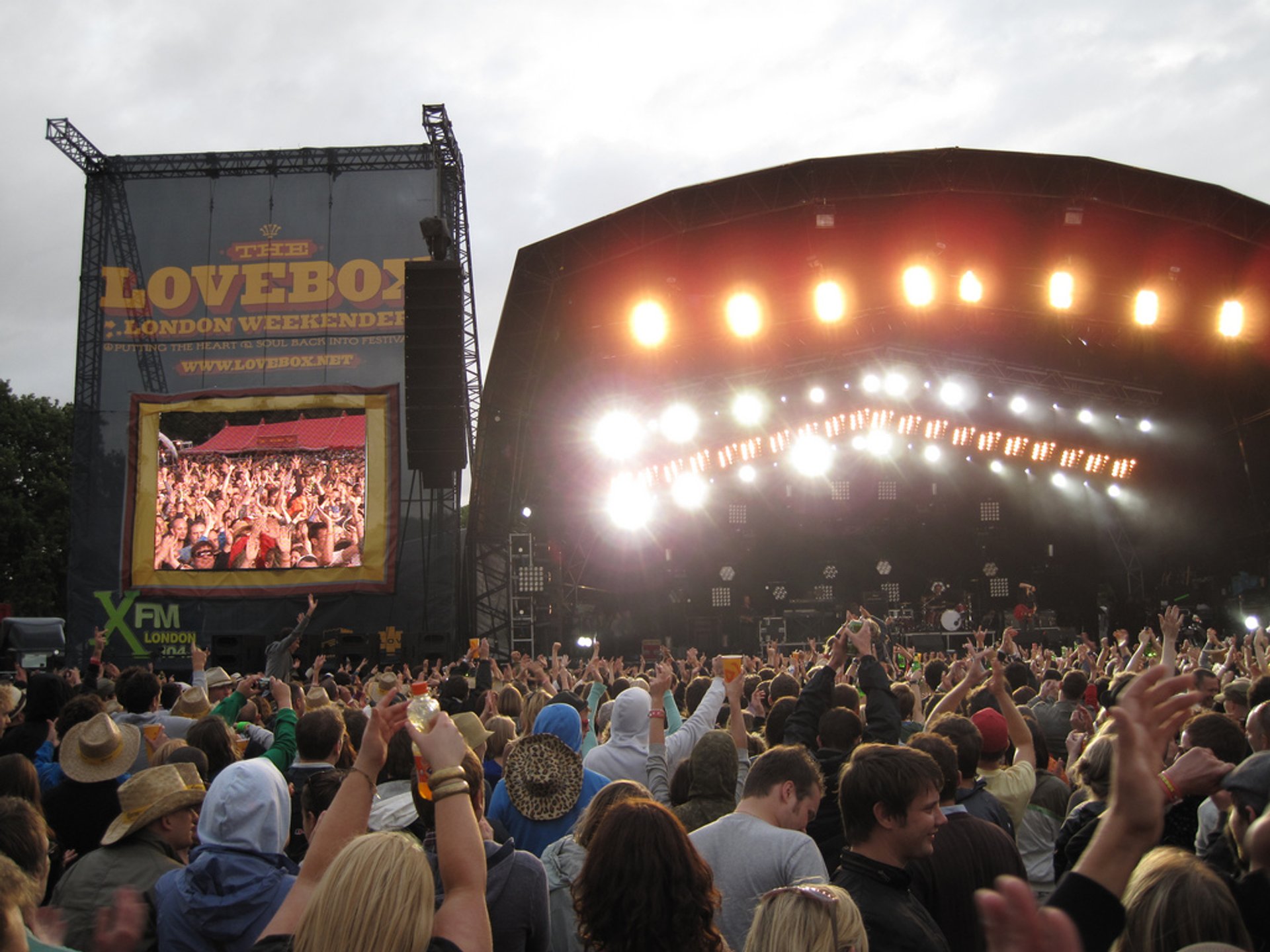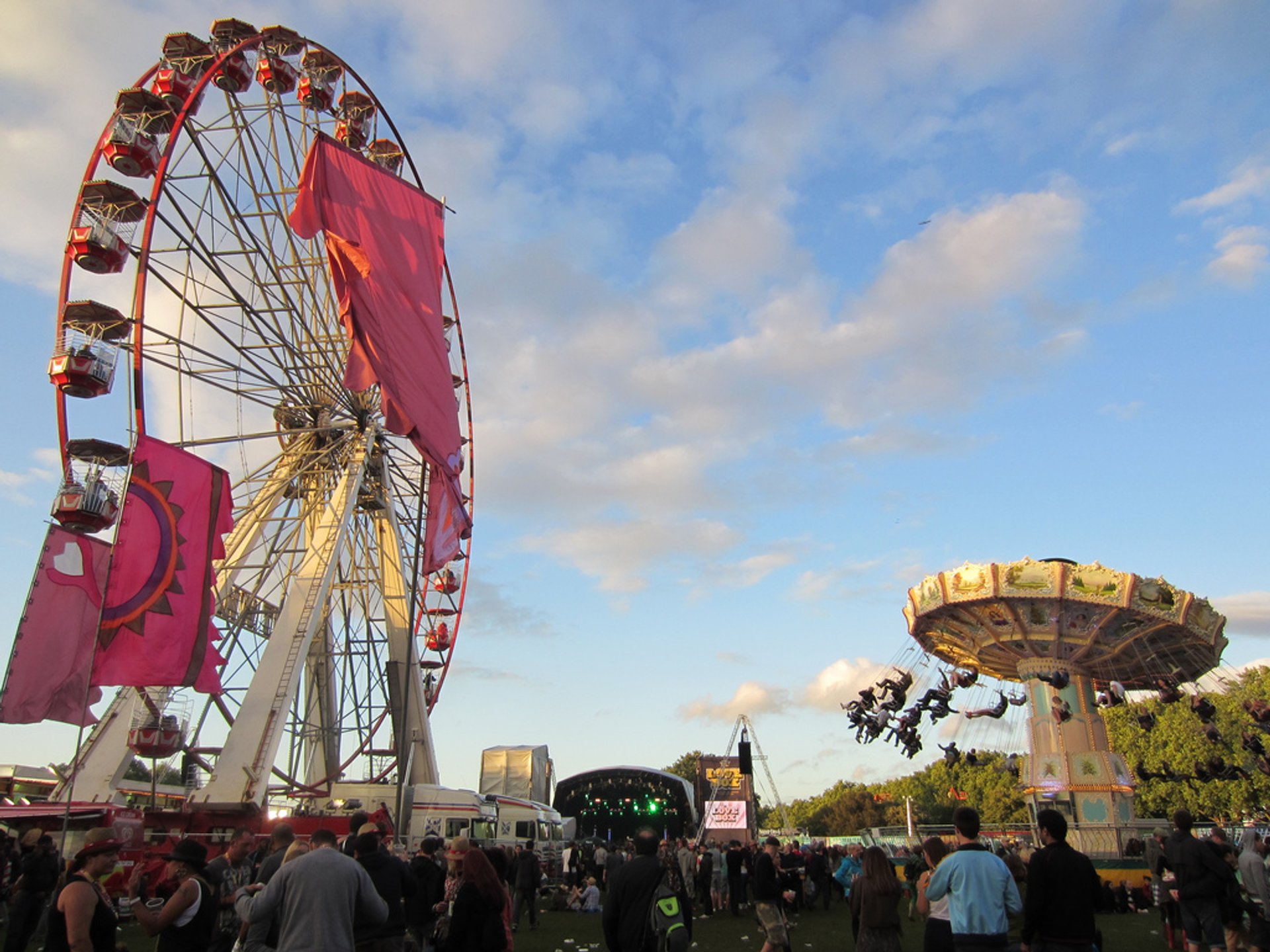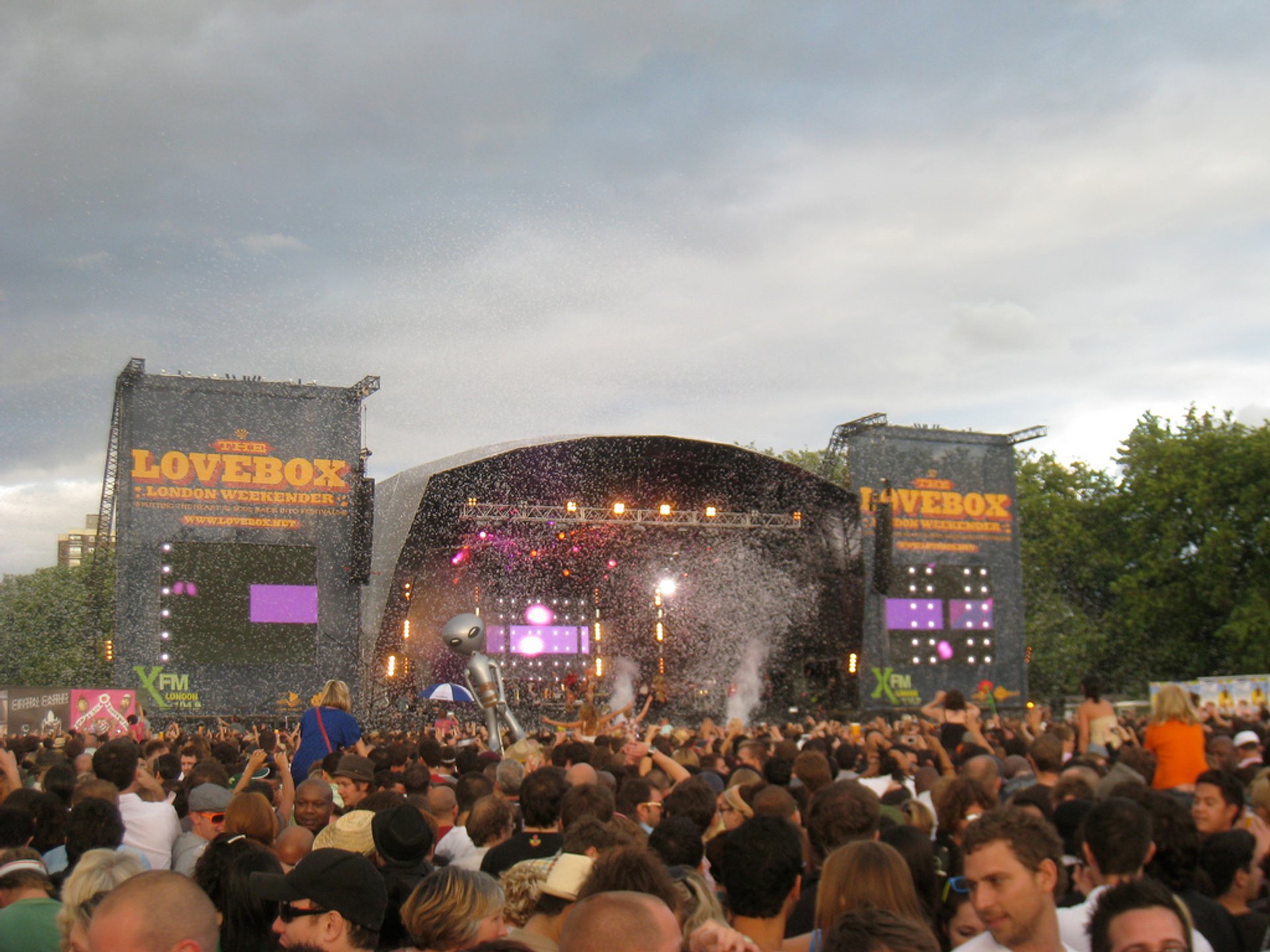 Offering a huge portion of fun in two days, Lovebox Festival lays claim to being one of the best London summer festivals. It features storming live bands performances, best DJs, weird dances, art, mysterious devilry, and banging afterparties.
It started with Groove Armada, a pack of heart-shaped sticky notes and a box of records. The record box soon became the 'Lovebox' and turned into an album. And soon the first party boomed in an old strip club. Locations were changing and Lovebox was selling out two weeks in advance. A line-up included LSD Soundsystem, Major Lazer, Rudimental, and Cypress Hill.
By 2009, Lovebox had increased to a bound of 50,000, and continues to gather pace. The festival usually took place in Victoria Park, and from 2018 it has changed its location to the Gunnersbury Park. Quality programming is all across the park so remember to explore all the smaller stages and tents.
Find hotels and airbnbs near Lovebox Festival (Map)