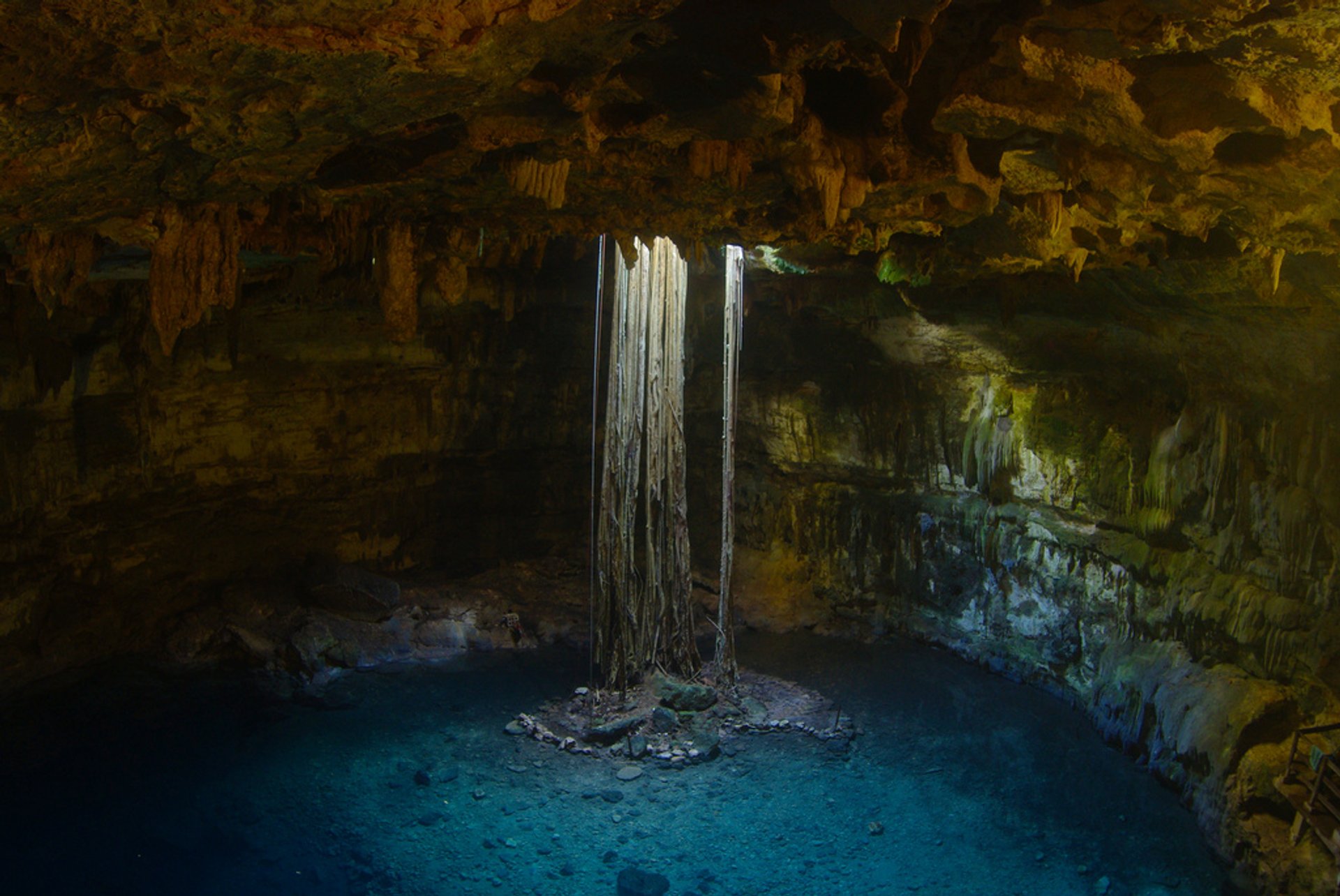 The caves of Mexico are able to impress the most demanding adventurer.
The Cave of Swallows is actually a deep vertical hole as big as the Eiffel Tower. Adrenaline seekers enjoy various forms of free-falling into the pit, it's also possible to descend to the bottom using a rope fixed on the top. The way down is much quicker than the way up, which can take up to two hours. However, the experience is worth it and one of the reasons is its variety of birds which is where its name comes from. You'll encounter white-collared swifts, green pakareet parrots, and other tropical species of birds. The cave used to be a secret location known only to indigenous people until it was finally discovered by some outsiders in 1966.
Another astonishing cave system found in Mexico are the Caves of Hanging Snakes, called so owing to numerous snakes hanging from the ceilings. The reptiles normally inhabit forests, feeding on rodents and other small animals, yet in remote caves where ground animals are rare, they have no better alternative than developing a taste for bats.
At last, a few kilometres of Grutas de García tucked in the mountains are renowned as less extraordinary, but still amazing caves worth being explored on a nice dry day. Such nice days occur mainly during the dry season between November and April.
Find hotels and airbnbs near Caving (Map)