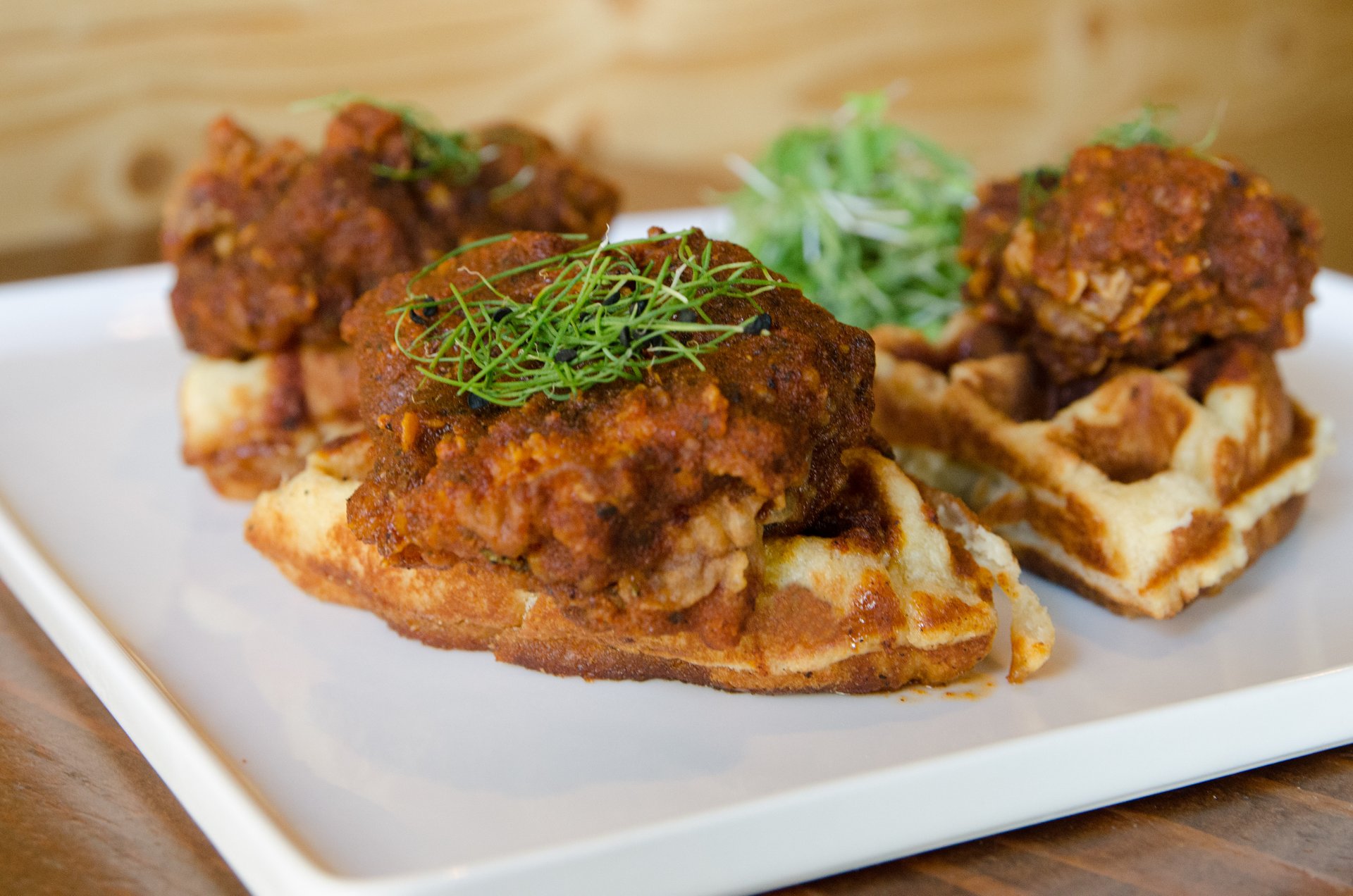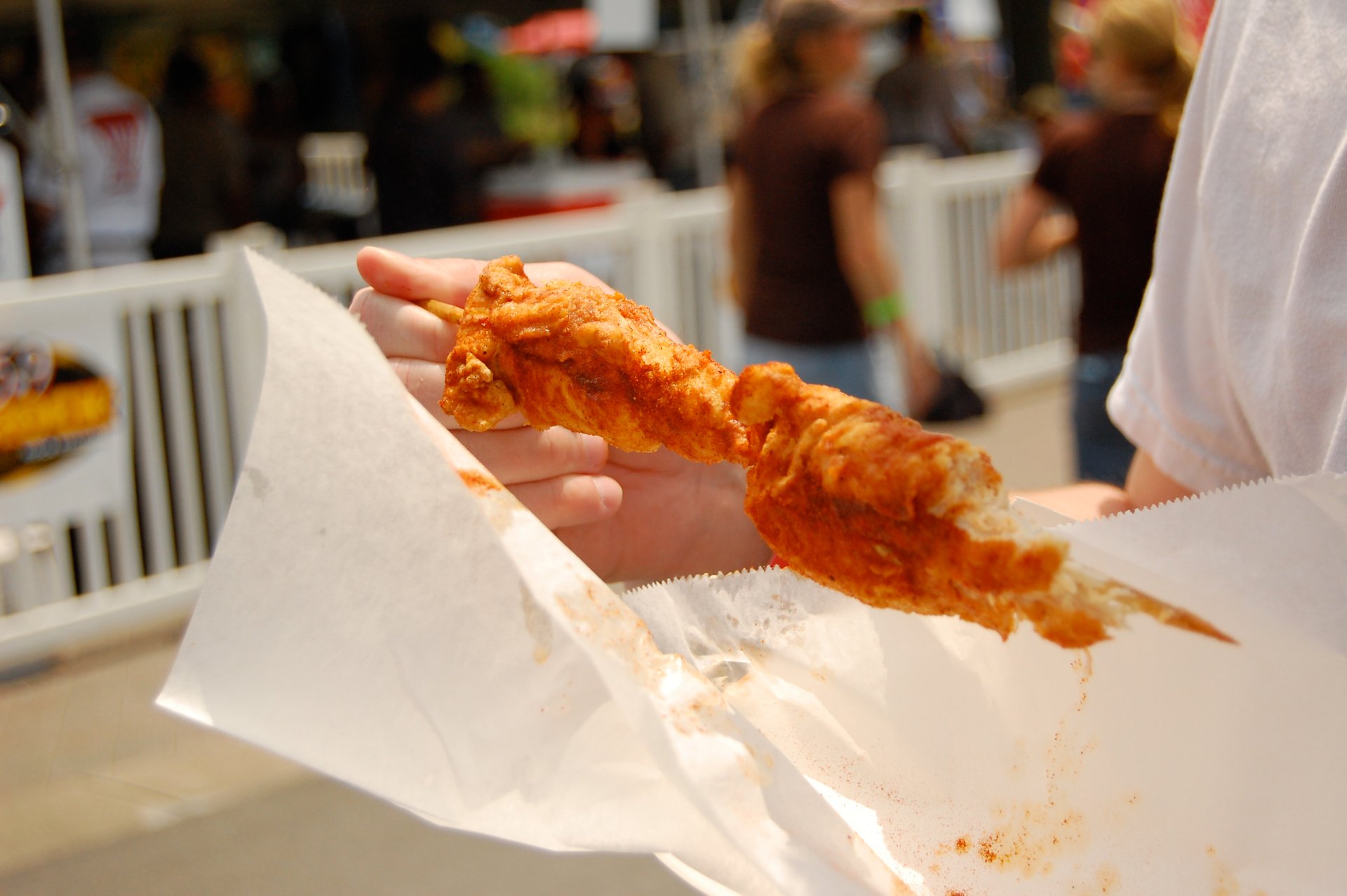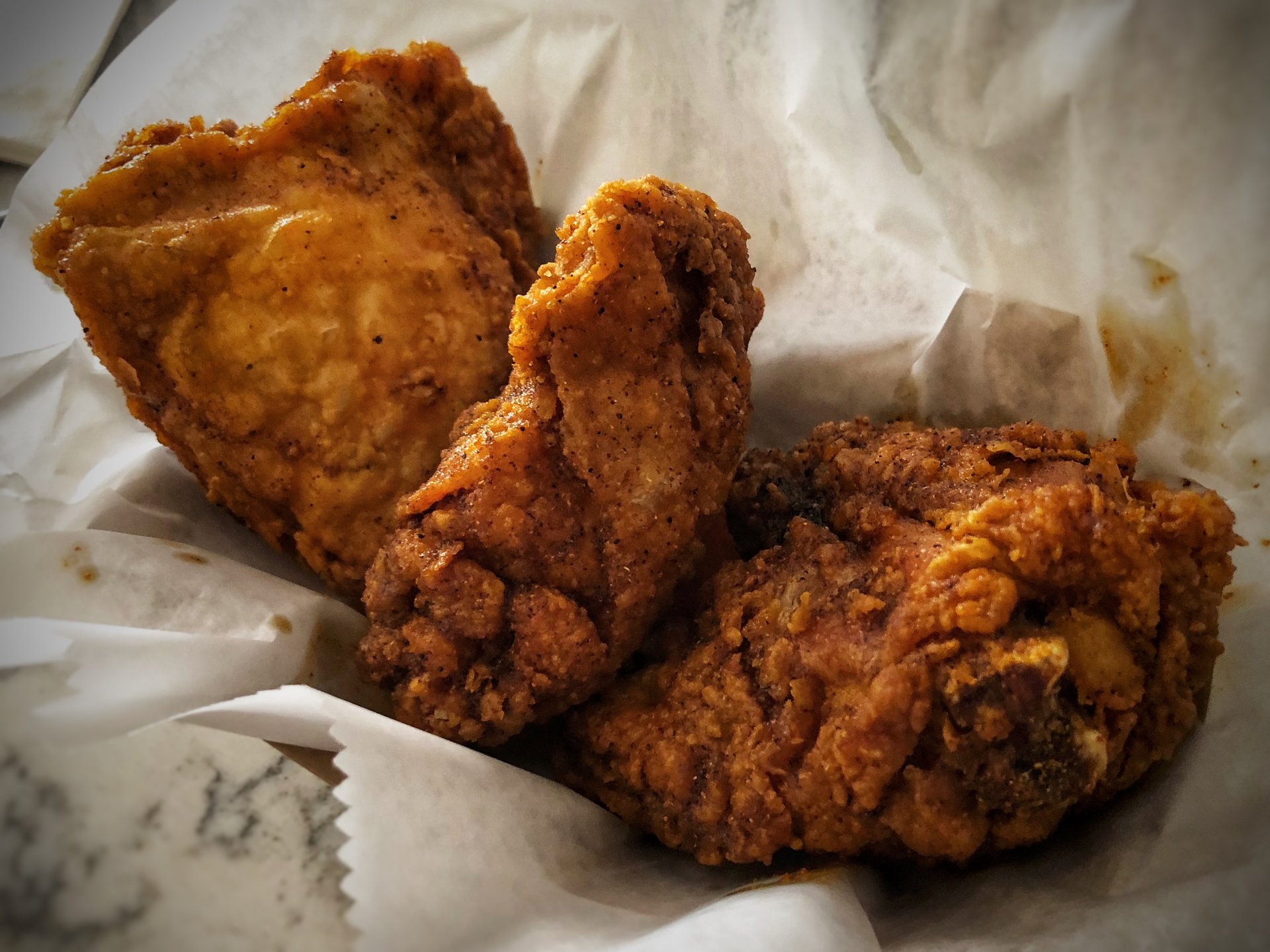 Nashville Hot Chicken and Waffle
Kurman Communications, Inc.
Unlike other deep-fried foods, Nashville chicken is extra marinated in a great amount of spices like cayenne pepper and paprika. This process makes the chicken not just seasoned, but oh-wow-bring-me-some-water hot.
The classic Nashville-style chicken is crispy and spicy on the outside and soft and tender inside. Traditionally, hot chicken is served on white bread to absorb the juices and with pickle chips atop. But in Music City, spicy chicken can be found in a myriad of different variations.
Prince's Hot Chicken Shack opened its doors in 1945 and is considered the first place in the city to cook this iconic meal. Although, there are many places around Nashville to try it, like Hattie B's, 400 Degrees, Bolton's Spicy Chicken & Fish, and others.
Since 2007, restaurants and vendors around the city have been taking part in the festival that celebrates Nashville's iconic hot chicken—the annual Music City Hot Chicken Festival. This free event takes place on the 4th of July in East Park at 700 Woodland Street. The Hot Chicken Festival program includes music, an amateur chef competition, and, of course, the largest selection of hot chicken imagined. During the quarantine times, the citywide celebration has more of a hot-chicken-consuming spirit with take-out or curbside orders at Hot Chicken restaurants across the Nashville area. Due to the busyness of the restaurants on the day of the celebration, we recommend ordering ahead of time as the lines tend to be long.
Find hotels and airbnbs near Nashville Hot Chicken (Map)