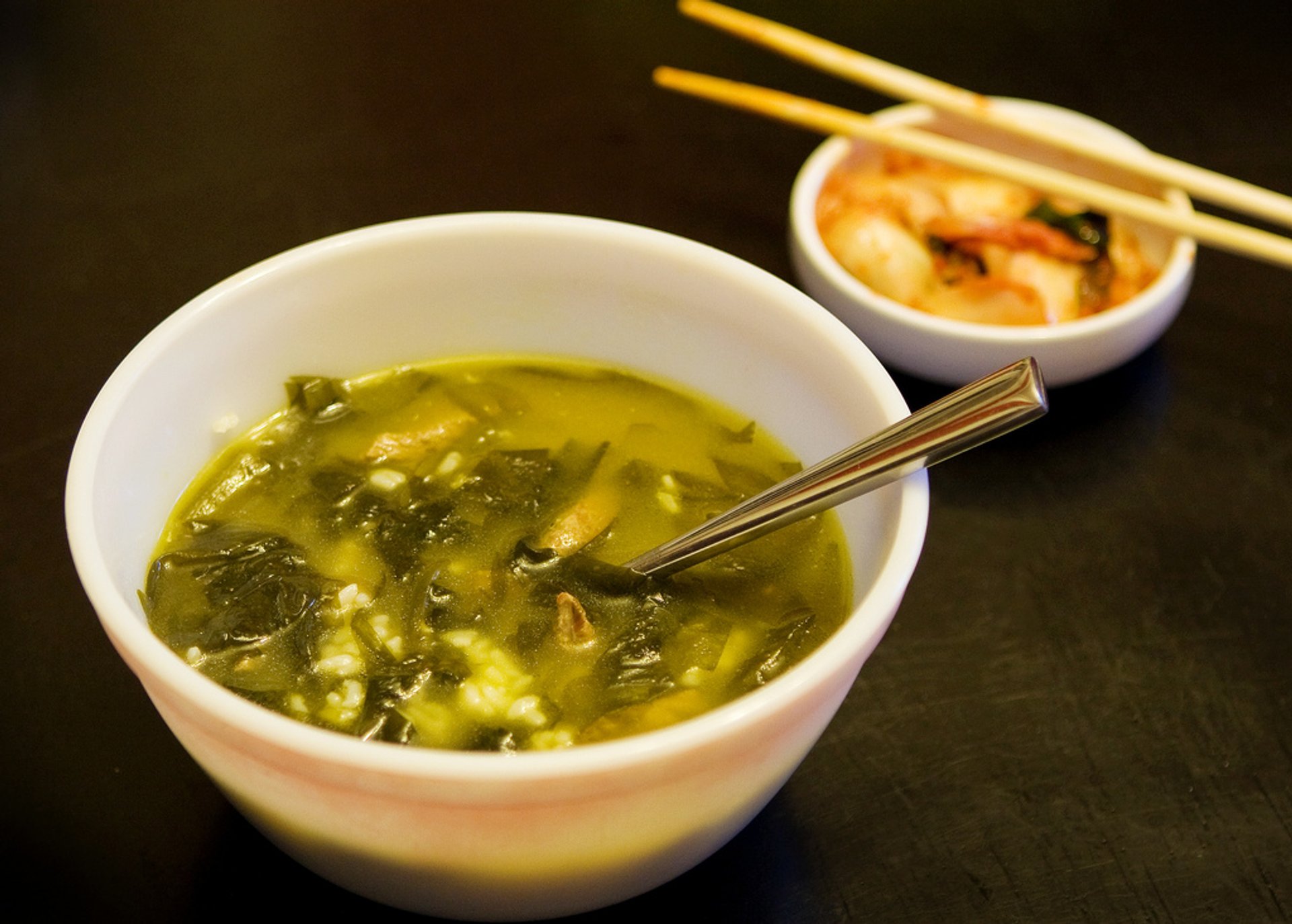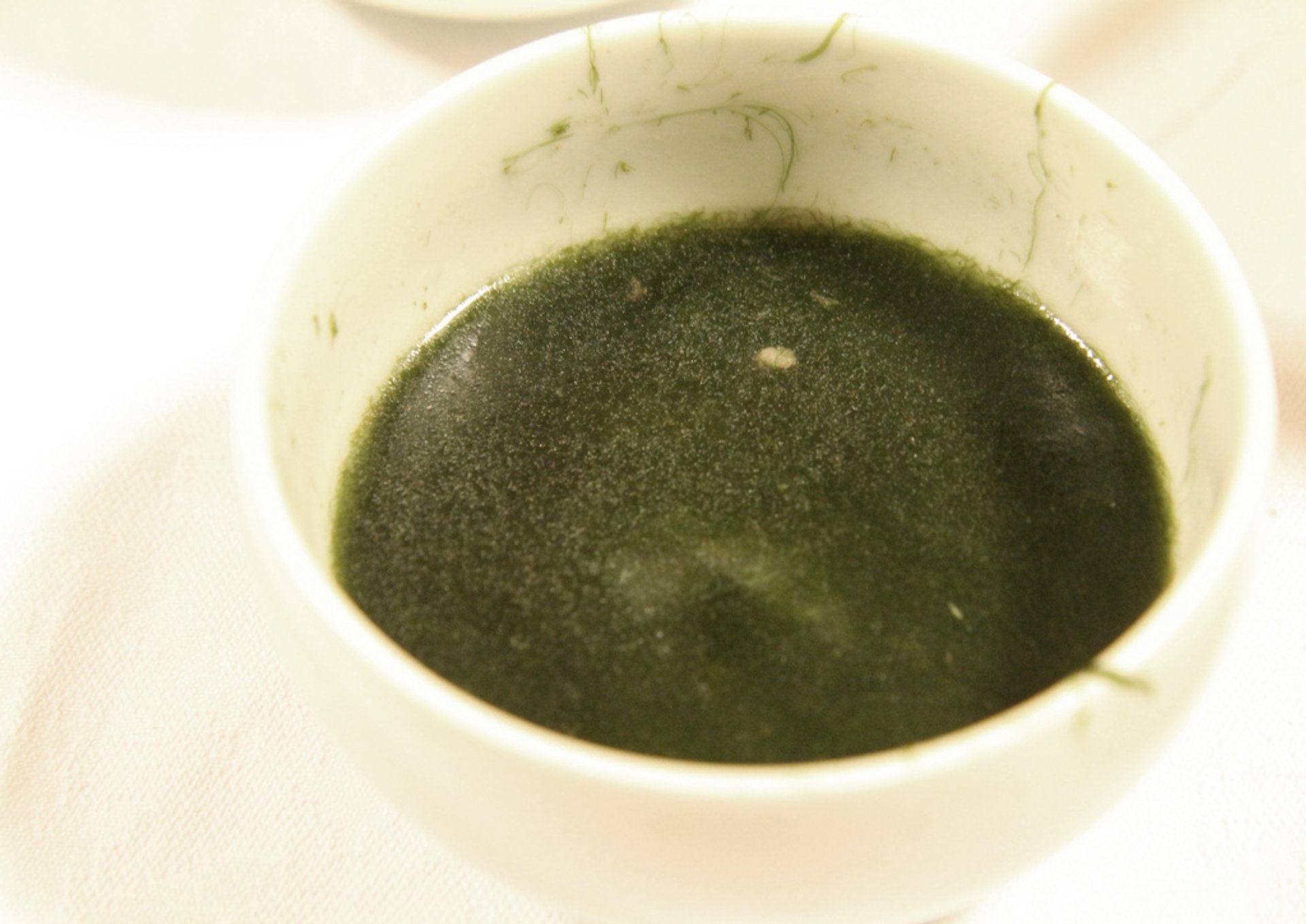 Koreans believe that highly nutritious seaweed soup, or "myeogguk" as locals call it, purifies blood, prevents cancer and aging, regulates metabolism and has many other health benefits. Thus local women usually feed on it before giving birth, and afterwards.
Symbolically it is also served for Birthdays. In this special way Koreans express their respect to their mothers, who try hard to give them life, and then also raise them.
The custom is believed to have originated from the Goryeo Dynasty. According to some historical documents, those people observed that whales used to eat seaweed after giving birth, and decided to introduce that smart habit into their own culture.
The recipes for this soup may vary depending on the region. For example, it is usually cooked with beef, but in southern parts of Korea, it's more likely to contain various seafood including oyster, sea urchin, clam, abalone, and rock fish. If you don't like red meat, you can also have chicken.
So if you are ever invited to a Korean Birthday party, get ready to try this legendary soup.