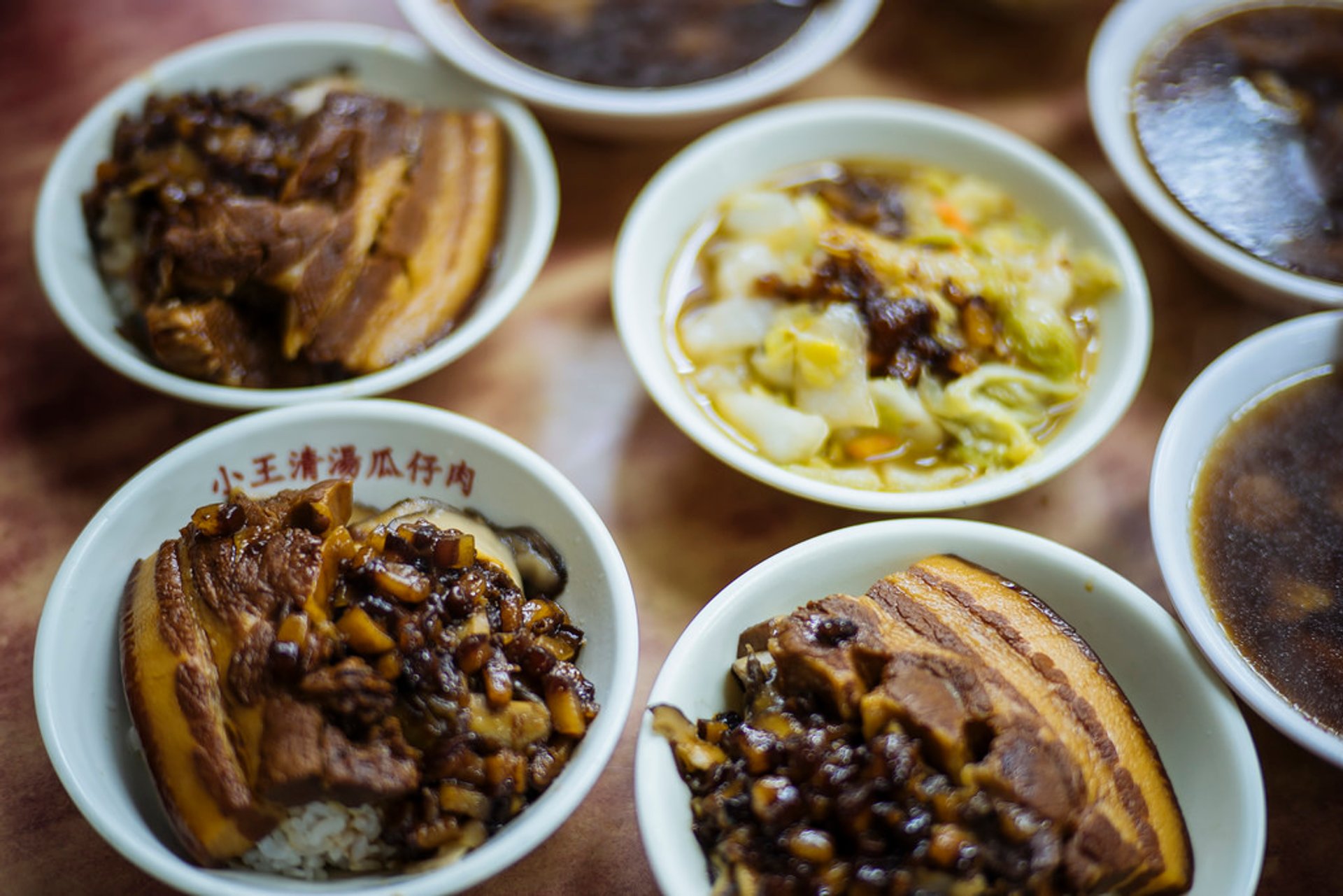 Taiwanese people believe that food can be a remedy for the body. Some fruits, veggies, and dishes are even prescribed by doctors. Thus, every dish you taste in Taiwan is not just tasty, but also nutritious and healthy.
In winter time, some hot Taiwanese soups and stews are served everywhere to bring warmth. The most popular ones are chicken soup with sesame oil—this dish is made with generous amounts of sesame oil, ginger slices, and rice wine. It's believed to stimulate blood circulation, boost the immune system, and speed up metabolism.
Pork rib soup with Chinese herbs. The pork meat in this winter soup is so tender it falls right off the bone. It's usually simmered in a medicinal herb-based broth for at least six hours. Chinese herbal specialists often recommend it to those who have chronic cold hands and feet.
Ginger duck soup is so popular in Taiwan that the restaurants serving it only need to stay open for three short winter months.