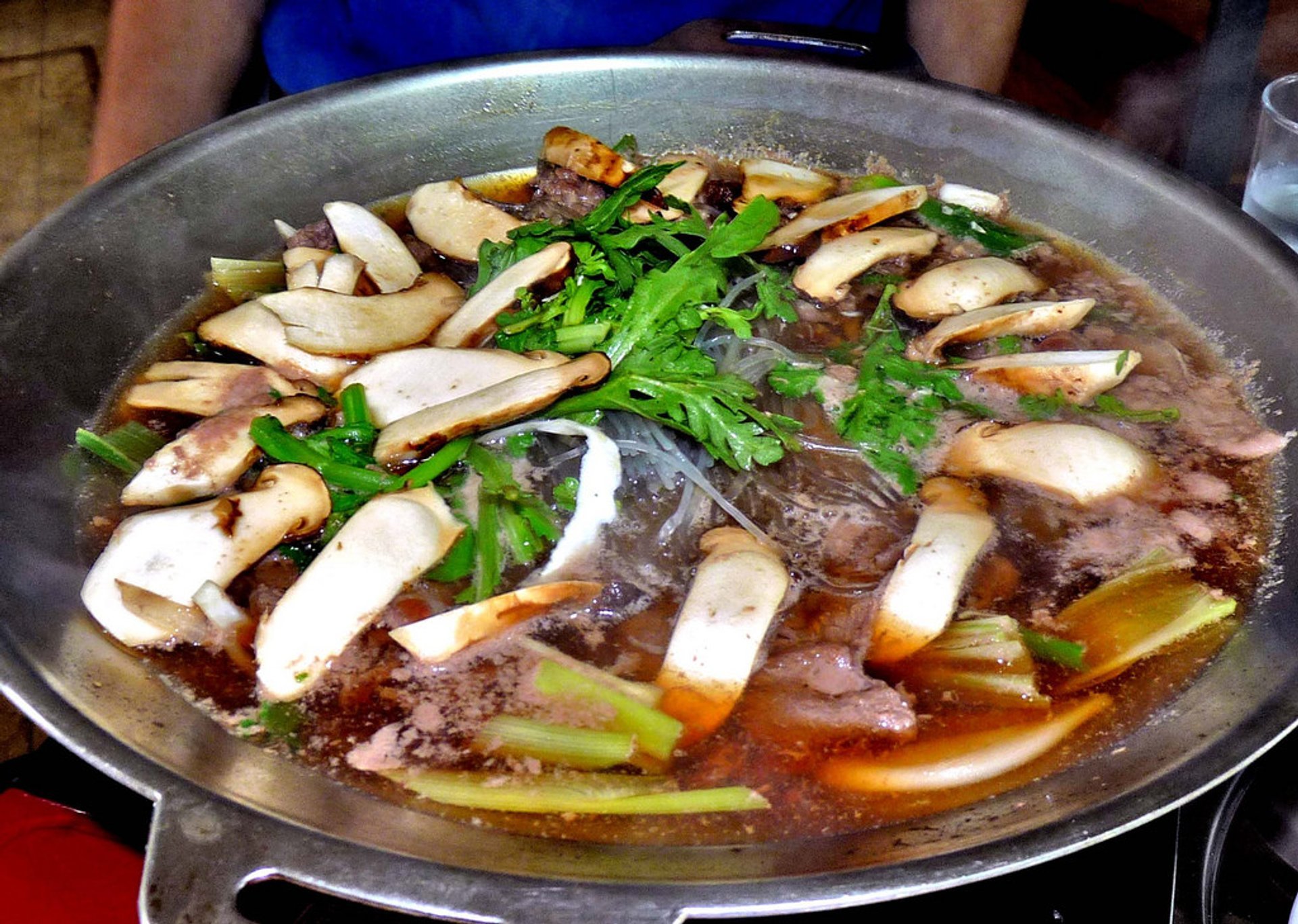 Delicious and healthy pine mushrooms ('songi' in Korean) grow in South Korea only in pine forests, and only in autumn. Besides great taste, these mushrooms are said to work against cancer. That explains why they are so expensive.
The good news is you can set off to the forest, and collect a bunch of healing mushrooms on your own. Just be careful not to confuse them with some fly mushrooms or other poisonous species. The fact that pine mushrooms grow on pine trees simplifies the task. But still, it seems much easier and safer to buy some from locals.
Pine mushrooms are usually sliced and grilled, but also cooked with meat which is believed to intensify their healing power.