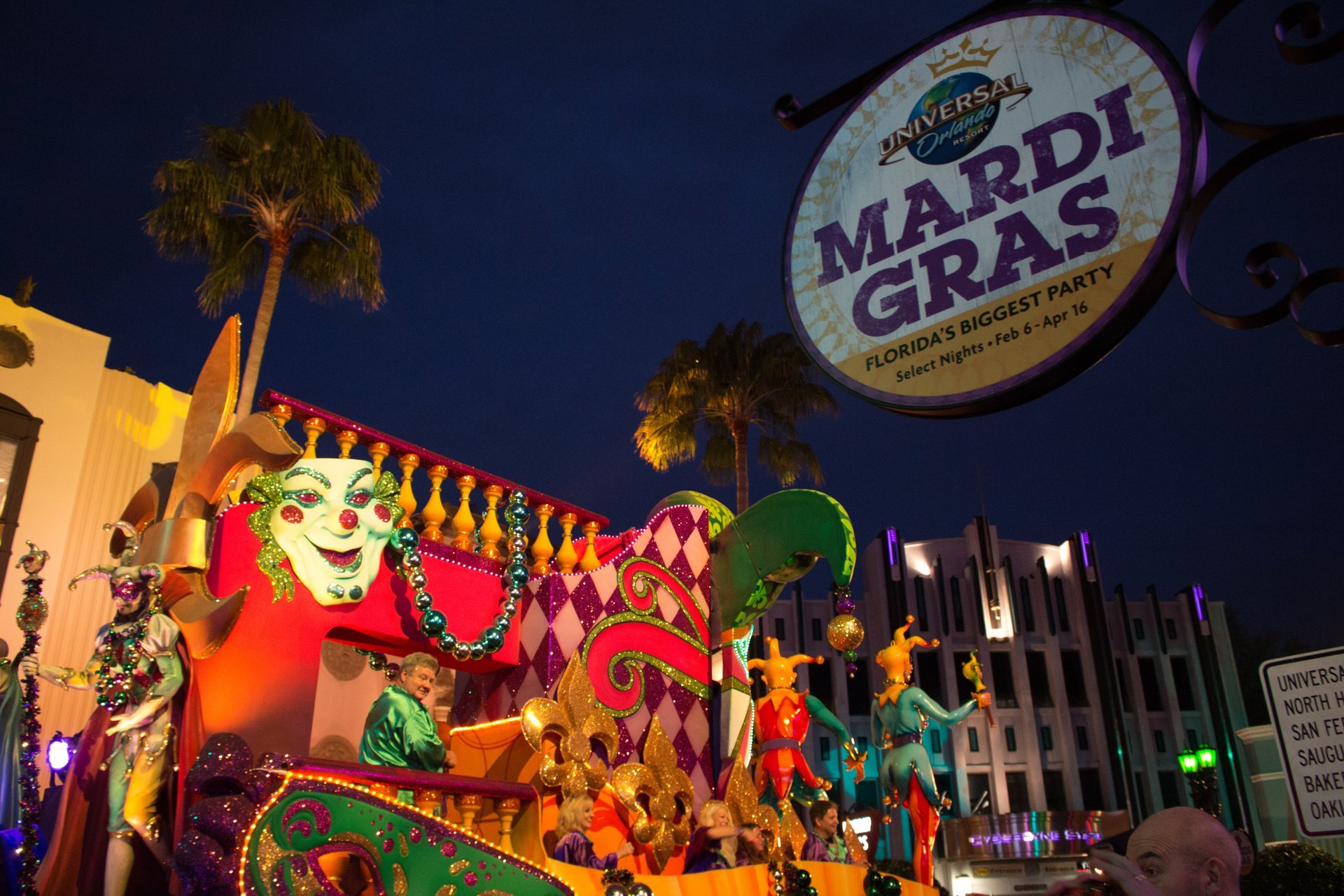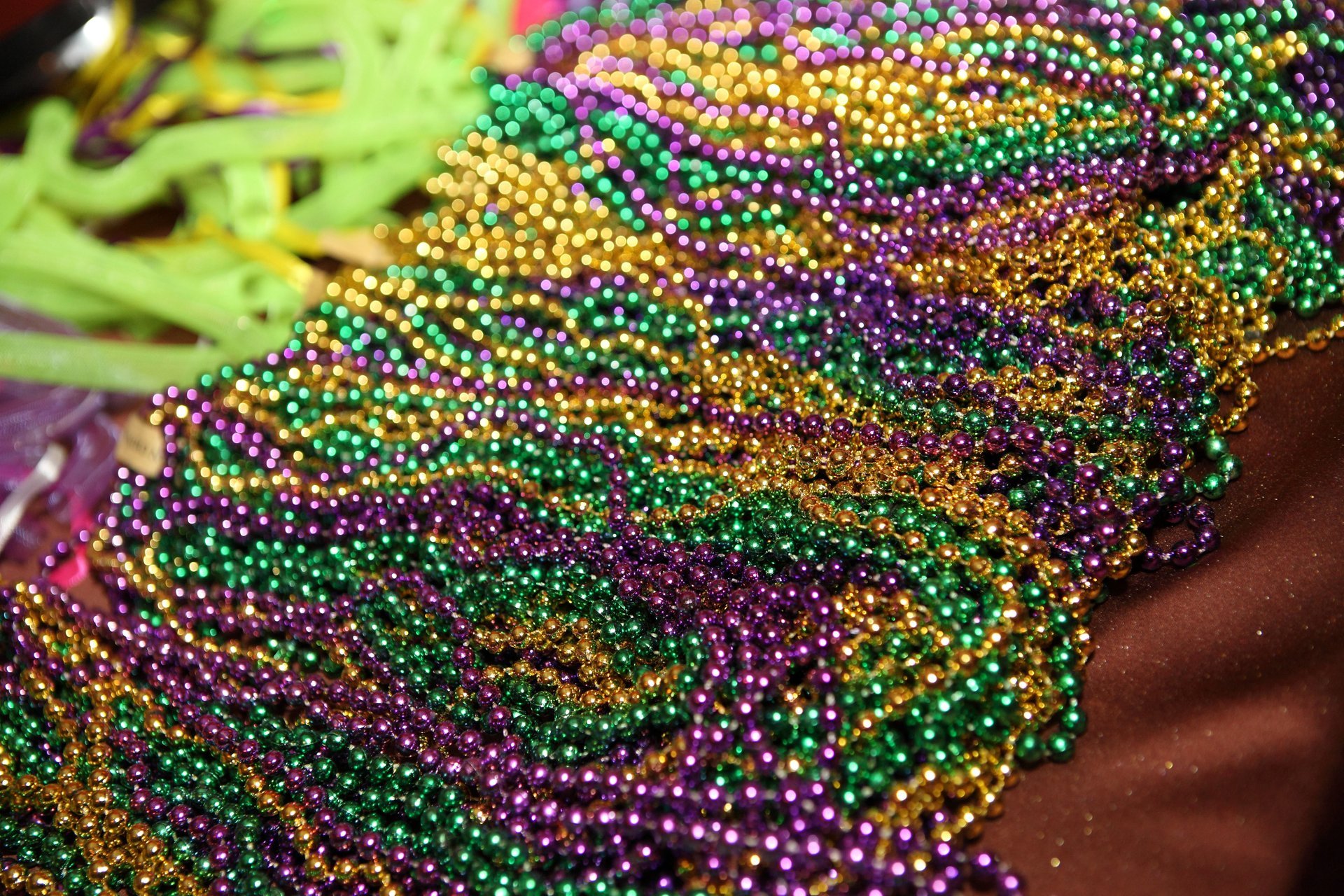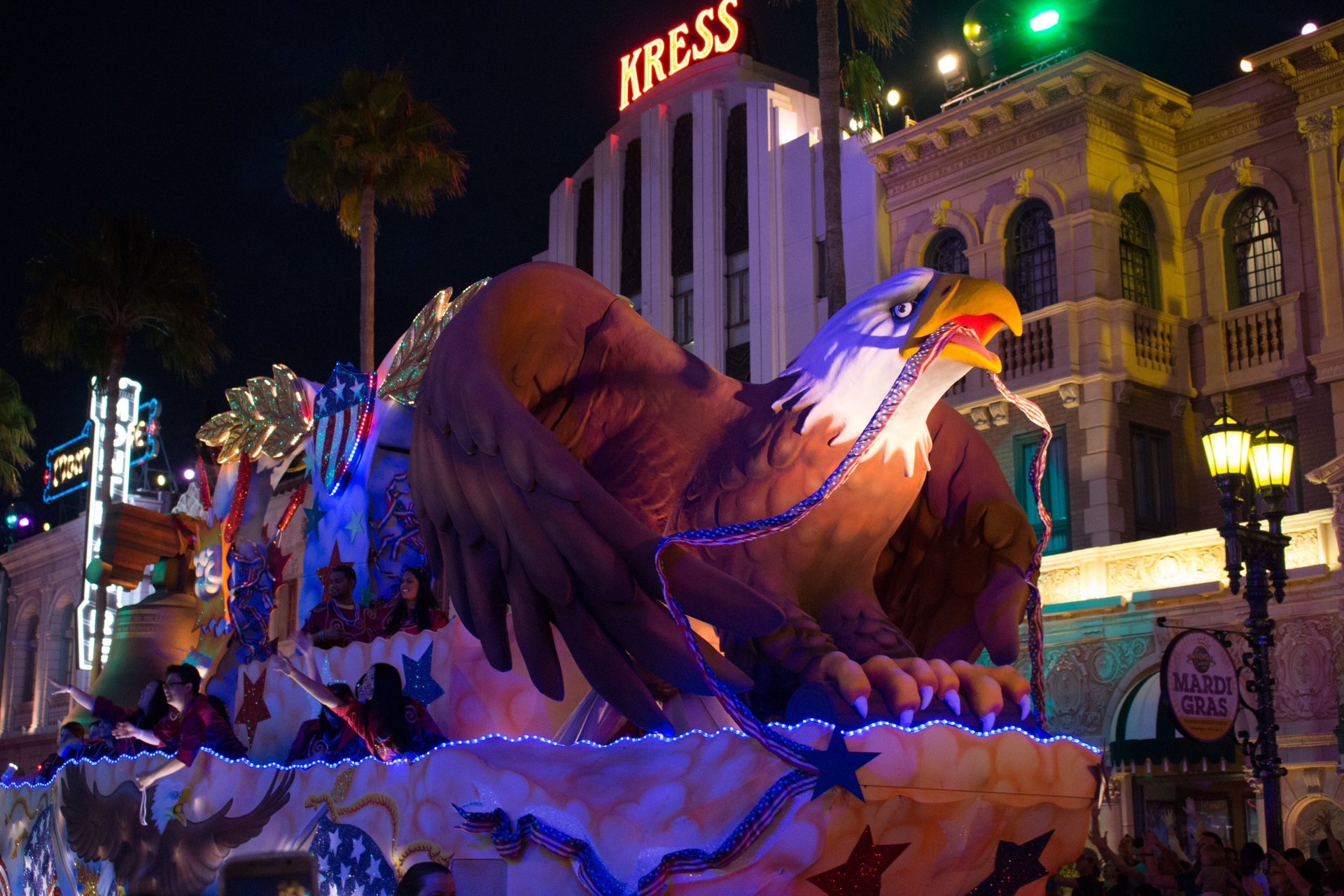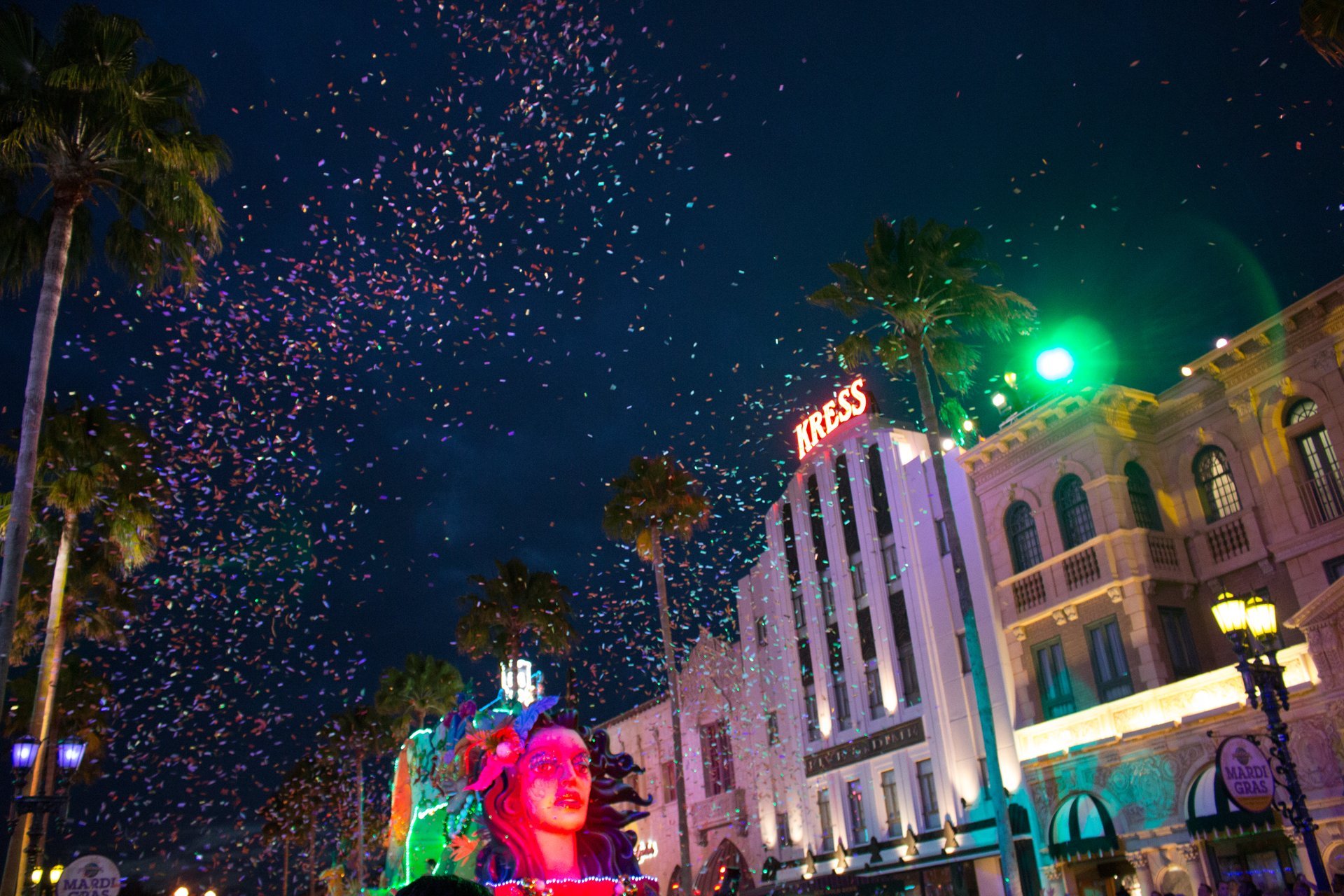 Those looking for a kid-friendly contemporary celebration of Mardi Gras can head to Universal Studios in Orlando, Florida. During two months, the resort hosts the biggest party in Orlando. It features the traditional Mardi Gras parade every night with dozens of amazing floats and talented performers. Catch those beads and doubloons! Try mouth-watering traditional Cajun food and attend a live music concert that happens every week!
The parade is very family-friendly and even has a designated kid viewing area. Enjoy the sight of stilt walkers, dancers and street performers from a safe spot!
Every year the parade at Universal Studios Florida has a different theme. The 2020 theme is "Treasures of the Deep." Floats were inspired by a Treasure Map, the Sunken City of Atlantis, Creatures of the Deep and Lost Ship Lagoon.
Mardi Gras weekly concerts feature some of the biggest names in pop music as well as authentic New Orleans bands. Lineups include stars like The Roots, Marshmello, Karol G, Bell Biv DeVoe, Kool & the Gang, TLC, Speedwagon, Dustin Lynch, Diana Ross, and Chris Young. On concert nights, Universal Studios Florida's Battery Park also offers food such as delicious crawfish boil, Andouille sausage jambalaya as well as exclusive parade views. The Mardi Gras Feast & Floats Dessert Party is also available on certain nights.
Find hotels and airbnbs near Universal Orlando Mardi Gras (Map)