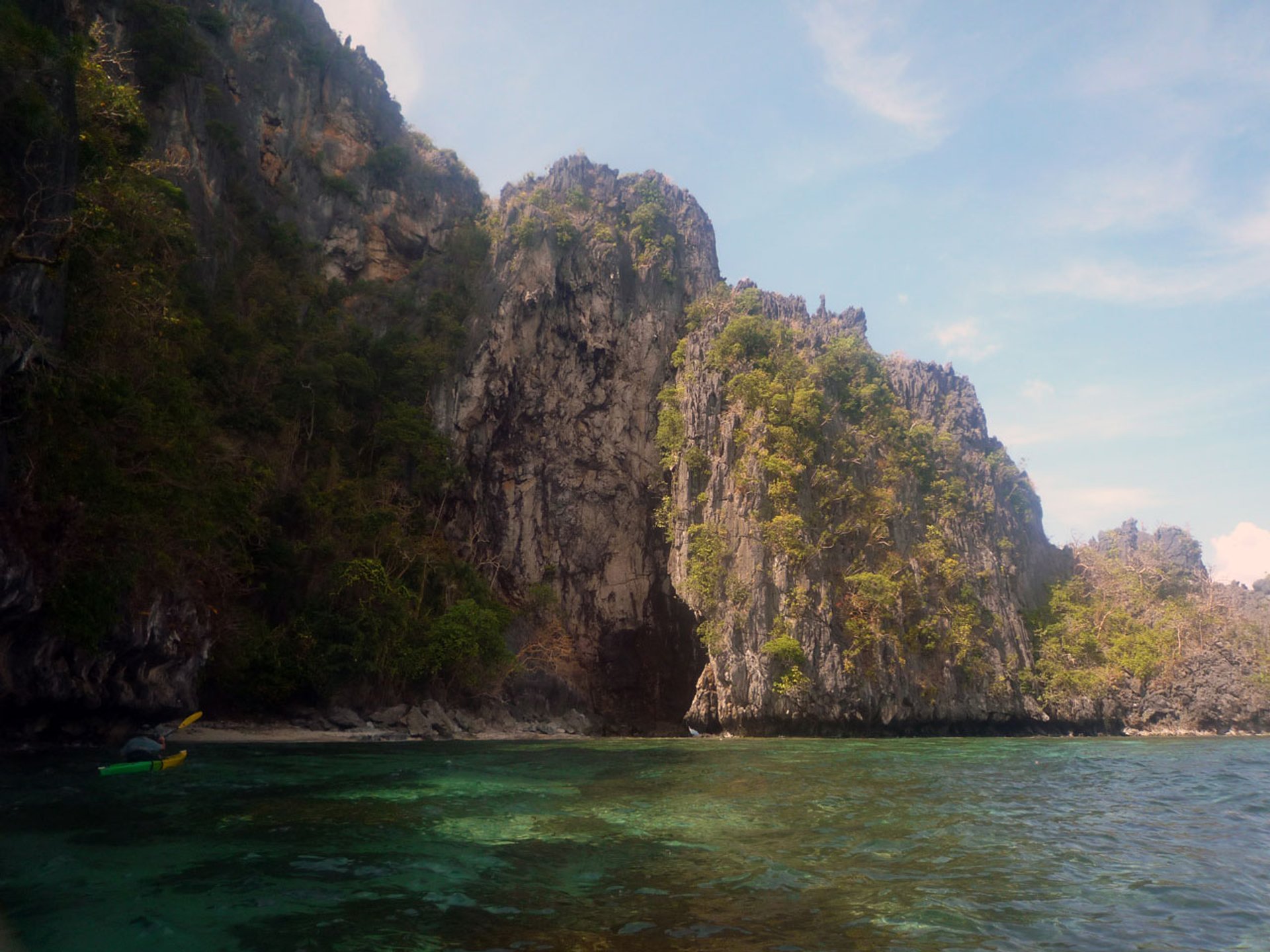 This is a perfect chance for you to take a look at the ancient history of the Philippines. Ille or Isle Cave is one of the most attractive archaeological sites of the country, as this place was home for the first people of El Nido. It's located at New Ibajay, 45 minutes from the town center. Nowadays, this cave is popular among tourists because of its archaeological value. Scientists have found pottery, human and animal remains and other artifacts dating back 12,000 years. As the roads leading to the cave are not paved it's recommended to visit the site outside of June-November wet season.
Even though you can use motorbikes, a significant part of the trip should be done by foot. There are several rules to follow. First of all, you have to register at the house located in the field. Also, you must have your own flashlight. Finally, hire a professional guide to join you. In addition to the Ille Cave itself, tourists like to climb the top of the rock formation, as the views are amazing there.
Another popular site to discover in El Nido is its pre-historic Cudugnon Cave famous for its marble cliffs, surrounding white sand beaches, lush mangrove forests, and enchanting lagoons. Mind that you will have to crawl through the narrow passage to get inside its main cavern.
Surreal Cathedral Cave is also to be explored. It has got its name thanks to its shape that resembles cathedral encircled with rocks. Getting inside is way more complex—you have to swim inside. But even if you are a good swimmer, it's still dangerous for the area is home to venomous sea snakes, so perhaps it's better to be viewed from a boat.
Also, if you're interested in diving, the underwater Paglugaban Cave would be the best option.
Generally, you can explore various caves of El Nido on tours offered by local travel operators. December to May is the recommended season for drier weather ensures better access.
Find hotels and airbnbs near El Nido Caves (Map)