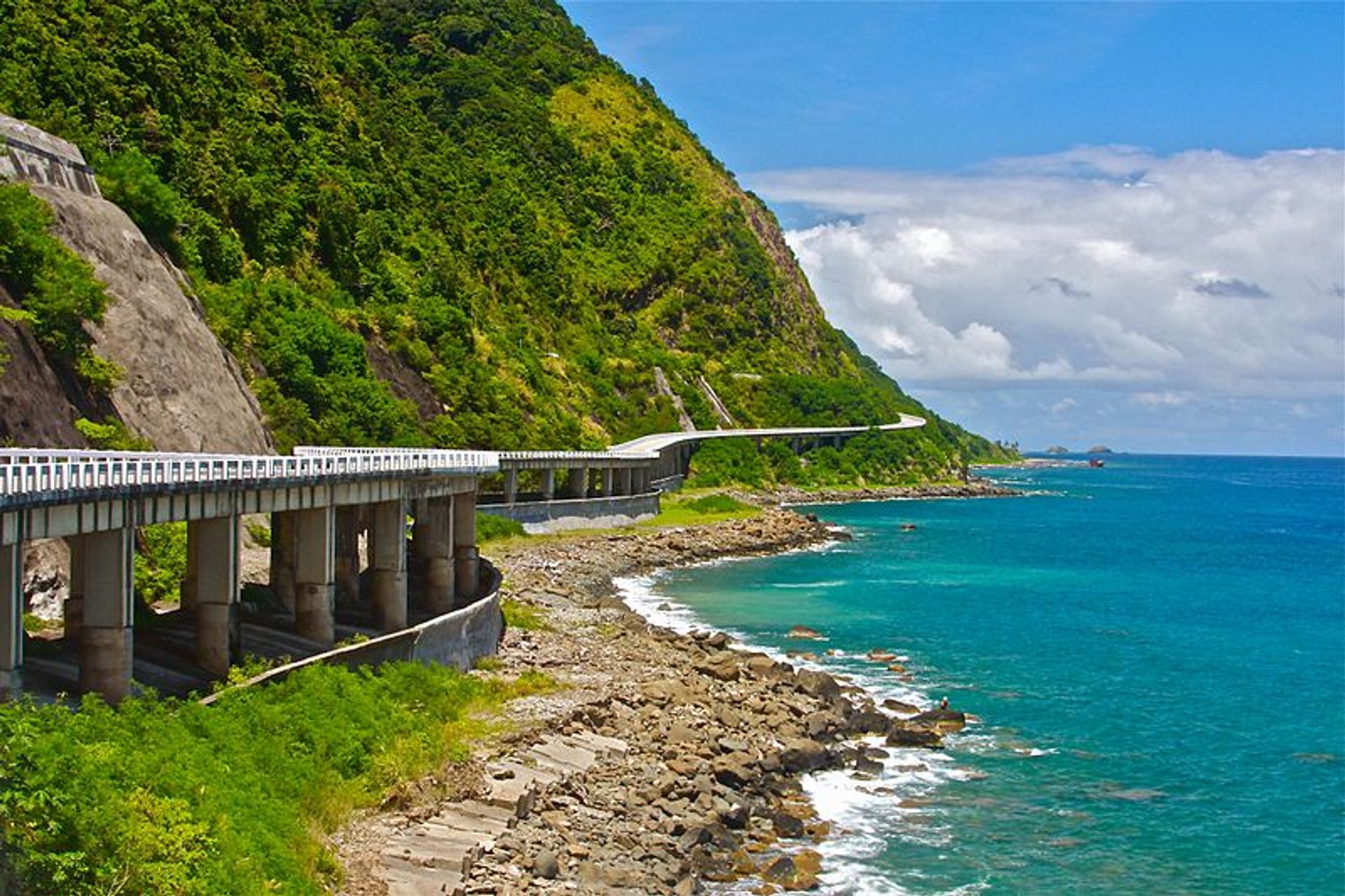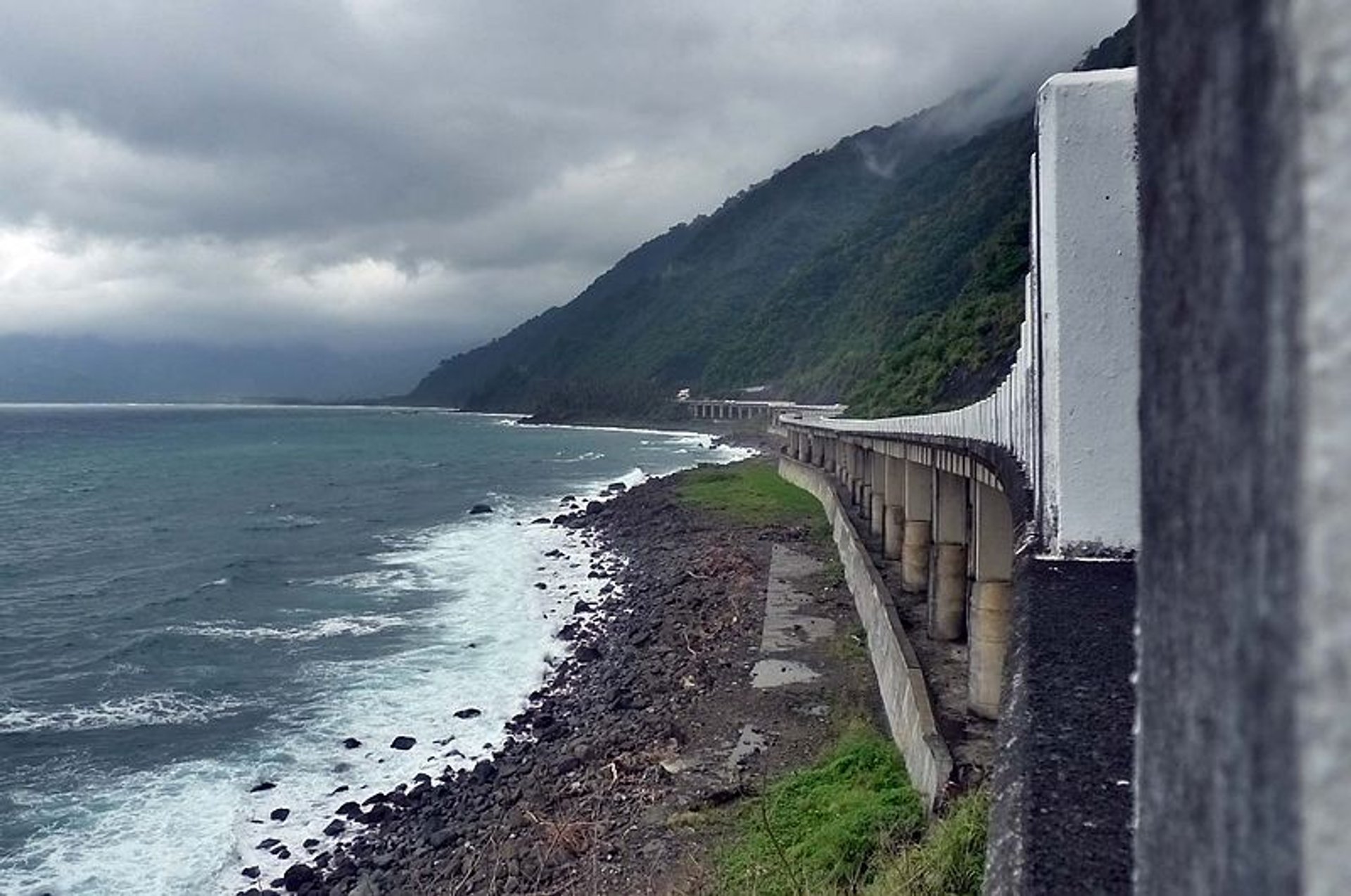 Patapat Viaduct is a fabulous bridge in a coastal resort town of Ilocos Norte, on the northern point of Luzon Island in the Philippines. Built some 31 m (102 ft) above seashore and stretching over 1.3 km (0.8 mi), this concrete coastal viaduct connects the Maharlika Highway from Ilocos Region to the neighboring province Cagayan Valley. Moreover, it snakes around the coastal mountains, the starting point of the Cordillera Mountain Range, and is considered to be one of the longest bridges in the Philippines.
The local authorities decided to build Patapat Bridge to prevent the landslides in the area, which caused vehicular accidents in the past. Finally, the viaduct was constructed by Hanil Development Co. Ltd. and opened to traffic in October 1986.
Known by a one-of-a-kind panorama, Patapat Viaduct is a popular tourist attraction nowadays. You can fully enjoy the picturesque view of Pasaleng Bay, along with a mini-hydro plant and the Mabugabog Falls. Pulling over at the side of the road is not forbidden so that you can take astonishing photos with the mountain and sea views.
The best time to drive Patapat Viaduct is dry season from December to May. On a clear day, you will adore the majestic views over Calayan and Fuga islands. During the rainy days, you'll be able to witness the beauty of water dropping on the rocky seashore.
Find hotels and airbnbs near Patapat Viaduct (Map)