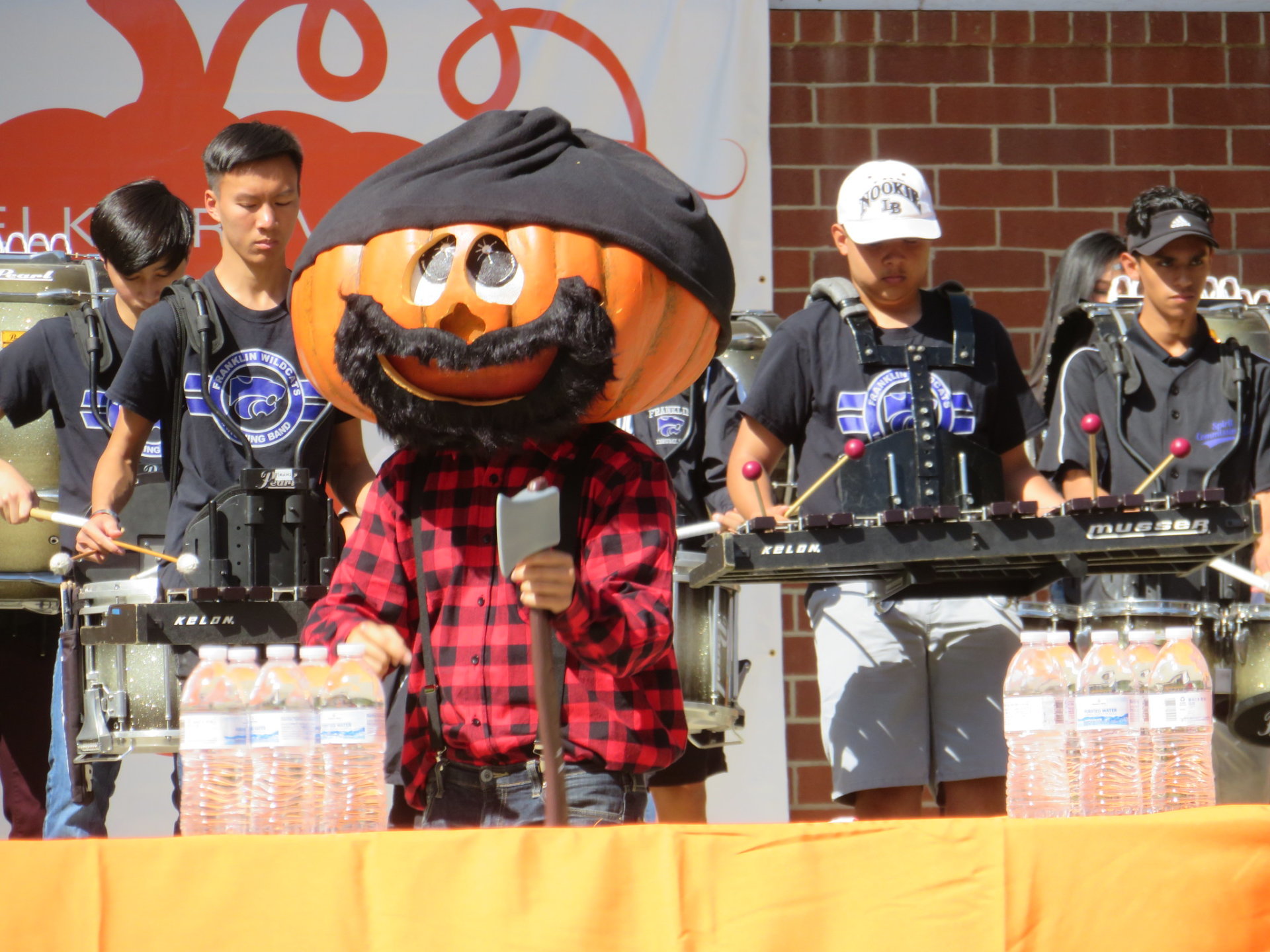 Elk Grove Giant Pumpkin Festival lives up to its name, as the gourds featured are enormous. Some might weigh a ton, and others are big enough to be carved into canoes, which are paddled across the lake. Elk Grove Regional Park in Elk Grove, California, plays host to the huge pumpkin extravaganza annually over a weekend in early October.
Some highlights at the Elk Grove GPF include a pumpkin patch, riveting contests like Weigh-Off or Pumpkin Regatta, food trucks packed with delicacies, and all things pumpkin. Beyond the harvest celebration, the festival is also about fun and amusement for all ages. So, the program also includes live music crossing three stages, arts and crafts vendors, carnival rides, and inflatables.
Elk Grove GPF claims to be California's premier pumpkin festival, summoning the best gourd growers and thousands of pumpkin buffs from across the entire state. Since 1994, the event has showcased the Giant Pumpkin & Produce Weigh-Off competition, where every farmer can strut their stuff and win a decent monetary prize for an orange behemoth.
The festivities are available from 10 am through 5 pm, with free admission. As for parking, you are required to pay $10 with cash only. More information and the latest updates come first on the event's official website or Facebook (see External Resources). Lastly, consider booking your stay nearby from the accommodations map, listing the area's rental options. Note that Elk Grove is set 16 miles (26 km) south of Downtown Sacramento.
Find hotels and airbnbs near Elk Grove Giant Pumpkin Festival (Map)