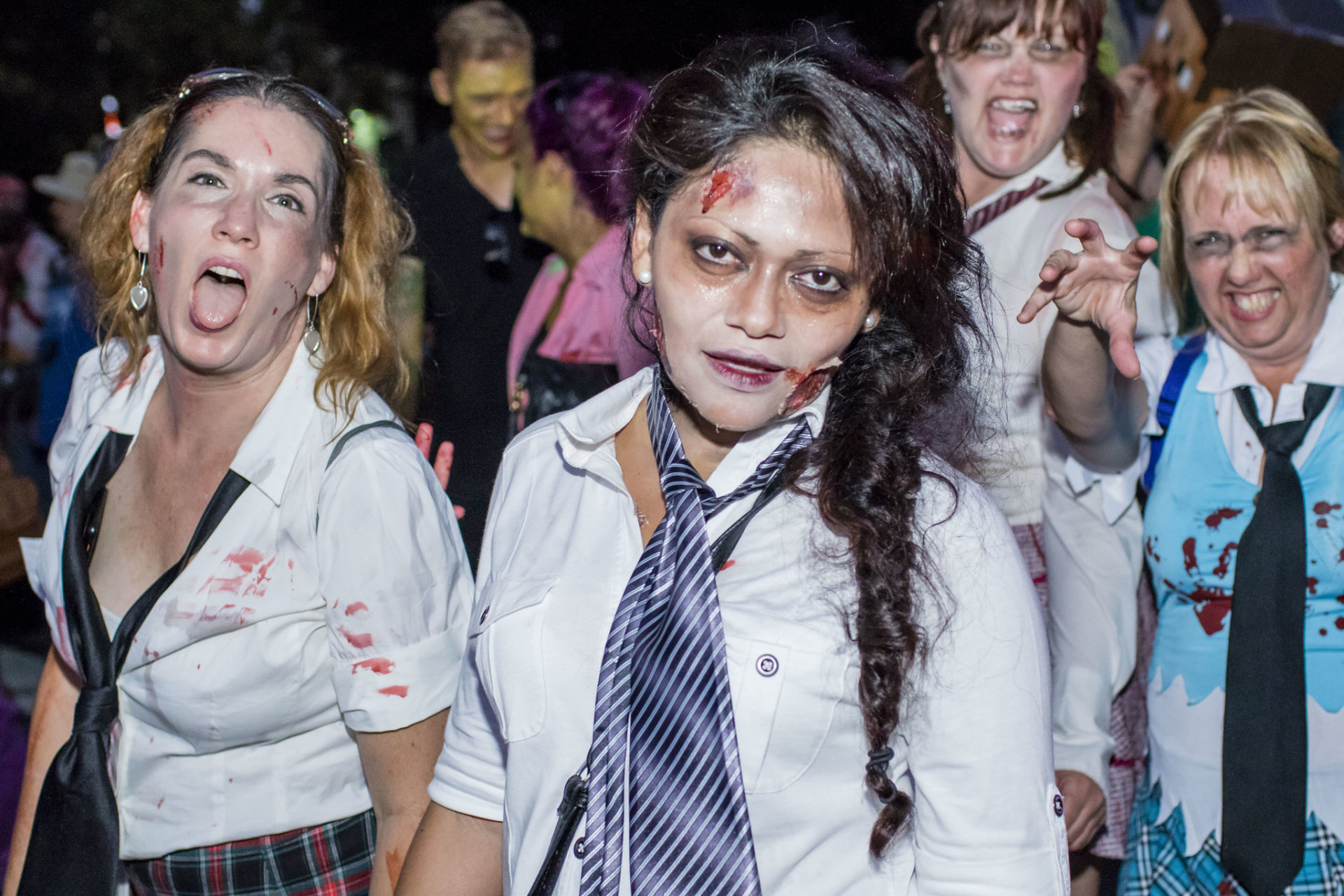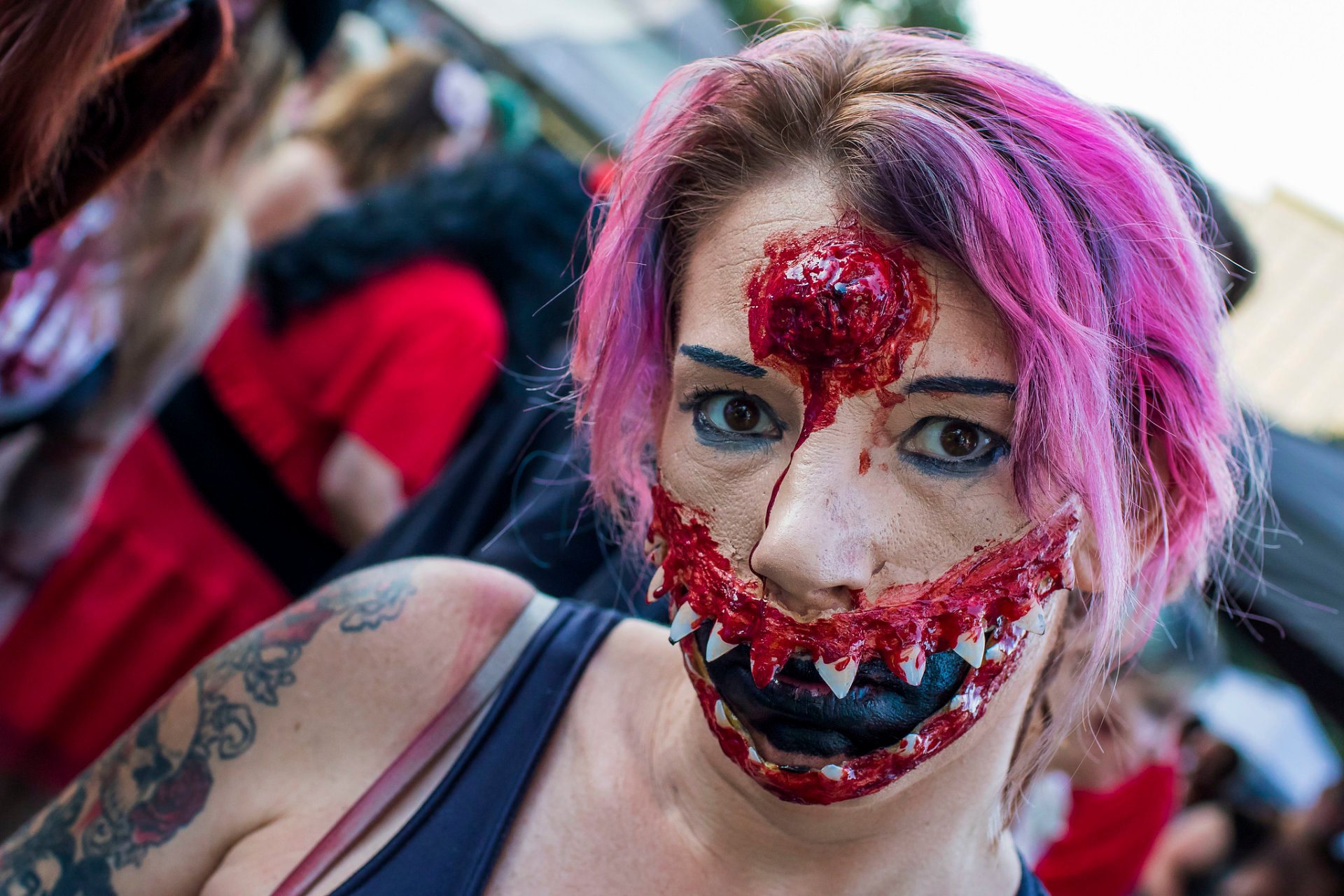 Zombie walk in Sacramento
The riverfront historic district of Old Sacramento, with its Gold Rush-era houses and narrow cobblestone streets, is a perfect backdrop for a Halloween vacation. Visit Sacramento History Museum to learn all about murderers, mayhem, and tragedies that date back to the 19th-century origins of the city, or head to Sacramento Historic City Cemetery for an atmospheric one-hour ghost tour. You can also take a stroll through Old Sacramento, organized by the Living History and the Historic Old Sacramento Foundation, to learn about the mysterious murder of Mary Shaw and the stories of the railroad robbers.
To get an immersive Halloween experience, head to Sacramento Ultimate Terror Scream Park, which usually opens around mid-October. The most famous haunted house in Sacramento offers two horrifying experiences as well as outrageous live entertainment.
Zombie Walk at Southside Park (not running in 2023)
Sacramento is also famous for its Zombie Walk and Carnival of the Dead, which usually takes place on a Saturday in September or October. This free and open event, which is held at Southside Park, includes a fantastic zombie parade and various entertainment. The Zombie Walk starts at 7 pm, followed by a live music concert at 8 pm.
Sacramento Zombie Walk & Halloween Faire (October 14, 2023)
Alternatively, you can check out another zombie walk held at Sunrise Mall, Citrus Heights, in mid-October. The city is situated in Sacramento County, namely 16 miles (26 km) northeast of California's capital. The Halloween Faire is scheduled from 4 to 9 pm, whereas the much anticipated zombie walk itself starts at 7 pm. Freaky costumes are welcome.
Find hotels and airbnbs near Halloween Events (Map)