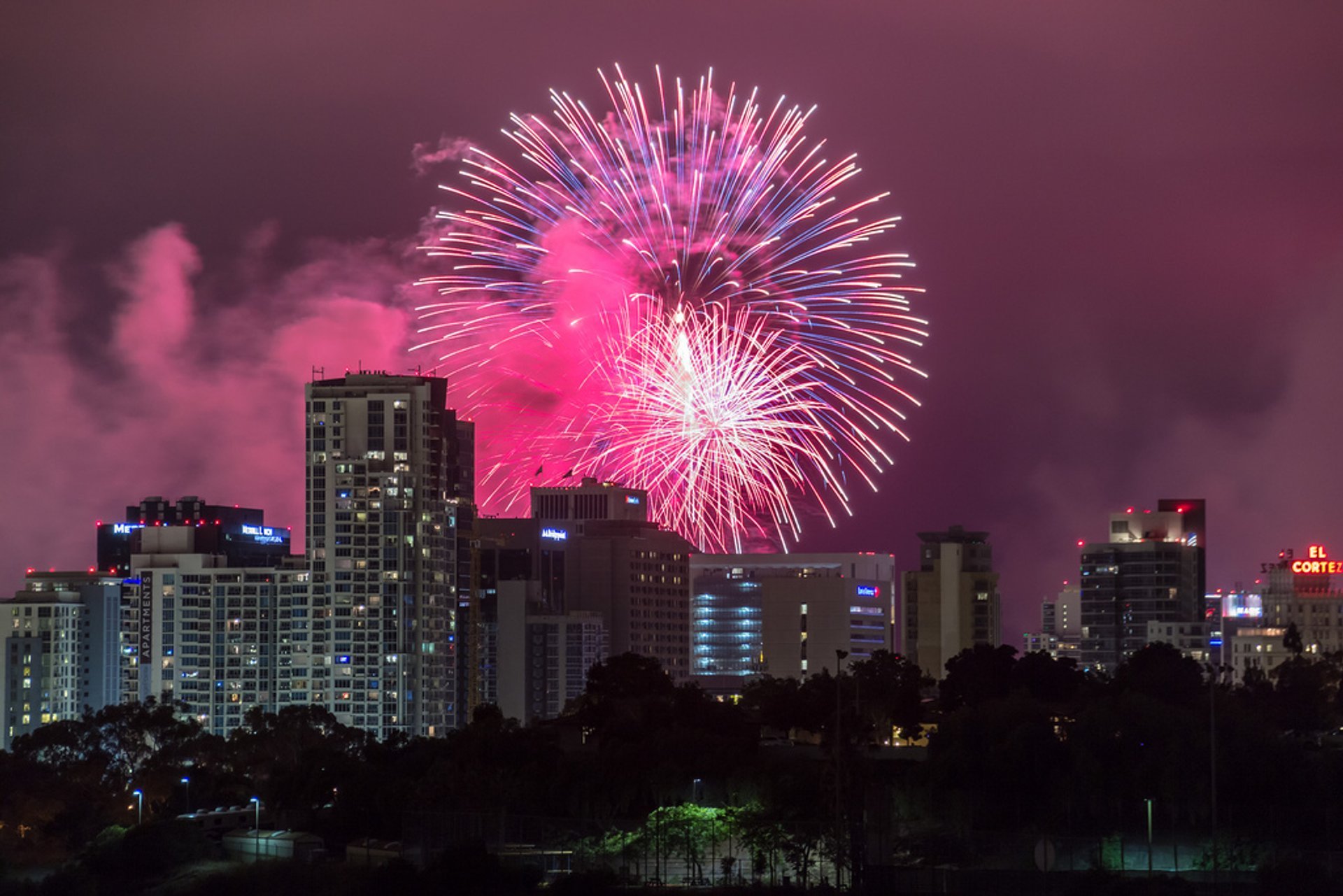 Can you think of a better 4th of July celebration than relaxing on a beautiful beach while watching a spectacular firework show? The most famous and the largest event in San Diego County - the Annual Big Bay Boom July 4 Fireworks show - can be watched at 9 pm in multiple locations along San Diego Bay. Fireworks are launched from four barges located in North San Diego Bay. The great viewing spots include Shelter Island, Harbor Island, the Embarcadero area and Coronado Landing. If you find a place along the bay, you will definitely enjoy it.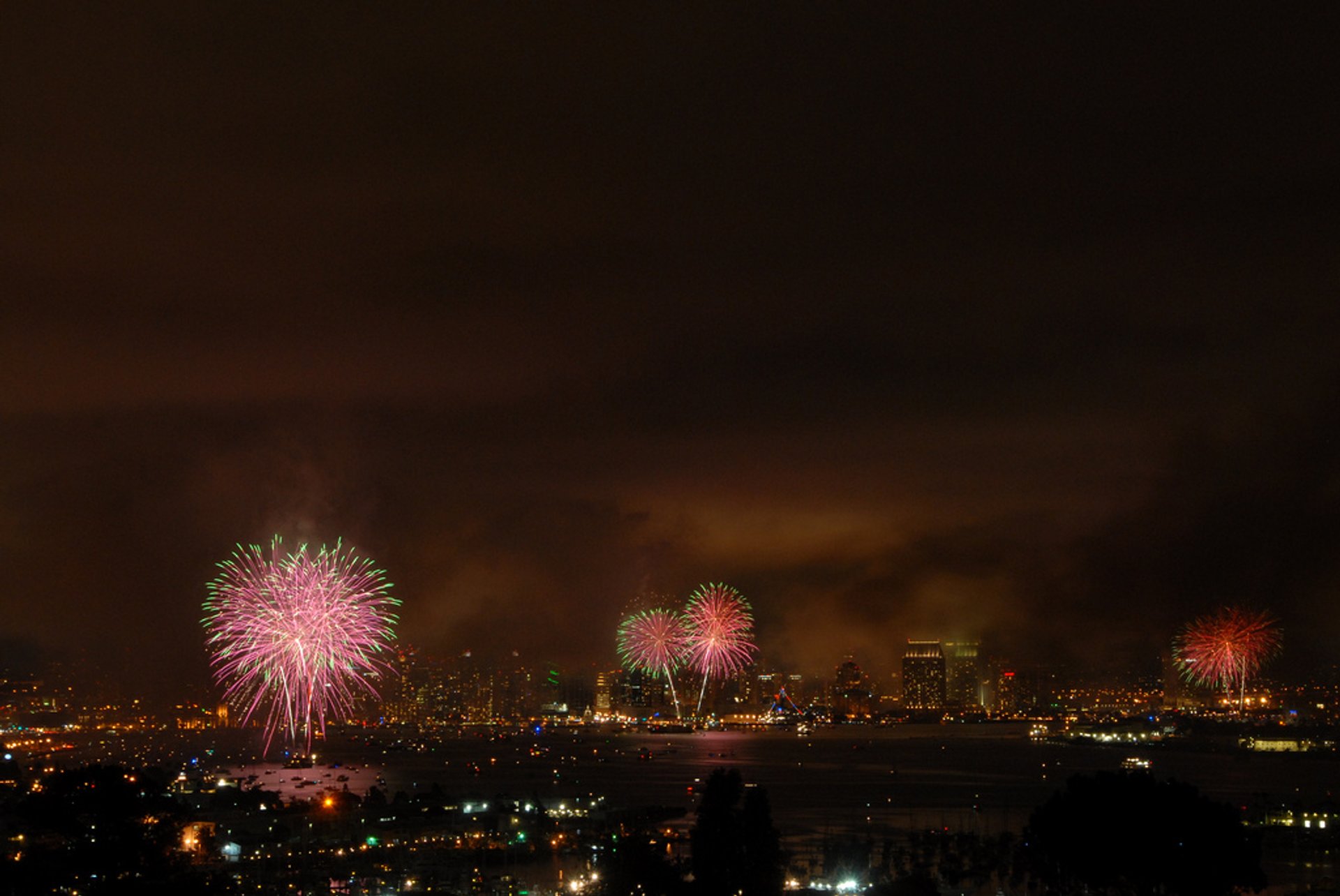 Also, plenty of Independence Day festivities are waiting for you in SeaWorld, San Diego. The celebration ends with a 15-minute display of fireworks set to a musical soundtrack, starting at 9:40 pm.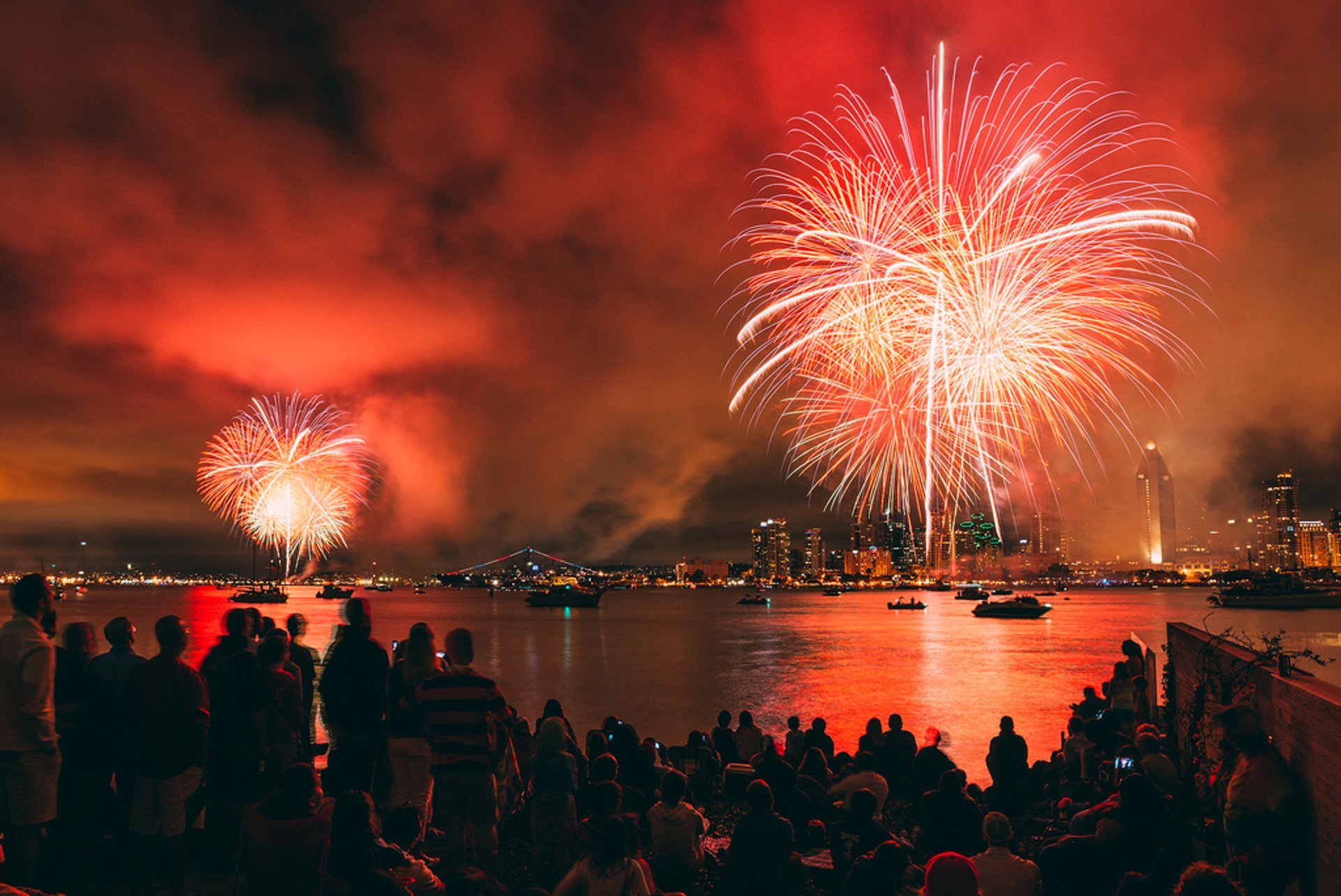 Ocean Beach is another great place to spend the day picnicking, sunbathing and swimming. The festivities at the beach end with fireworks. Be at the Ocean Beach Pier at the end of Newport Ave. at 9 pm not to miss one of the most spectacular light shows.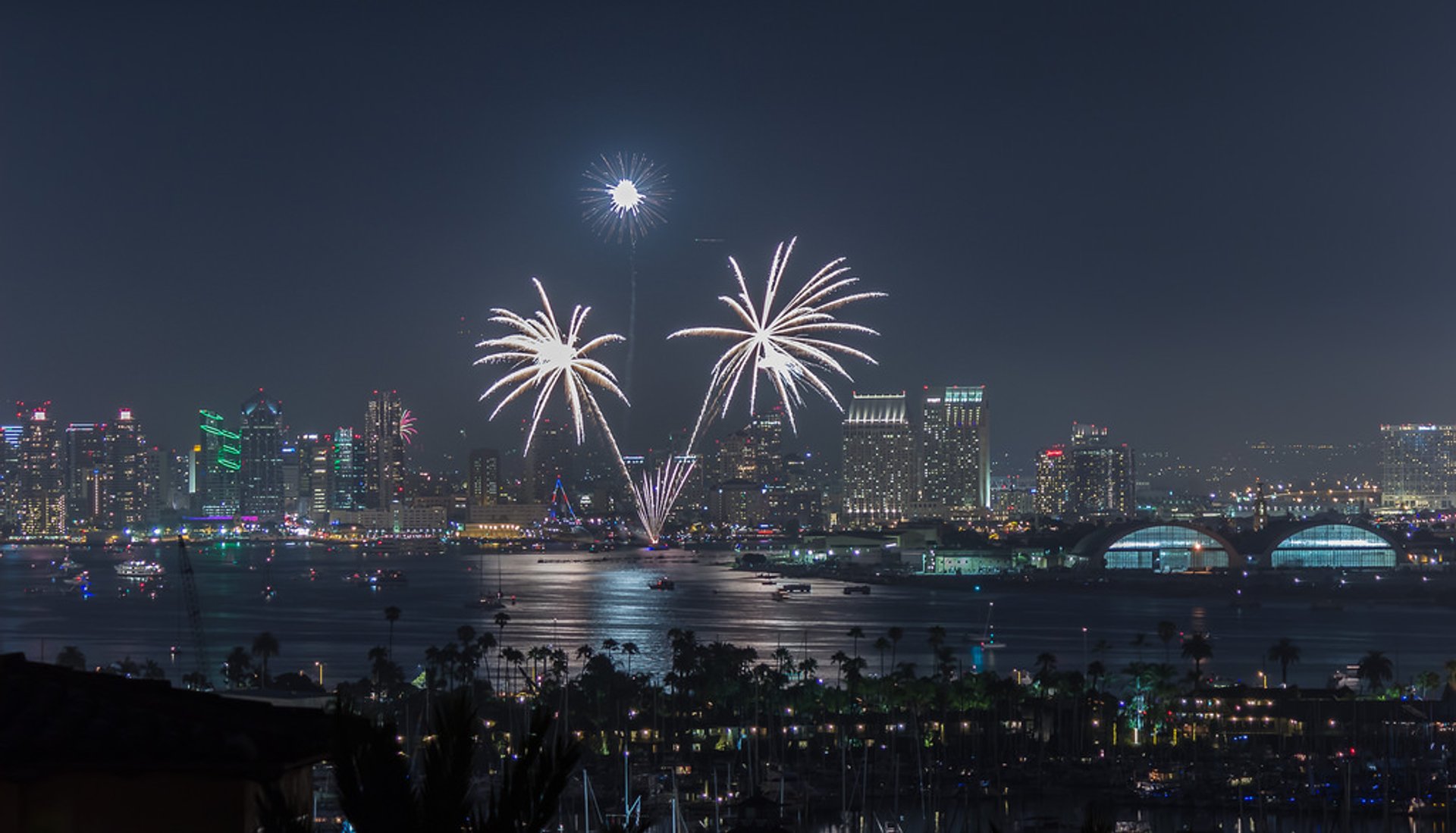 If you are up for a traditional 4th of July Parade, head to the Old Town State Historic Park at 11 am. In addition to patriotic decorations and a traditional procession, there will be many crafts and activities recreating an old-fashioned Independence Day celebration. Cherry pit spitting or the egg toss contests are available for the kids and adults.
Another Parade is held at Coronado. It goes down Orange Avenue at 10 am. The parade is followed by a concert in Spreckels Park and fireworks over Glorietta Bay. Coronado Tidelands Park also hosts an annual 12K and 5K run for the most active visitors.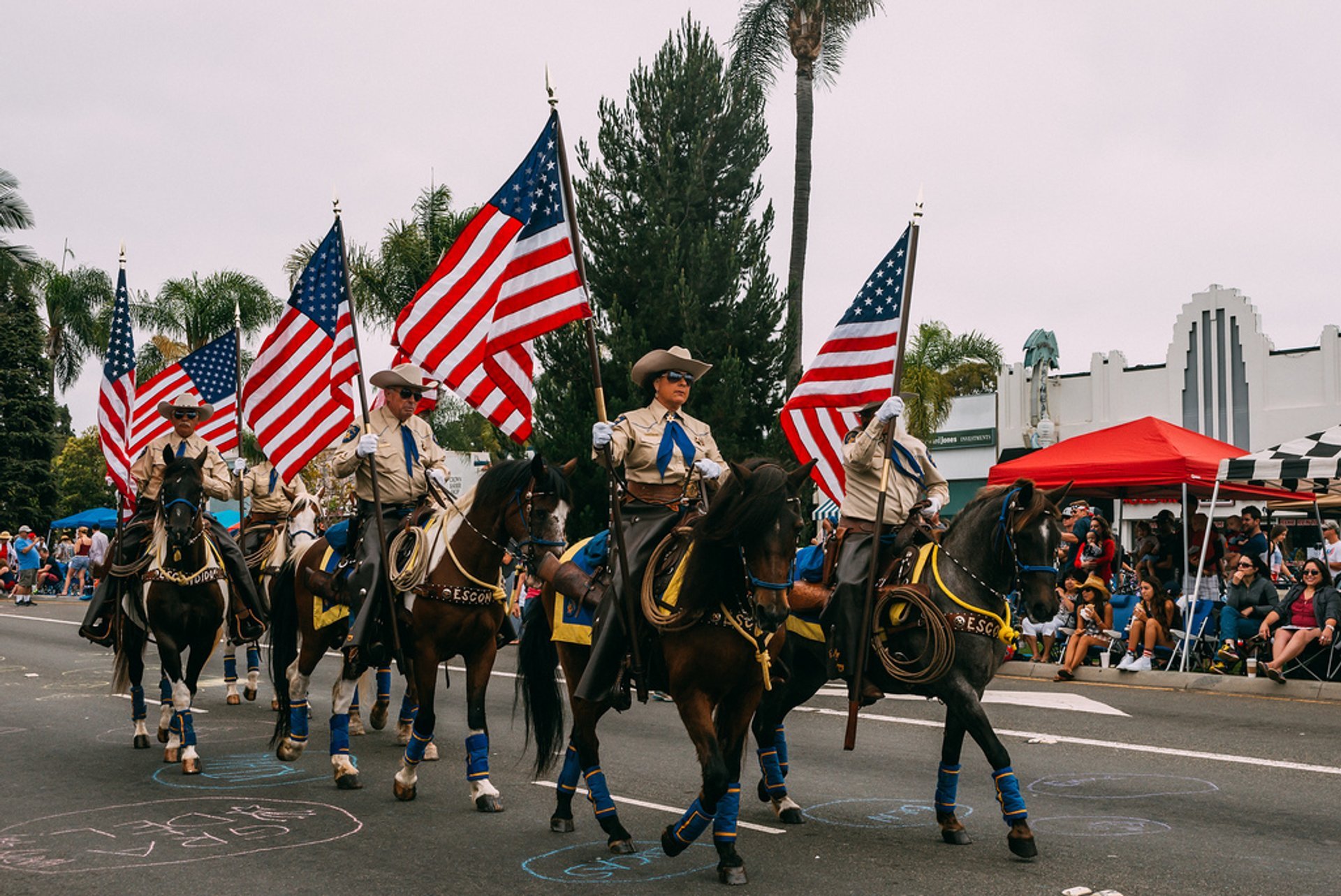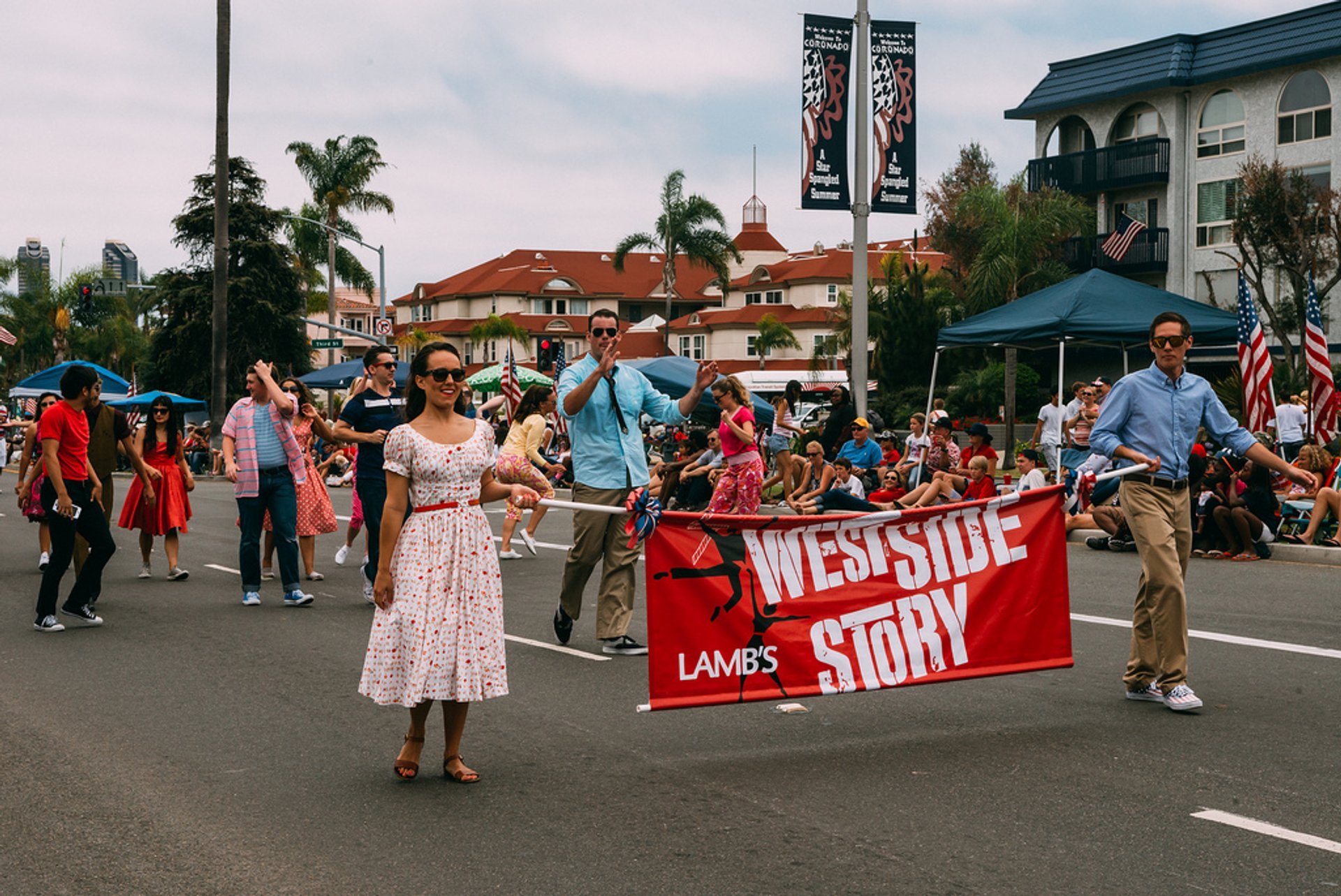 Find hotels and airbnbs near 4th of July Fireworks and Parade (Map)
4th of July Fireworks and Parade Featured in