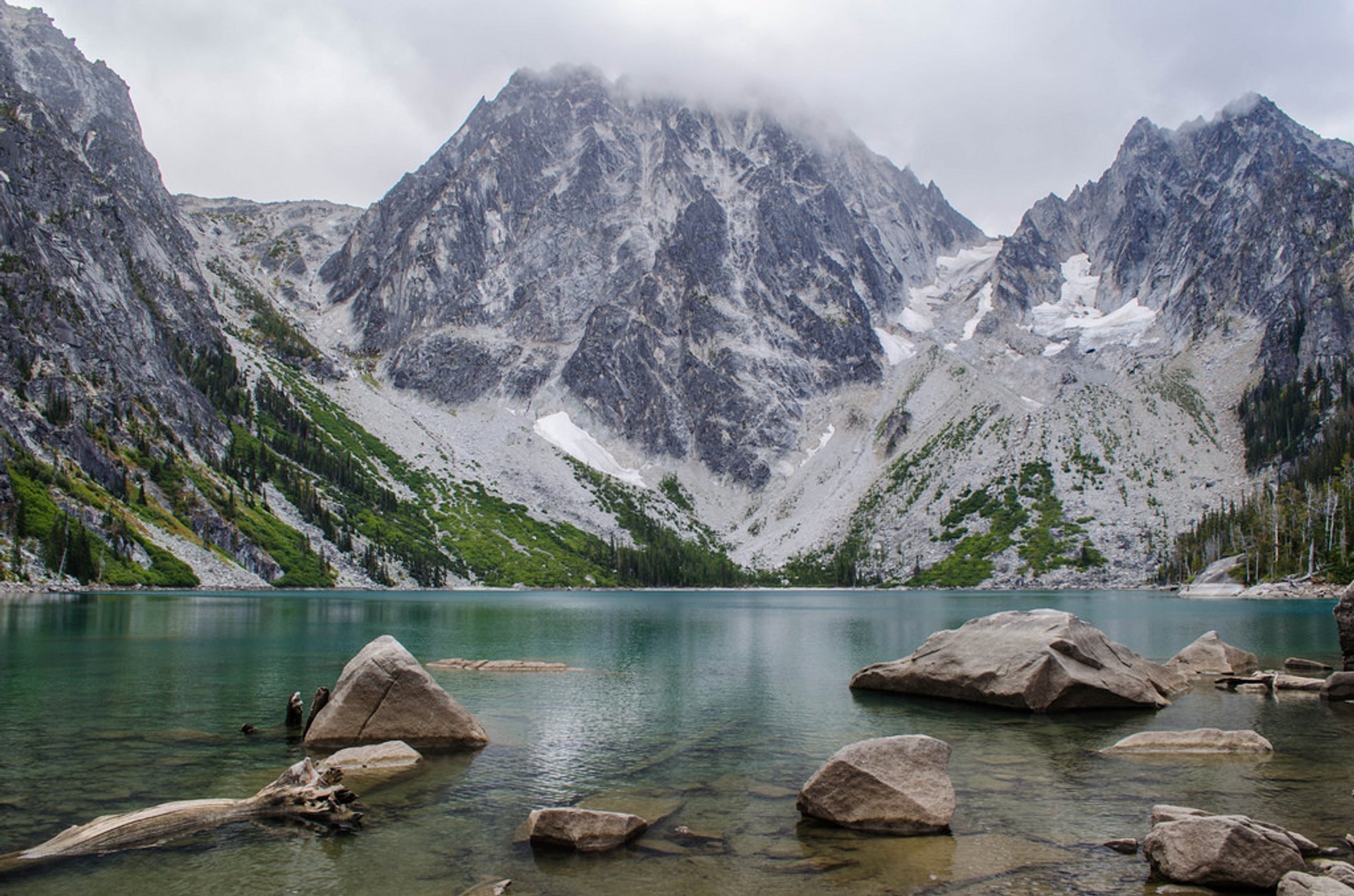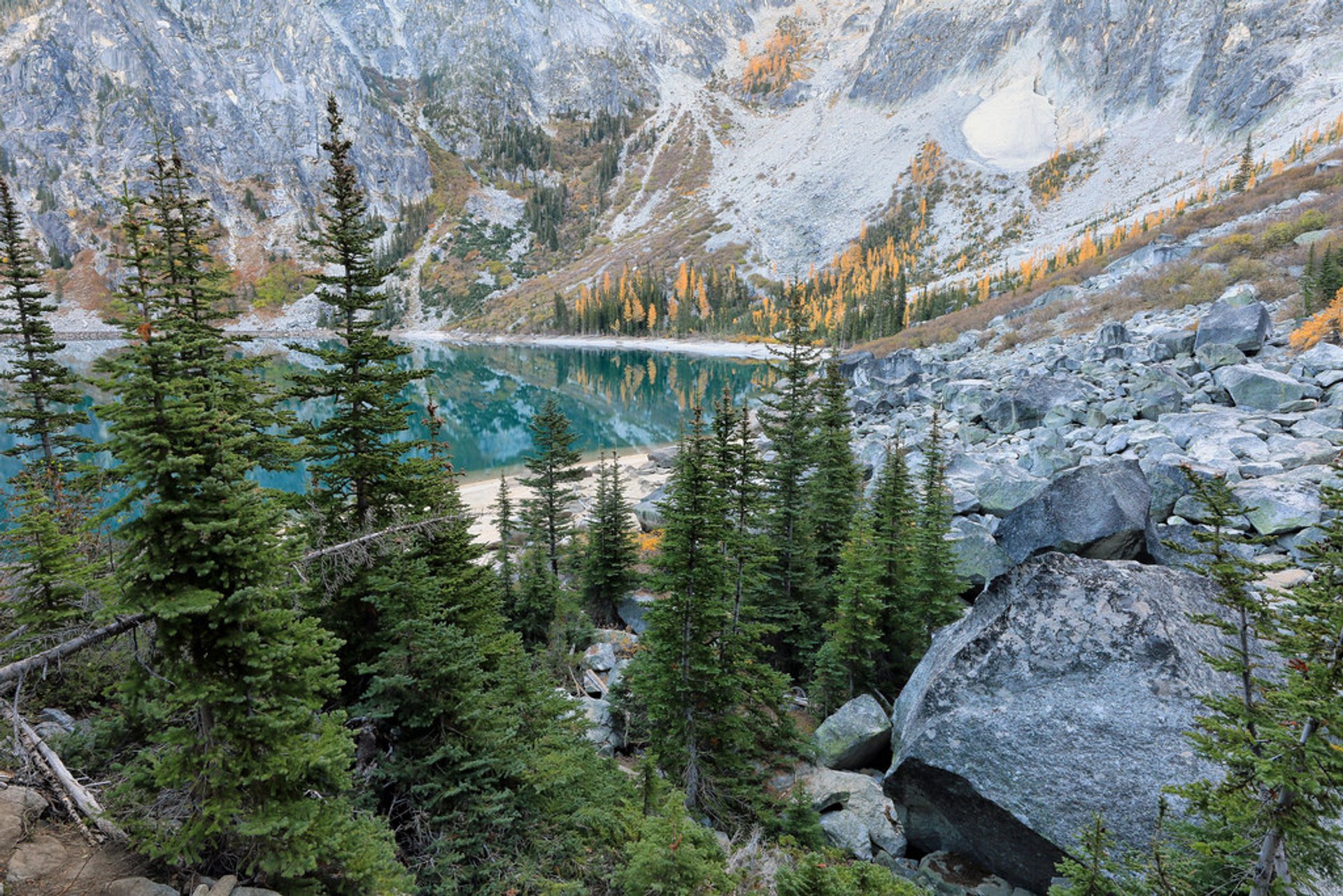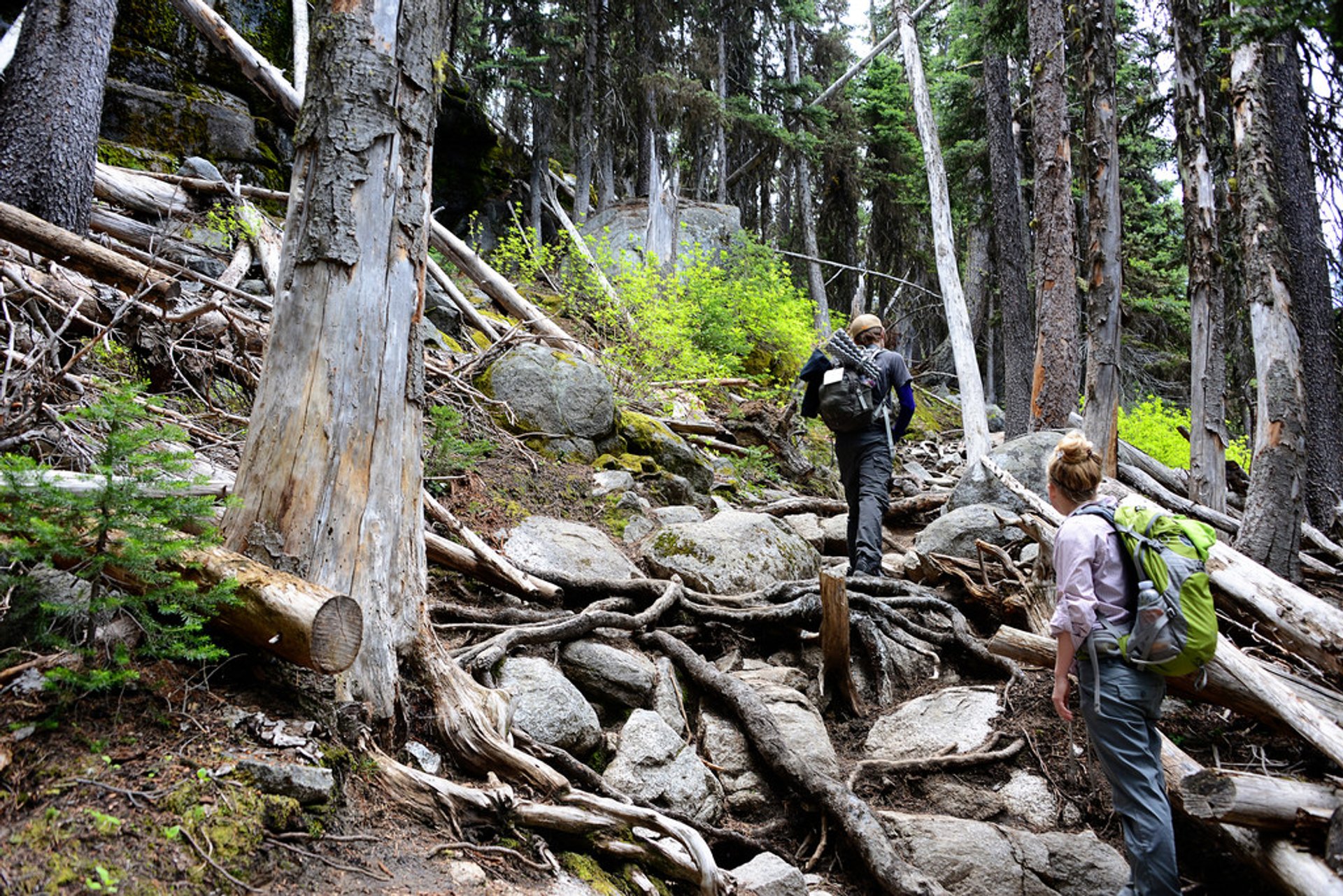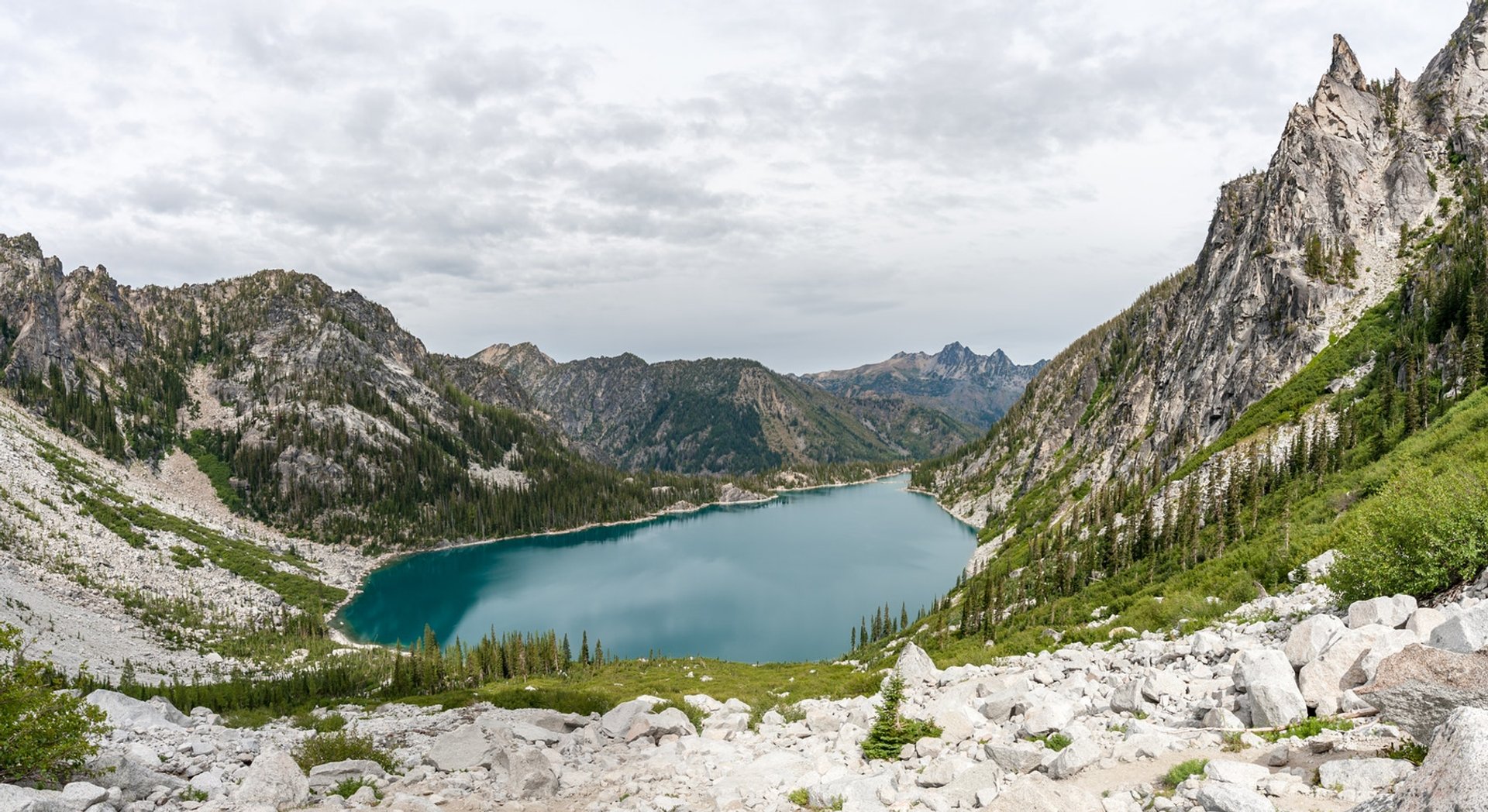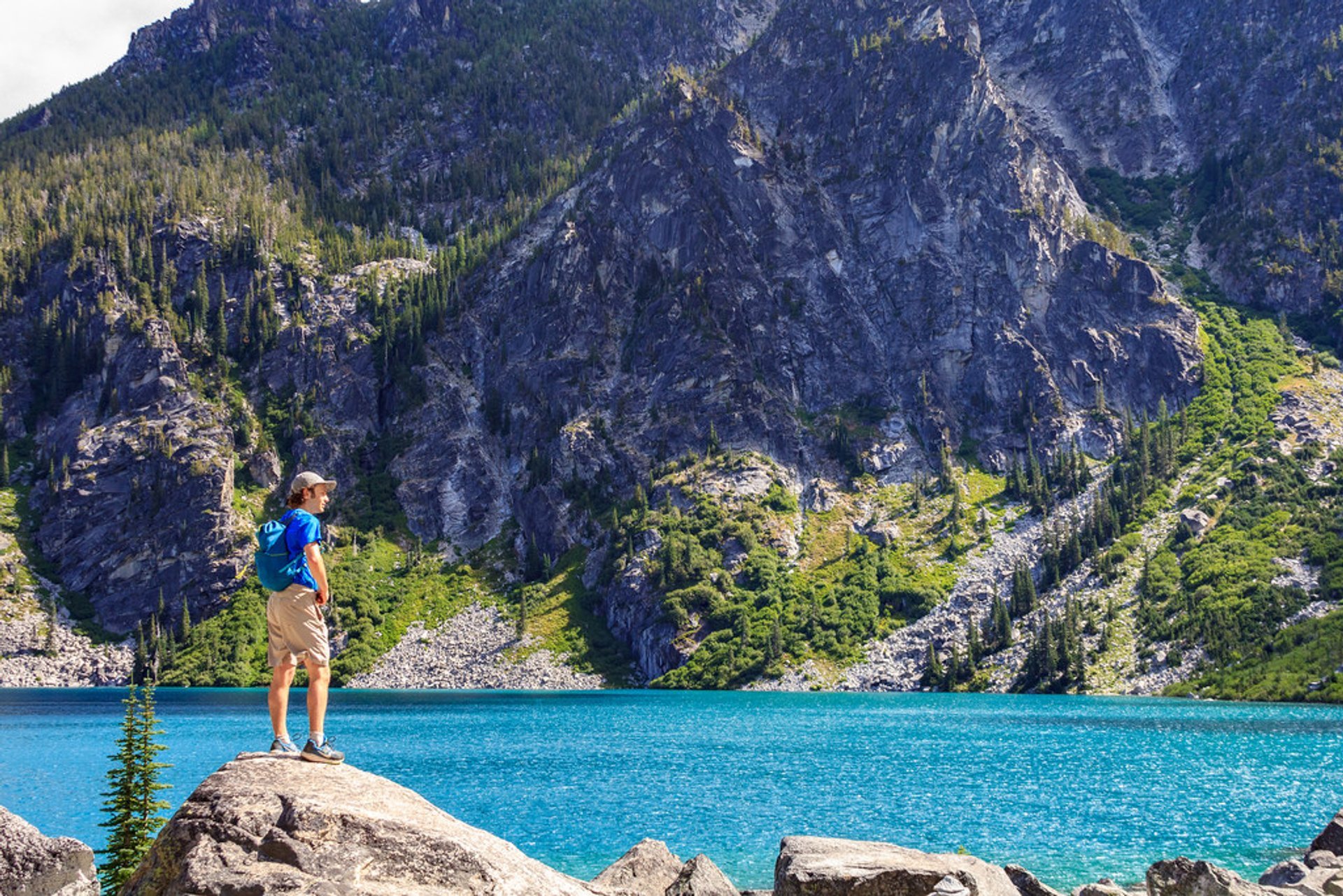 Beautiful Colchuk Lake is located not far from the Alpine village of Leavenworth. The trail to the lake is very popular during the summer hiking season. This hike is rated as challenging, but you'll be awarded with beautiful scenery of the Alpine Lakes Wilderness Area and the sight of two prominent spires: Dragontail Peak and Colchuck Peak.
Colchuck Lake Trail begins at Stuart Lake trailhead and parking lot by Forest Service Road 7601, which can be reached from Icicle Creek Road. The roundtrip covers 7.7 mi (12.39 km) with an elevation of 2,300 ft (701.04 m). The trip to the lake is just under 4 mi (6.44 km).
The lake is visible from various parts of the trail—it is picture-perfect with deep blue waters and surrounding mountains. The trail ends at a large granite face with a panorama of the lake. It further leads to the remains of Colchuck Glacier.
Mind that Forest Service Road R 7601 from Icicle Creek Road to the trailhead is closed during winter, that's why you better plan your trip from May through October. Camping on the lake is possible by permit only from May 15th to October 31st.
Find hotels and airbnbs near Colchuck Lake (Map)