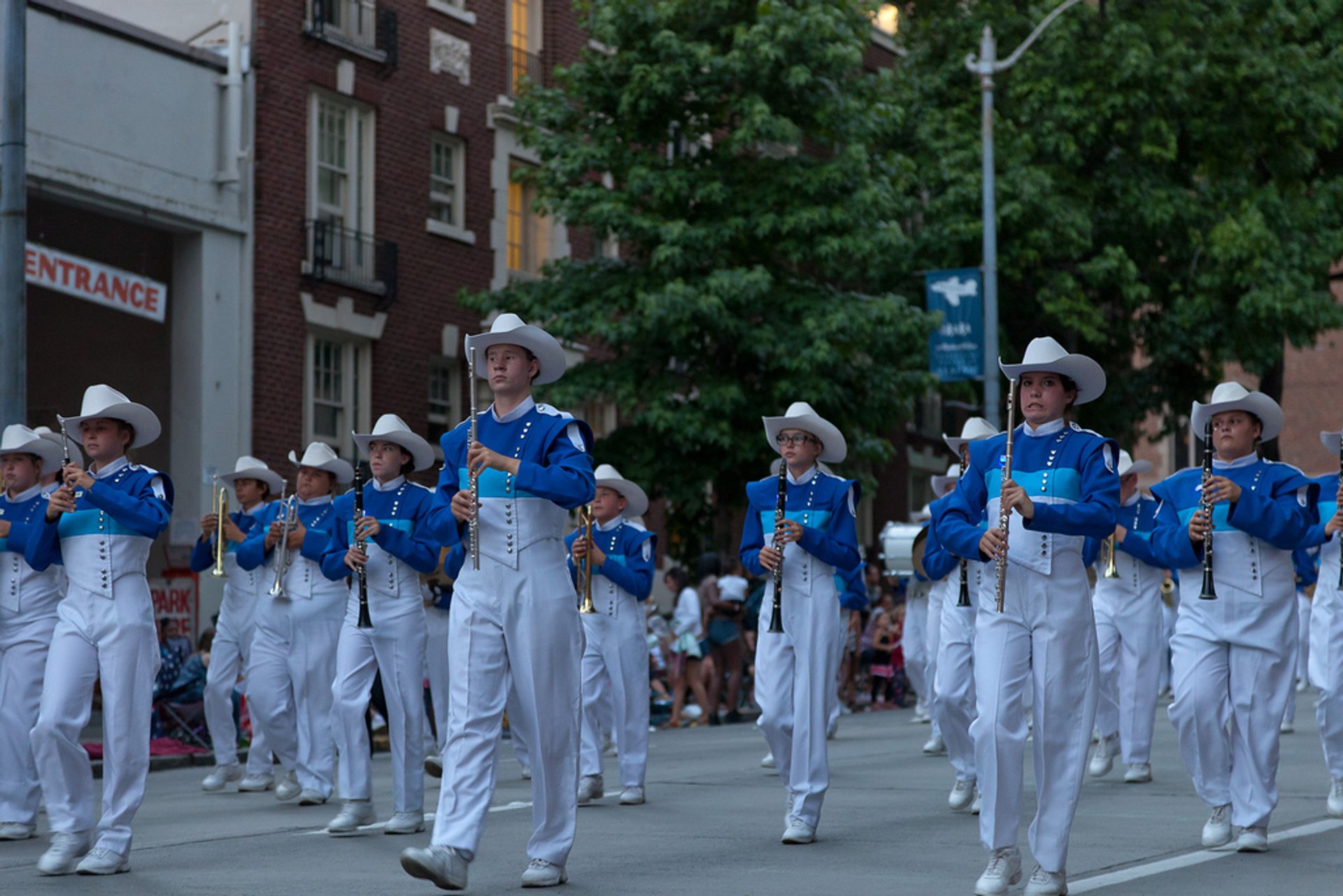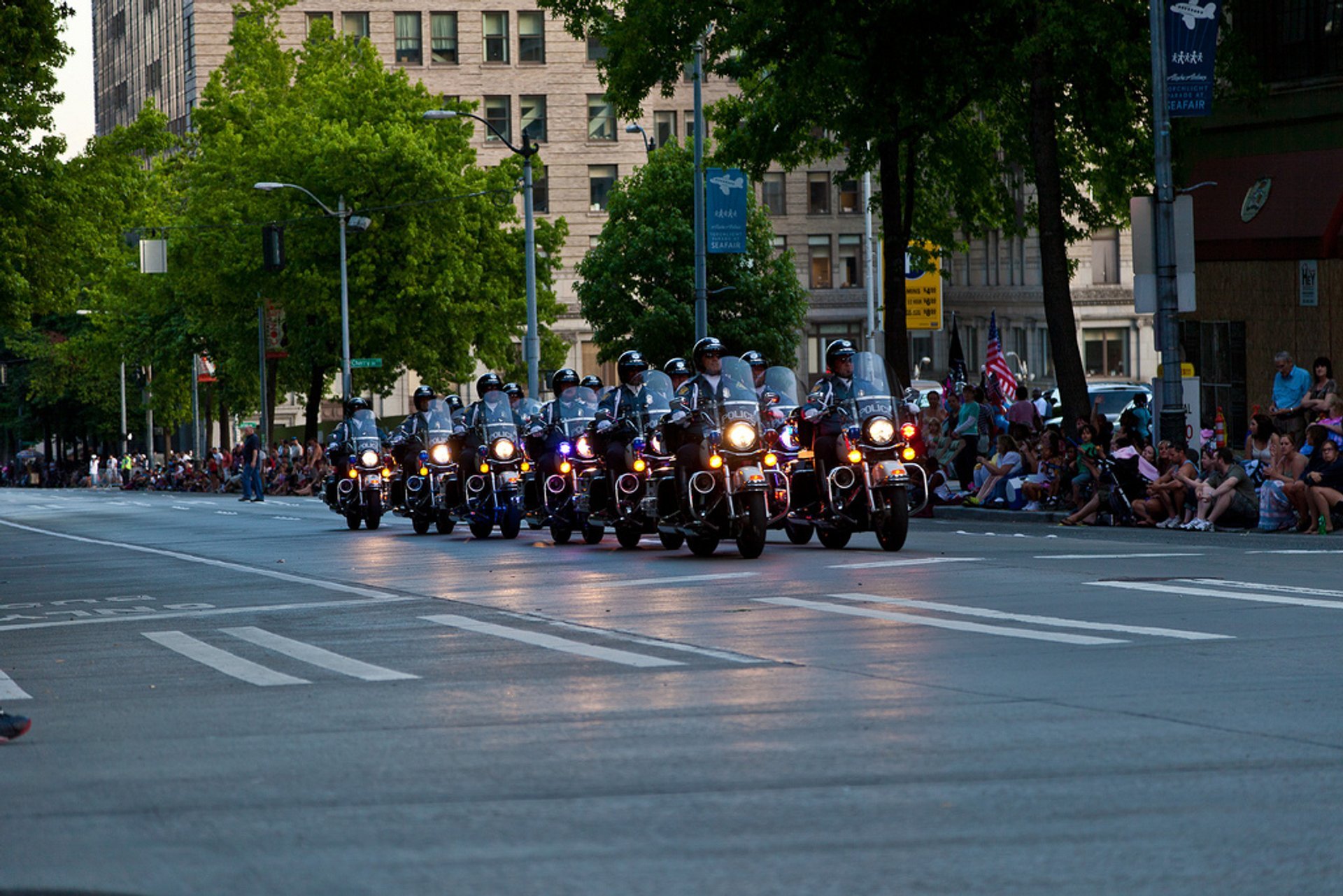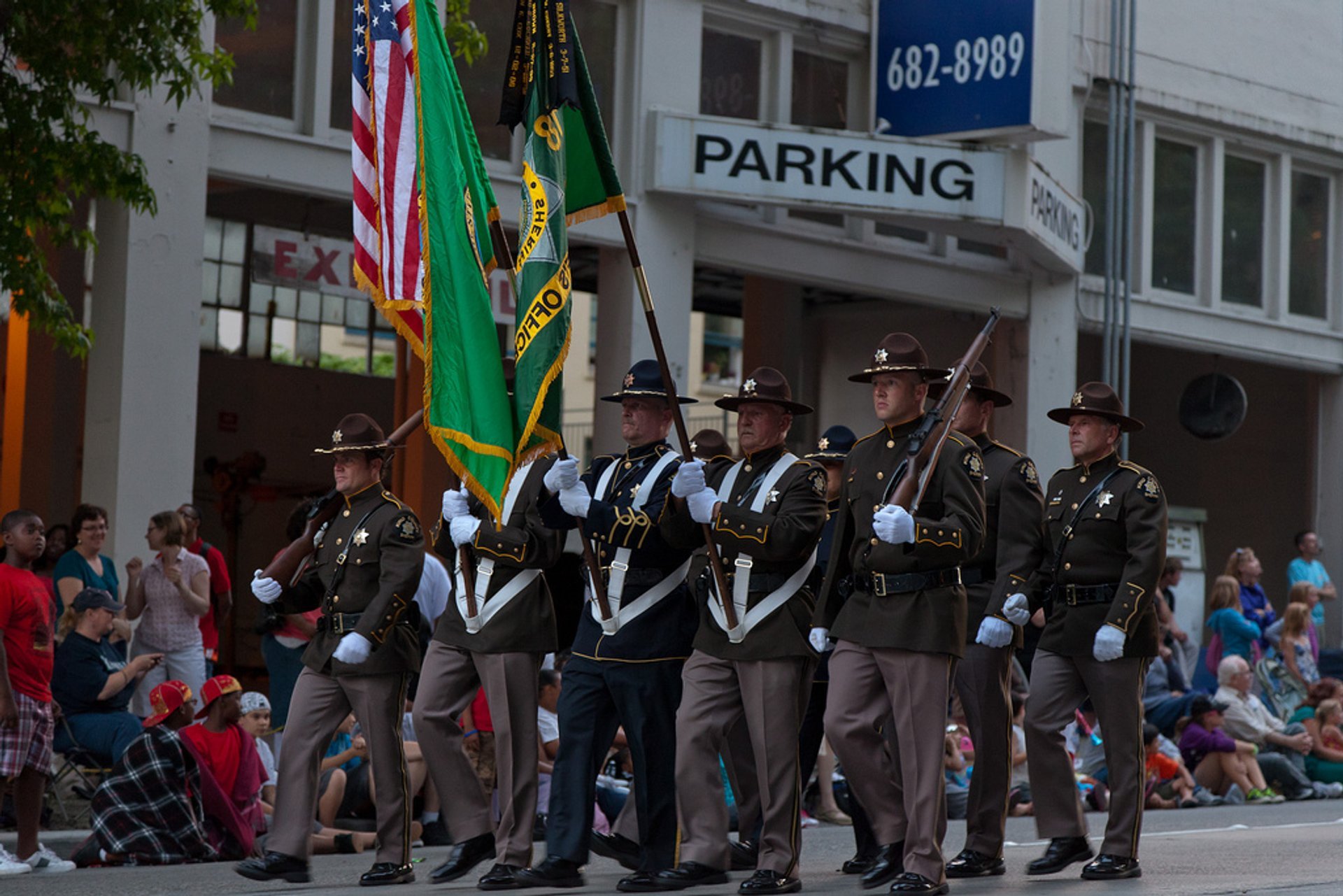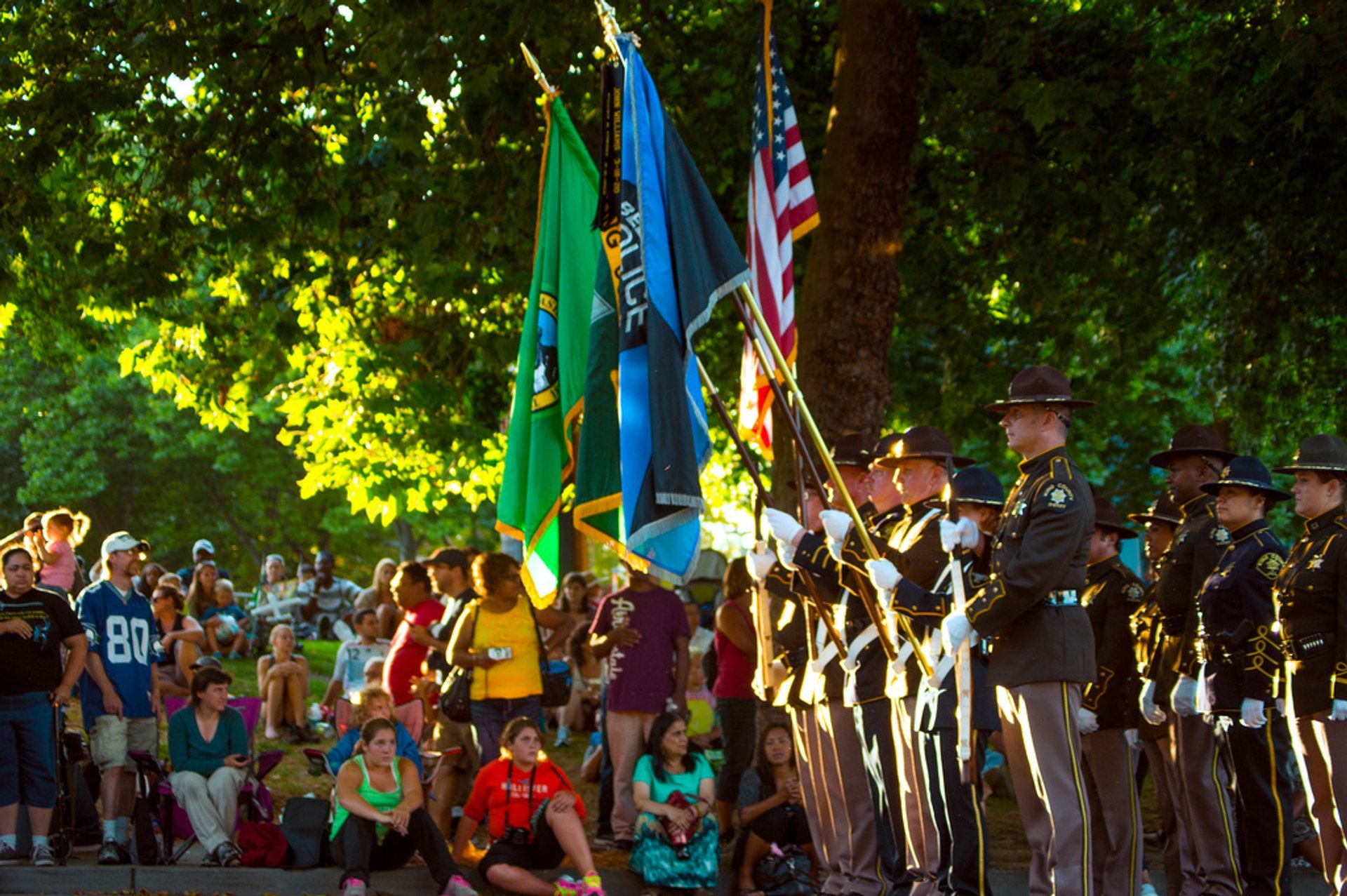 Seafair, one of the oldest festivals in Seattle, celebrates everything about water sports and comes to an end with the famous Torchlight Parade. The parade dates back to Seattle's centennial celebration in 1950. It is usually held on the last Saturday of July or the first Saturday of August. It starts in the evening, and participants carry not only torches but all kinds of luminescent devices. The parade attracts over 300,000 people each year.
The parade includes 100 units, like clowns, pirates, drill and equestrian teams. It highlights various communities from the Seattle area, a diverse cultural landscape including Sikhs of Washington and others.
The current parade route begins at Seattle Center and follows 4th Avenue through Downtown, the procession ends at the north parking lot of CenturyLink Field. Seafair Torchlight Parade starts at 7:30 pm and ends at about 10 pm. Parade viewing is free to the public with an option of reserved seating for $25–$50. Impatient and curious viewers can head to Seattle Center from 12 pm to 6 pm for the parade preview. Here they can see the marching bands, floats, and equestrian units going through the final parade preparations.
Find hotels and airbnbs near Seafair Torchlight Parade (Map)