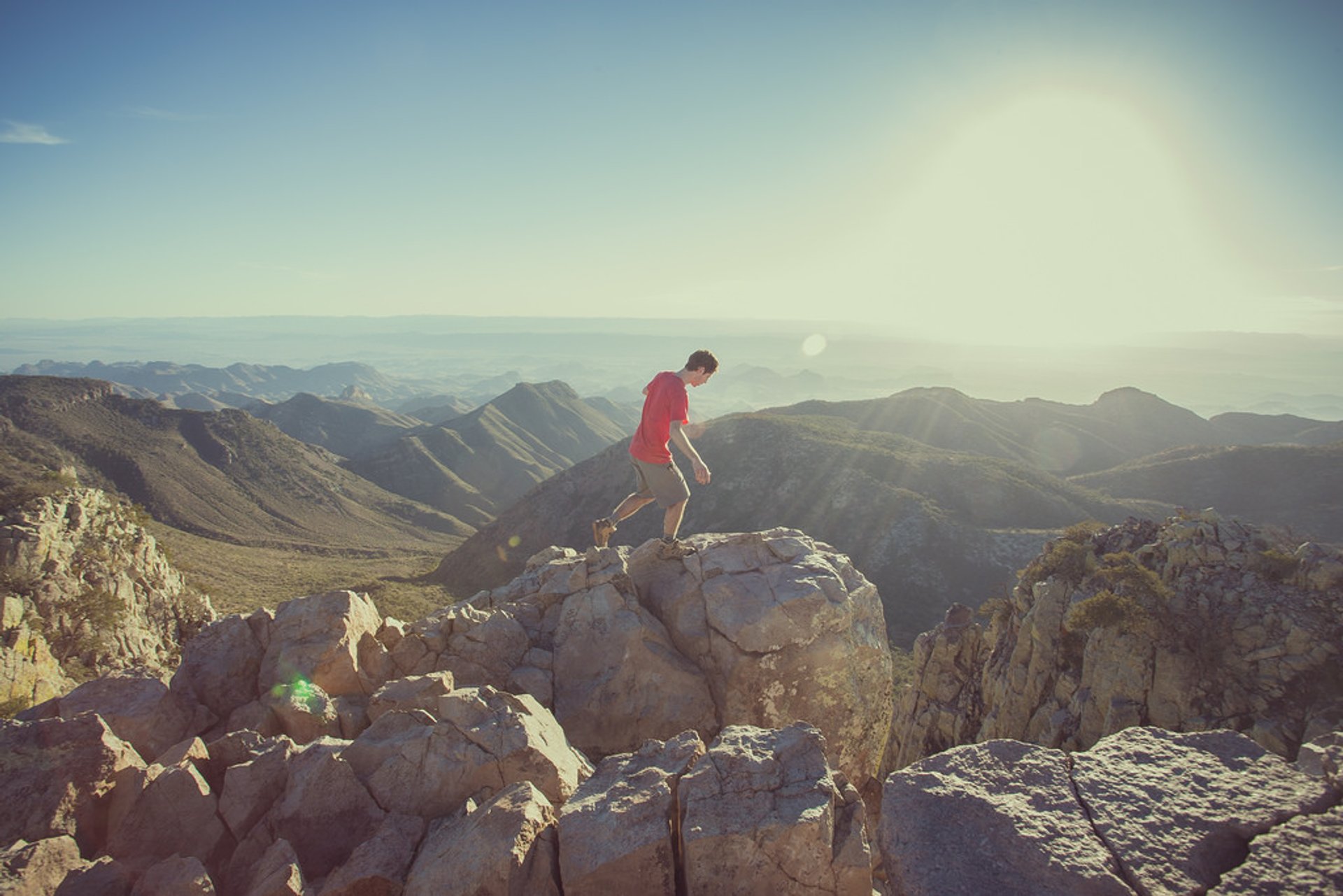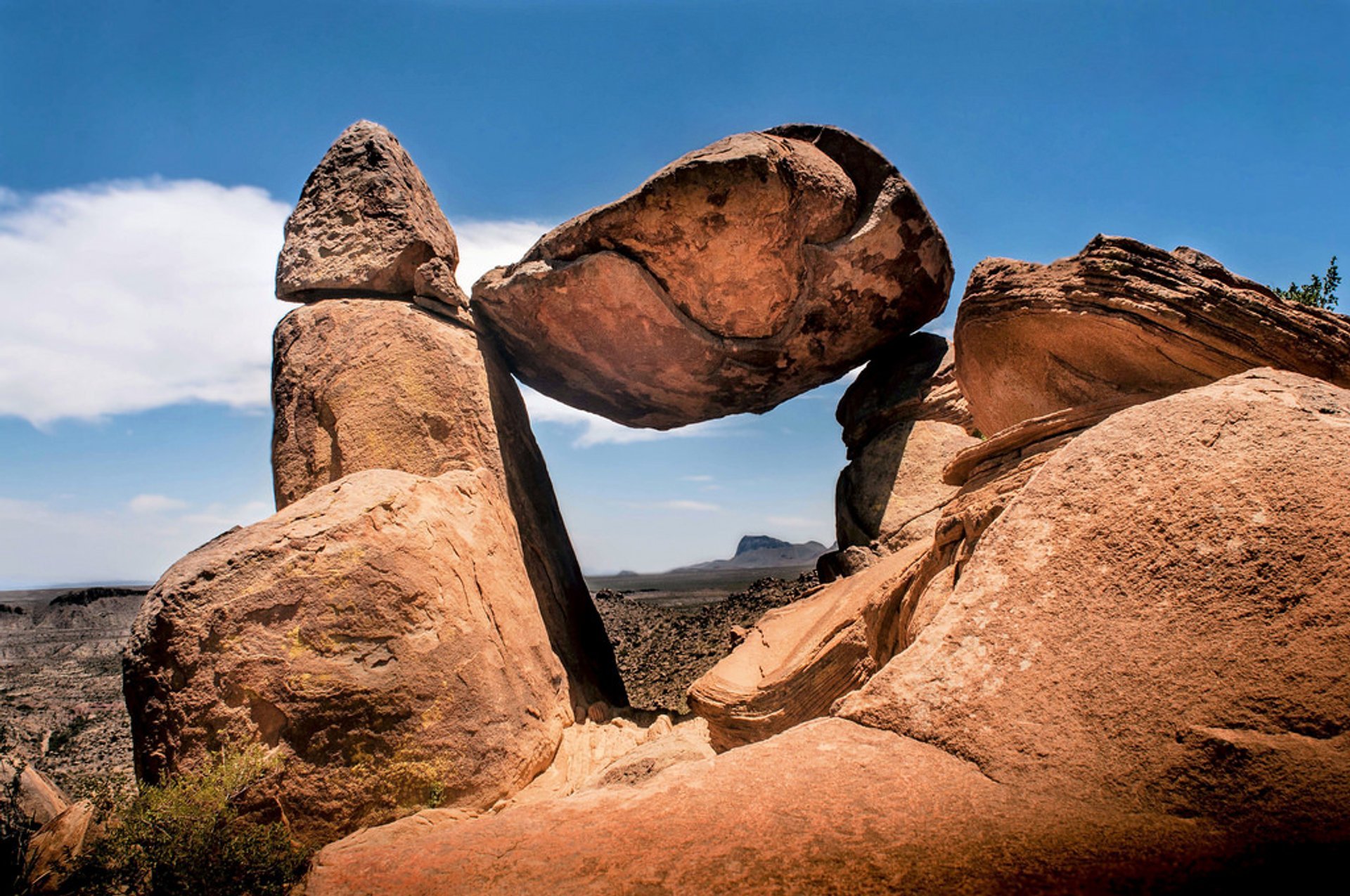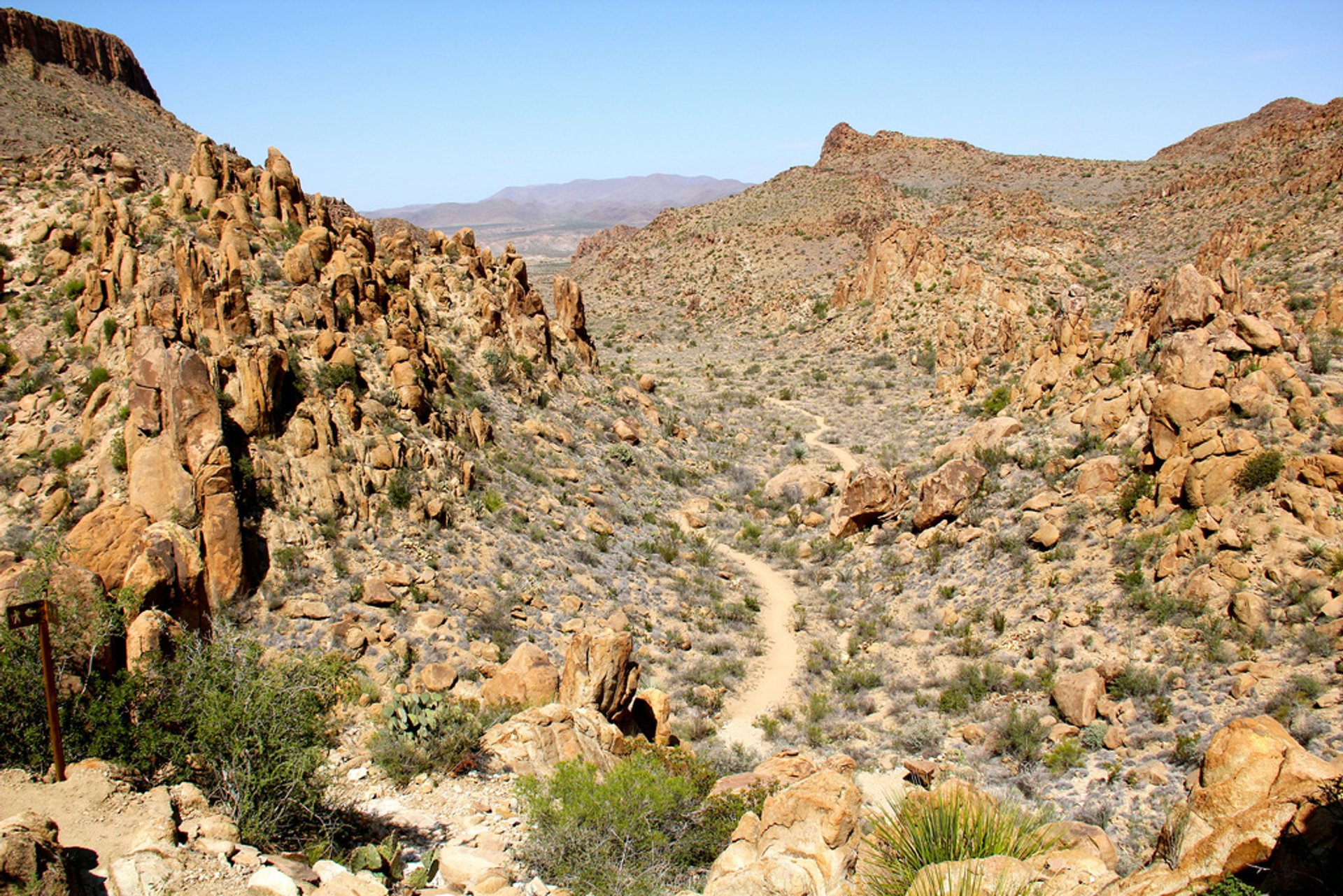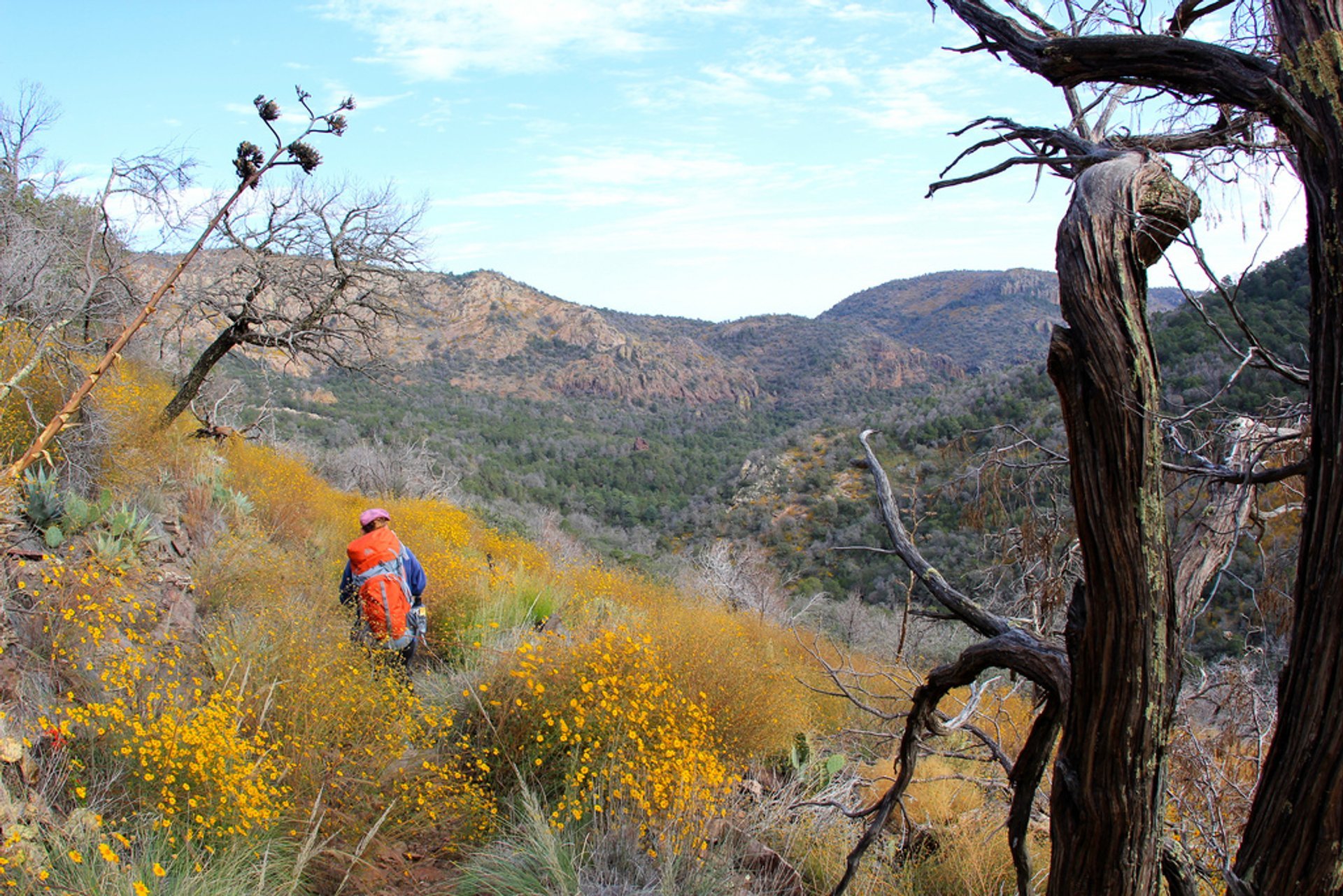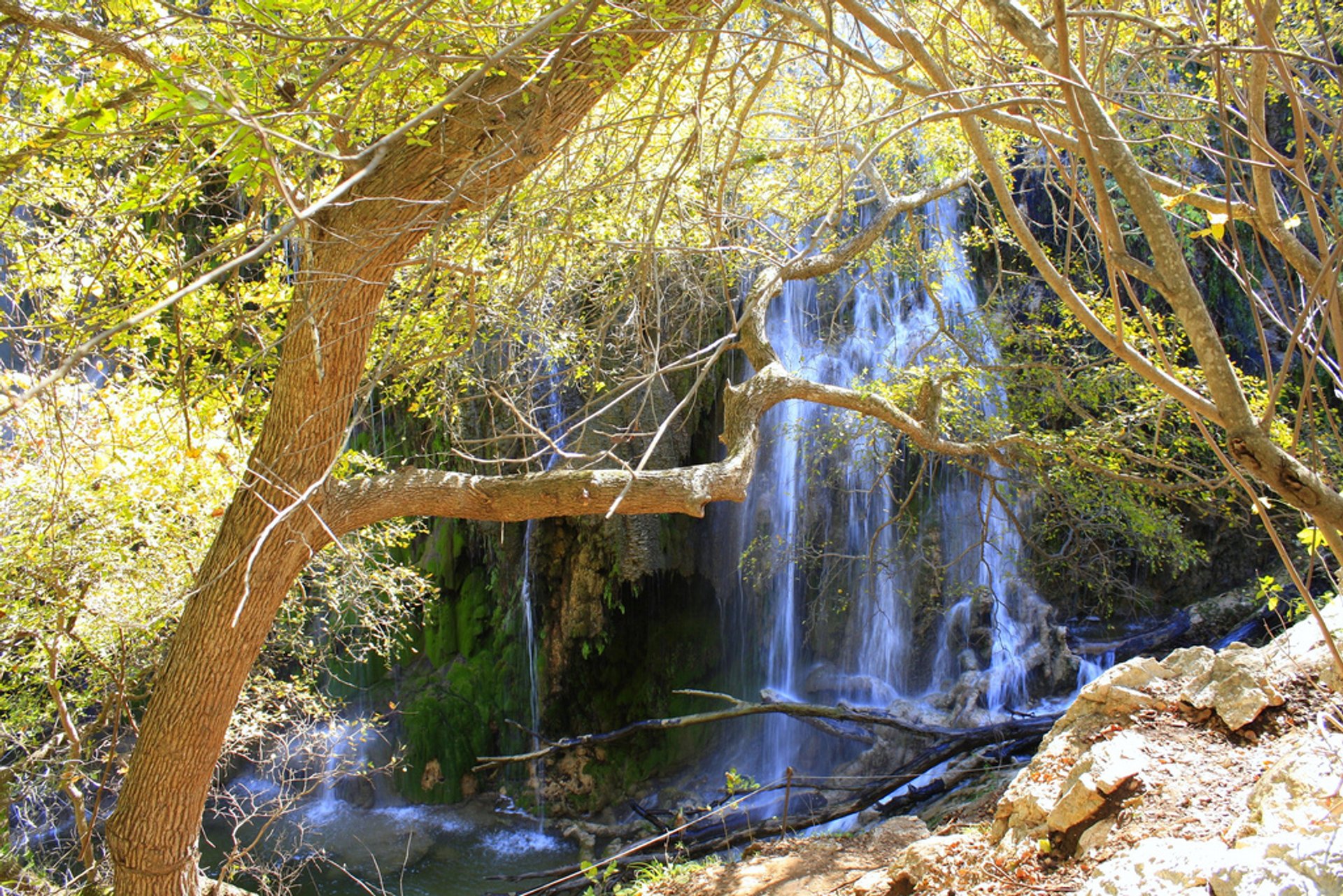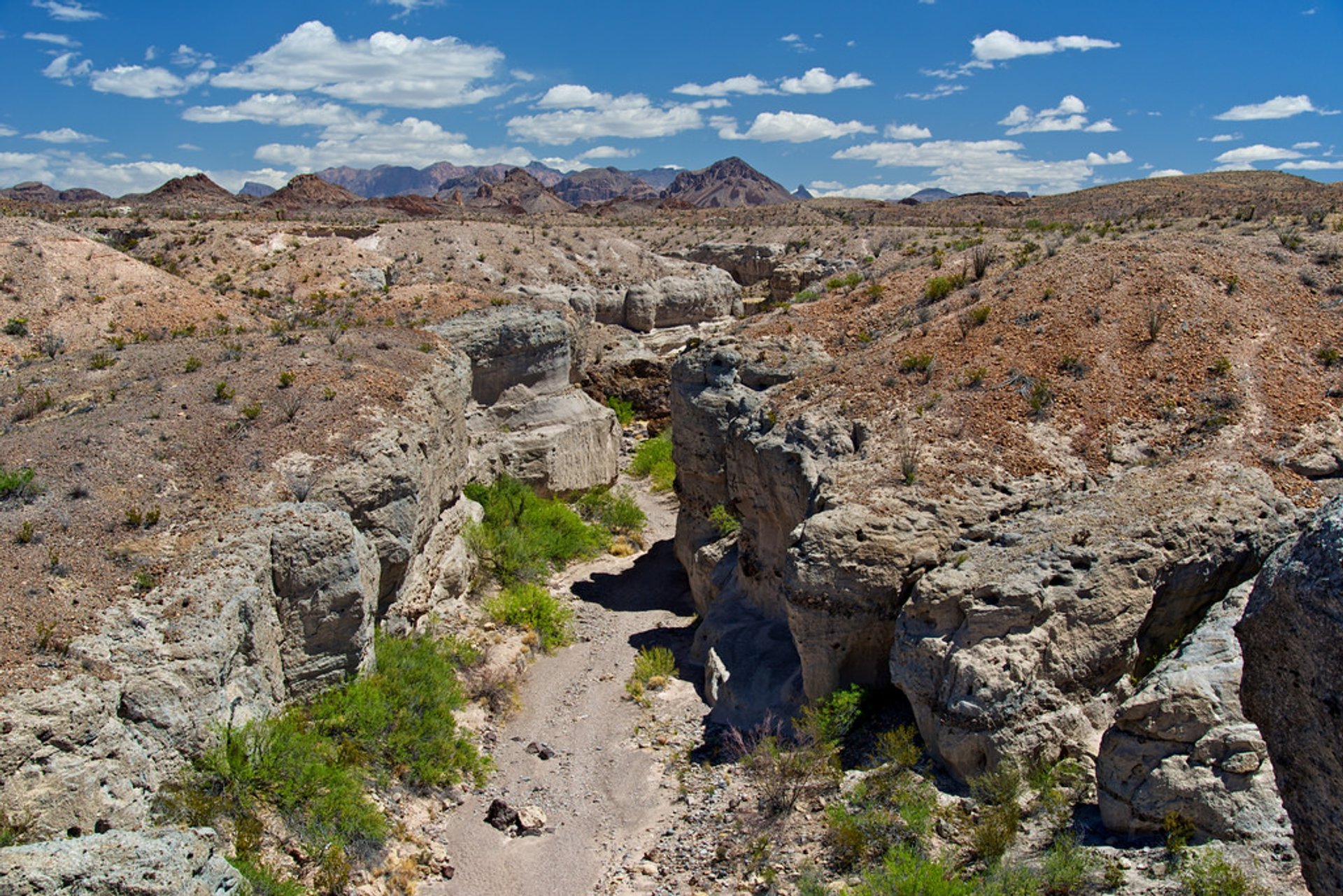 The diversity of ecosystems in Texas gives visitors the opportunity to choose what they like: steep or flat mountains, grasslands or flower fields, deserts or coastal areas, forest paths or lakes. Over 70 national and state parks offer diverse routes and landscapes​.
The Big Bend National Park offers 240 km of stunning trails. The Balcones Canyonlands National Wildlife Refuge in Marble Falls is another beautiful place to explore. The beauty of wildlife and stunning views of the Texas Hill Country​ are also waiting for you here. The Pedernales Falls State Park offers a beautiful river with enormous rocks. Here you can also try several trails leading to Wolf Mountain with fantastic views. The Guadalupe Mountains National Park offers a hike to the highest peak of Texas. The Lost Maples State Natural Area is one more place for a great hiking experience. The best time to visit this park is fall, to see all the diversity of colours.
The Colorado Bend State Park is another go-to destination. The forest path will take you to the highlight of the park—Gorman Falls. Here you can also find swimming holes and wild caves. The Big Thicket National Preserve is one place where the journey is just as important as the destination. It's a popular camping, horseback riding​, biking, and canoeing destination ​as well. Hiking in Texas is available throughout the year, but the best time is either spring or early fall, without the heat of summer or cold of winter.
Find hotels and airbnbs near Hiking (Map)