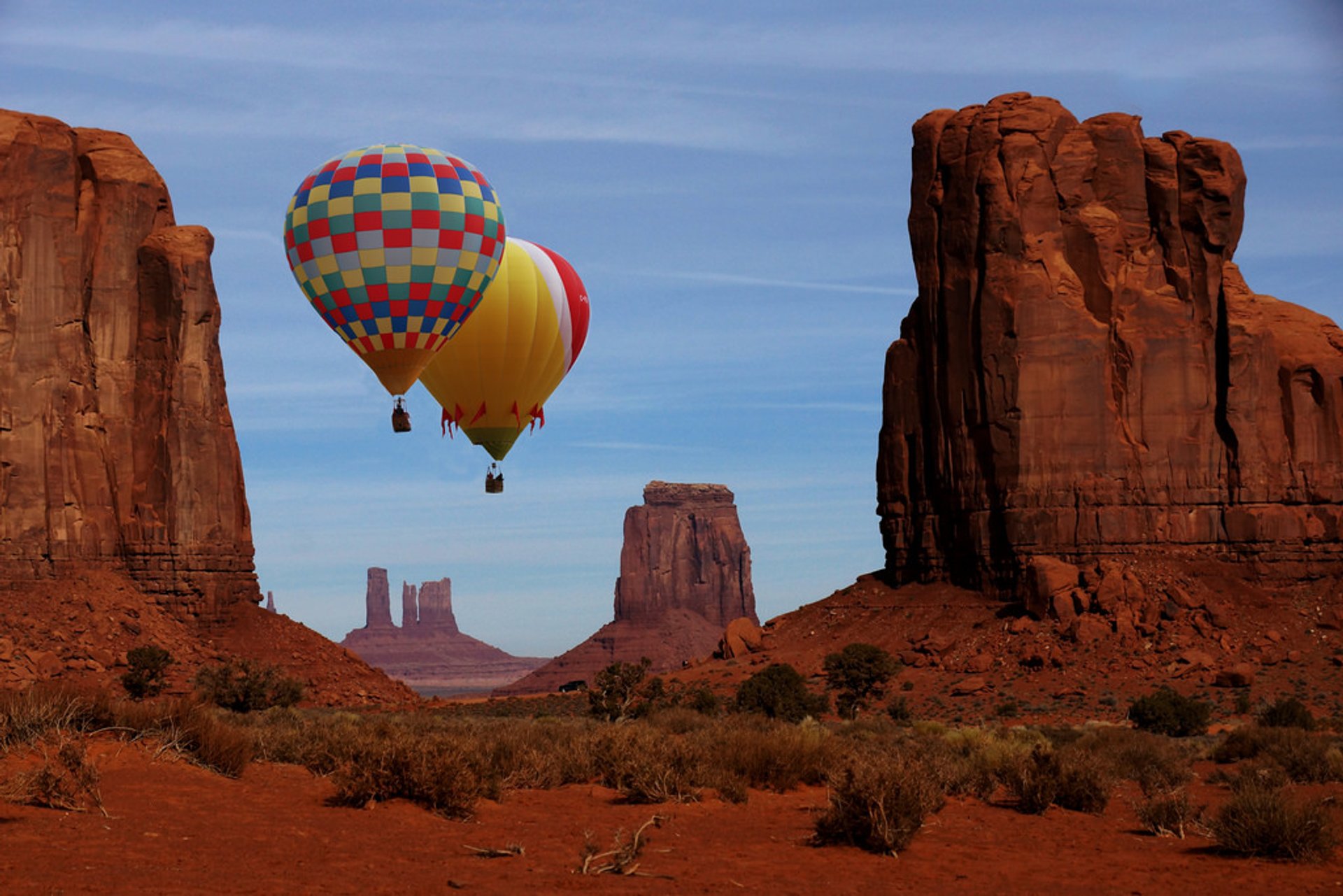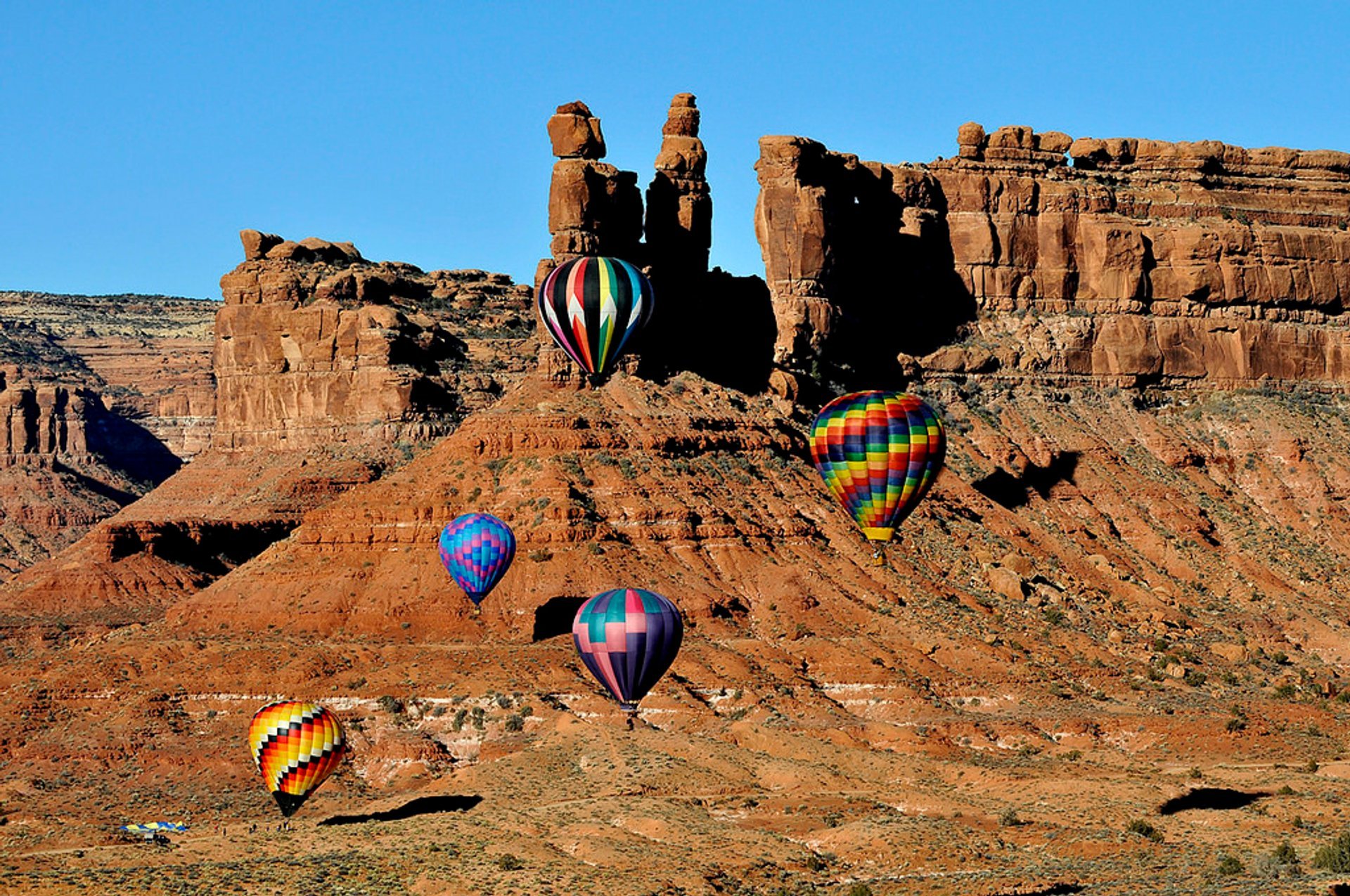 What image comes to mind when you think of ballooning in Utah? Stunning views over red rock deserts, unique geological formations, majestic valleys, large mountains, and rivers can be seen as far as the eye can see! The sacred Monument Valley is one of the favourite spots for American balloonists. This place is visited by hundreds of thousands of tourists from all over the world. Balloon festivals are also held in the valley. Ballooning over this tribal park can't be compared with anywhere else in the world. Thousands of people come to watch large colourful balloons floating above the valley in the morning sky.
The flights are conducted from May to December.
Outside of the season, there's another chance to enjoy breathtaking Utah's sceneries from the hot air balloon—at the Bluff Balloon Festival. It's held annually in mid-January in the Valley of the Gods which is as picturesque as the Monument Valley. It's found within Bears Ears National Monument, just a little northeast of the Monument Valley.
Find hotels and airbnbs near Ballooning over Monument Valley (Map)