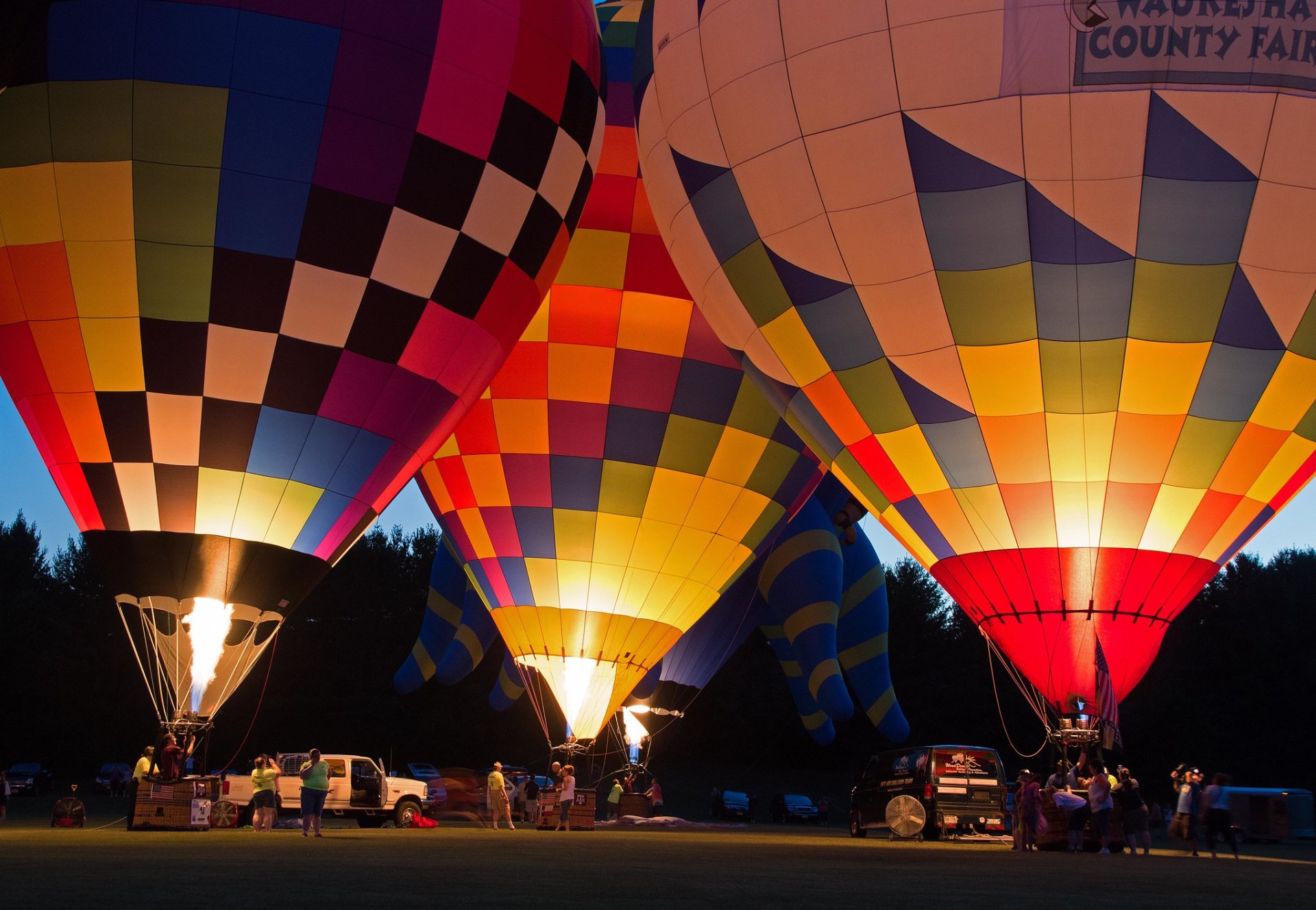 Waterford Balloonfest is a free festival celebrating hot air balloons in the middle of summer in Waterford, WI. Wisconsinites and guests from neighboring states appreciate the affair as it is one of the area's only events of its kind. The main highlight of the celebration is surely hot air balloons, launched from Waterford Union High School fields in the morning and evening. But the festive program also features drone races on the soccer field, helicopter rides, a craft fair, live music, and a balloon night glow. Family-friendly entertainment is available throughout the entire day.
Waterford Balloon Festival used to take place in the city between 2011 and 2018, but then it was on a hiatus. Initially, the festivities stretched over a weekend and drew from 15,000 to 25,000 people, with 30% out of state attendees. In the summer of 2022, the anticipated Waterford Balloonfest, sponsored by Scherrer Construction, returned as a one-day but action-packed ballooning fiesta.
As for parking, the cost is $10 per car, cash only. You can use Woodfield Elementary Parking Lot, Fox River Middle School Parking Lot, or Waterford Union High School Parking Lot. Additionally, Evergreen Elementary Parking Lot caters to ADA, motorcycle, and VIP parking.
More information and the latest announcements on the upcoming editions of Waterford Balloonfest are provided on the event's official website and Facebook, listed in the External Resources below. The accommodations' map is likewise at your disposal.
Find hotels and airbnbs near Waterford Balloonfest (Map)