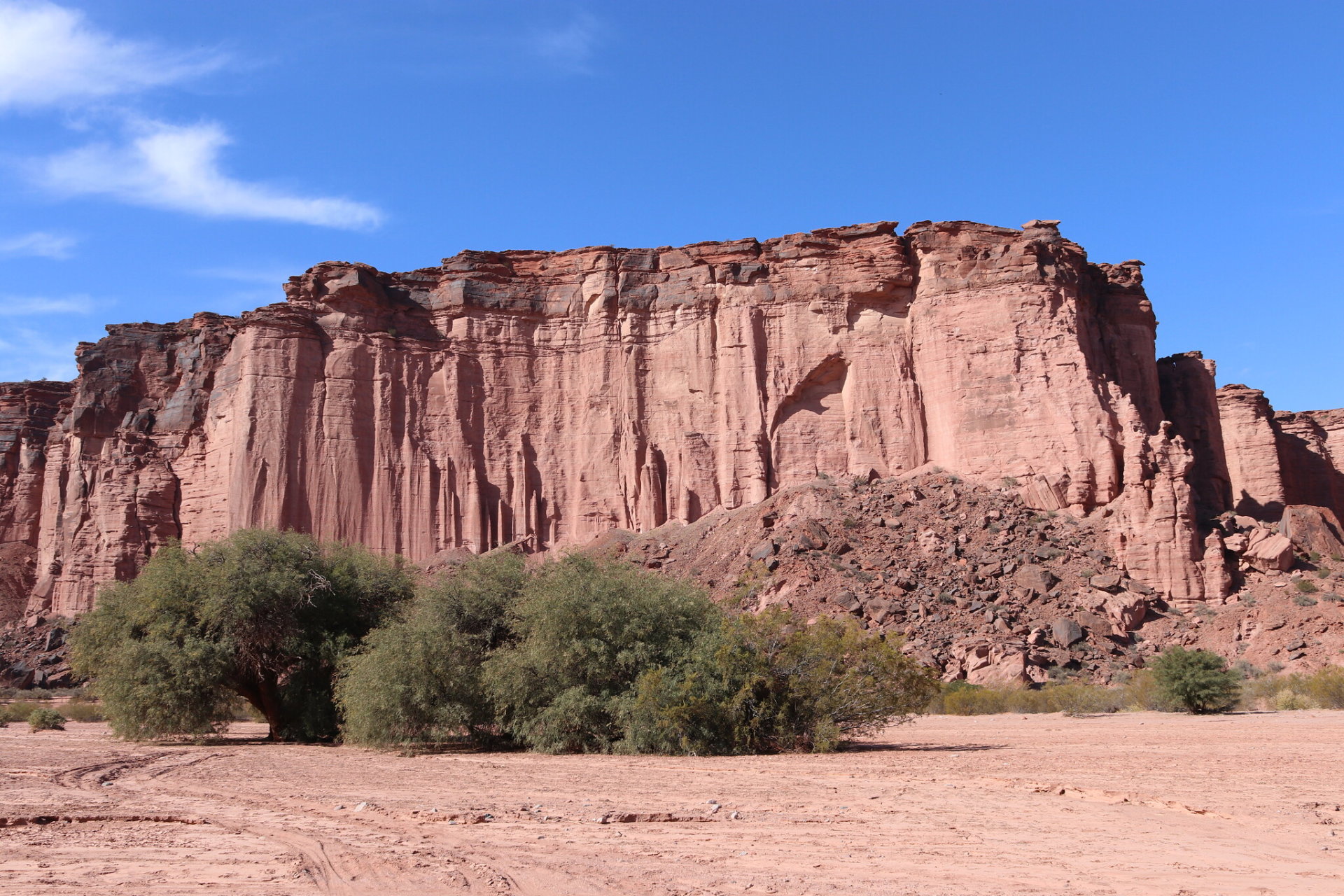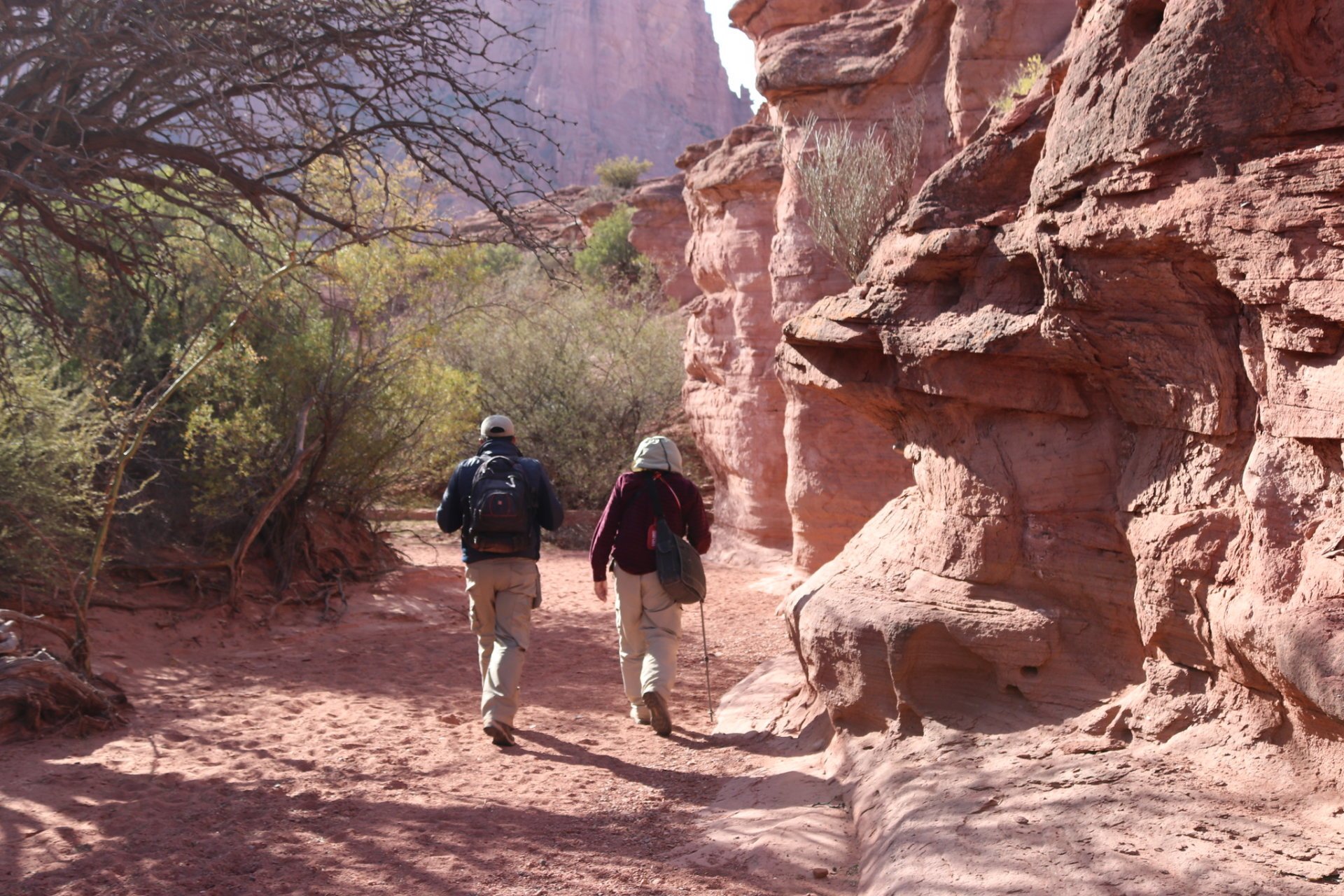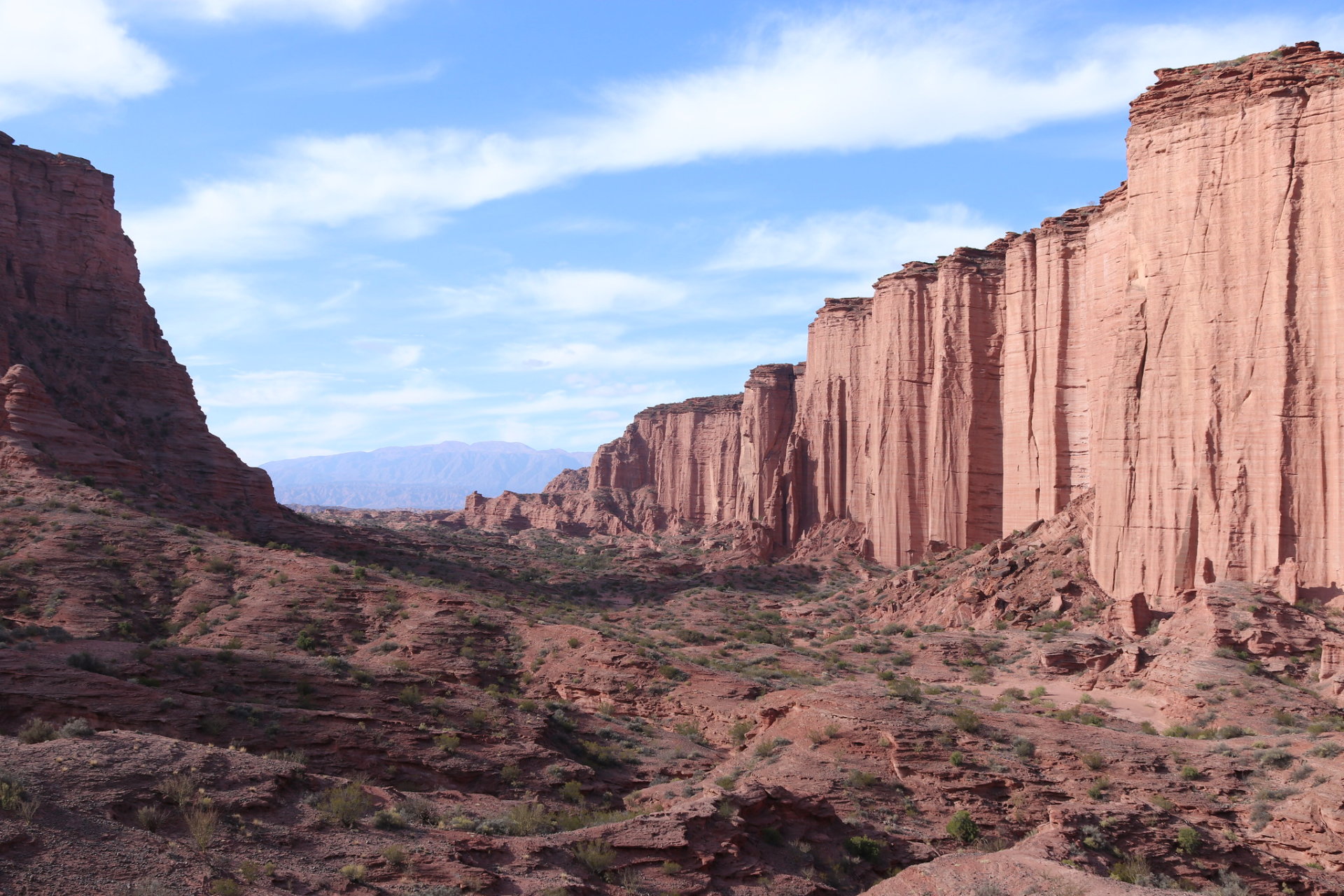 A geological miracle of La Rioja province, Talampaya National Park is located approximately 37 mi (60 km) from Villa Unión, not far from the border with Chile. The park occupies a vast territory of 531,276 acres (215,000 ha) and can be visited year-round via tour operators in Villa Union and La Rioja City. The best time to visit the park is during the fall and spring. Winter can be rather cold, and in the summer, the area may be affected by torrential downpours.
The park's biggest landmark is Talampaya gorge and the walls of the Talampaya Formation, towering 469 ft (143 m) high above the dry river bed. The area was home to dinosaurs millions of years ago – there are countless fossils to prove that. Also, many artifacts, like petroglyphs in the Puerta del Cañón, were left by indigenous people,
Rock formations of peculiar forms are called the Lost City (Ciudad Perdida). They were named this way because they resemble the remains of an ancient settlement destroyed by a meteor shower. In the center of the Lost City, 2 mi (3 km) in diameter, stands an impressive pyramid called Mogote Negro (Black Hillock). To explore the Lost City in Talampaya National Park, visitors need to have a guide and a vehicle. The tour usually takes from 3 to 4 hours.
Find hotels and airbnbs near Talampaya National Park (Map)