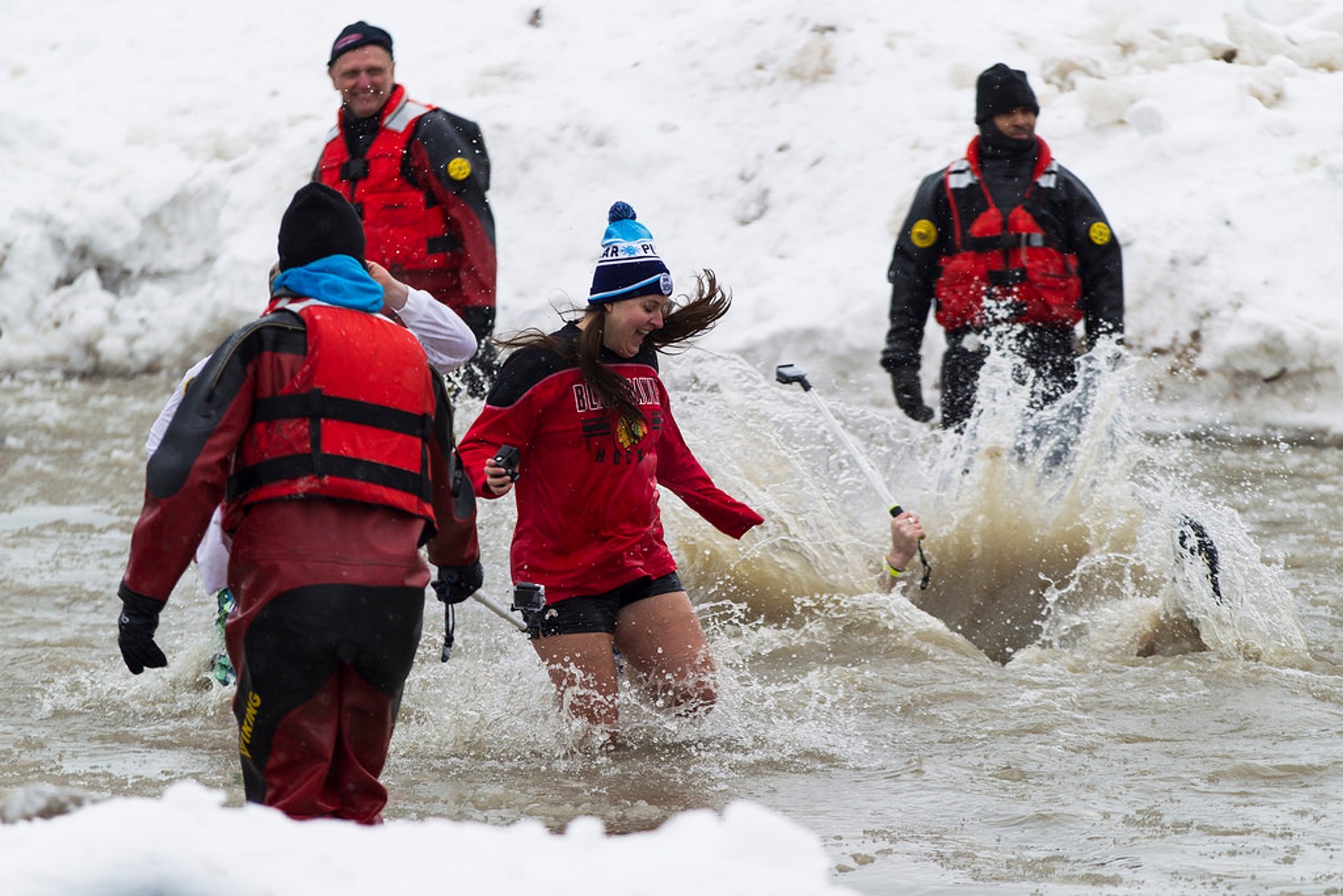 Every year Chicago Polar Plunge raises money for some important issue, for example in 2015 - for Special Olympics Chicago. The main idea is to rush into the icy cold lake and then jump right out of it smiling. There is no need to take the full plunge when you get to North Ave Beach. If you don't feel confident that you can follow through with it, then you can just go ankle high or knee deep. In any case, your efforts will help support the athletes of Special Olympics Chicago!
Vince Vaughn and Lady Gaga showed up to this chilly event in the past. If you are not afraid of the cold, then you can do it too! No registration is required. "Melt Down Party" follows the Plunge from 11am to 2pm with music, food, and hot drinks.
Chicago Polar Plunge is organized by The Lakeview Polar Bear Club. It was founded in 2001 when Brian Marchal, being new to Chicago, decided to set up a polar bear club and jump in freezing cold Lake Michigan. He managed to convince his friends to go to the Lake on New Year's Day, but only 3 people showed up. It didn't stop Marchal. On January 25th, 2003, the club hosted the first charity fundraiser, and now its annual plunge attracts thousands of people.
Find hotels and airbnbs near Chicago Polar Plunge (Map)