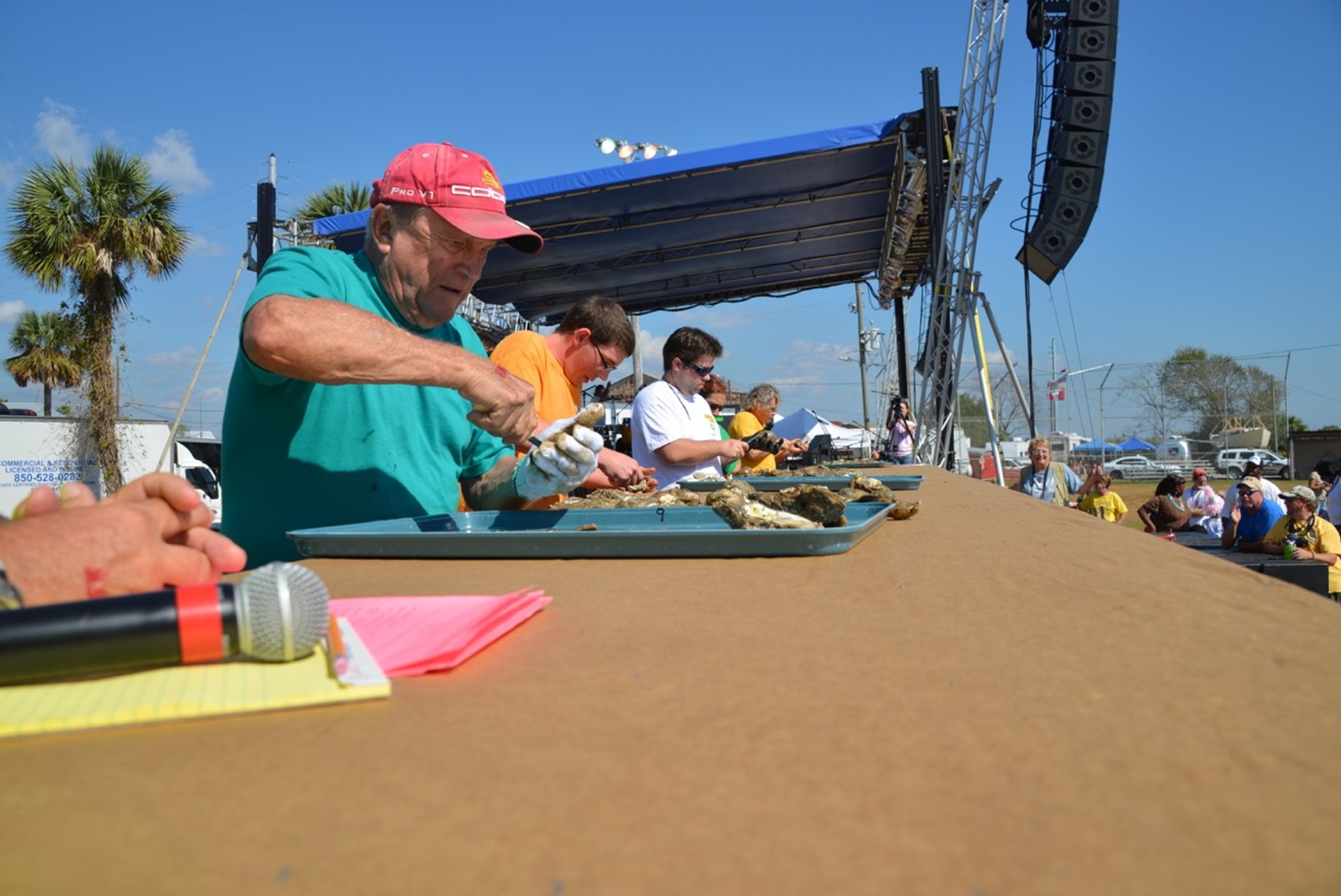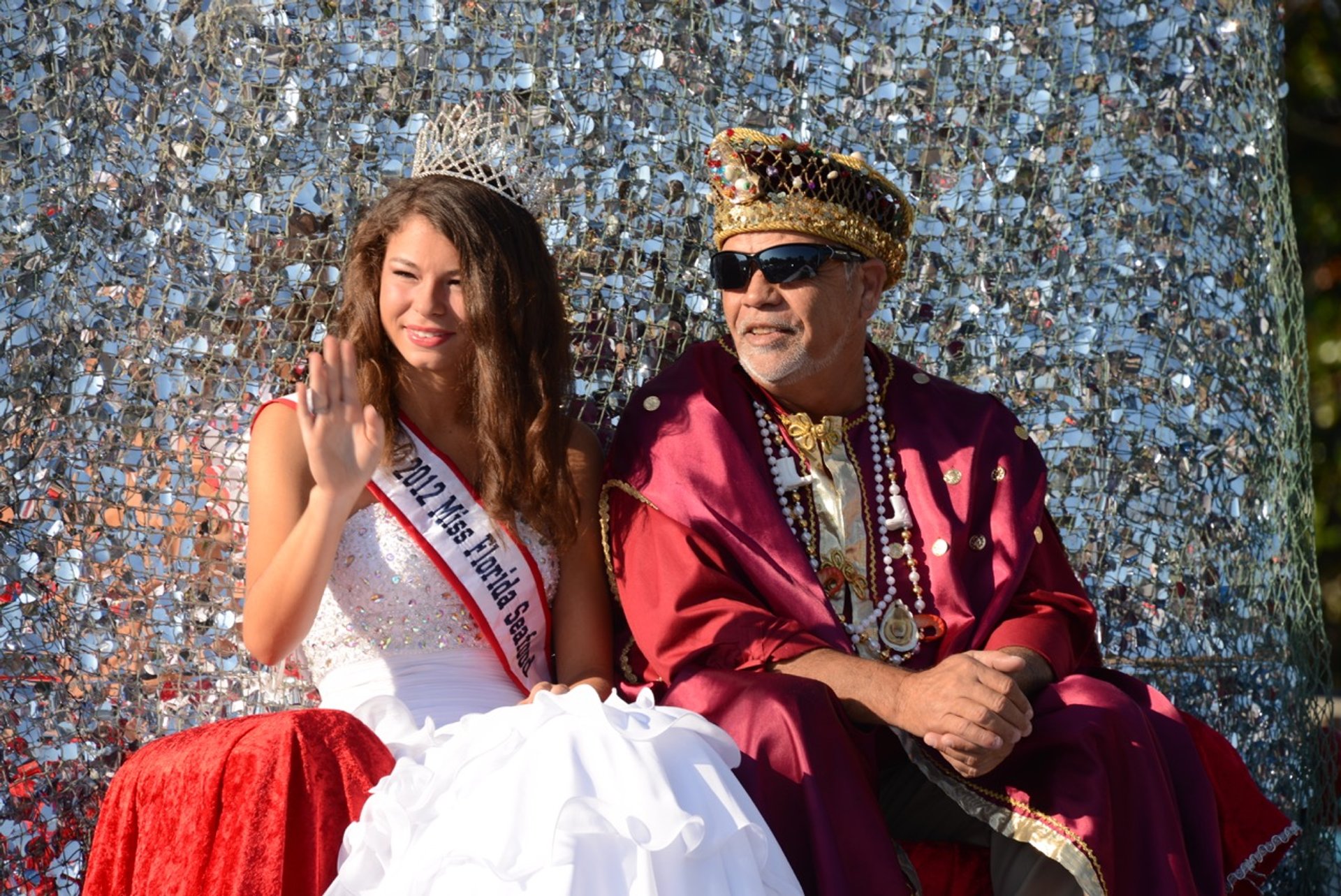 Each year in early November, Battery Park in the historic city of Apalachicola hosts an unforgettable Florida Seafood Festival. This old seafood event has all you've ever dreamt of: a thunderous parade, a vibrant carnival, an oyster eating contest, a country music concert, arts and craft booths, and, of course, a world of fresh, locally harvested seafood.
During the oyster eating contest, for instance, you can observe how many oysters can be consumed during a 15-minute span and how Redfish runners make their way through the streets of the charming 165-year-old city.
Thousands of visitors swarm into the Florida Seafood Festival not only to experience the best seafood ever but to learn something about the ecosystem that makes the town's bay so unique, especially to observe local wildlife a bit closer and, of course, to have fun.
Find hotels and airbnbs near Florida Seafood Festival (Map)