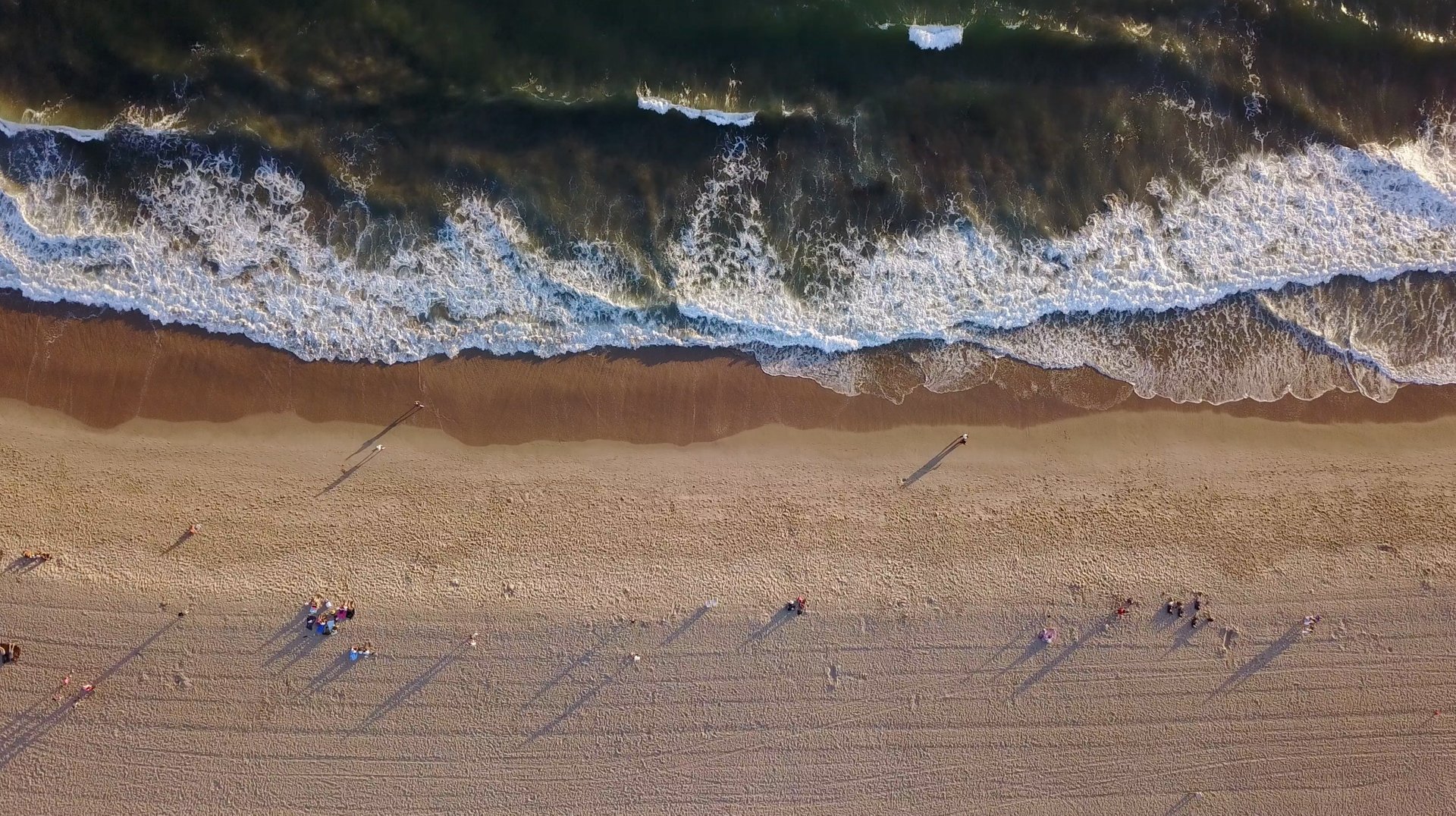 The Pacific Ocean is very cold in the Los Angeles area, even in the summer and the waves are huge. Nevertheless, during the summer heat, a lot of tourists still swim in the cool water whereas locals are engaged mostly in surfing or diving. There are no sunbeds, umbrellas, and other resort delights on local beaches, but some include plenty of entertainment. Among the most popular sunbathing spots is Santa Monica Beach. With beach volleyball, swimming, surfing, and even chess, Santa Monica Beach is a refuge for those who are looking for outdoor activities. Just take sunscreen and money for parking (it is not cheap here).
Venice Beach is recognized as the best beach in all ratings. It's not just a place where you can lie on the snow-white sand, getting a bronze tan. Venice Beach is an interesting place in itself! It is never boring, there is a constant cool vibe, events, and parties are going on non-stop. Another famous thing is the Muscle Beach sports park. It has separate areas for acrobatics and gymnastics and hosts lots of bodybuilders. Venice Ocean Front Walk is four kilometres long. It has a developed infrastructure with shops, restaurants, and cafes. A concrete area for skaters and roller skaters is located nearby. On the beach promenade, there are always some mini-concerts of small amateur music groups or stray musicians.
Malibu is another unique location. Along the beach, there are many sports grounds, showers, as well as various restaurants and cafes. Here you can also hire a boat to see the whales and dolphins in the Pacific Ocean. Check out the real open ocean which should be visited by all guests of Los Angeles!
The best time for a beach holiday in Los Angeles is summer season starting from late May to September (and sometimes October). The hottest months are July to September. At the same time, if you don't crave for swimming, you may come anytime.
Find hotels and airbnbs near Beach Season (Map)