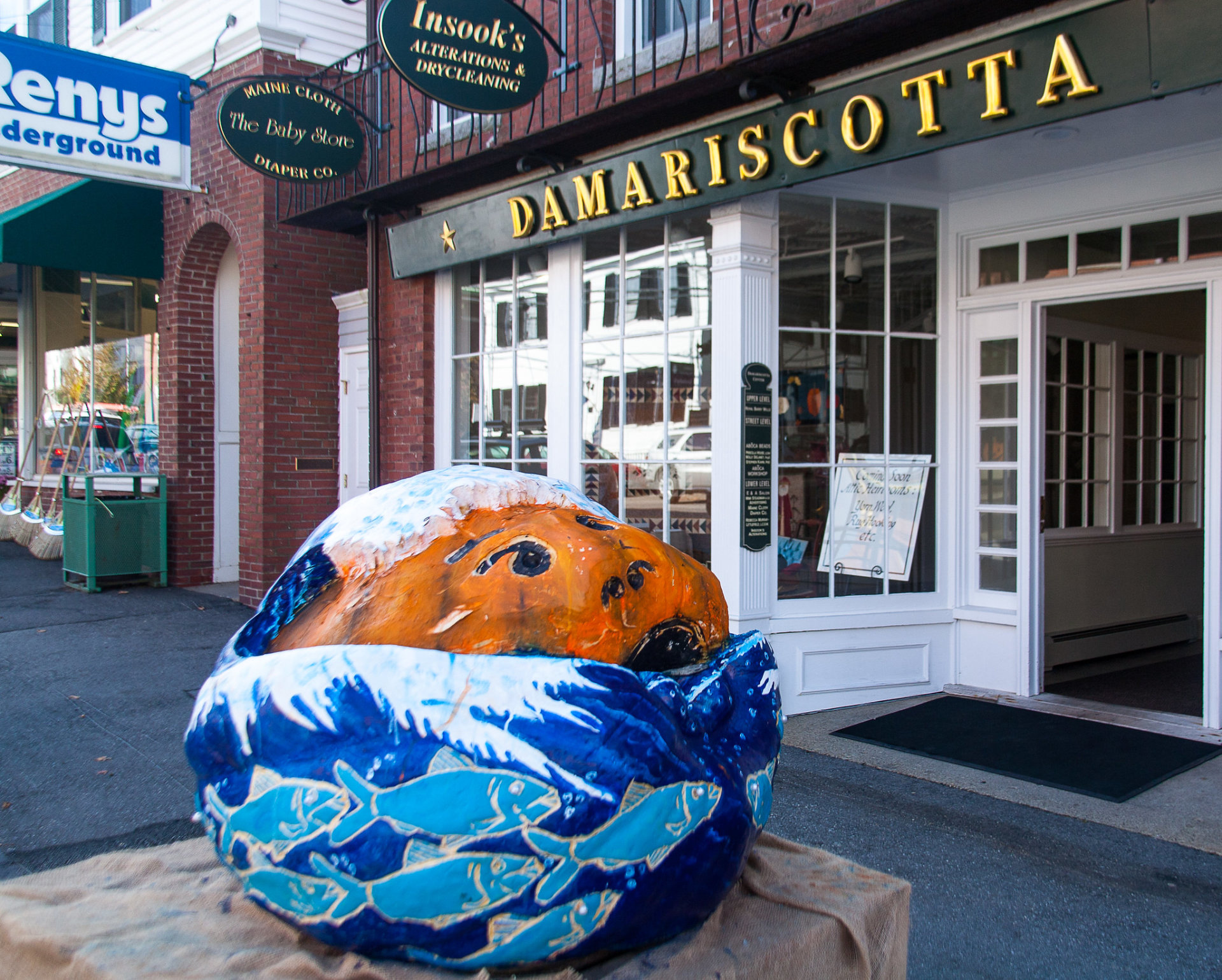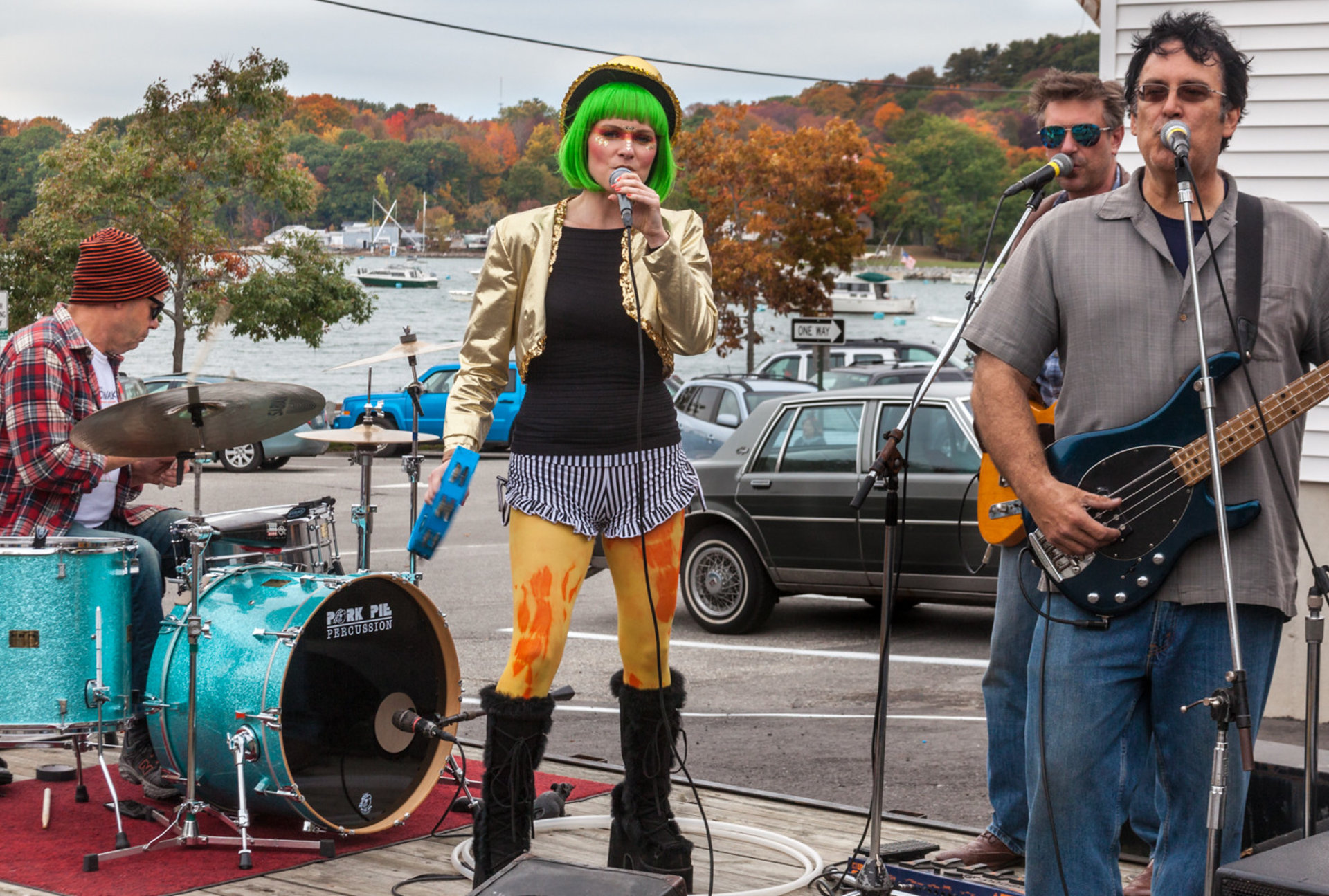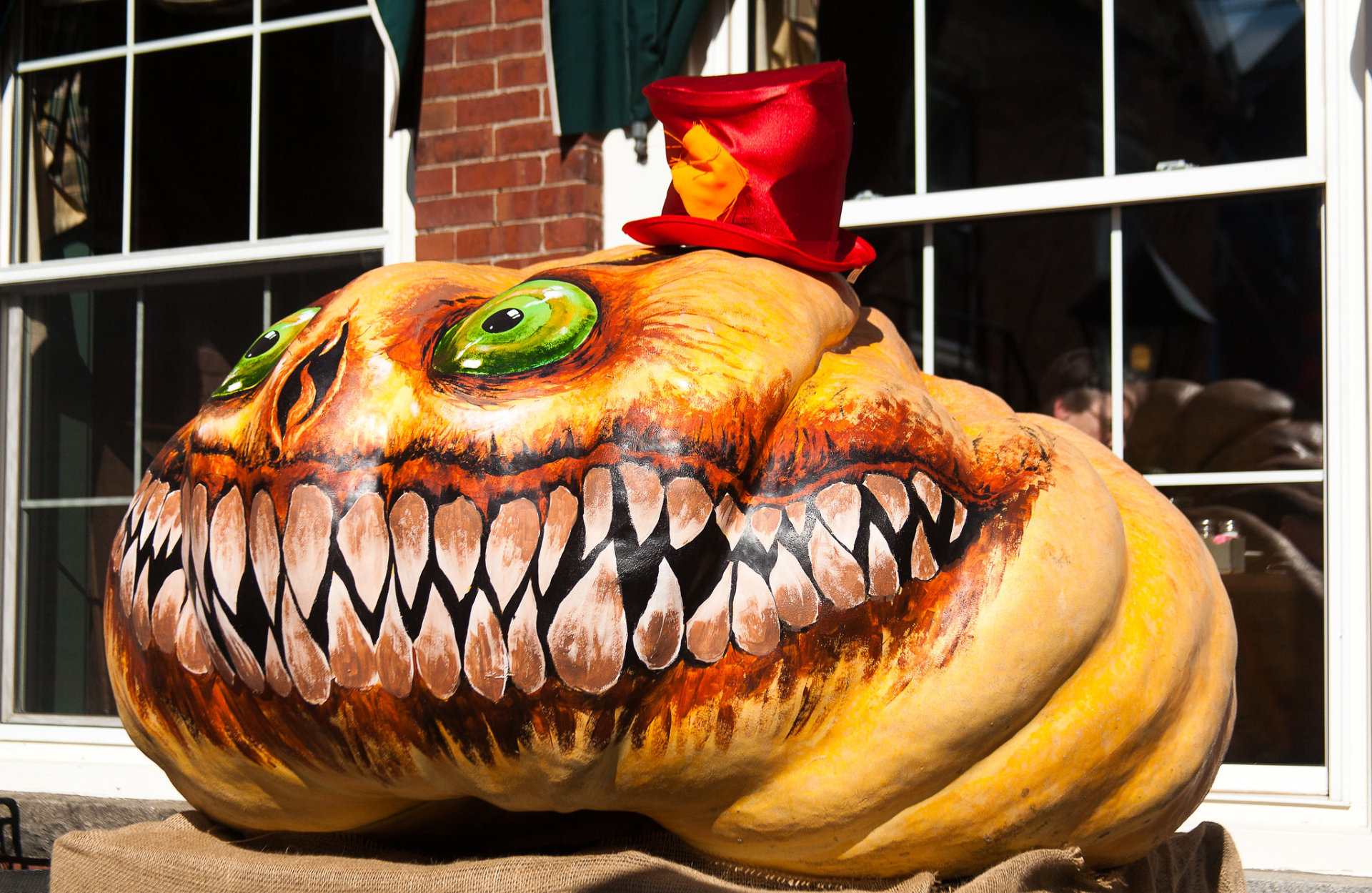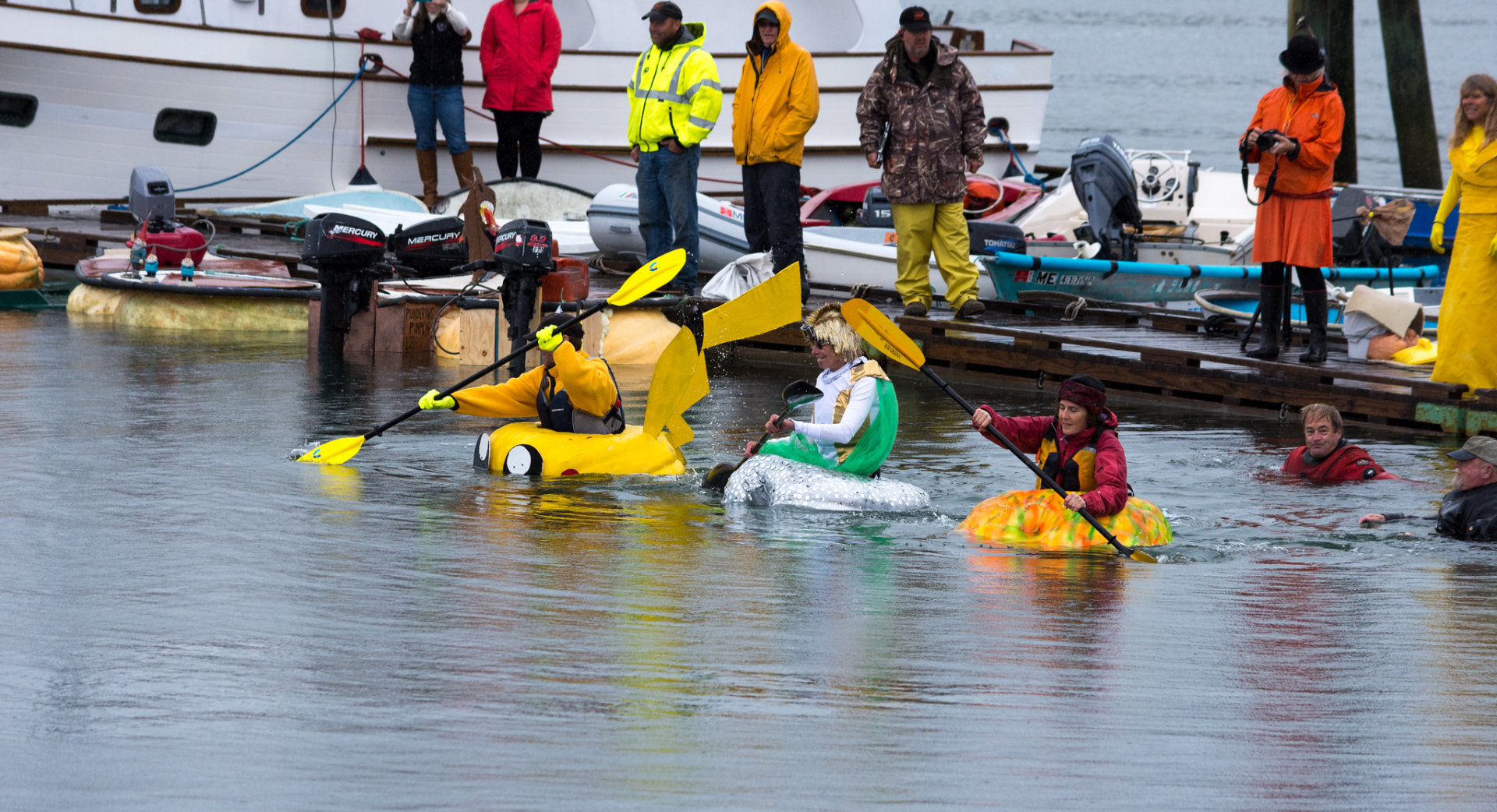 Damariscotta Pumpkinest & Regatta is a fun-filled annual event in Damariscotta, a Lincoln County town, called the oyster capital of New England. Held since 2007, Pumpkinfest draws about 15,000 attendees, flocking to see pumpkin paddleboats, motorboats, and pumpkin cars. The event was named Best Fall Festival in Maine, by Travel and Leisure magazine.
Damariscotta Pumpkinfest & Regatta features an incredible display of giant carved and decorated pumpkins on Main Street, a fun race of giant hollowed-out pumpkins with motors and paddles (Pumpkin Boat Regatta), a derby of pumpkins converted to racing vehicles, and an impressive parade. The Giant Pumpkin Parade in Downtown Damariscotta showcases the largest winning pumpkin and various decorated harvest-themed floats, a colorful extravaganza of costumes, music, and dance.
Another festival's highlight is a massive Atlantic pumpkin plummet and smash. A crane carries pumpkins up nearly 200 feet before dropping them on targets, like old double-decker buses and police cars. Guests can also be amazed by the giant pumpkin catapult demonstration.
The festival, which is run by volunteers, is not only about fun. Damariscotta Pumpkinfest & Regatta promotes horticultural education to gardeners of all ages, providing specific knowledge about growing Atlantic Giant Pumpkins.
Find hotels and airbnbs near Damariscotta Pumpkinfest & Regatta (Map)