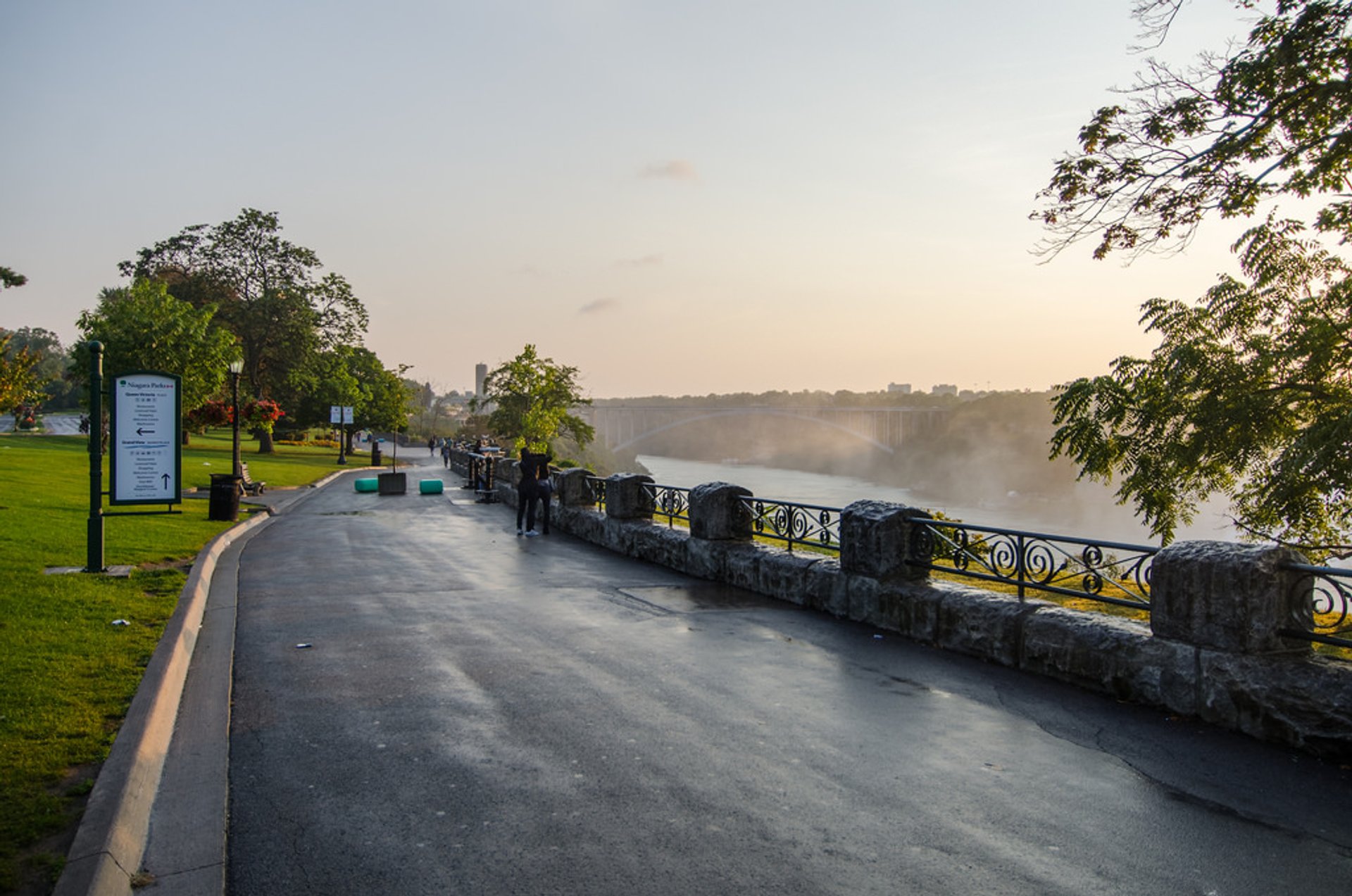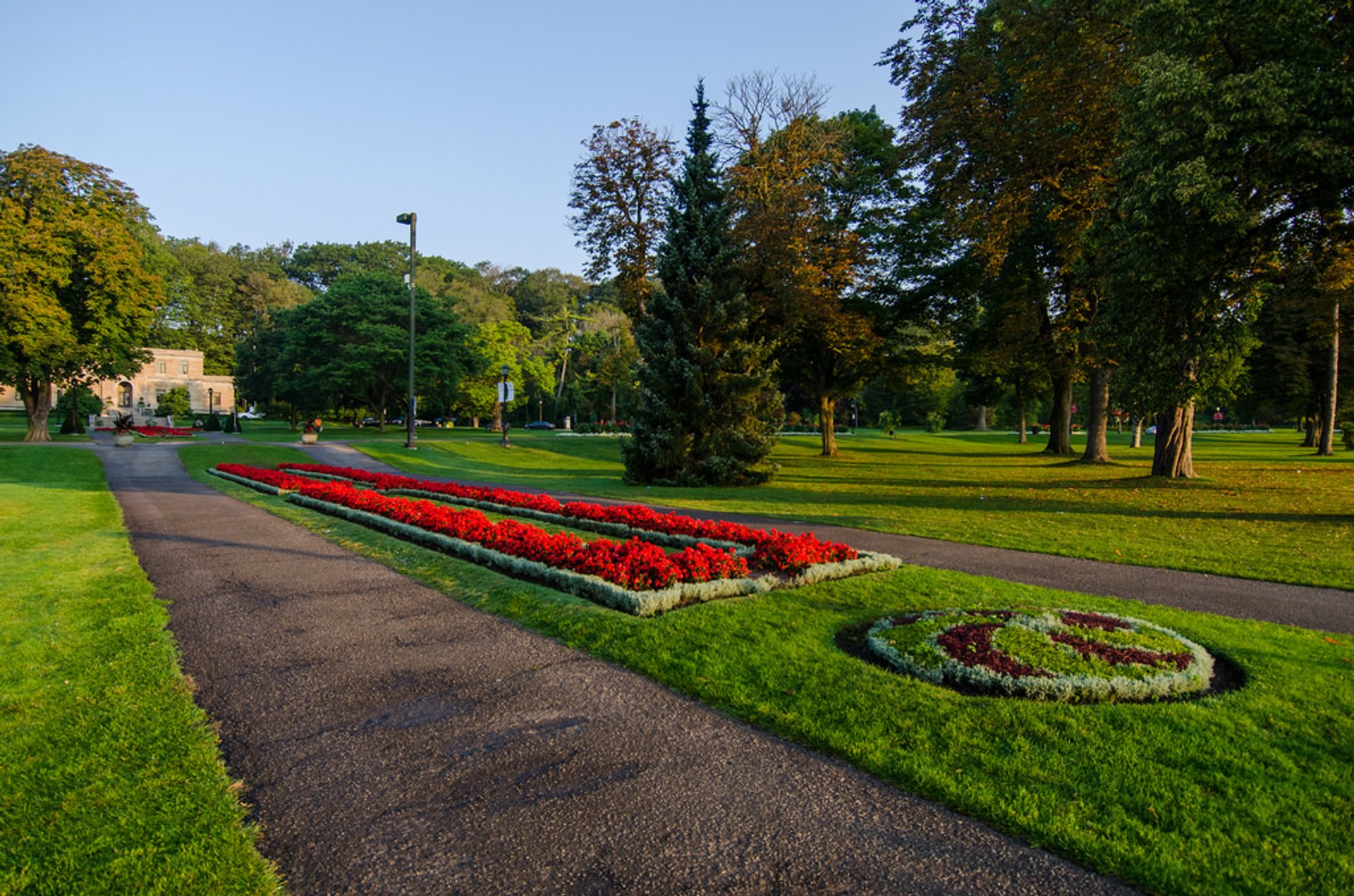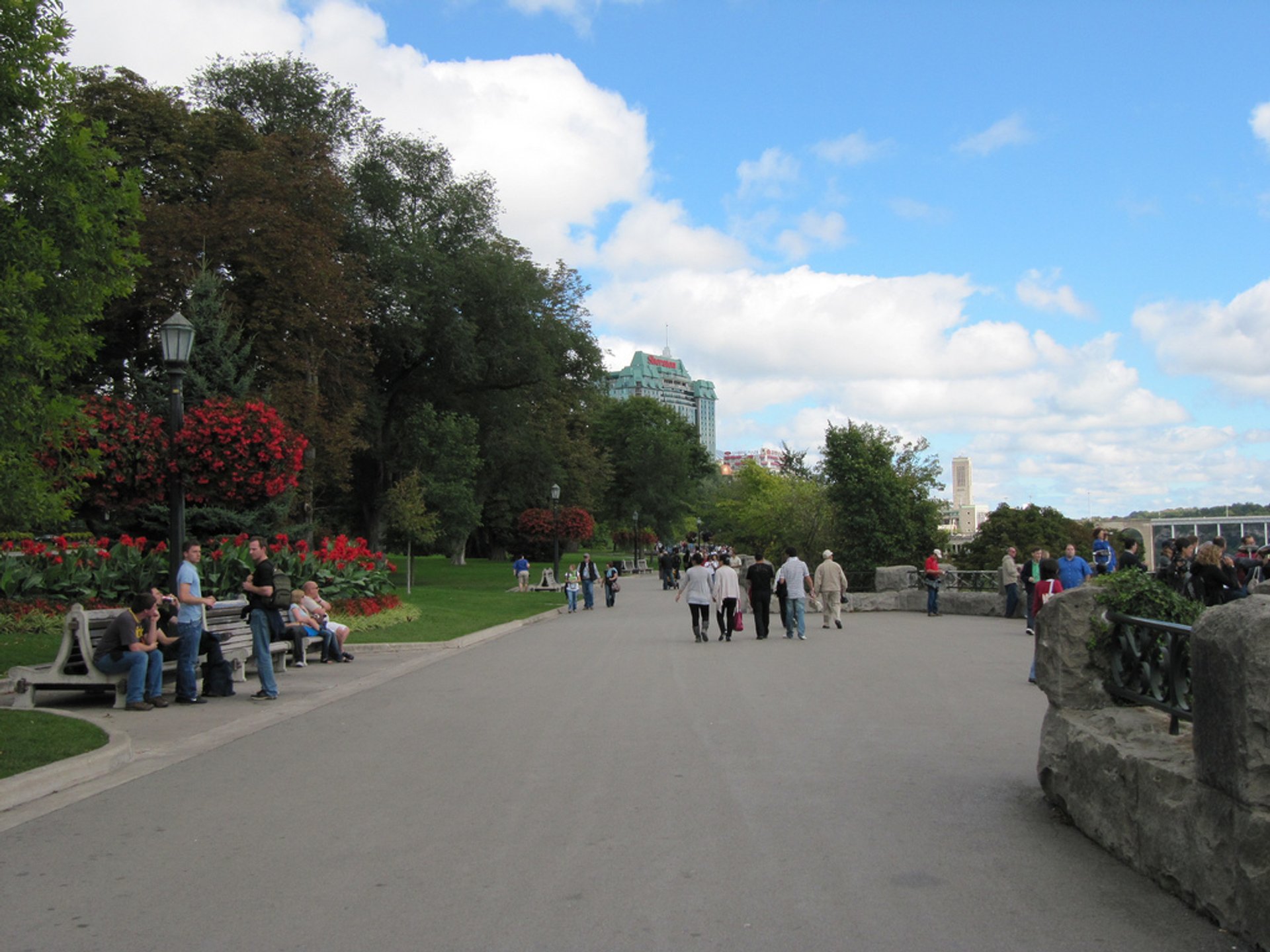 Bounded by the Niagara River Great Gorge and the steep Fallsview moraine, Queen Victoria Park is considered to be the "heart" of Niagara. Promenading through the park beside the Canadian and American Horseshoe Falls, you'll discover a rock garden, a Hybrid tea rose garden and attractive carpet-bedding displays. The well-groomed lawns of the park are an ideal spot to take some photos or chill.
The park celebrates every season in style. Over 500,000 spring daffodils start the season in their welcoming and bright way. Magnificent tulips, jaw-dropping magnolia trees, and other blooms are all there for your delight. Carpet-bedding displays are mostly featured in the summer. Lantana and fuchsia, coleus, cannas, and a world of other plants provide aesthetic and horticultural points of interest. Kale and chrysanthemums are indicative of the autumn.
We recommend visiting the park in the season between April and September when it's the most flowered.
Find hotels and airbnbs near Queen Victoria Park (Map)