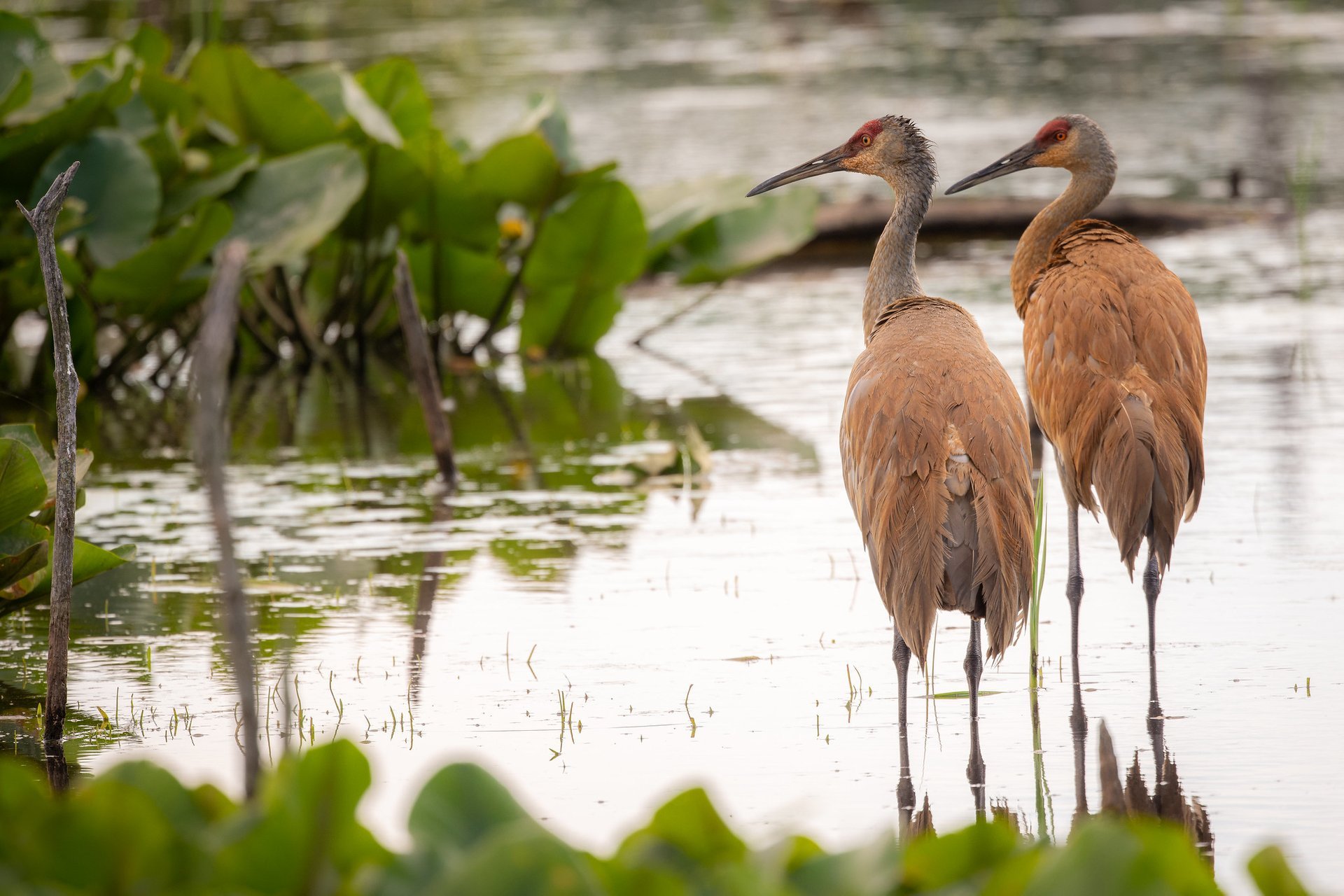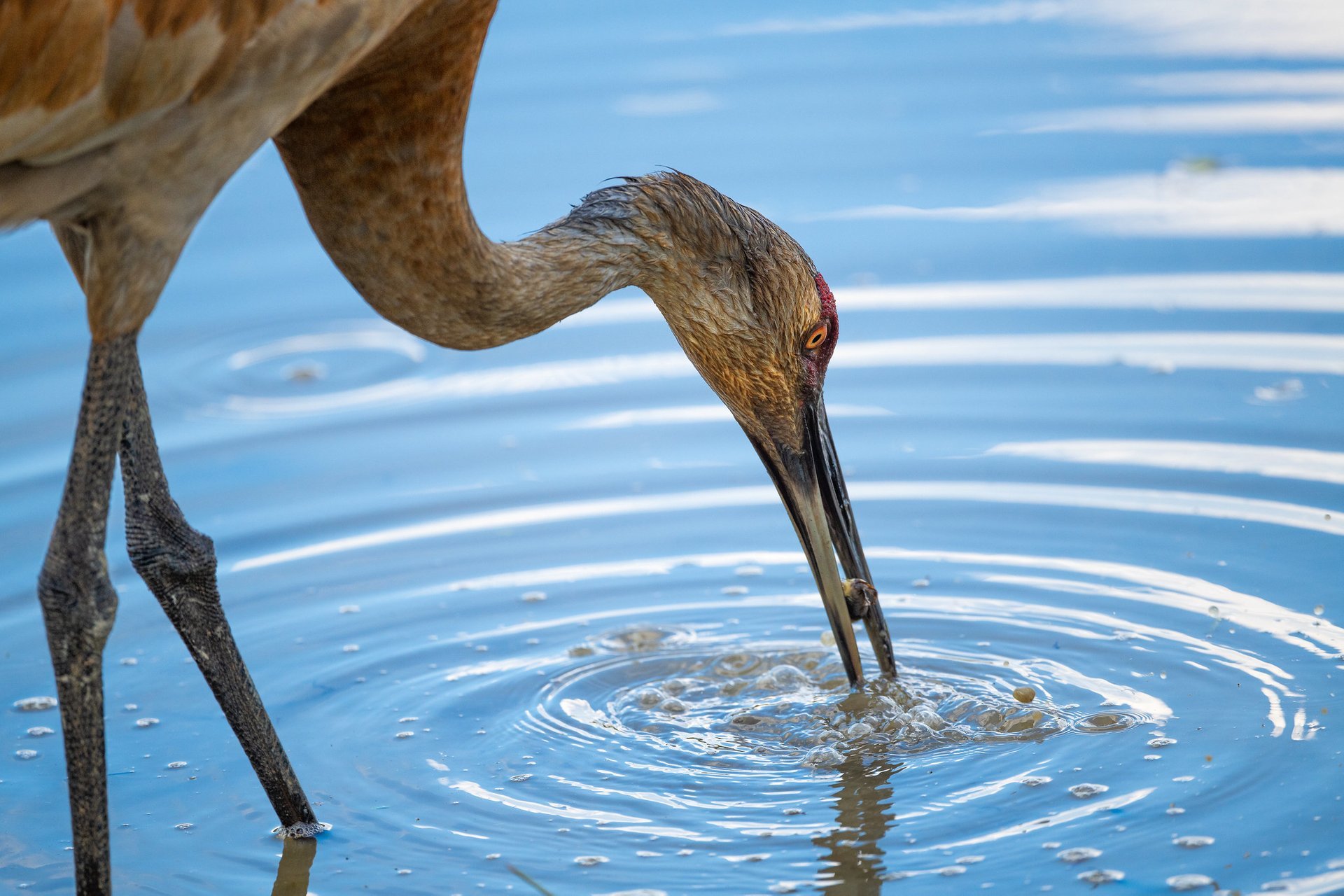 Sandy Ridge Reservation, Ohio
Ohio is lucky to have its own small population of sandhill cranes that arrive in late February to nest and breed at the marshes and wetlands of the northern part of the state. Sandhill crane is one of the oldest bird species on the planet, and even though in Ohio this bird is listed as endangered, there are more than half a million of them in North America.
Sandhill cranes mate for life. In Ohio, it's possible to observe their famous dances during courtship, as cranes pair up and get ready to arrange nests. The dance of the sandhill crane is quite unique as it includes bows, various steps, wing moves, and leaps up to several feet off the ground.
Sandhills can be watched at a few wildlife areas in Ohio, such as Sandy Ridge Reservation of Lorain County in North Ridgeville, a 526 acre (212 ha) wetland and wildlife preserve. Other spots include Funk Bottoms Wildlife Area near Wooster, Ottawa National Wildlife Refuge by Lake Erie, Mosquito Creek Wildlife Area near Cleveland, Lake La Su An Wildlife Area, and Deer Creek Wildlife Area. The best time to spot them is during fall migration in September. At this time, many cranes pass Ohio on the way to Florida, Mexico, and Texas.
Find hotels and airbnbs near Sandhill Cranes (Map)