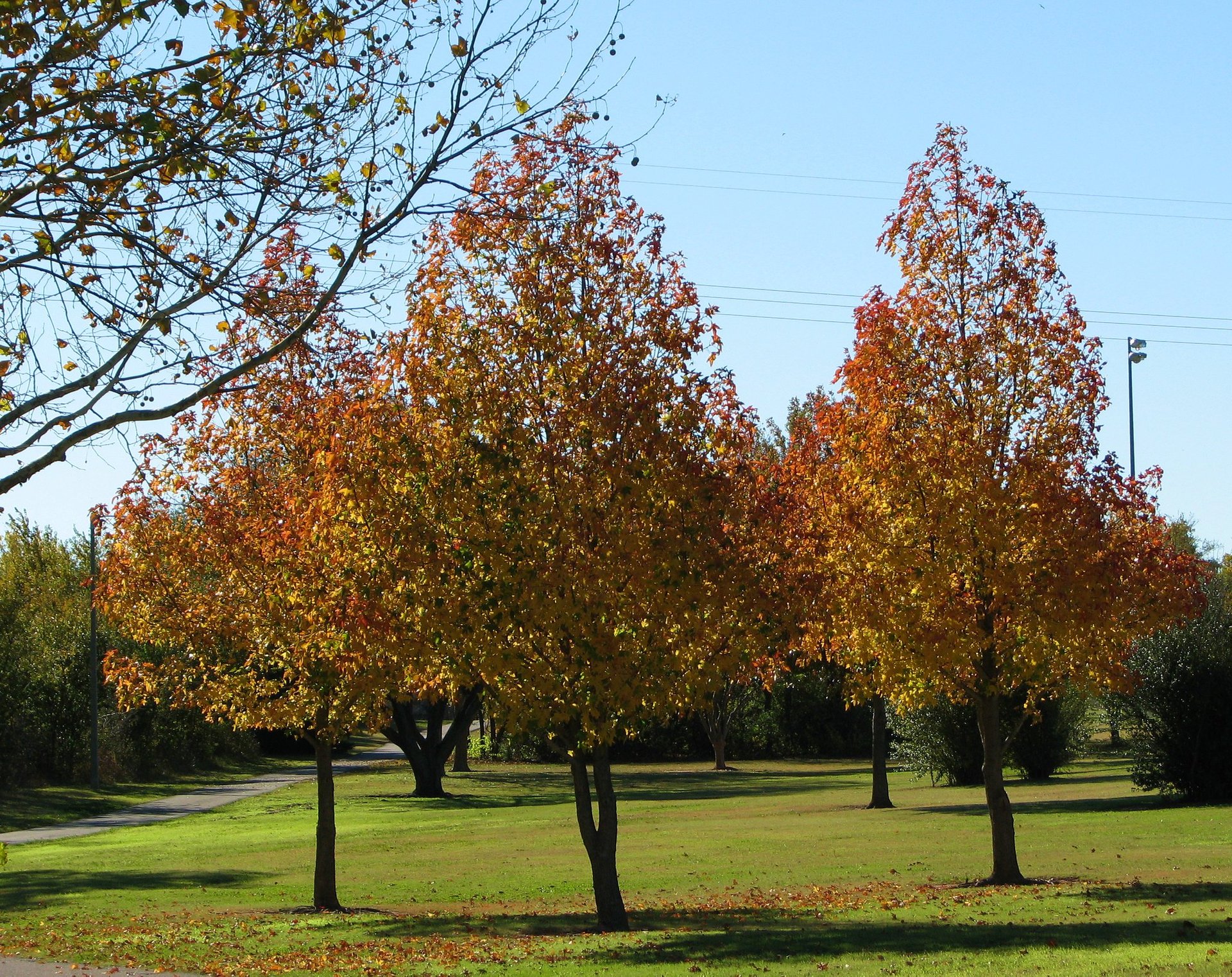 Three Trees in Oklahoma City
In the city and on the outskirts—fall in Oklahoma City is a whole palette of orange, yellow, and red.
Fall colors in the city
Located in downtown Oklahoma City, Myriad Botanical Gardens are the easiest way to catch a moment of magical change of seasons. Red maples and orange cypress look astonishing with skyscrapers in the background. Not far from the gardens is Bricktown—a cozy district for a boat trip.
Heritage Hills is another historical neighborhood which is filled with colors at the end of October. Take a walk near Overholser Mansion and Hales Mansion for unusual autumn photos without leaving the city.
Fall colors outside the city
Less than two hours from the city are two excellent parks for a color hunt. Roman Nose State Park has many streams that run along forest paths and is the perfect place to hike, rent a lodge, and enjoy nature's beauty. Red sandstone canyon walls of Red Rock Adventure Park, together with vibrant fall leaves, make this an outstanding autumn ensemble.
Find hotels and airbnbs near Fall Colors (Map)