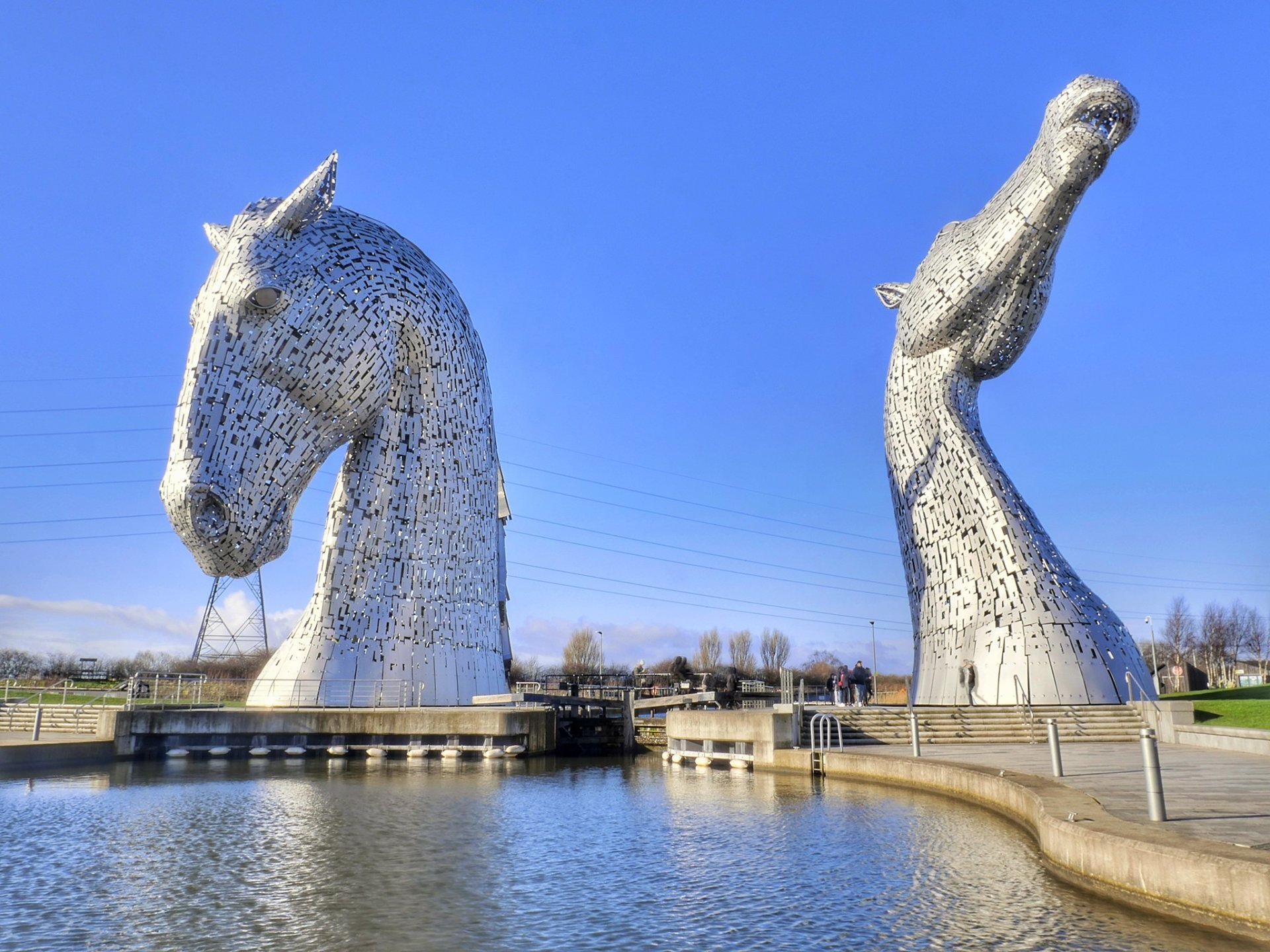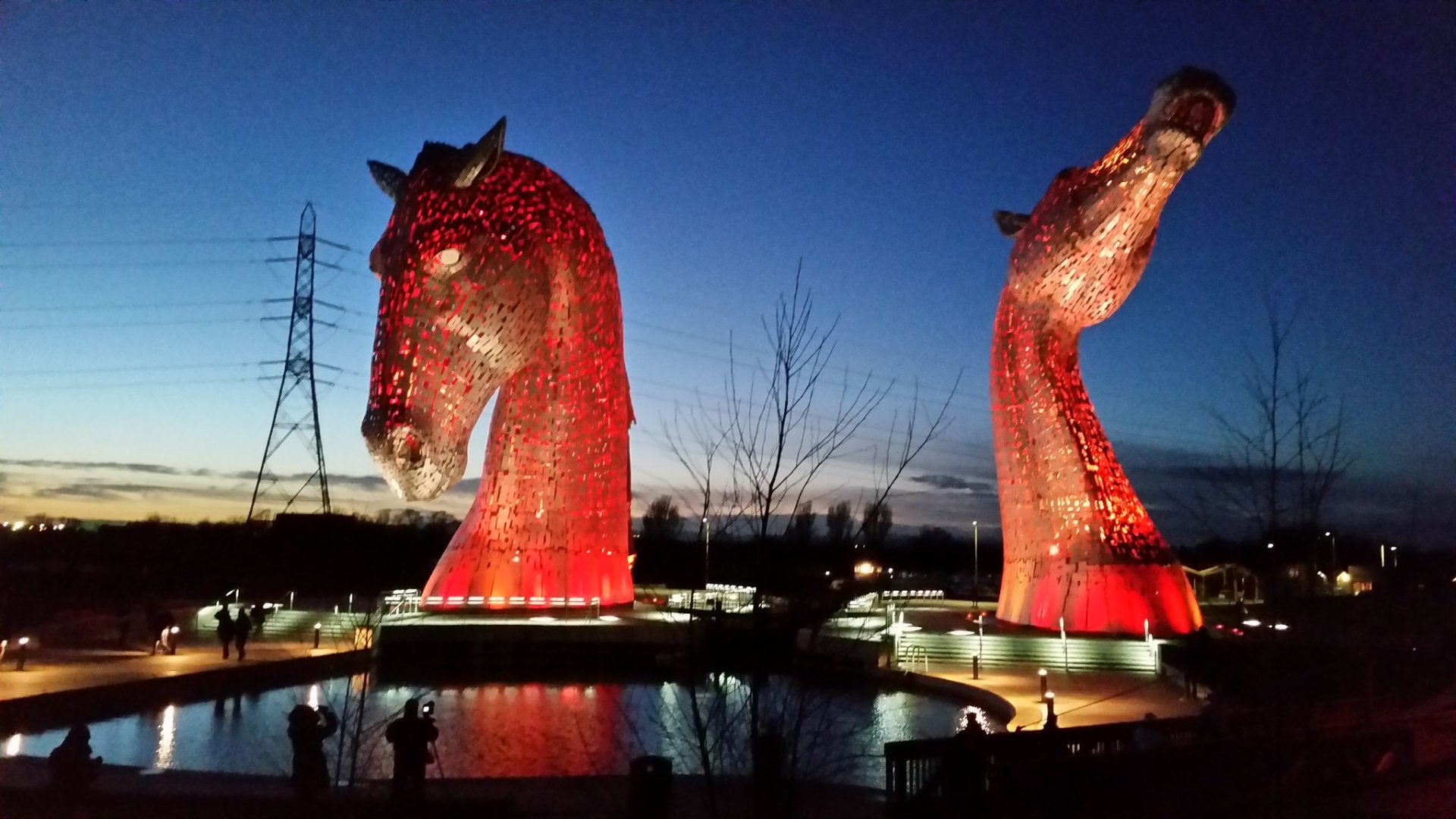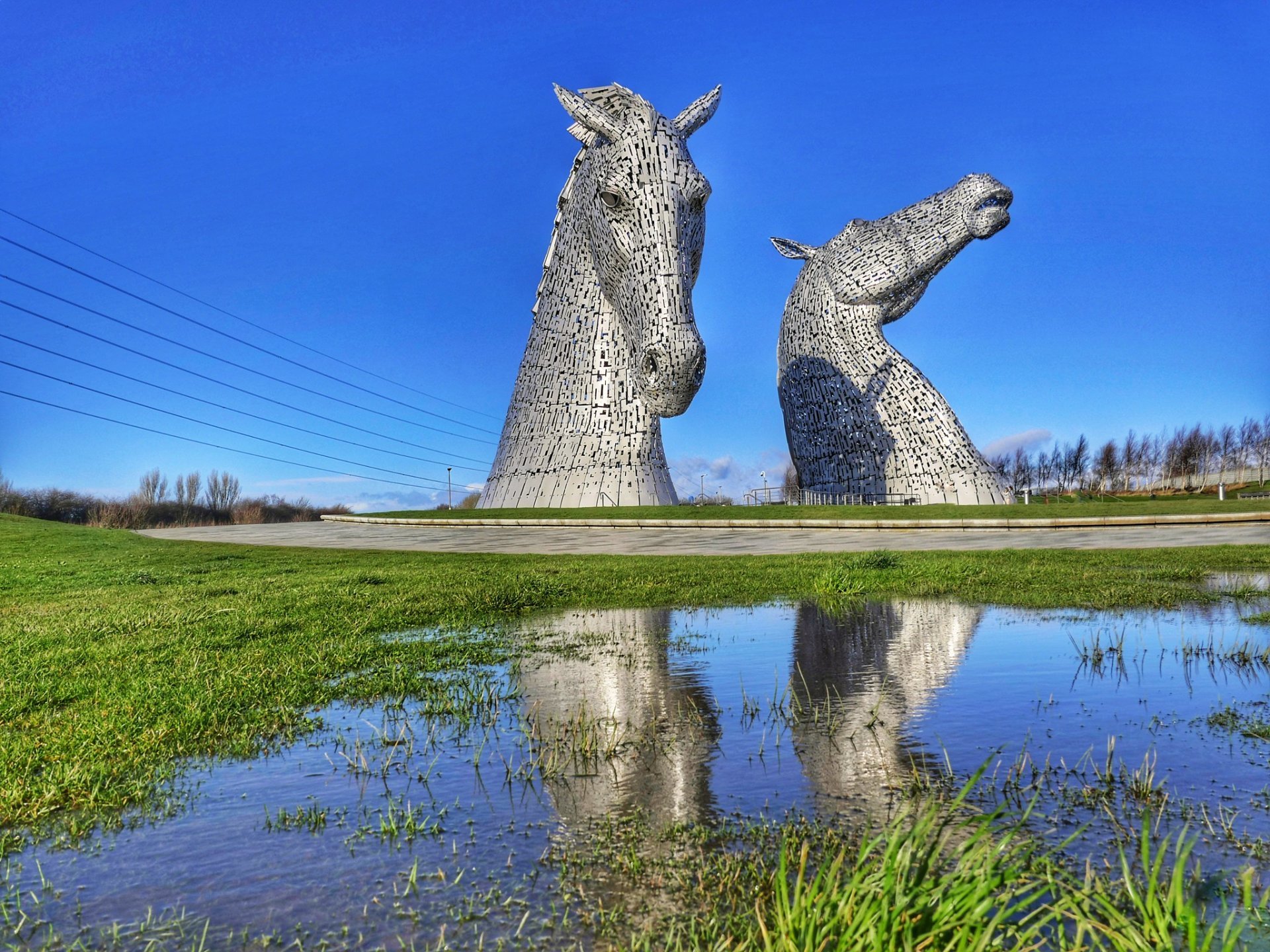 Kelpies is an impressive 100-ft (30-m) sculpture of horse heads located in Helix Park, between the towns of Falkirk and Grangemouth in Scotland. Opened in April 2014, the monument pays tribute to Scotland's folklore and horse-powered industrial heritage. Kelpie, which derives from the Gaelic word "cailpeach," is a mystic creature, which often appears in the shape of a horse and haunts rivers and lakes.
The magical Kelpies, which weigh about 300 tonnes, were created by Andy Scott, a Scottish figurative sculptor, who is also known for his works in Glasgow Harbour and in Cumbernauld. The Kelpies, which were modeled after famous Scottish Clydesdale horses, have become a symbol of Falkirk, attracting crowds of tourists.
The Kelpies monument in Helix park is free and open all year round. Visitors can even go on a tour inside a Kelpie sculpture to get an idea of how it was constructed. The Falkirk area also boasts 300 mi (500 km) of trails for walking and cycling. Helix also hosts an adventure play park, with splash play fountains and various activities available in the summer.
Find hotels and airbnbs near Kelpies (Map)