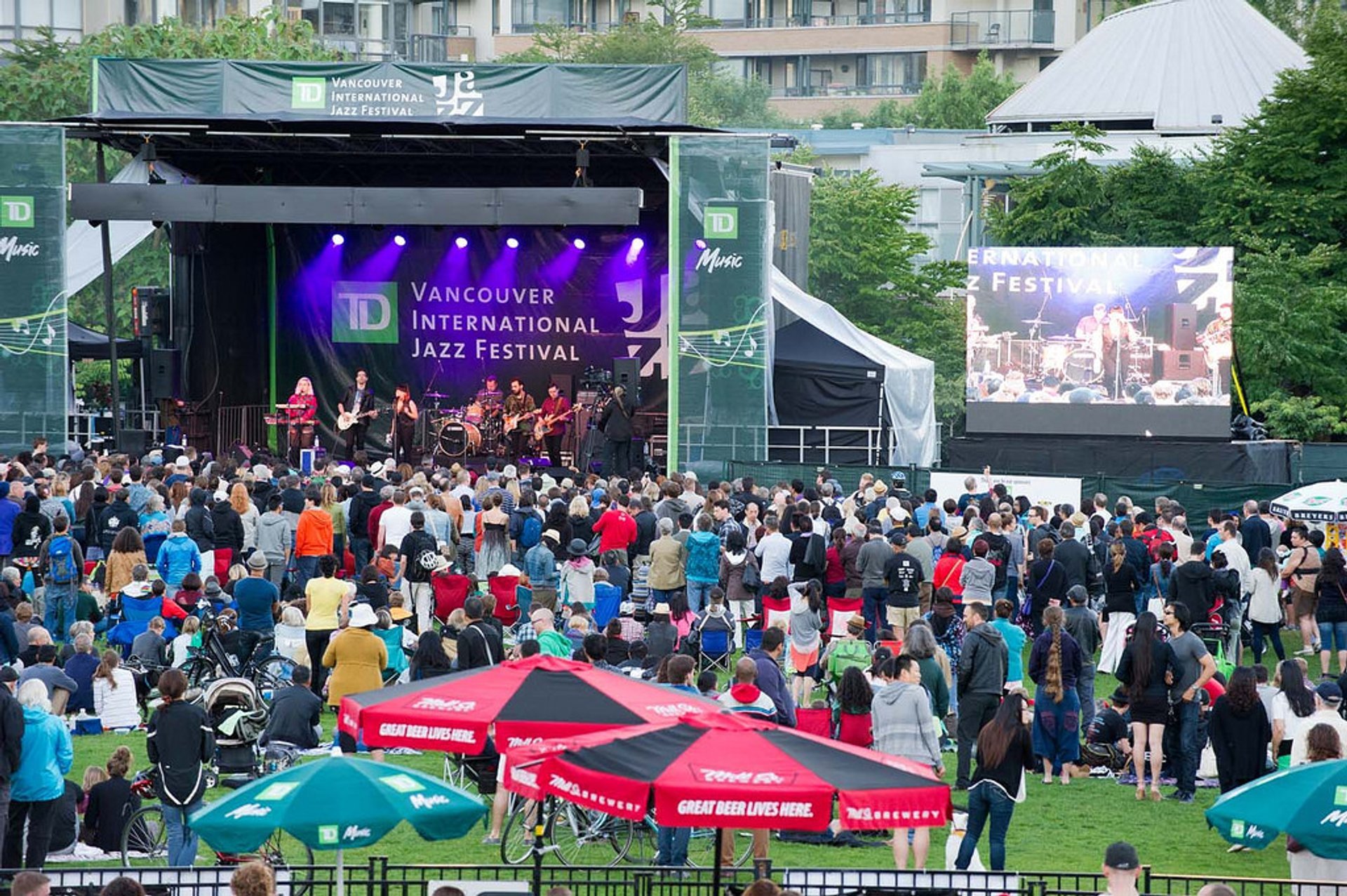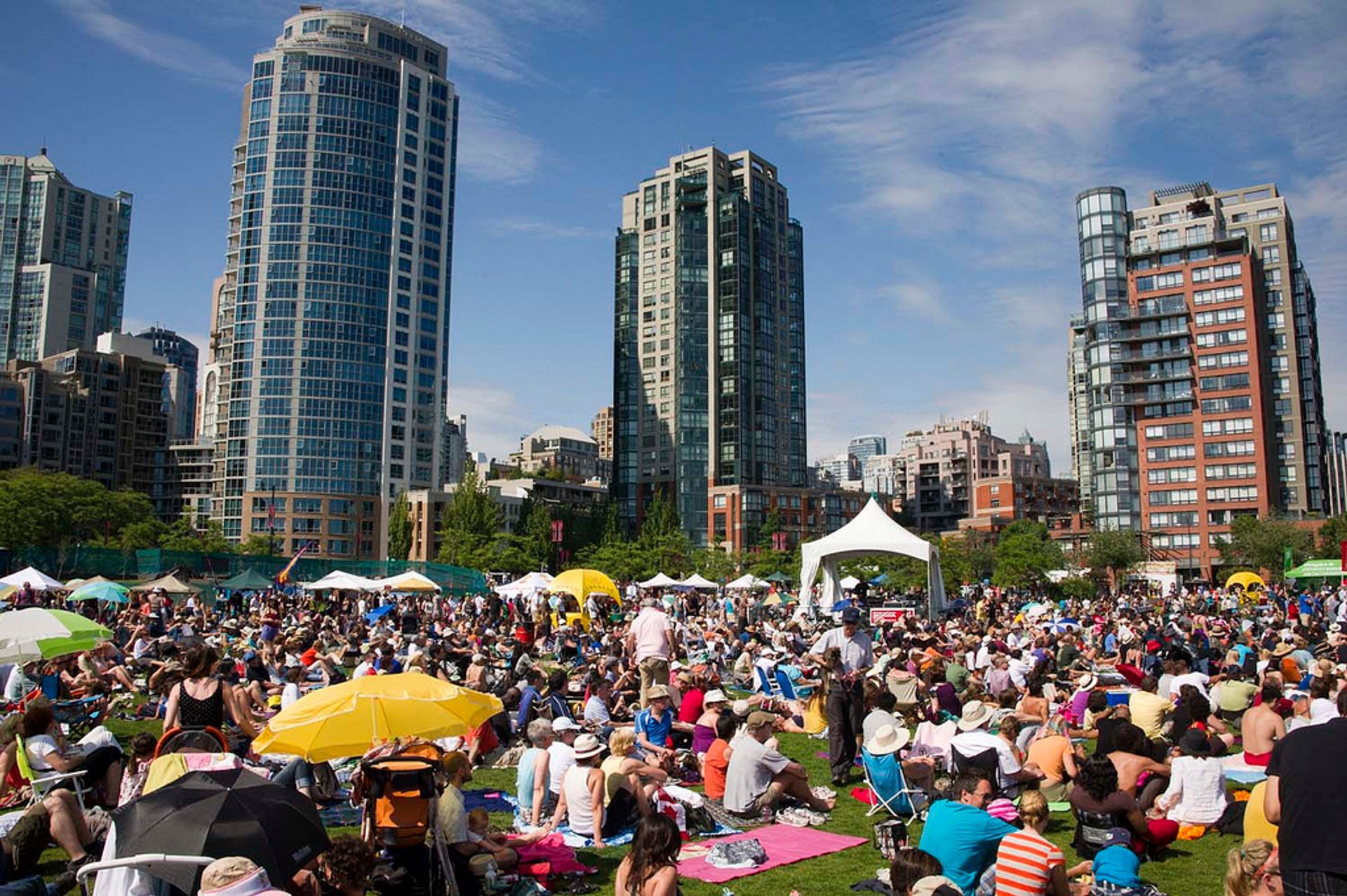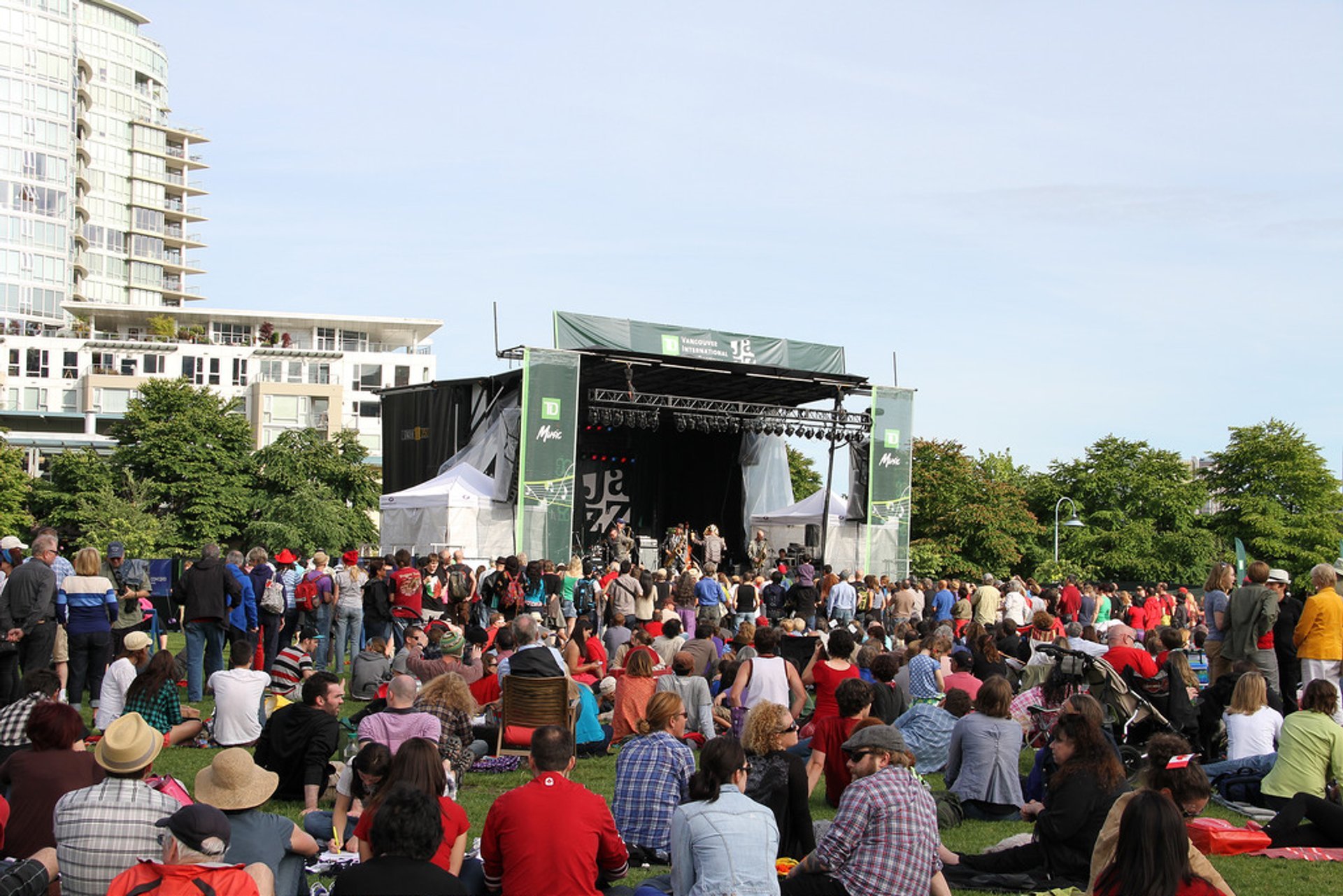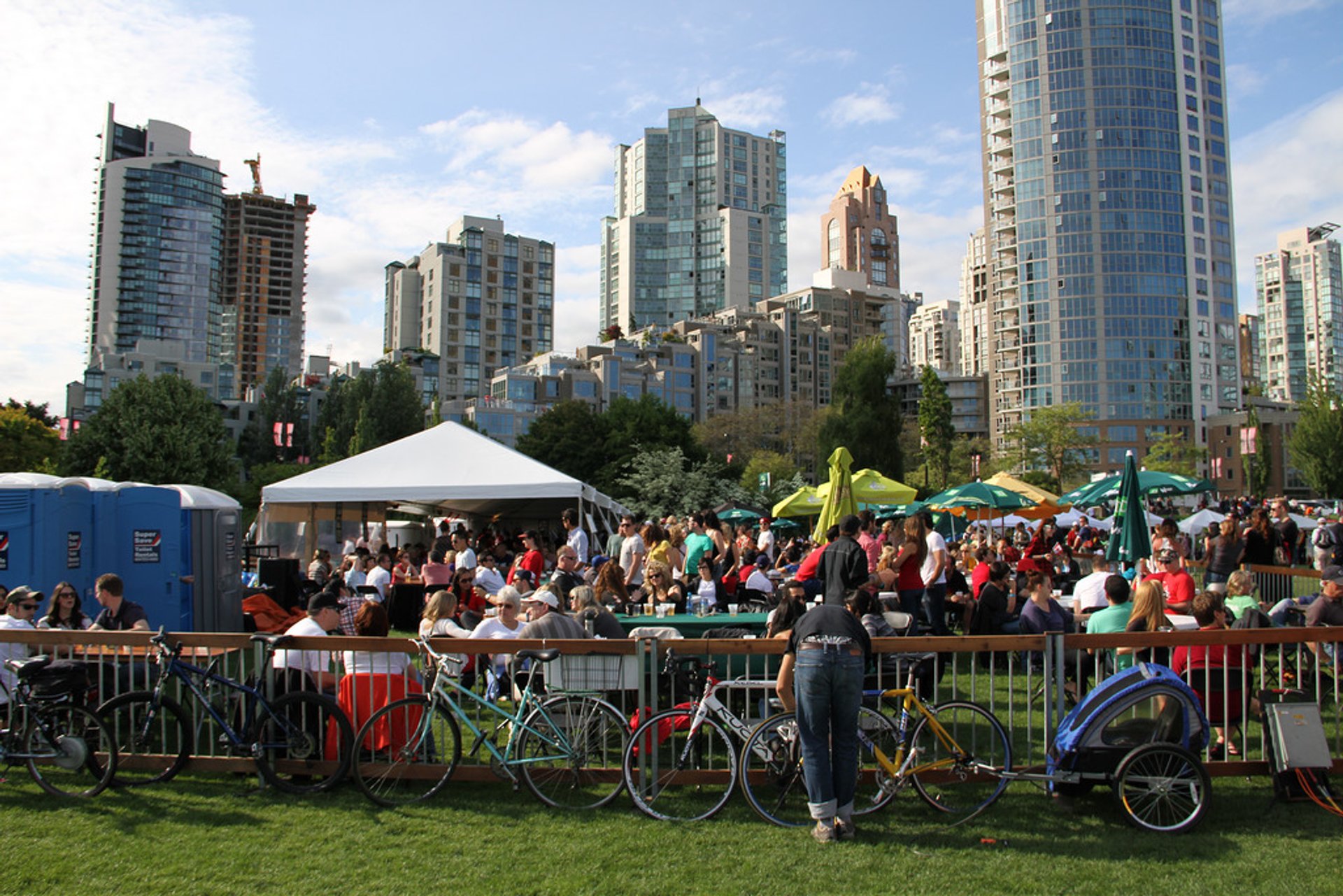 The Vancouver International Jazz Festival runs from mid-June until Canada Day on July 1st. Being one of the largest jazz gatherings in Canada, it consists of over 300 concerts at about 30 venues that take place over a period of two weeks. The festival brings together jazz legends, emerging musicians and contemporary visionaries from different countries. Jazz club sessions, outdoor improvisations in the park, the Vancouver International Jazz Fest has it all!
During two weeks the Vancouver International Jazz festival hosts 130 free concerts. David Lam Park Jazz weekend is among the most popular Vancouver events, featuring eclectic lineups in a beautiful green space. David Lam Park is located at Pacific Blvd, between Coopers' Park to the east and George Wainborn Park to the west.
The festival emerged from the Vancouver jazz scene in the early 1980s. In 1984, the Pacific Jazz and Blues Festival was held in the city for the first time. In 1986, it changed the name, and the first annual Vancouver International Jazz Festival was produced featuring legends like Miles Davis, Wynton Marsalis, Tony Williams, Bobby McFerrin, Albert Collins, and John Mayall.
The festival draws in about 460,000 people each year. And over 1000 volunteers help to make the event happen with its hundreds of performances in parks, community centres, streets, clubs, and public plazas in various neighborhoods.
Find hotels and airbnbs near Vancouver International Jazz Festival (Map)