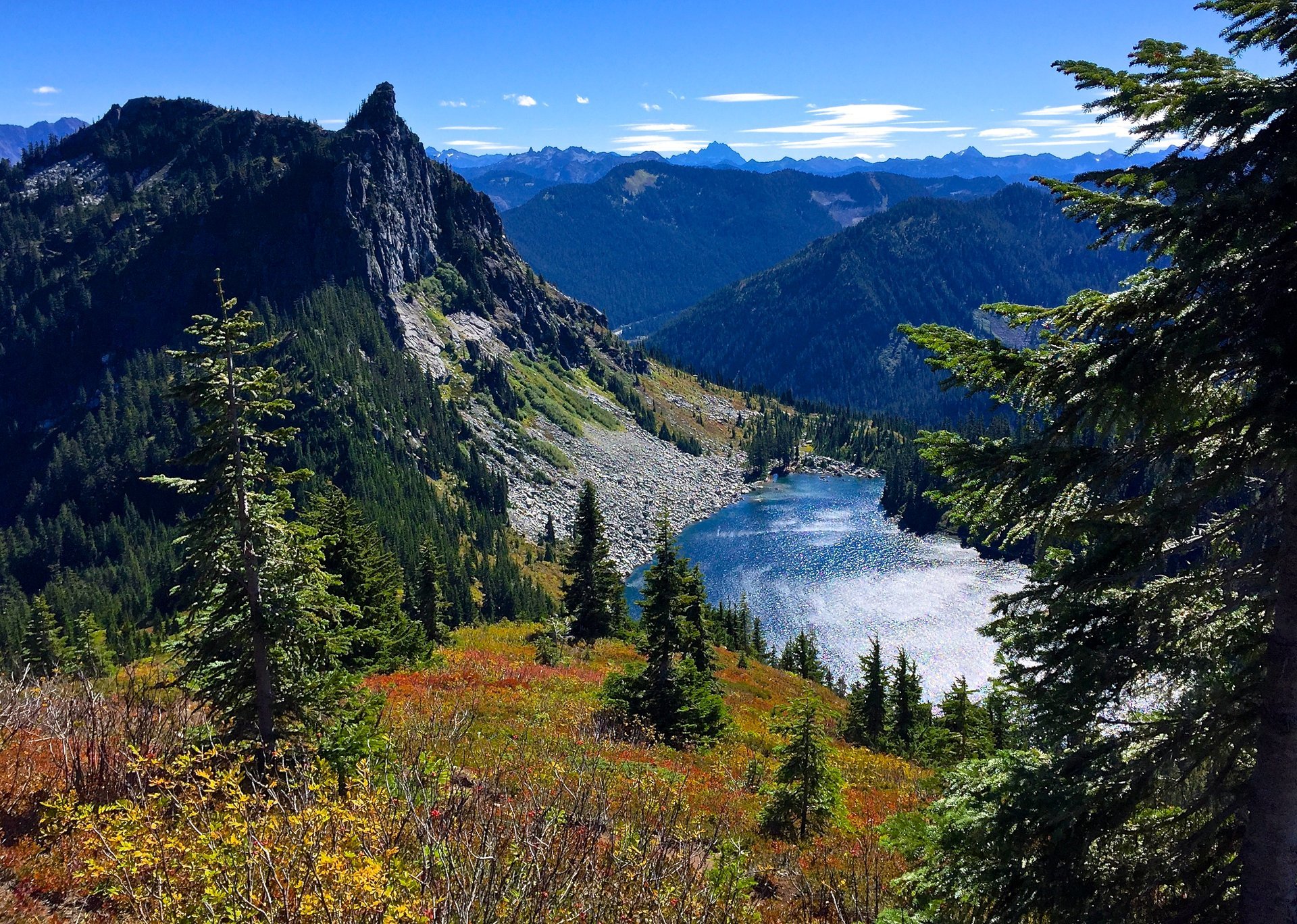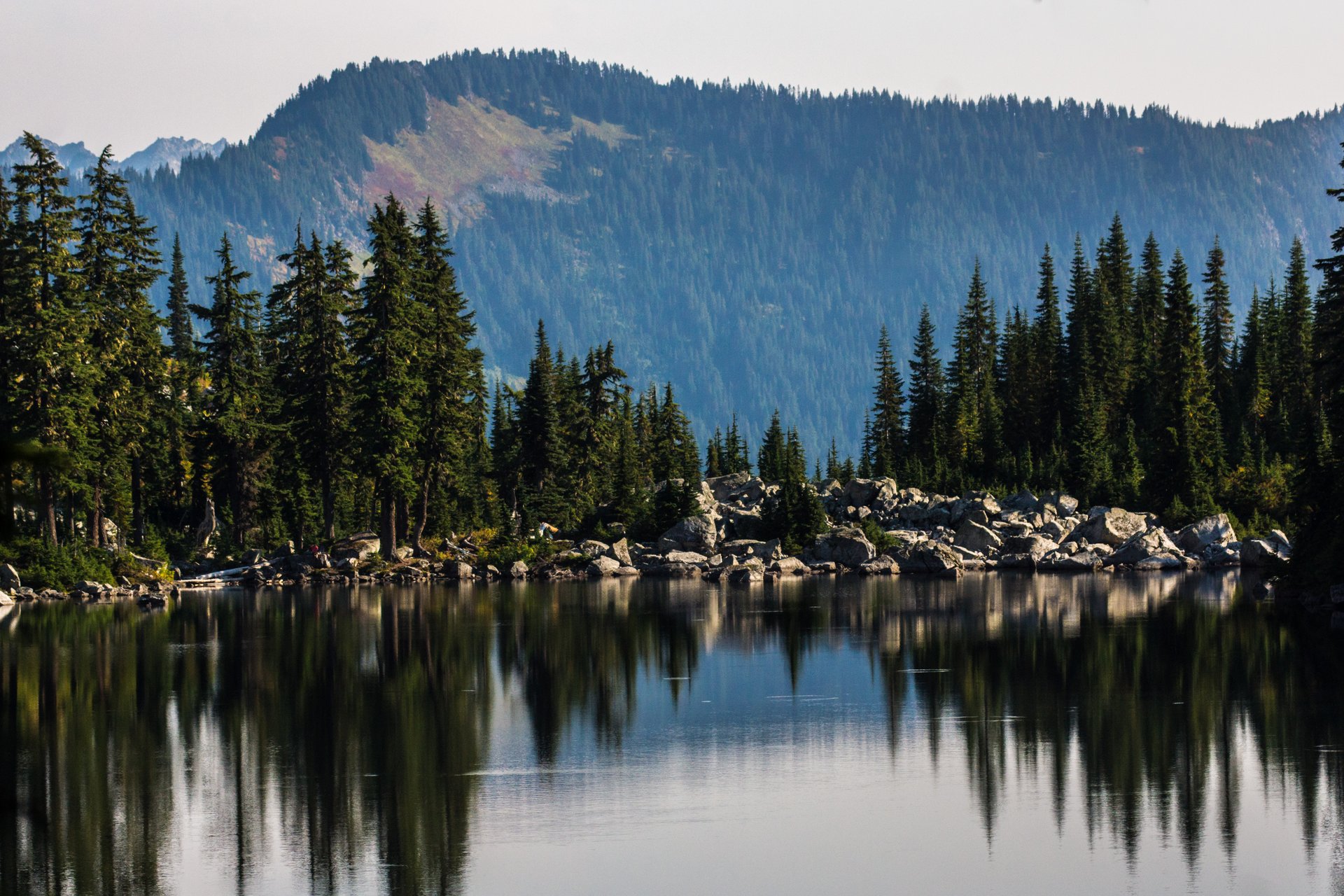 Lake Valhalla is a beautiful glacial lake in the Okanogan-Wenatchee National Forest, Washington. The lake is located just off the popular Pacific Crest Trail. The 7-mi (10-km) out and back trail to Lake Valhalla can be accessed from either nearby Stevens Pass or Smith Brook Road located on the Pacific Crest Trail. The scenic lake at an elevation of 5,050 ft (1,500 m) is surrounded by Lichtenberg Mountain and Mount McCausland. The best time to hike there is snowless season from June through October. In June look for wildflowers, in August—for huckleberries, and in October—for beautiful fall colors. In the winter months the trail requires snowshoes.
To get to the trailhead for Lake Valhalla drive from Stevens Pass on US 2 east for 6 miles and then drive west from Mill Creek for about a mile. Then turn right onto Smith Brook Road. You'll reach the Smithbrook Trailhead in about 2.8 miles. It takes about two hours to drive from Seattle to the trailhead. Northwest Forest Pass is required for parking.
The Smithbrook trail starts with a series of switchbacks and then wind up to Union Gap where it reaches the Pacific Crest Trail. From there hike southwards until you reach the gap between Mount McCausland and Mount Lichtenberg where you can glimpse at Lake Valhalla. Just before the gap, there is a boot trail up the ridge to a lookout site at Mount McCausland. Some 600 feet of steep climbing will bring you to the top where you will be rewarded with great views of Glacier Peak to the north.
After passing over the gap, descend to Lake Valhalla. There are several overnight campsites and a few backcountry toilets at the lake. Keep in mind that campfires are not permitted in the area. There is also a pleasant sandy beach at the lake, which is perfect for a picnic and relaxing in the warm summer months.
Find hotels and airbnbs near Lake Valhalla (Map)