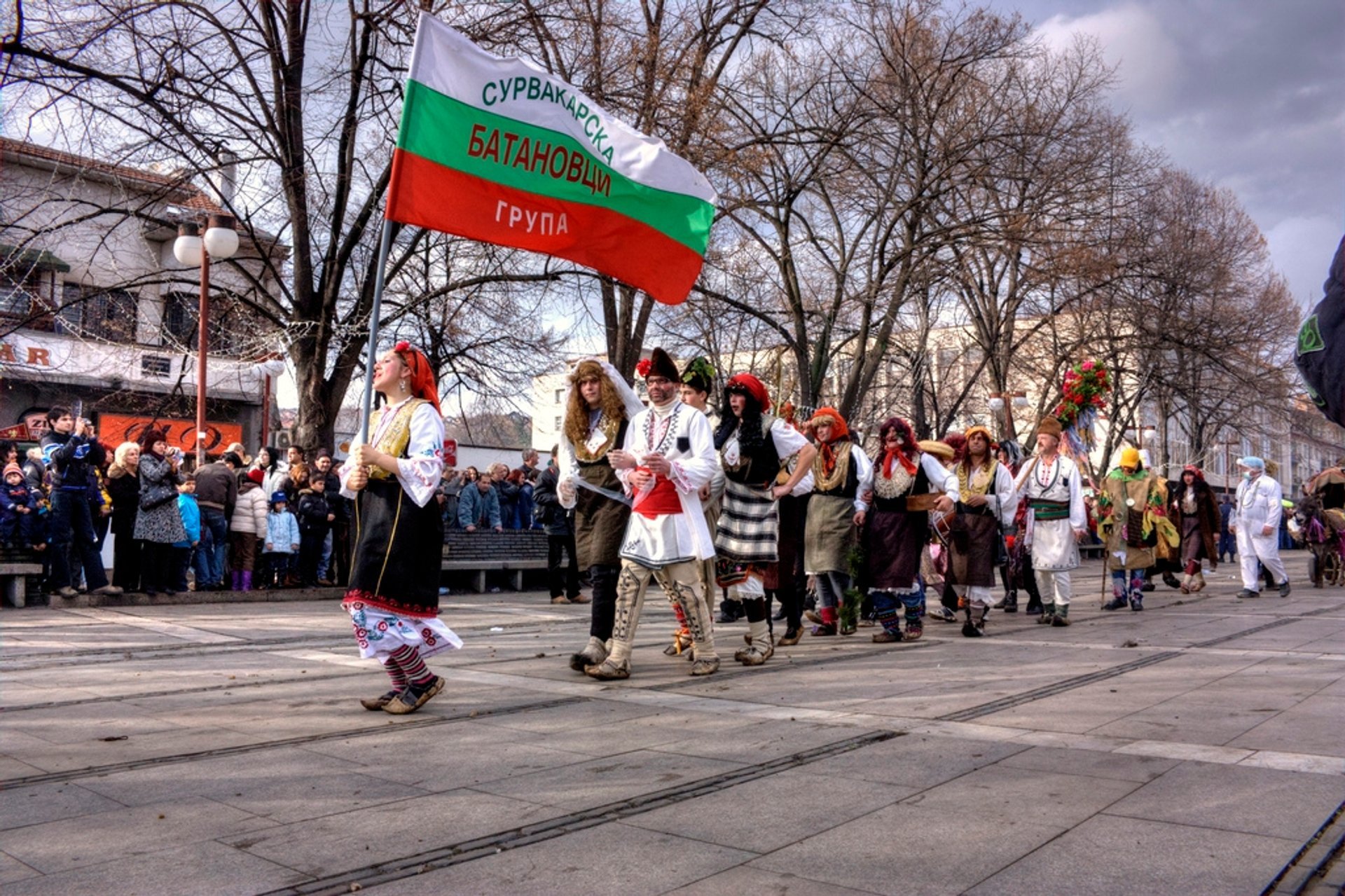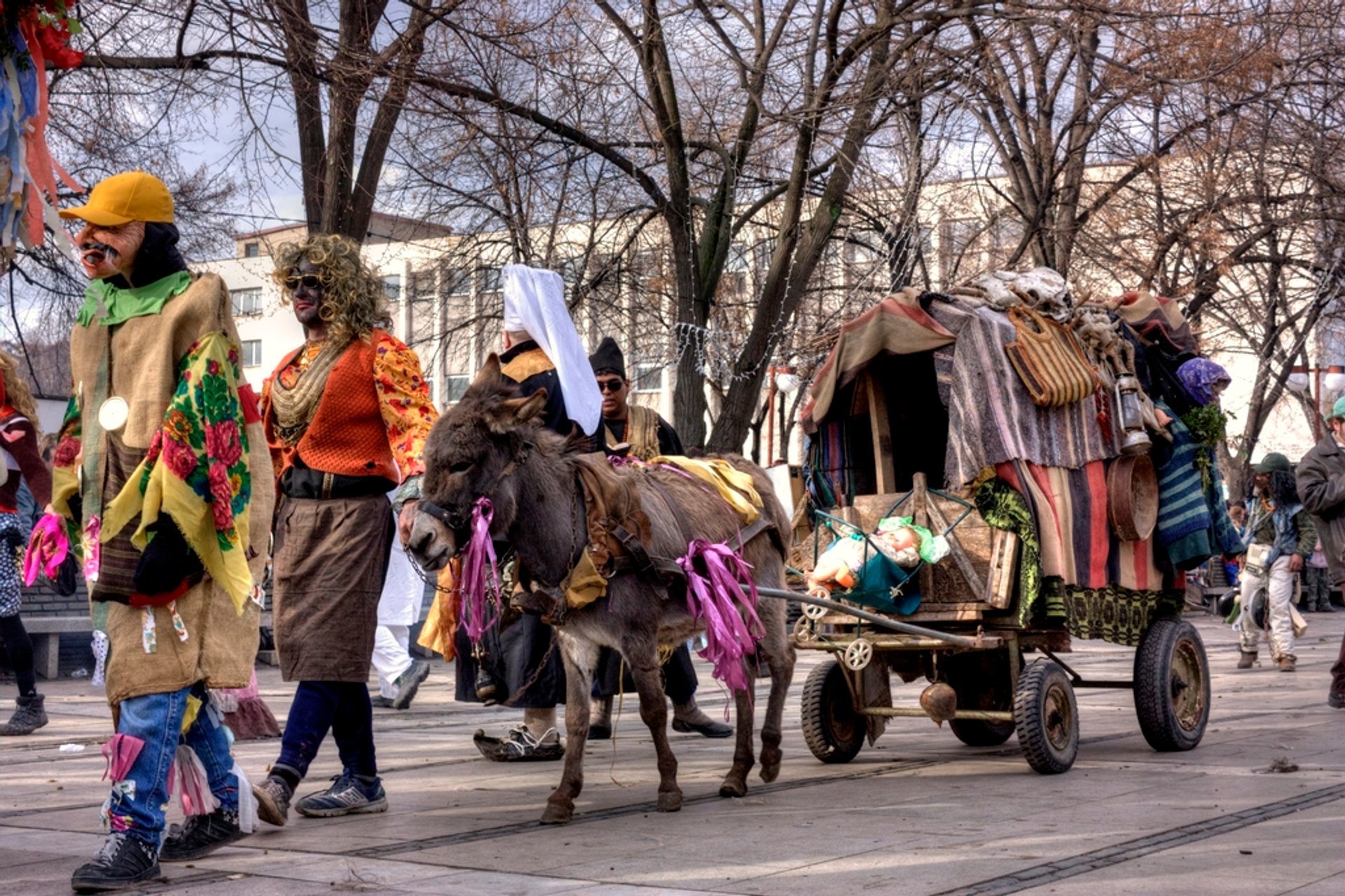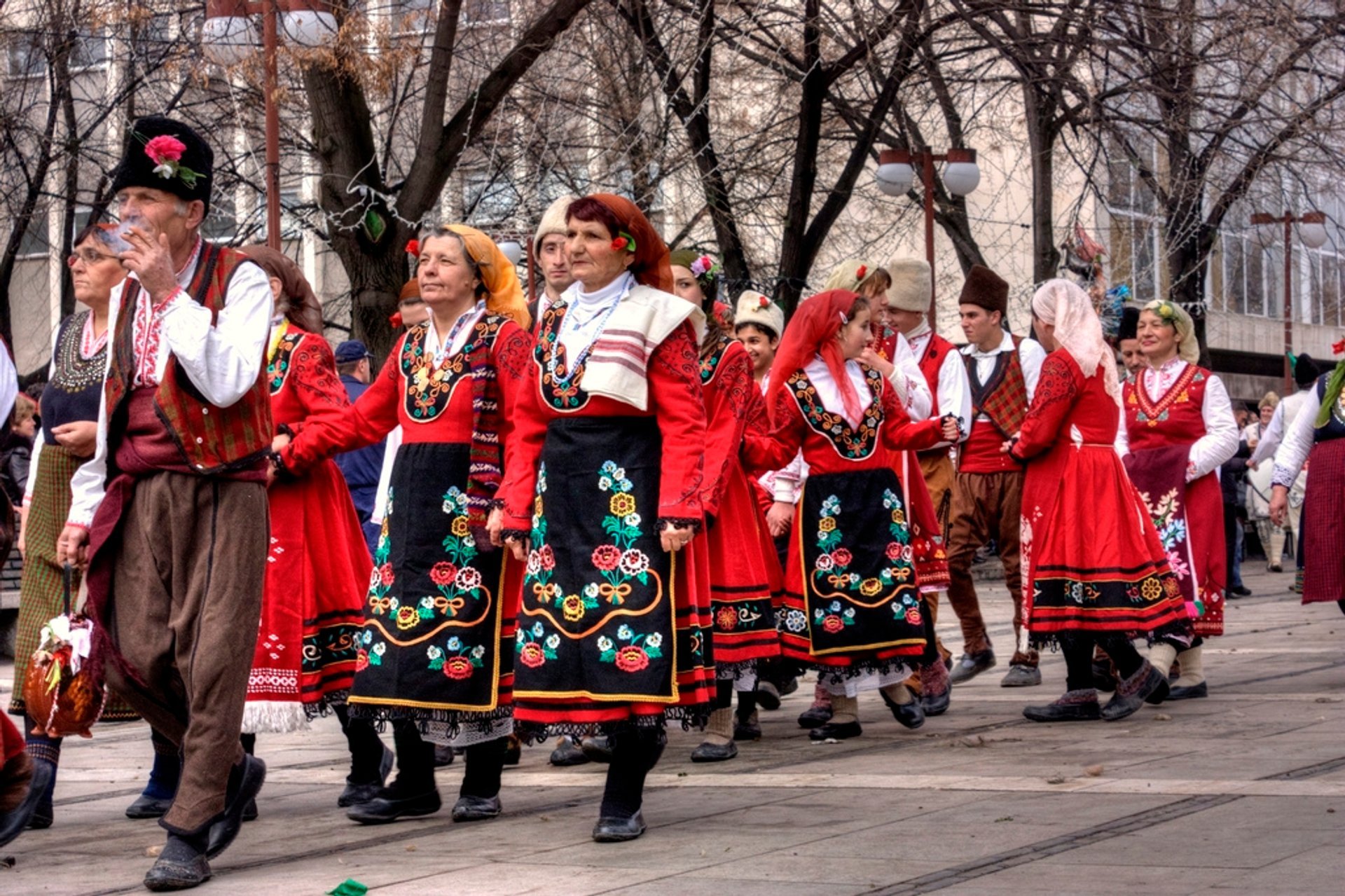 The traditional Kukeri celebrations at the Bulgarian town Pernik
See accommodations nearby
Every year, masquerade groups worldwide come to Pernik to contribute to and to witness the magic of The Bulgarian International Festival of Masquerade Games "Surva." This unique event takes place annually at the end of January.
During the festival, you can see many masquerade processions, fairs, and performances. Within two days, about 5,000-6,000 people represent about 90 masquerade groups from different ethnographic regions of Bulgaria, and guests from other countries participate in the festival. At the end of Surva, the contest's jury determines the best carnival mask and the best costume while the audience selects their winner.
The festival's opening ceremony is accompanied by a night gala concert of folk music groups and a musical laser show. There is even a torchlight procession followed by dancers with copper and bronze bells attached to their costumes. During the festival, you will have a chance to participate in numerous workshops as well as visit exhibitions and shop at souvenirs stalls in the central square.
Find hotels and airbnbs near Surva Festival (Map)