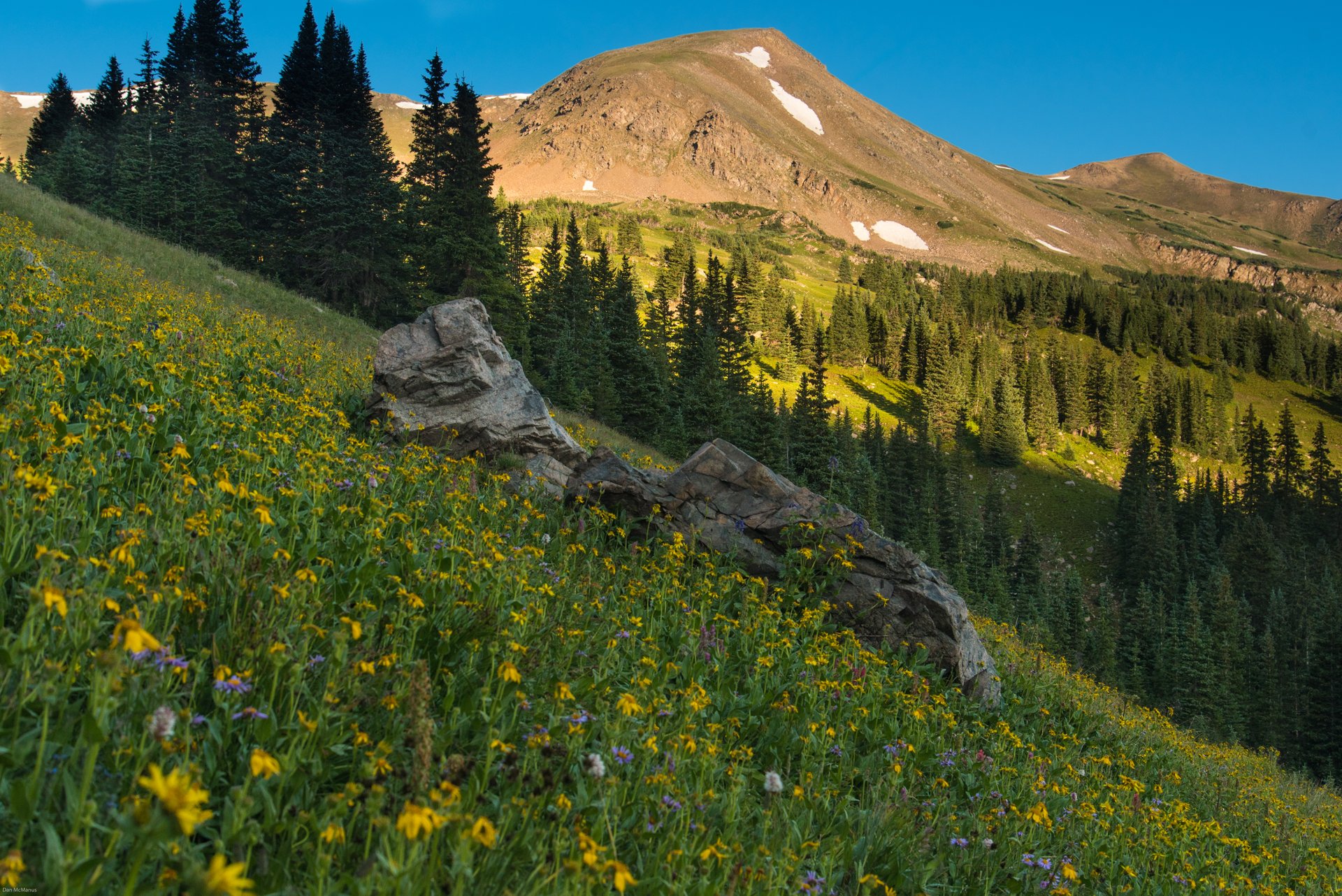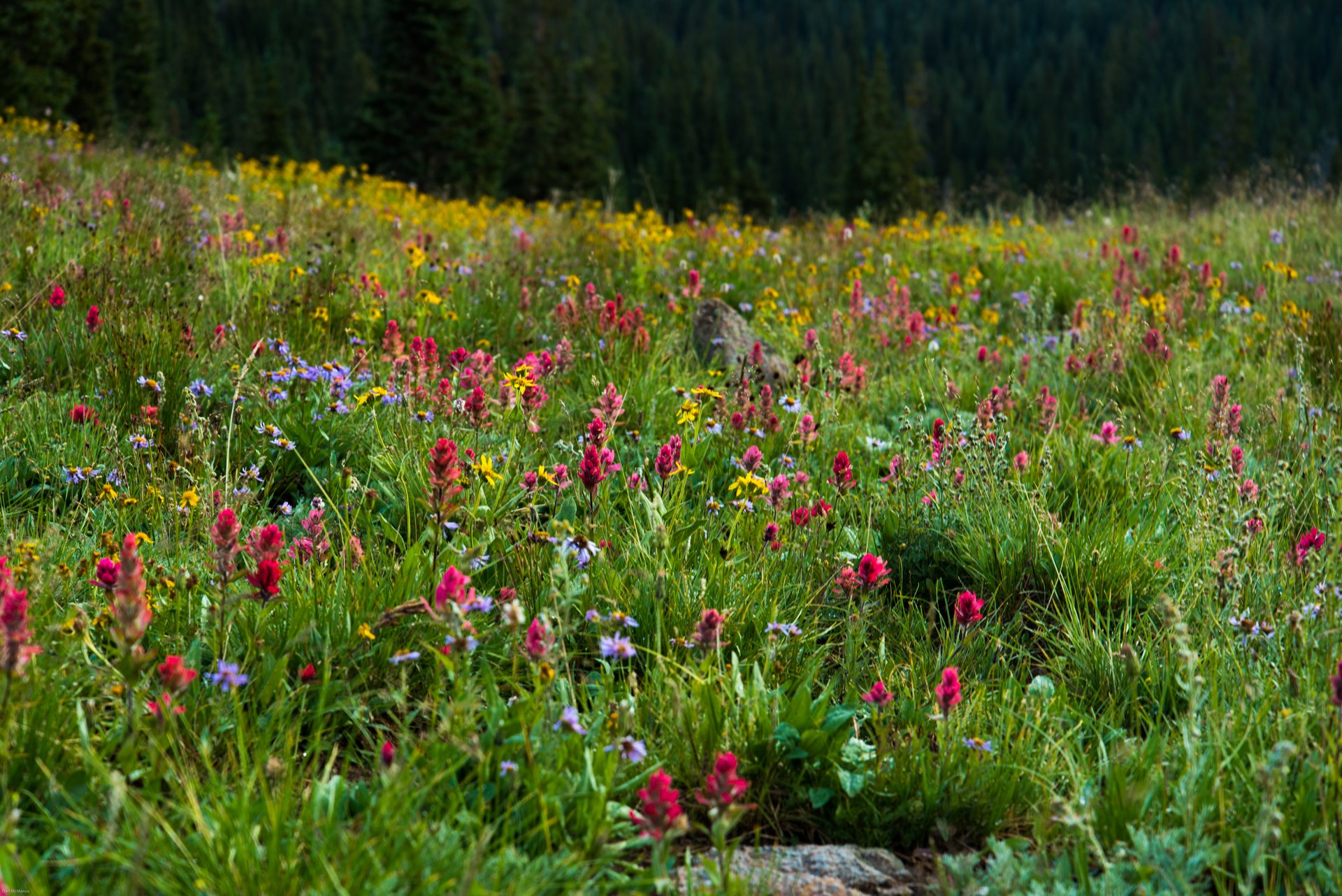 The Butler Gulch is a scenic trail not far from Berthoud Falls located in the Arapaho National Forest near Idaho Springs, Colorado. One of the advantages of this trail is the proximity to Denver. It also offers plenty of activities during all seasons. Be ready for several stream crossings and steep climbs.
The best time to hike Butler Gulch is from June through September, while October and May offer winter conditions. In summer, the area turns into wildflower heaven—there are about 100 kinds of wildflowers on the trail, including Rocky Mountain Columbine and Indian Paintbrush. The 5-mi (8-km) trail begins at about 10,500 ft (3,200 m) in the forested area but then climbs up 1,500 ft (457 m) providing stunning views of alpine lakes and meadows, small waterfalls, and a stunning backdrop of Rocky Mountains. The Butler Gulch trailhead can be reached off I-70 (Exit 232 to US-40 West towards Empire, Colorado).
In the winter, Butler Gulch is excellent for snowshoeing, backcountry skiing, and cross-country skiing. However, the roads may become inaccessible due to seasonal storms.
Find hotels and airbnbs near Butler Gulch (Map)