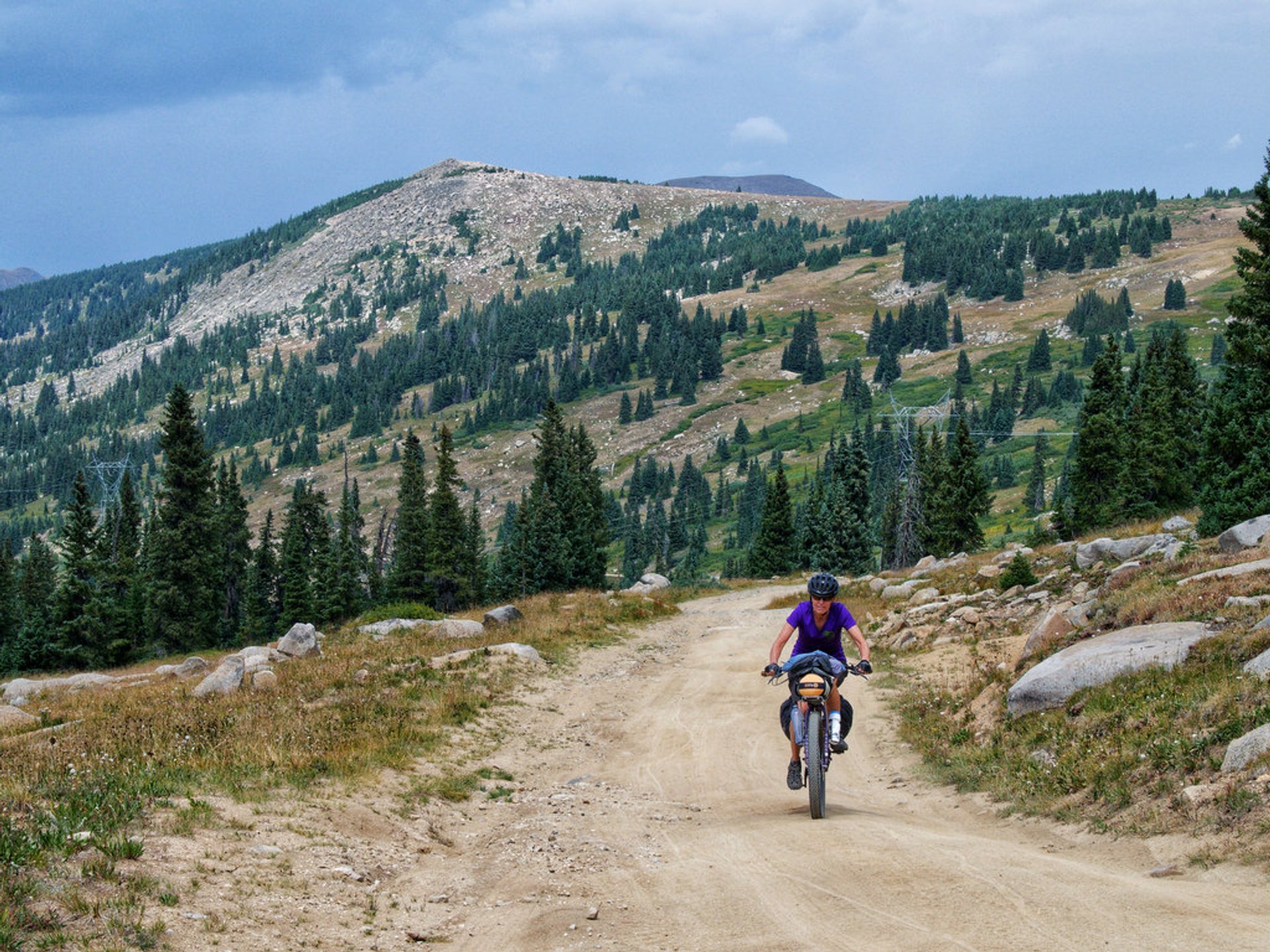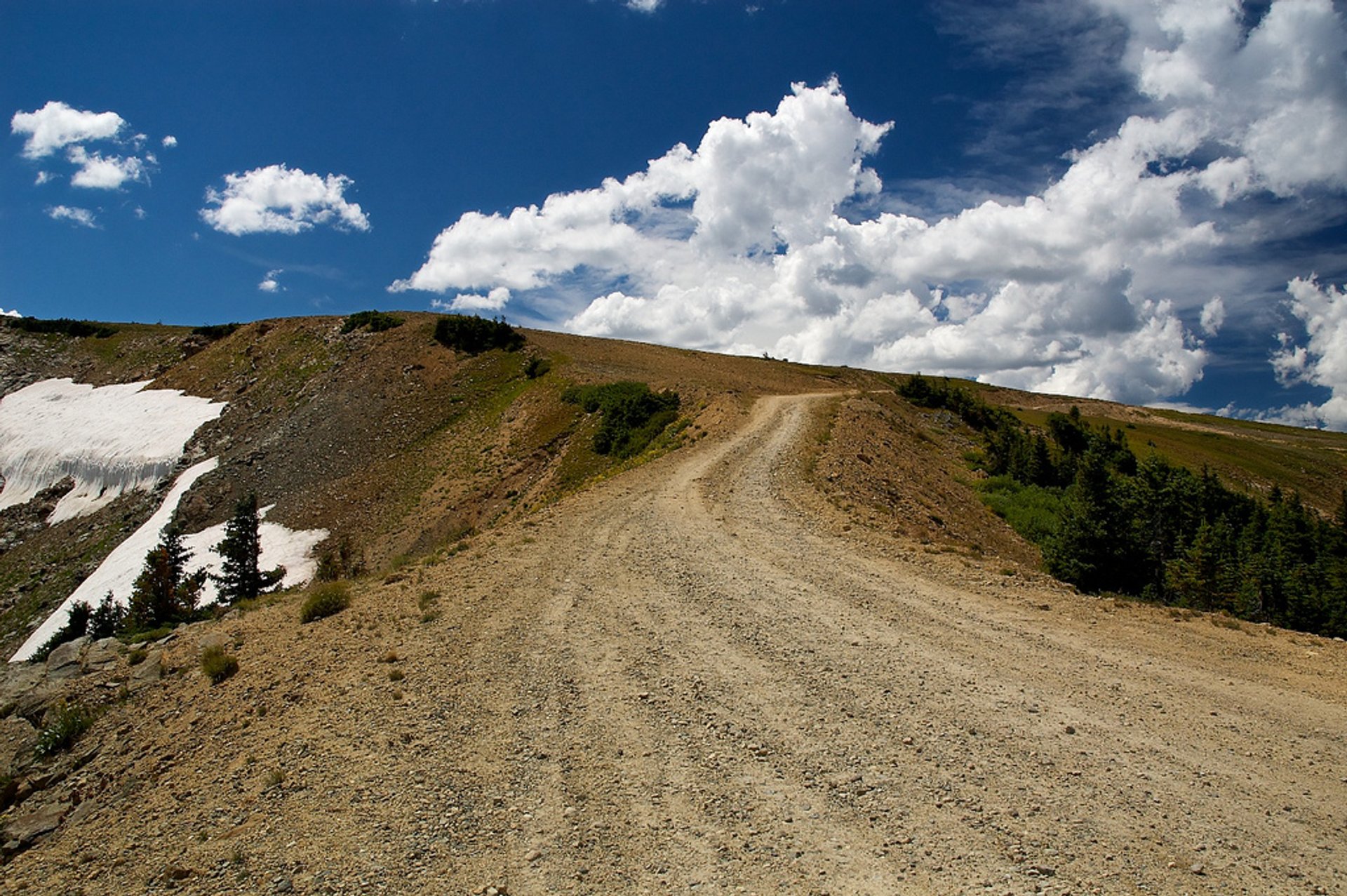 Hagerman Pass is located in the Rocky Mountains of central Colorado, crossing the Sawatch Range west of Leadville. The pass with an elevation of 3,635 m (11,925 ft) was named for James J. Hagerman, a founder of the Colorado Midland Railroad. A rough dirt road that goes over the pass is accessible only by 4WD cars, bicycles, and ATVs. It's somewhat challenging due to a few stream crossings and rocky sections. The road is open roughly from late May through to mid-October when the first heavy snow covers the track. During summer it can get muddy and slippery after rain or get blocked by fallen trees. The road gets narrow near the top of the pass with some switchbacks.
Hagerman Pass road connects the towns of Leadville and Basalt. Initially there was an old Colorado Midland Railroad line running along the road that went south along Turquoise Lake and through Hagerman Tunnel and crossed the Continental Divide. However, after the mining activity decreased, the railroad was abandoned. Hagerman Pass Road still features two abandoned tunnels that were used by trains.
The area is very beautiful and offers access to great hiking and camping. Enjoy the magnificent views of the Turquoise Lake and the Hunter-Fryingpan Wilderness. Hell's Gate peak near Hagerman Pass is a stellar granite area towering over 3000 meters (10,000 feet) and a popular destination for sport climbing.
Find hotels and airbnbs near Hagerman Pass (Map)