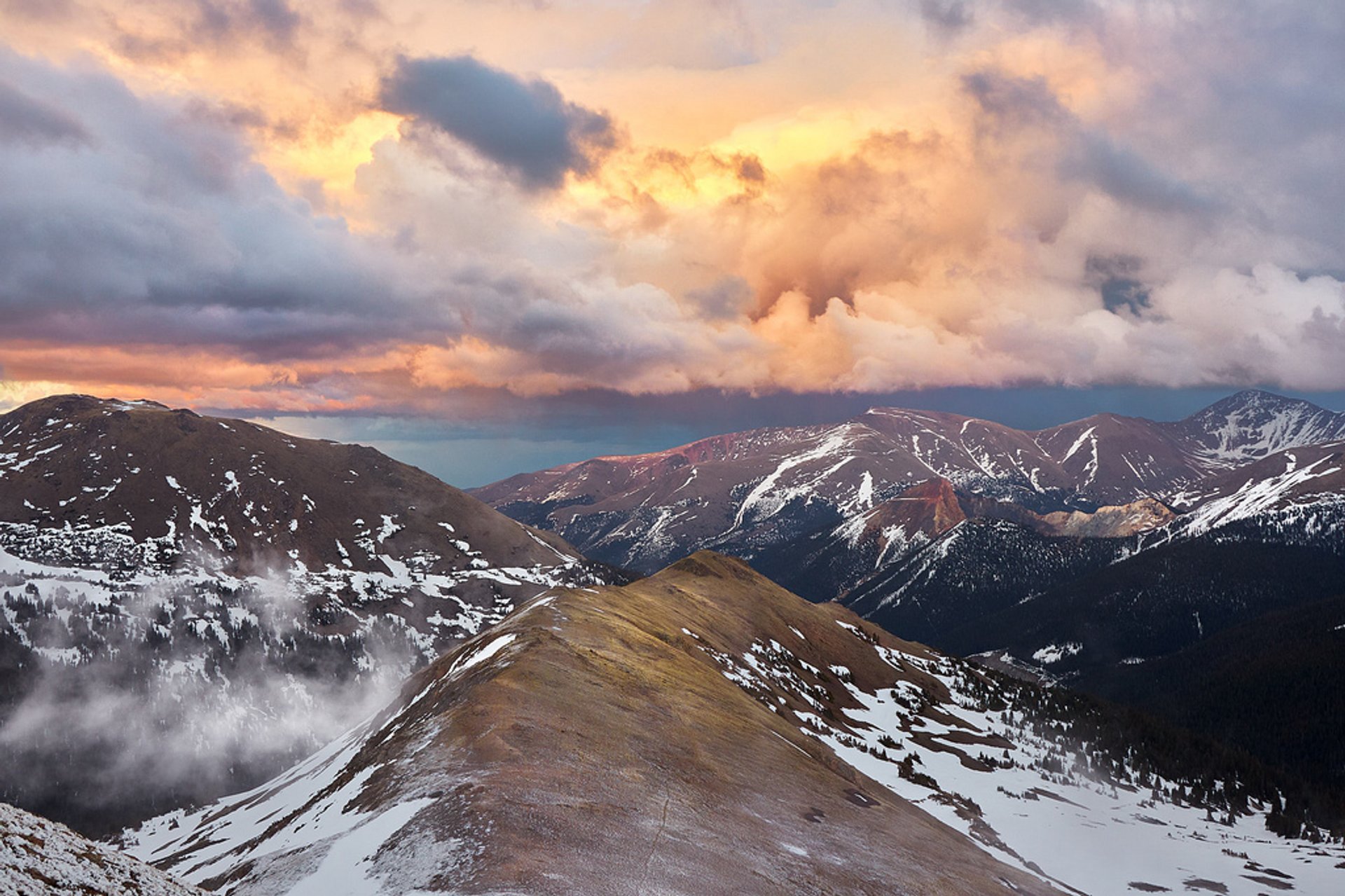 Jones Pass crosses the Continental Divide in the Front Range of the Rocky Mountains. It is located in Clear Creek County, near Idaho Springs, Colorado on the elevation of 12,454 ft (3,796 m). Jones Pass trail is 7.1 miles (11.4 km) long and features 2,017 ft (615 m) elevation gain. Gates for the trail that is rated as moderate, are open from June 15 to November 15. However, as it is over 12000 ft (3,700 m) in elevation, your window is only from July 15 to Aug 15 unless you want to ski or snowshoe half the time.
Summer is an excellent time to see wildflowers along the trail and stay in the mountains overnight. Right after the Jones Pass Trailhead, you will begin to see camping sites on the sides of the road. Jones Pass camping sites get less crowded as you move up. Mind that the nights in these mountains can be really windy.
The dirt road over the pass is narrow and steep, but if you have a 4WD car, you can drive up to the top. Snow stays on the trail well into the summer. But the road is kept well maintained, and quite safe.
Find hotels and airbnbs near Jones Pass (Map)