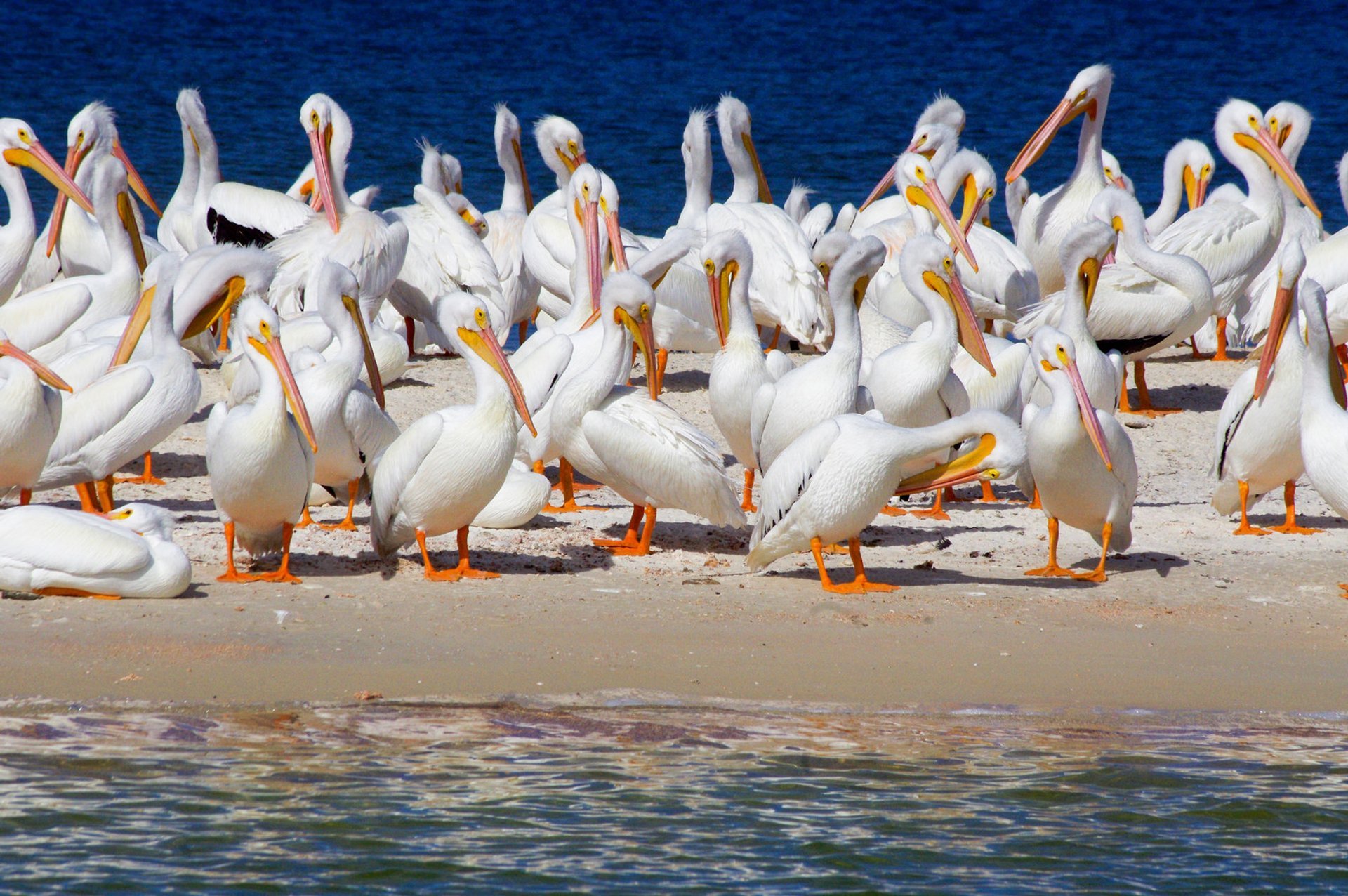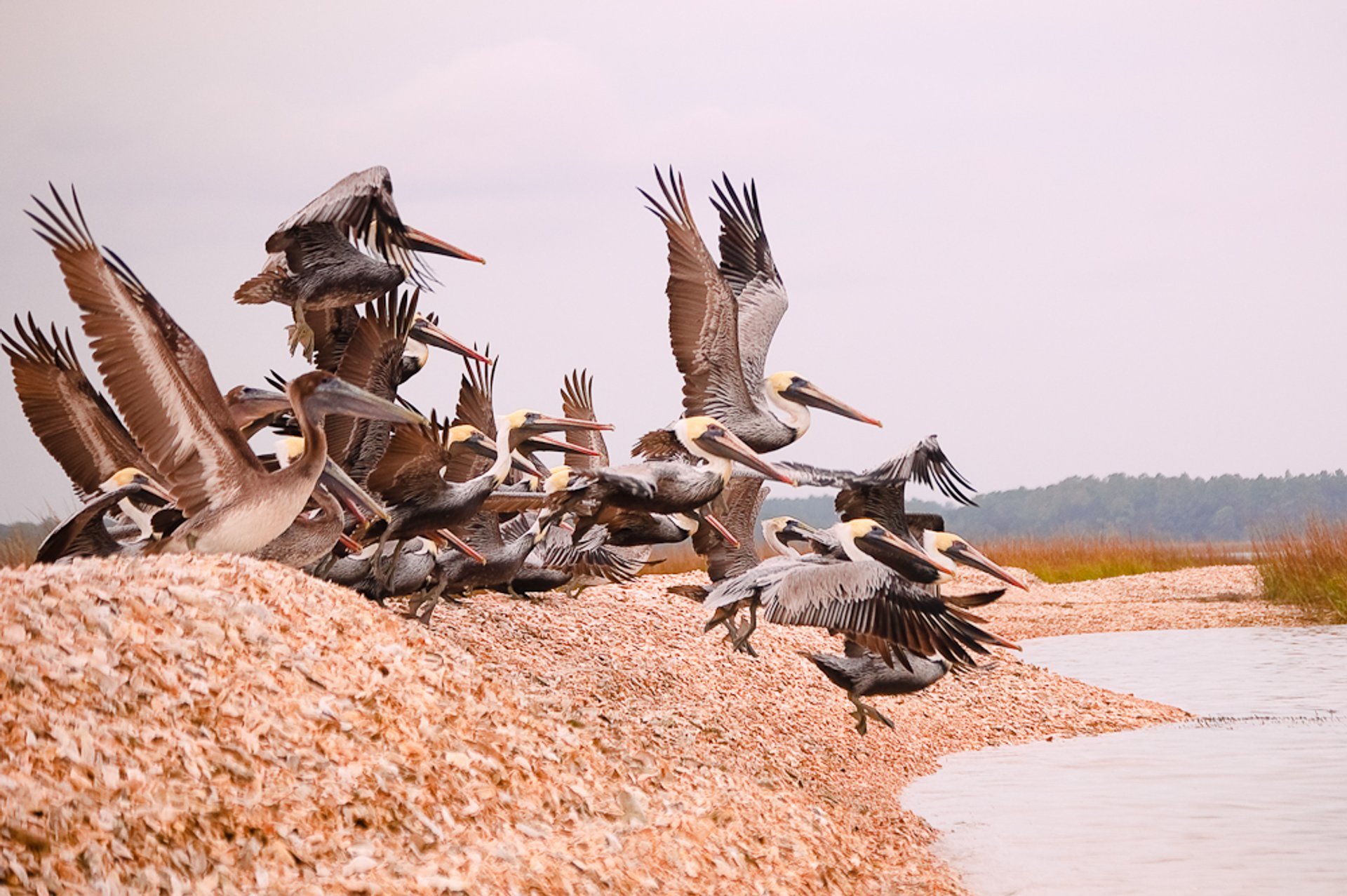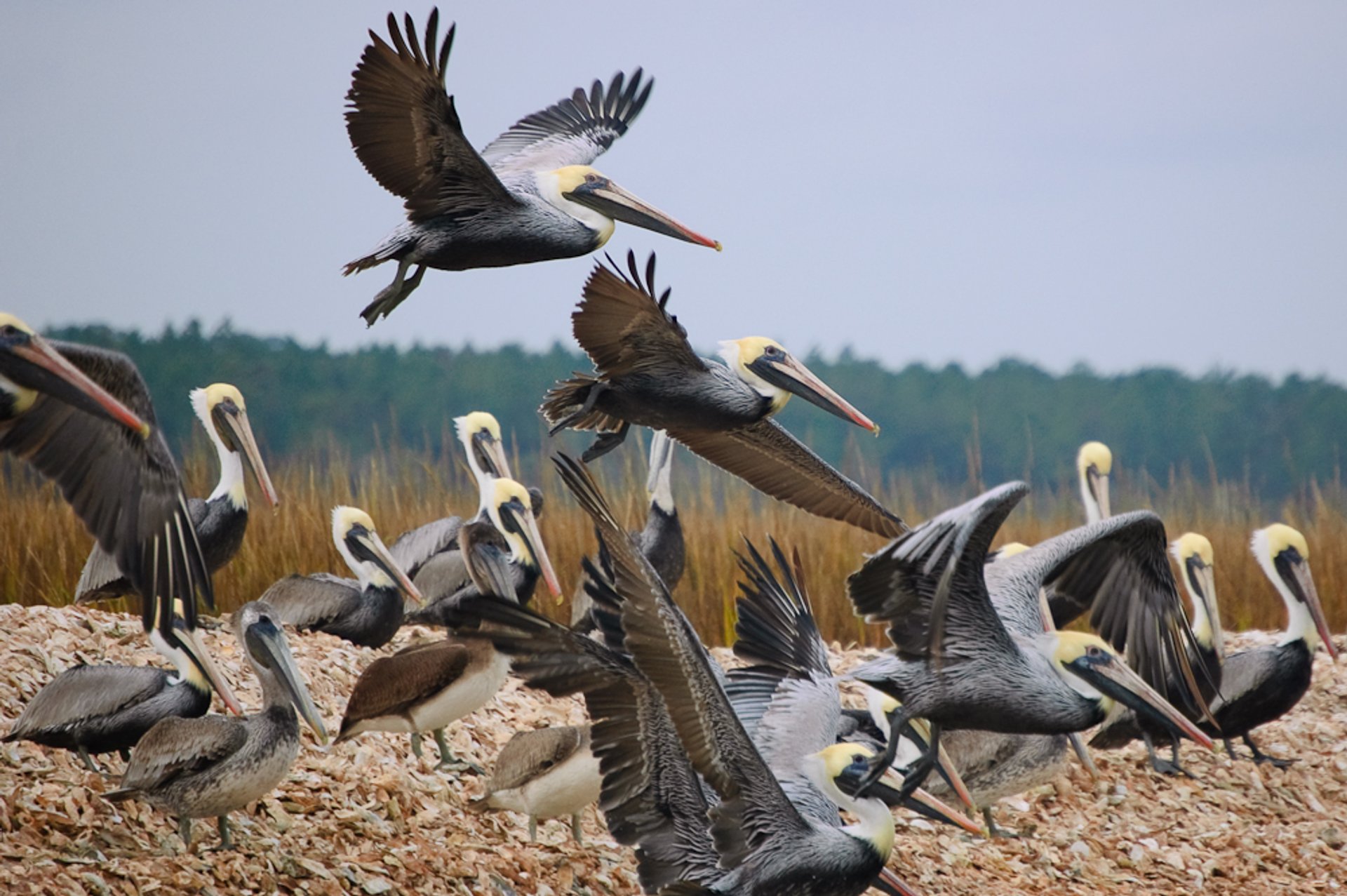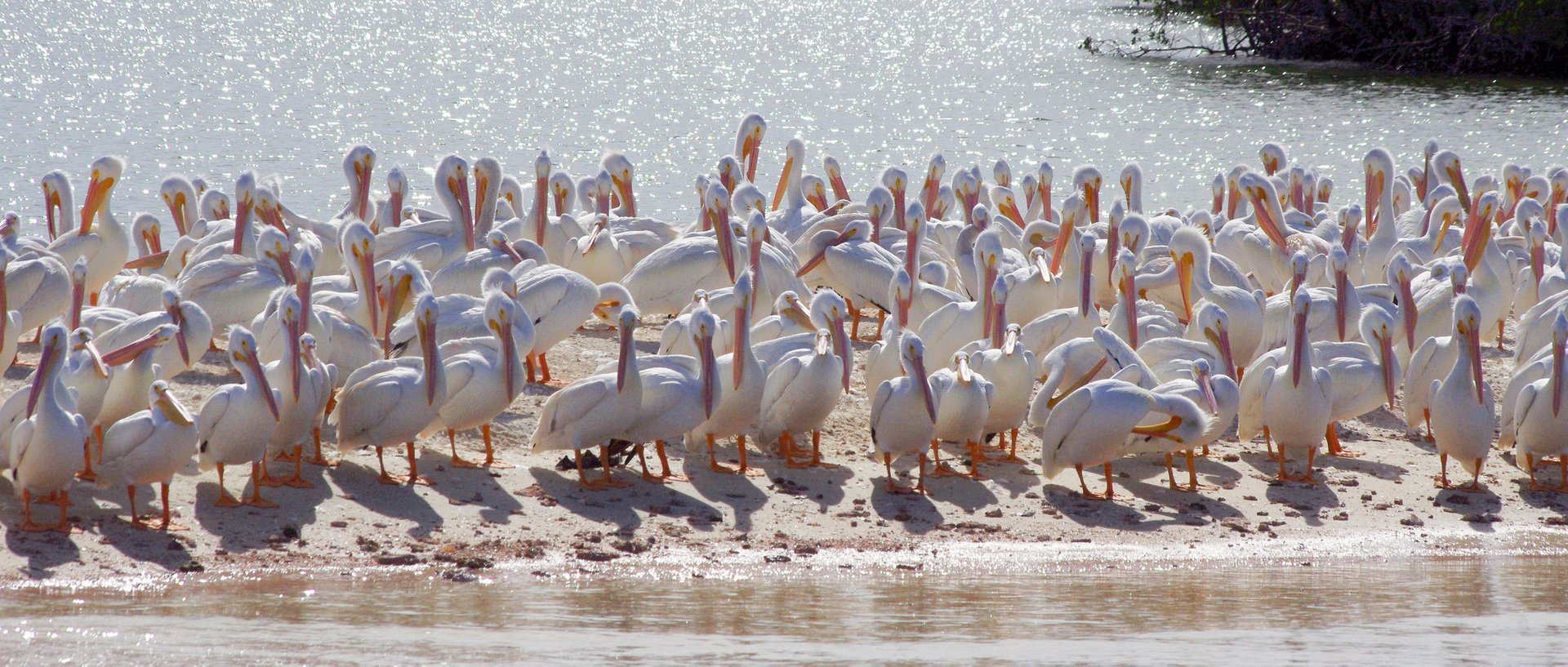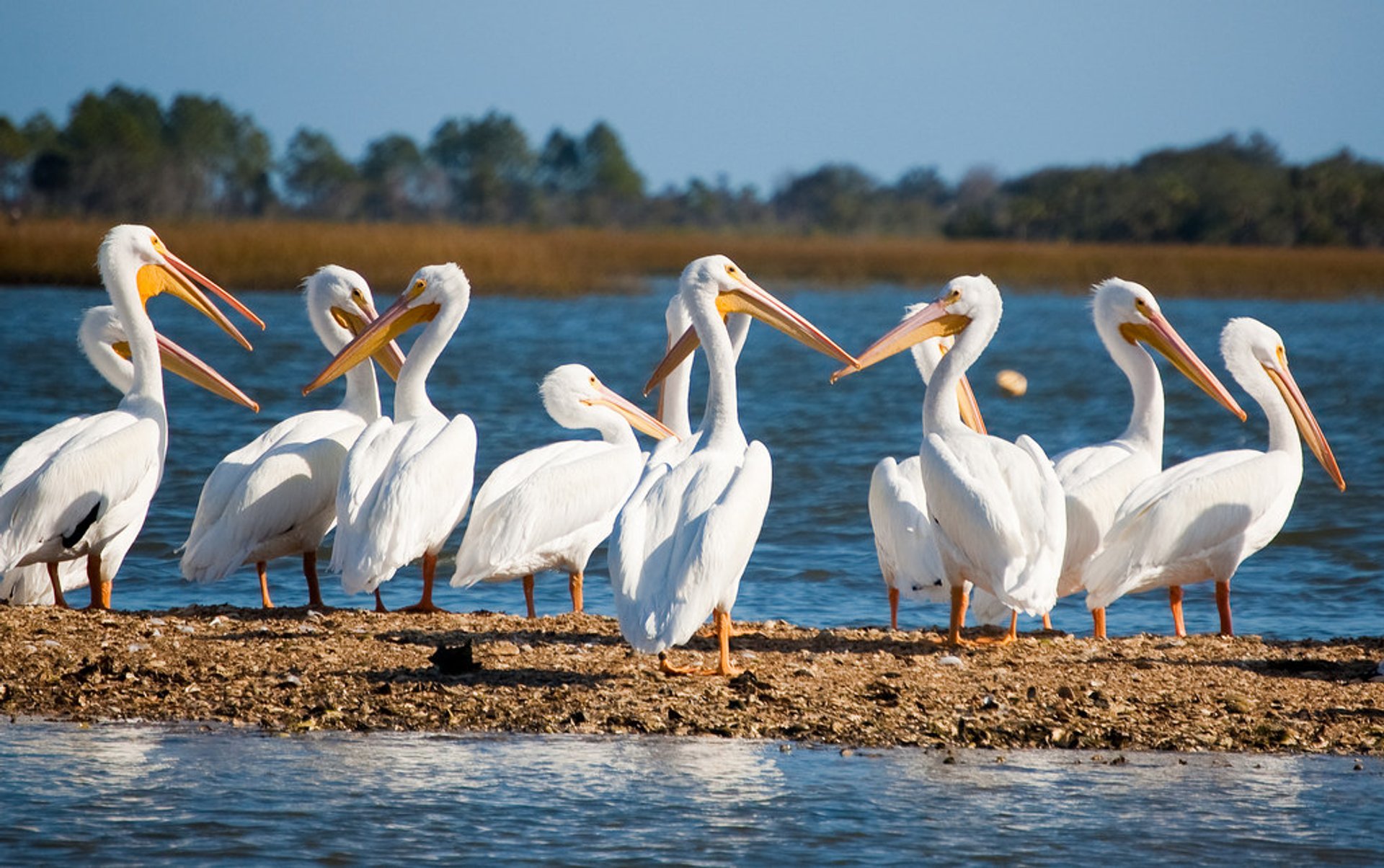 White Pelicans
Featured in
Thousands migrate to Florida from the mountains and plains of the U.S. northwest and they fly non-stop! By spring, like all snowbirds, they head north. White pelicans have a wingspan of 9 feet, making them one of the largest birds in North America. They are graceful in the air, often flying in a formation.
When the first frost comes to northwestern Canada and the USA, life becomes too hard for white pelicans who generally feed in lakes. The water starts to freeze in early autumn, forcing the birds to head south non-stop. Nearly 1,500 birds summon on the lakes of Florida in October. The area is also known for being the year-round home to brown pelicans.
The white species differs from their brown cousin not only with their migration habits but also amusing hunting rituals. The brown pelicans dive for fish, where the white ones form semicircles on the water surface and drive the fish closer to the banks where they can finally catch it in the shallow water. Their funny pouches work quite well as fishnets. White pelicans stay in Florida until March, and in April the warming northern lakes welcome the birds back home.
Find hotels and airbnbs near White Pelicans (Map)
White Pelicans
Featured in