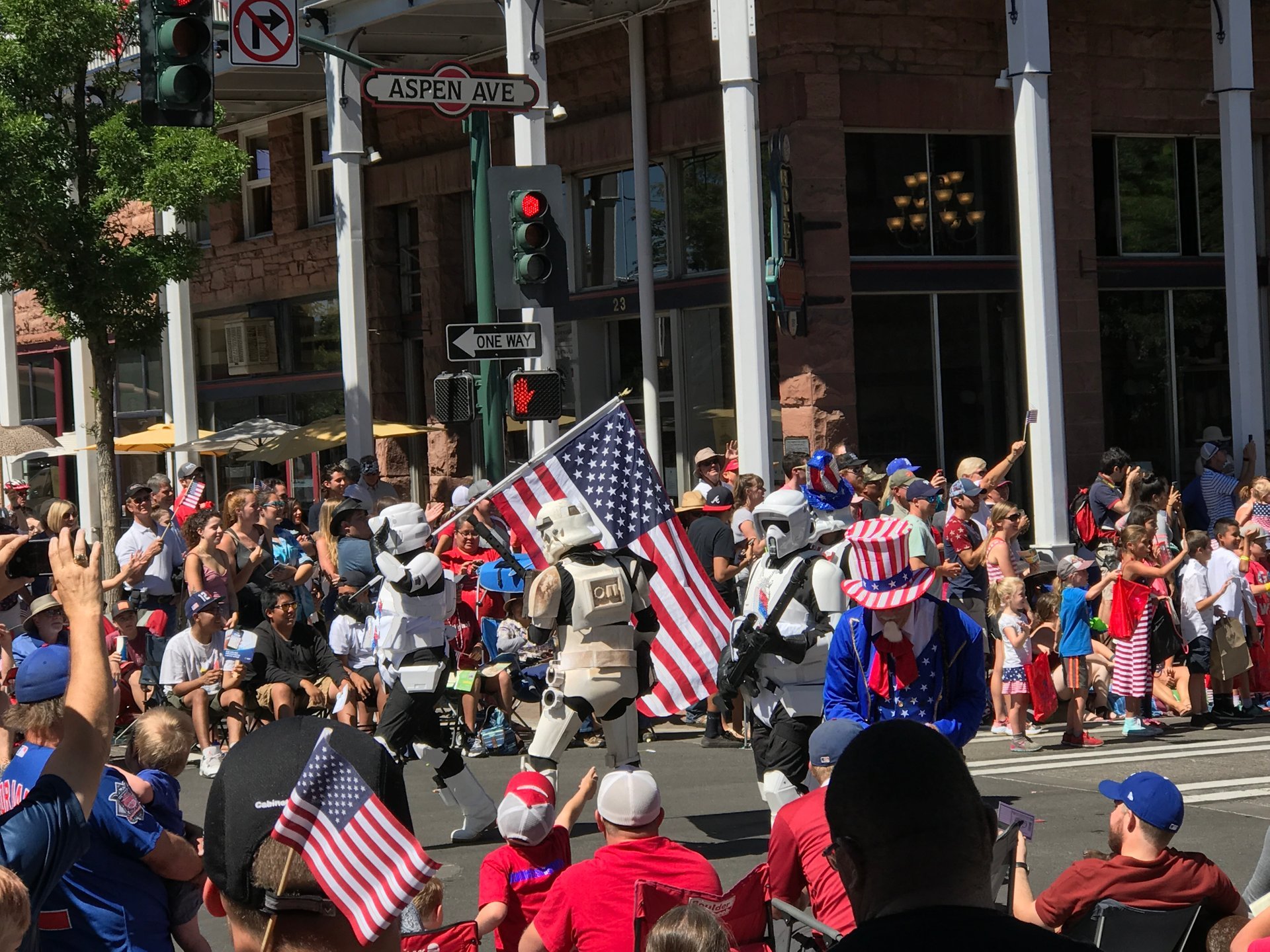 The iconic Grand Canyon with millions of years of geological history is a unique formation that is impressive during any time of the year. If you feel a bit overwhelmed with annual pyrotechnic displays, Grand Canyon is the perfect place to celebrate America's Independence, since fireworks are banned almost everywhere around the park due to extreme drought conditions. Many local towns host traditional celebrations featuring parades, barbecues, and street parties with a small-town atmosphere and classic Americana decorations. Most celebrations and festivities are grouped around the South Rim Area.
Flagstaff is surrounded by mountains, desert, and scenic pine forests. The city is famous for premier hiking, camping and mountain biking activities that can be enjoyed at any time. The highlight of the Independence Day Weekend is the Annual Greater Flagstaff Chamber of Commerce 4th of July Parade around Historic Downtown Flagstaff. In the evening, locals and guests sit on the grass watching the Lights on the Lawn fireworks show at the Continental Country Club. This is one of the few places to see the fireworks in proximity to the Grand Canyon.
Sedona is famous for its wonderful Fourth of July laser light show and a live music concert. Local celebration also features food, fun activities, and games.
Many visitors also take Verde Canyon Railroad's "Firecracker Express" on July 4th from Clarkdale, just about 20 miles from Sedona. The tour starts with a patriotic visit with a bald eagle at the depot and All-American Barbecue on the patio prior to the train's departure at 1:00 pm. The express takes visitors on the scenic route in Sedona area a with spectacular views of the Verde River and red cliffs.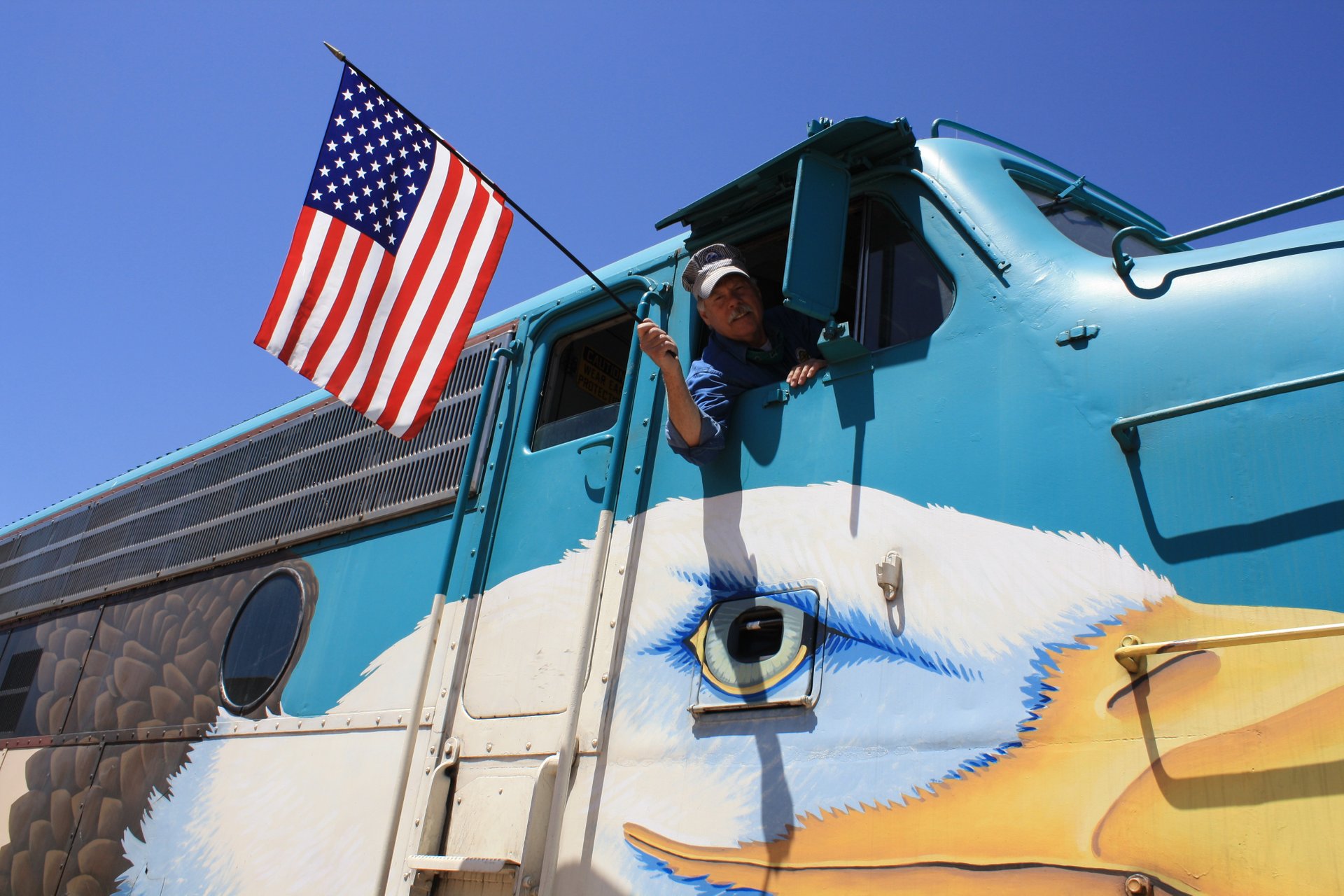 Williams, located about 90 km (50 miles) south of the Grand Canyon, hosts an old-fashioned Fourth of July celebration with parades, ice cream, and barbeque. A historic railroad small town has one of the longest parades in Northern Arizona. Festivities also include a chili cook-off, antique car and tractor show, and team roping competition.
The town of Tusayan, south of the entrance to the park, hosts a Fourth of July Parade followed by festivities, fun activities, and a laser show.
Kanab in the North Rim Area of the Grand Canyon holds an atmospheric celebration of America's independence featuring a parade, a pancakes breakfast, barbeques, and fireworks.
The town of Page located near the East Rim of Grand Canyon offers plenty of things to do like kayaking or boating on Lake Powell, hiking in Antelope Canyon and other scenic locations. Page is known for its large 4th of July parade, pancake breakfast, and fireworks after dark.
4th of July Featured in