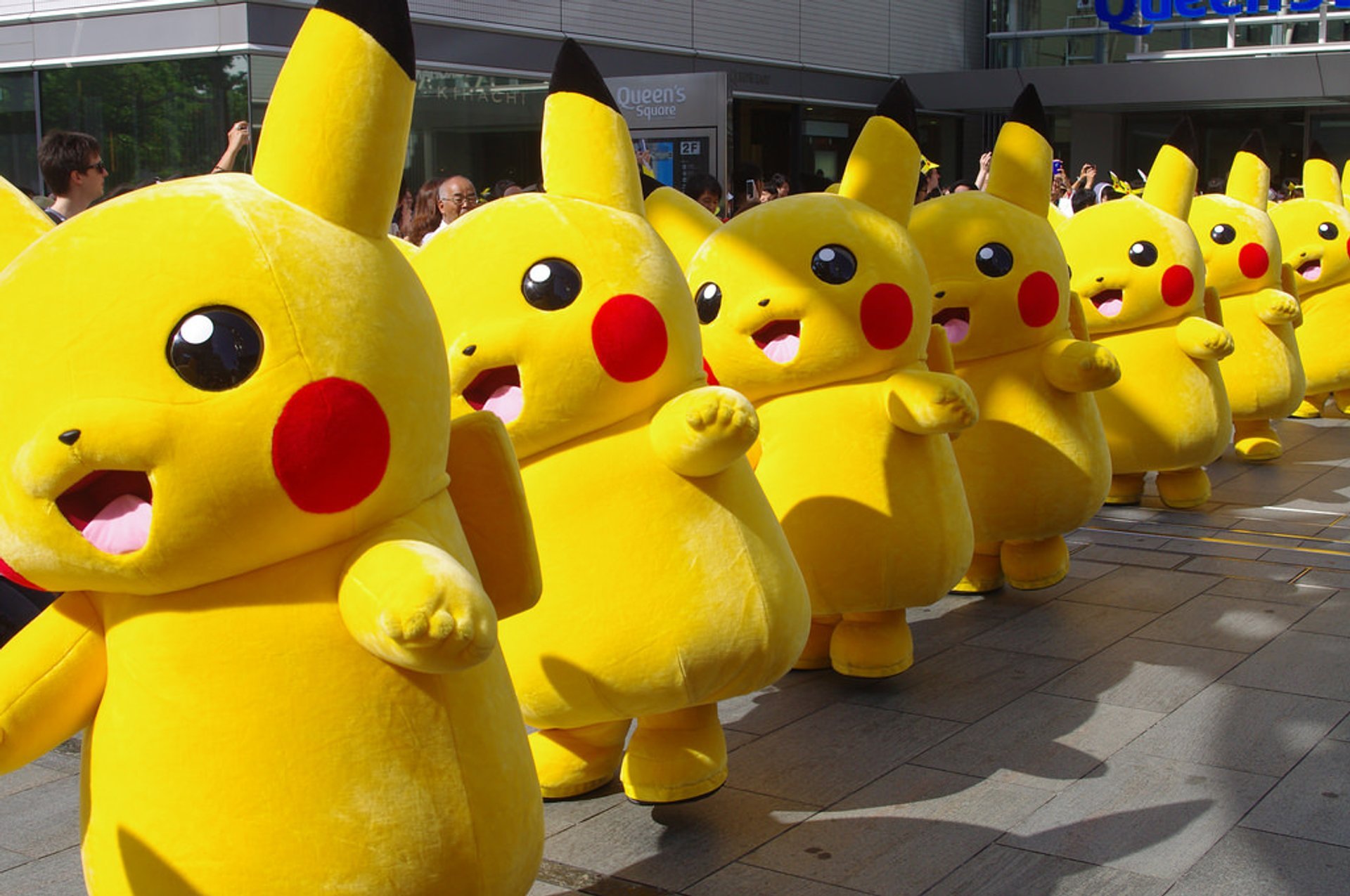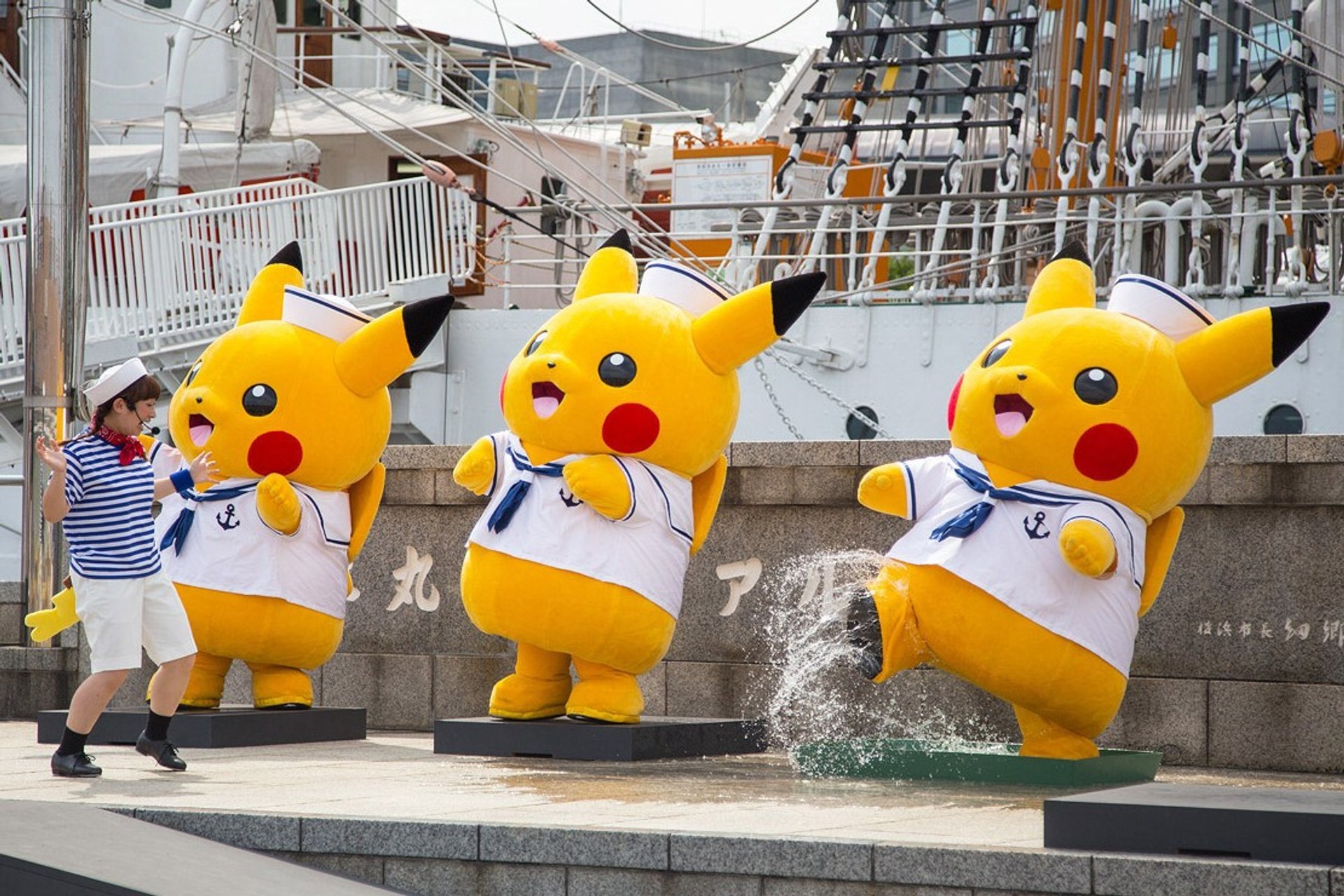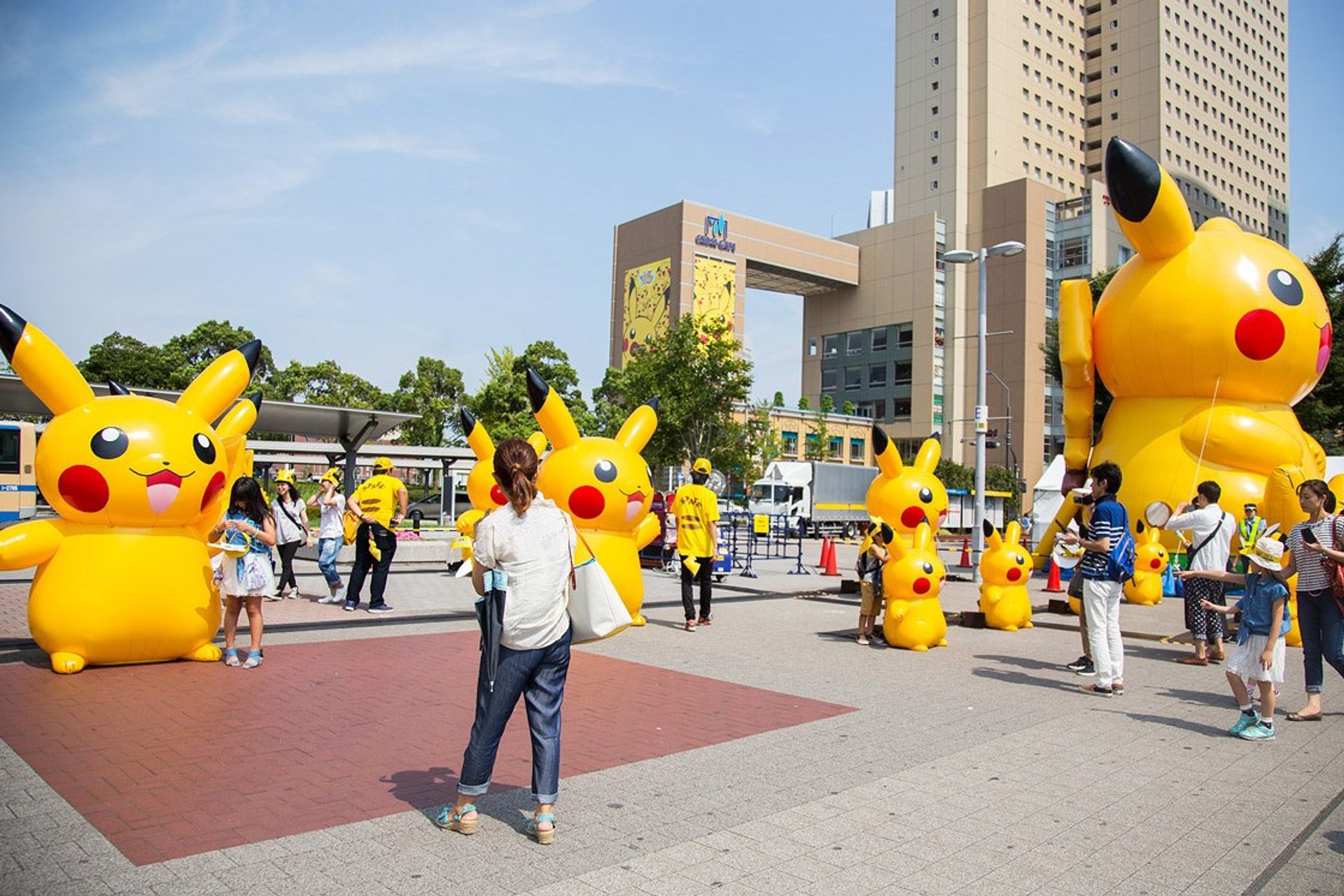 Pikachu Tairyou Hassei Chu debuted in 2014 to celebrate the release of new Pokémon movie. Now it's an annual event held in the Minato Mirai district of Yokohama.
Every year, the festival has a special theme. In 2016 it was "This Time We'll Be Getting Wet???", and in 2017 "Not only Pikachu—Pikachu Outbreak." These changes keep visitors interested and strengthen a desire to come back next year to check what the festival has prepared for them.
The highlight of the festival is the Pikachu Parade where all the yellow cuties unite and march together. The one-week event greets the audience with over 1,000 Pikachus, many Pikachu balloons, fantastic concerts, striking parades, and well-remembered shows.
The festival is held during summertime, usually between late July-early August every year.
Find hotels and airbnbs near Pikachu Tairyou Hassei-Chu (Map)