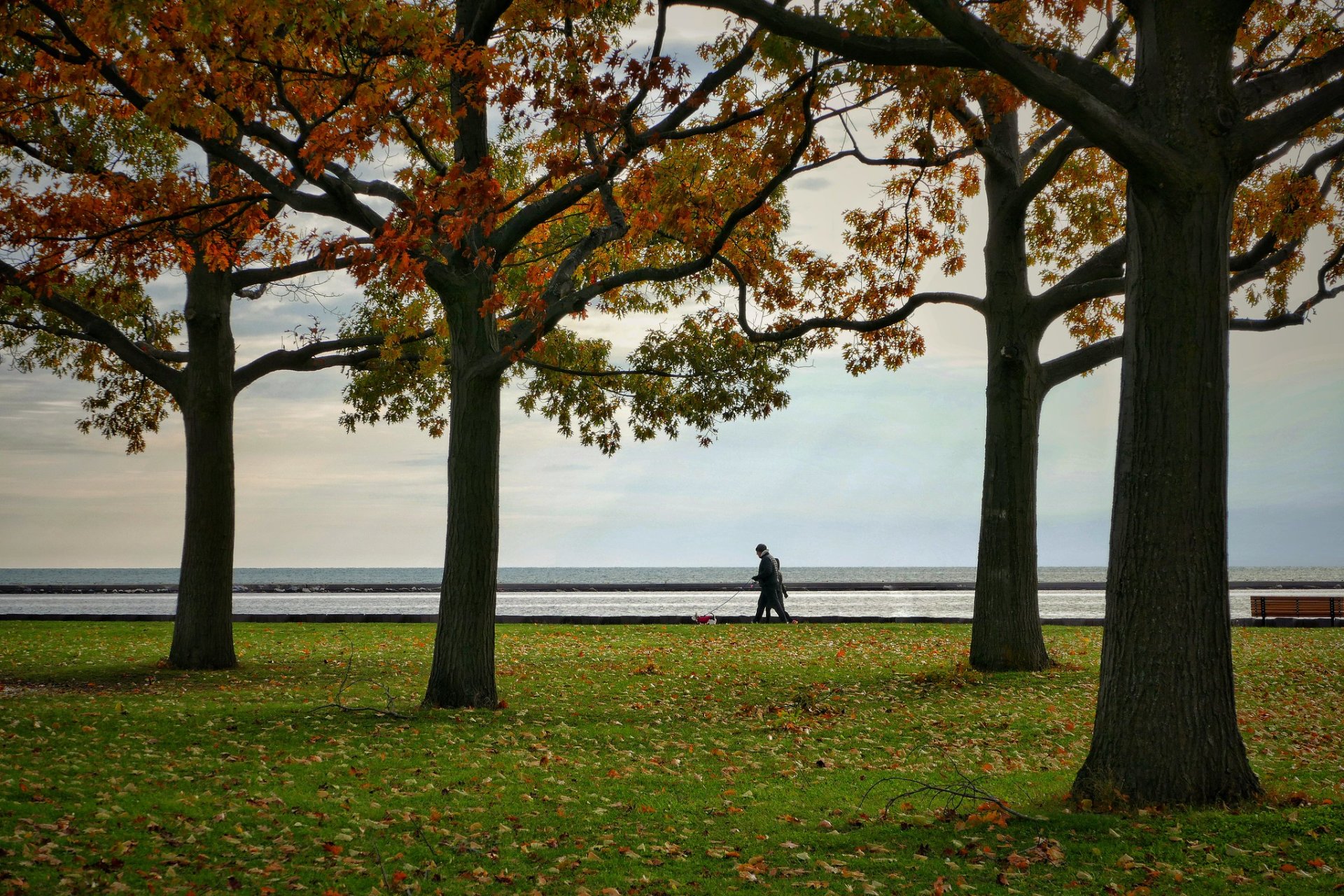 As the air begins to cool, vibrant autumn comes to Milwaukee. The largest city of the state of Wisconsin has no shortage of beautiful scenery since it's surrounded by Lake Michigan, and three rivers: the Menomonee, the Kinnickinnic, and the Milwaukee. The city also boasts 150 parks and miles of scenic trails, perfect for fall foliage walks.
When to see fall colors in Milwaukee
Fall foliage season in Milwaukee usually starts in early September and lasts for a few weeks. The peak season falls around the third week of October. The average temperature during this time is 71 °F (22 °C) to 59 °F (15 °C) so it's perfect for hiking and spending as much time outside as possible.
Where to see fall colors in Milwaukee
The most famous place to observe the golden autumn is Grand Park. Maple, birch, ravine, and white ash create beautiful scenery on the area of 381 ac (1.54 sq km). The park offers a place for any activity: hiking, cycling, and of course, autumn picnics. The 2 mi (3.2 km) Seven Bridges Trail is one of the most popular fall hikes.
Fall colors near Milwaukee
Holy Hill Basilica in Hubertus is beautiful at any time of the year. But autumn is a special time when everything looks immersed in colors. The basilica is surrounded by slopes covered with deciduous trees, at an altitude of 1,300 ft (396 m). Visitors can climb a 178-step observation tower to enjoy a postcard-like view of Milwaukee.
Other destinations in the Milwaukee area include the Schlitz Audubon Nature Center, which in addition to the park also has an observation tower, 60 ft (18 m) high. 15 mi (25 km) Oak Leaf River Trail, running along Lake Michigan, is perfect for a fall bike trip or simply a long walk to enjoy magnificent views of the colored trees.
Find hotels and airbnbs near Fall Colors (Map)