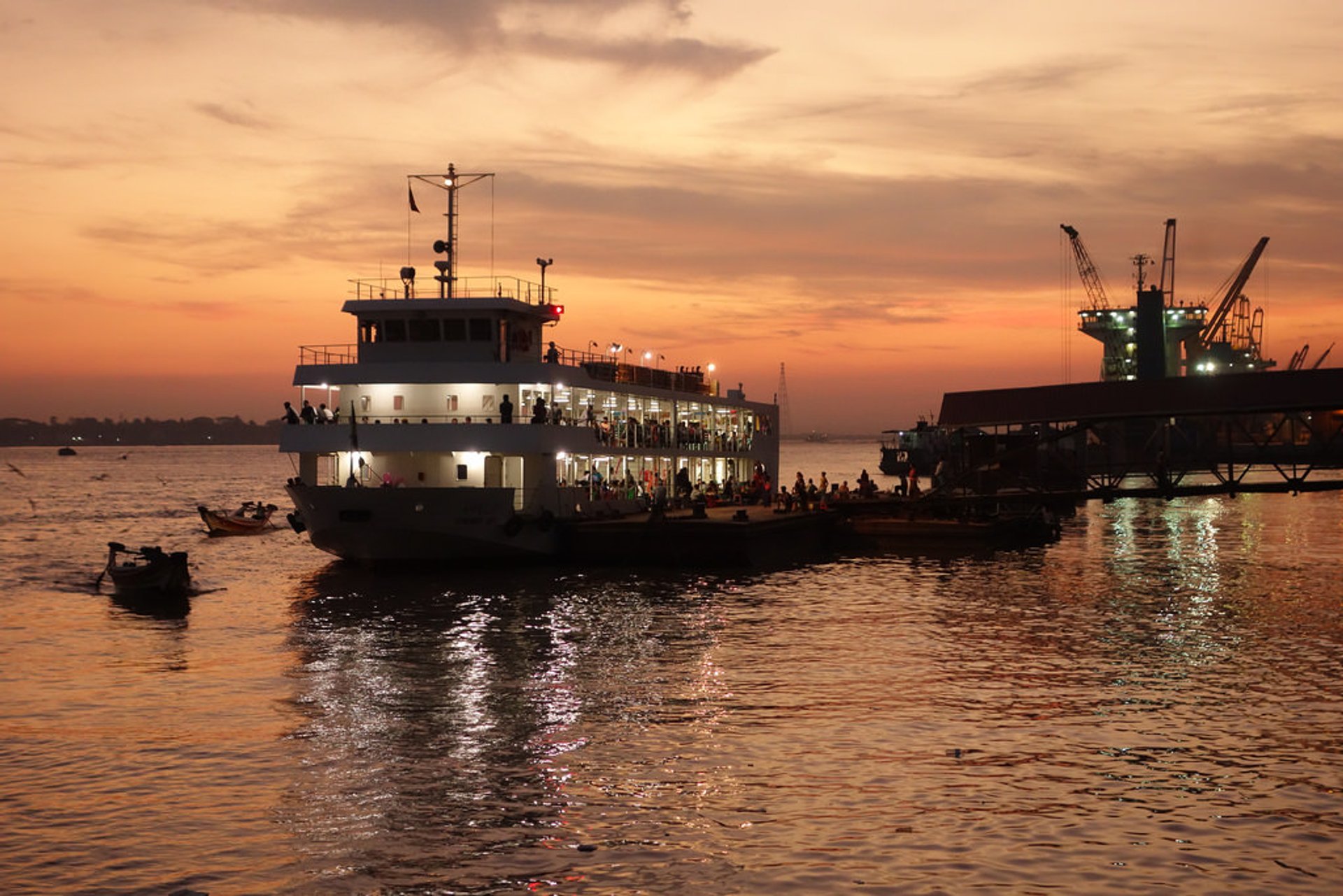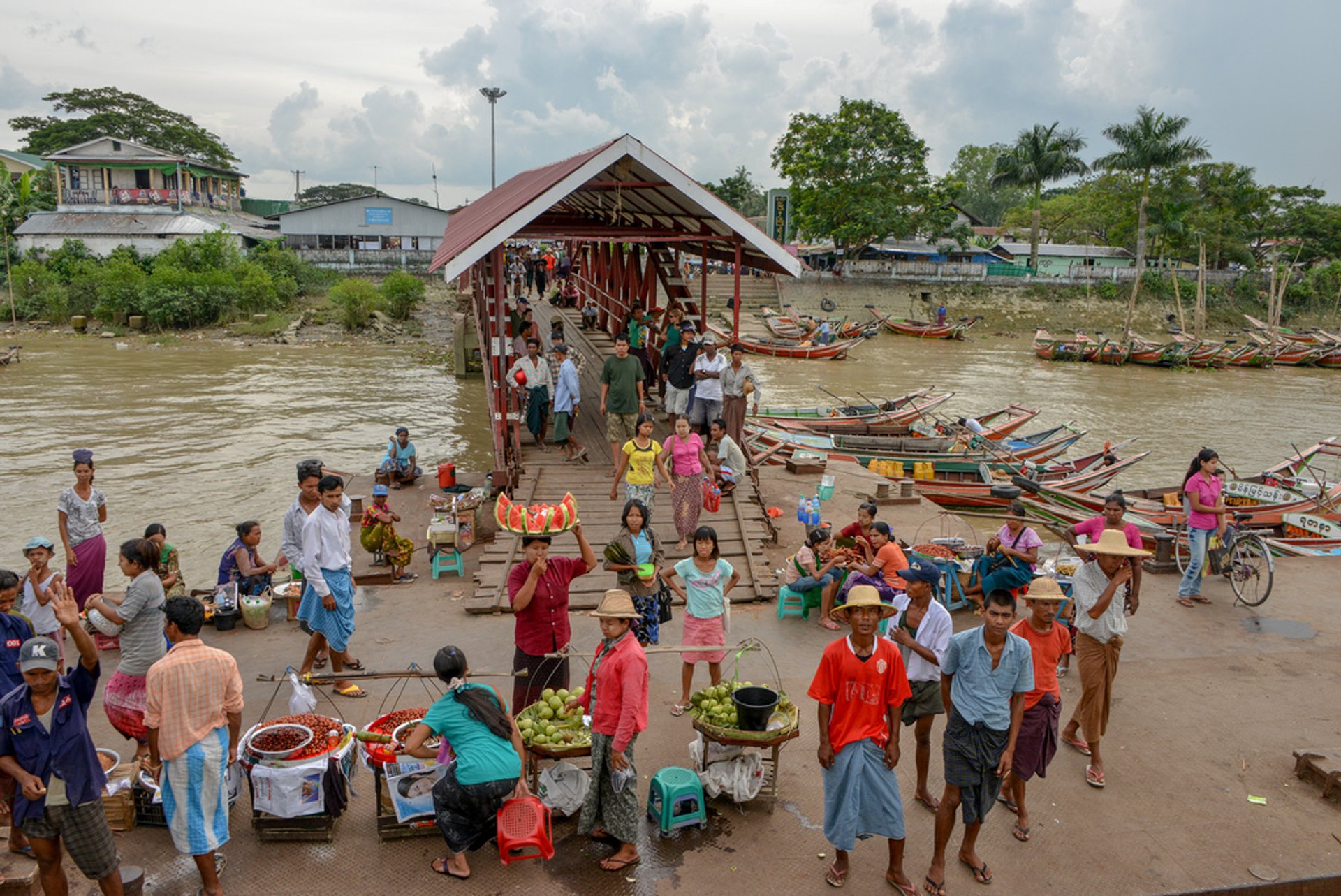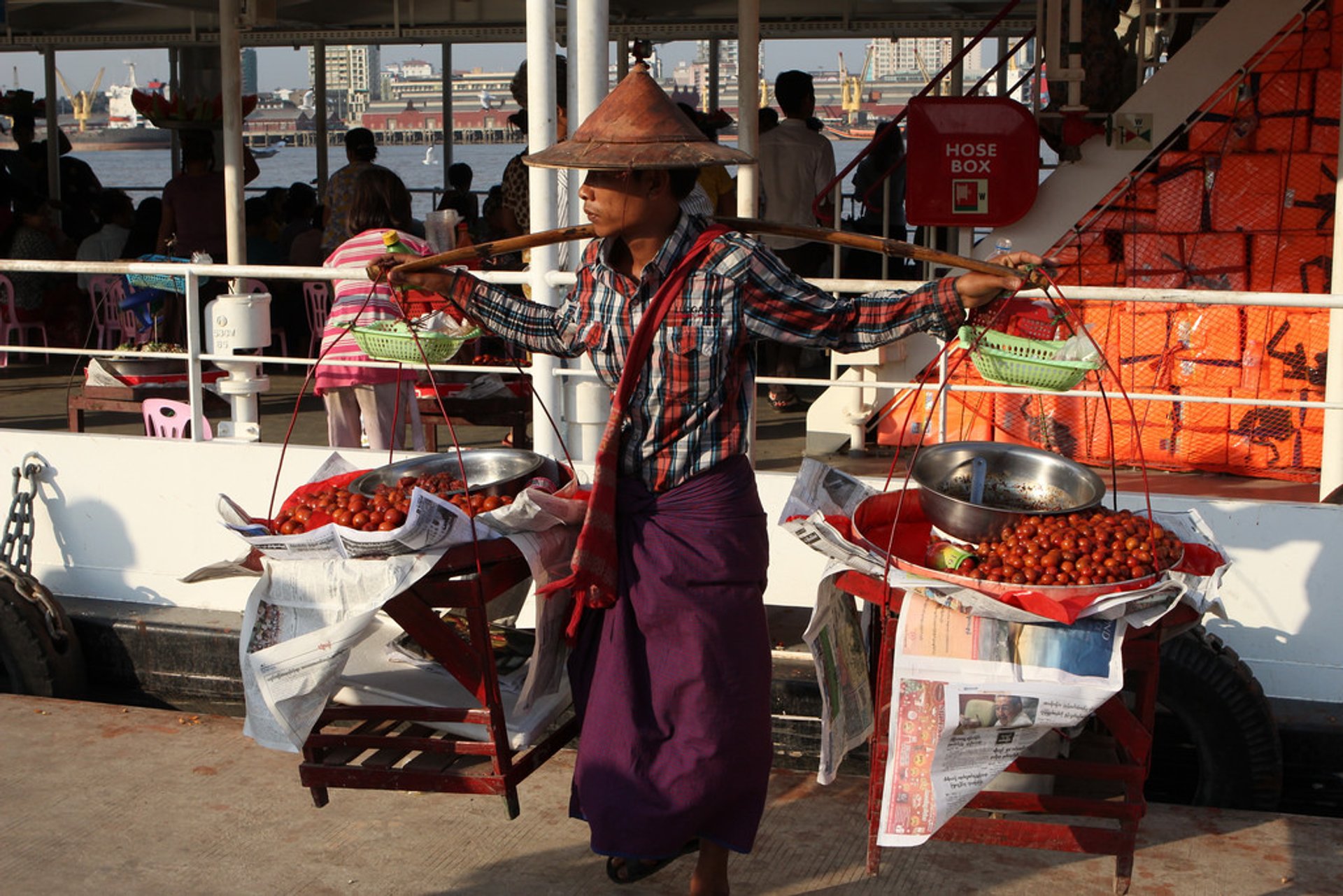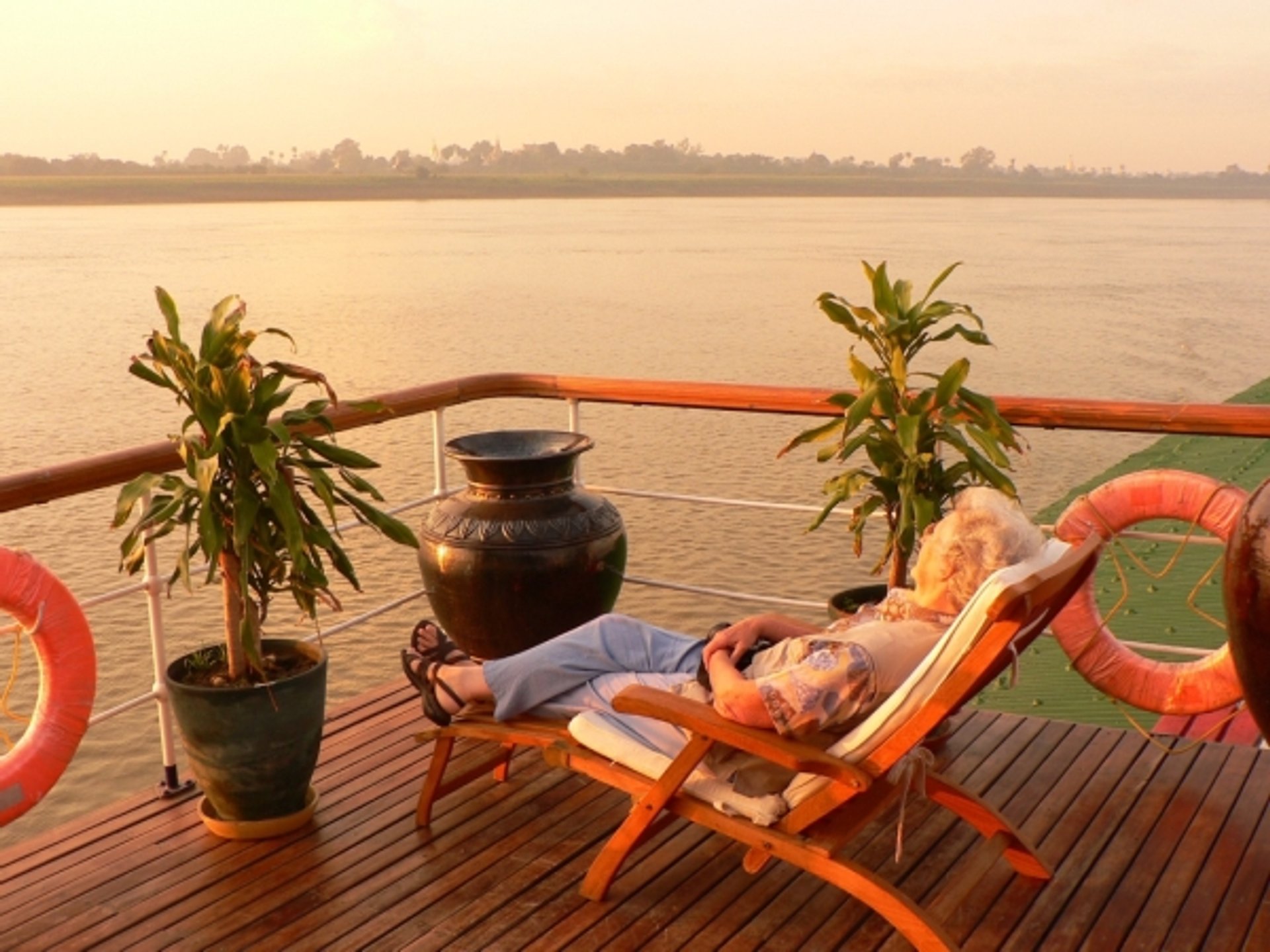 This is the best opportunity to see a local floating market. Despite the fact that it's a brief 10-minute ride, it is filled with all the craziness of a Burmese ferry: you can buy a freshly sliced watermelon, cheroots and cigarettes, tea, all kinds of interesting looking food, and various knick-knacks from the many vendors selling there.
The ferry goes from Yangon to the small village of Dallah (also spelled as Dala or Dalah). It has no seats (except small plastic chairs and larger deck chairs are available for rent) 2 decks, upstairs is for tourists only.
Combine the ride with a visit to Dallah pagoda. The ferry moves along the river all year round. But we recommend going on this short trip in the dry season (November-February).
Find hotels and airbnbs near Ferry Ride from Yangon to Dala (Map)