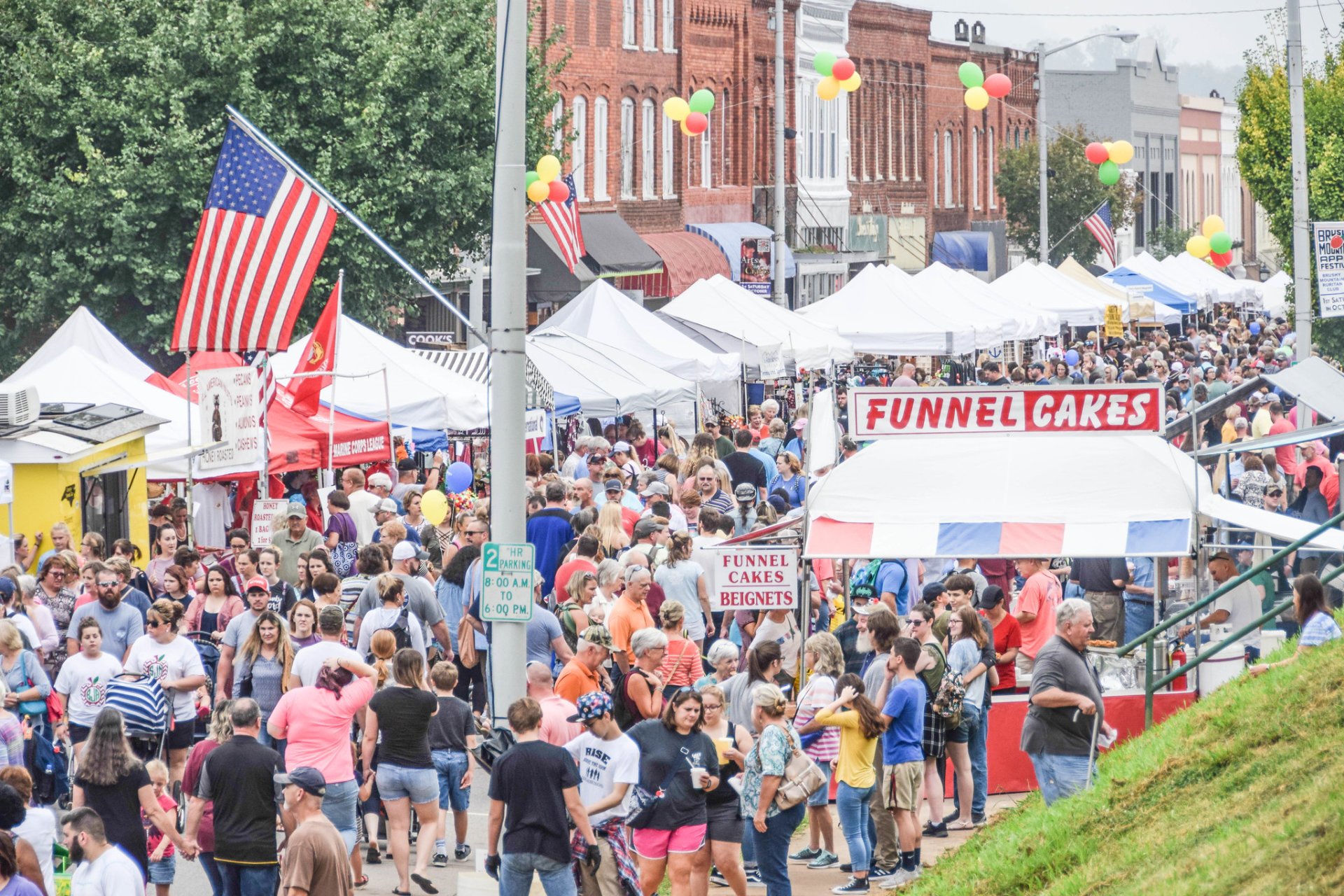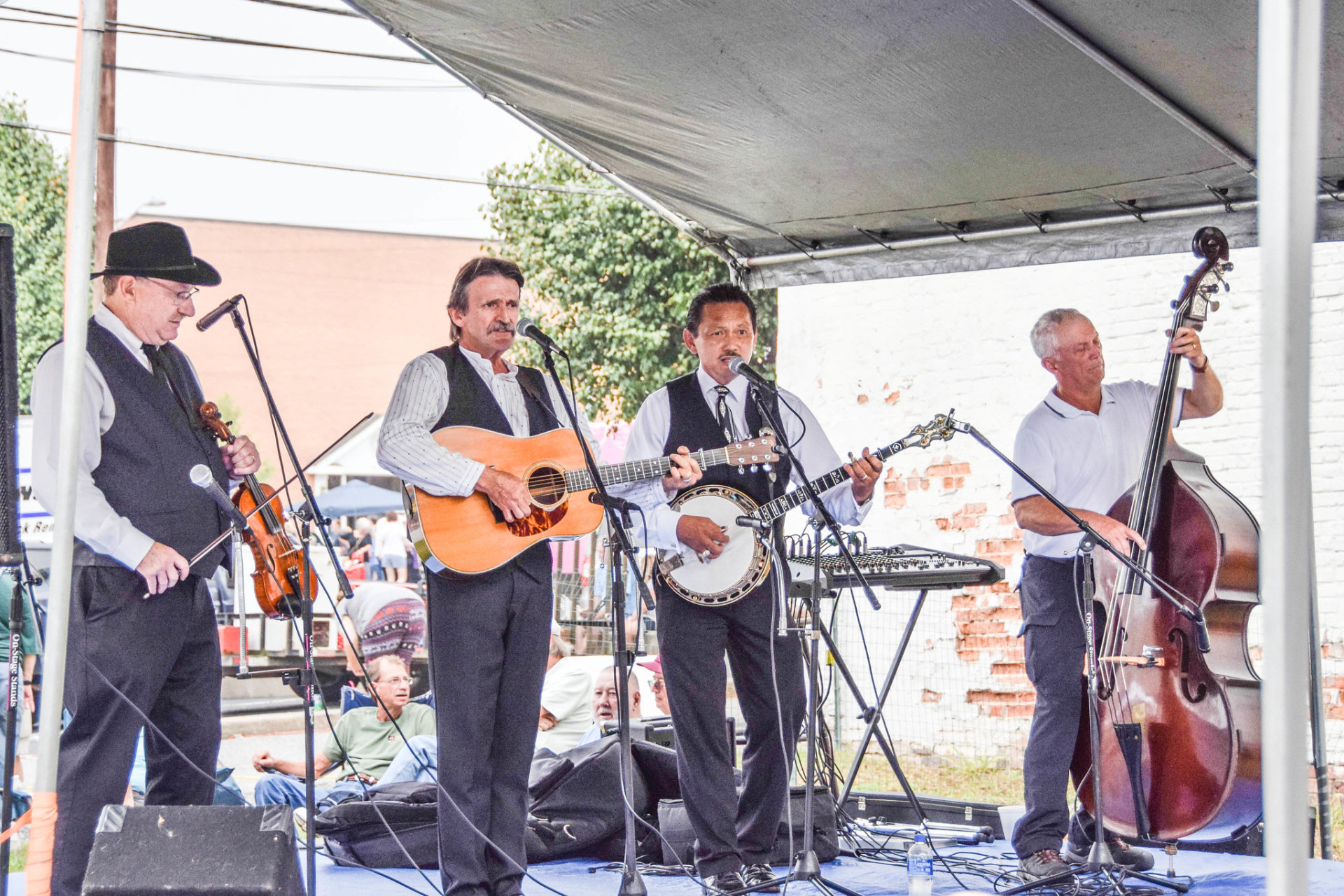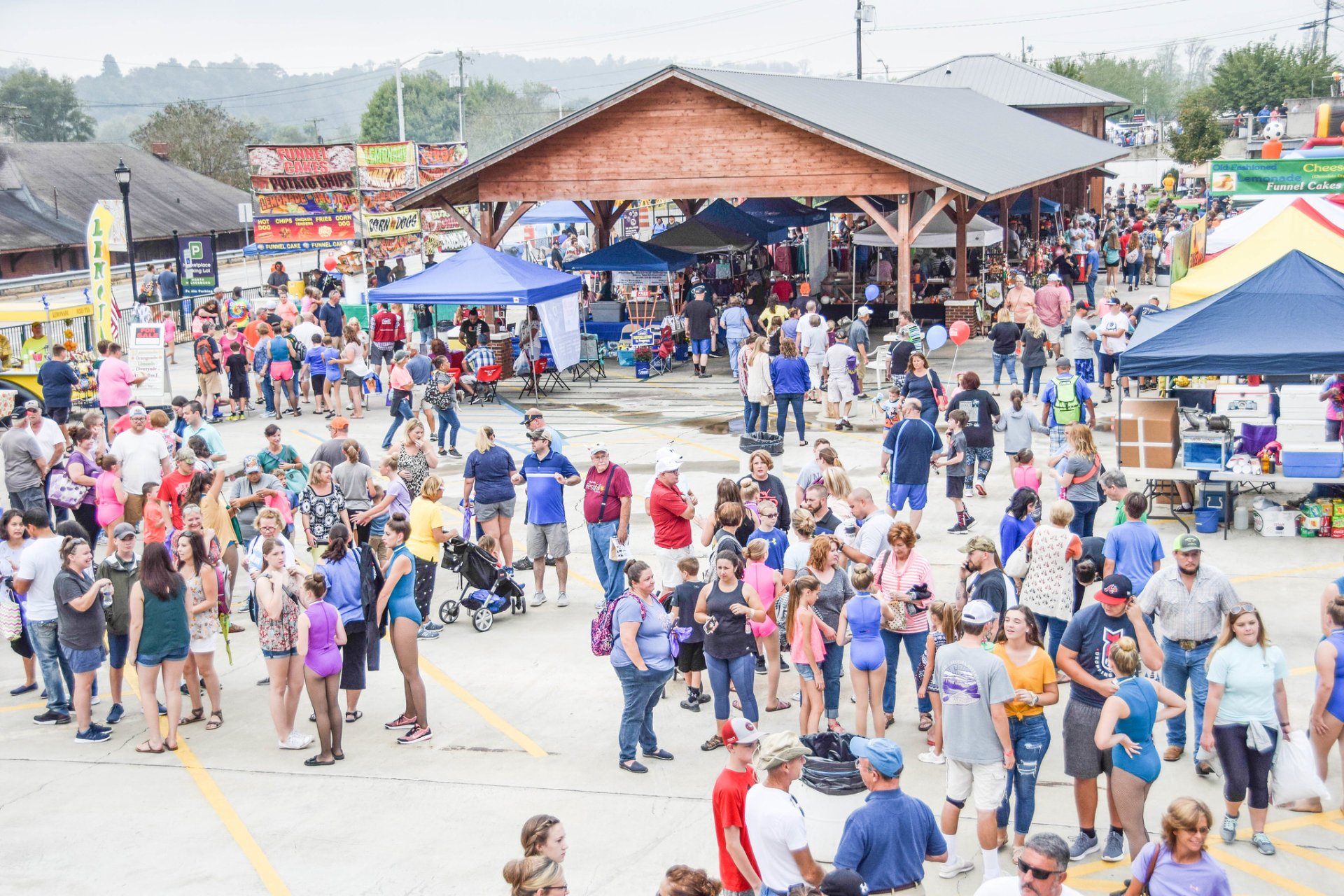 The annual Brushy Mountain Apple Festival in early October draws over 160,000 visitors to the heart of North Wilkesboro, North Carolina. People come to celebrate the apple harvest and indulge in live entertainment. Beyond apples and products made from the forbidden fruit, the streets cram over 425 arts and crafts booths. You'll be able to appreciate Appalachian Heritage crafts, such as woodcarving, soap making, chair making, quilting, and pottery throwing. In addition, the program features about a hundred food vendors and four music stages, spanning disparate music genres. Also, cloggers, rope skippers, folk dancers, and square dancers complement conviviality.
The festivities run from 8 am through 5 pm over a Saturday in early October and are free to the public. But for those who can't wait to hang out, the Brushy Mountain Ruritan Club hosts the "Apple Jam" at Brushy Mountain Apple Festival Park at 6 pm on Friday. You're encouraged to bring your chairs to observe this pre-festival event. Also, you may want to check out some food vendors, perched at the corner of 10th and Main Streets, or dine in local restaurants.
Brushy Mountain Ruritan Club, the festival owner, claims the event is listed among Wilkes County's biggest fundraisers and generally among the largest one-day arts and crafts fests across the Southeast. Overall, the festivities enlist a hundred civic, church, and other non-profit organizations participants.
For more information, visit the Brushy Mountain Apple Festival's official website or Facebook (see External Resources). For nearby accommodations, browse the map below, showcasing all hotel rental options in the vicinity and beyond.
Find hotels and airbnbs near Brushy Mountain Apple Festival (Map)