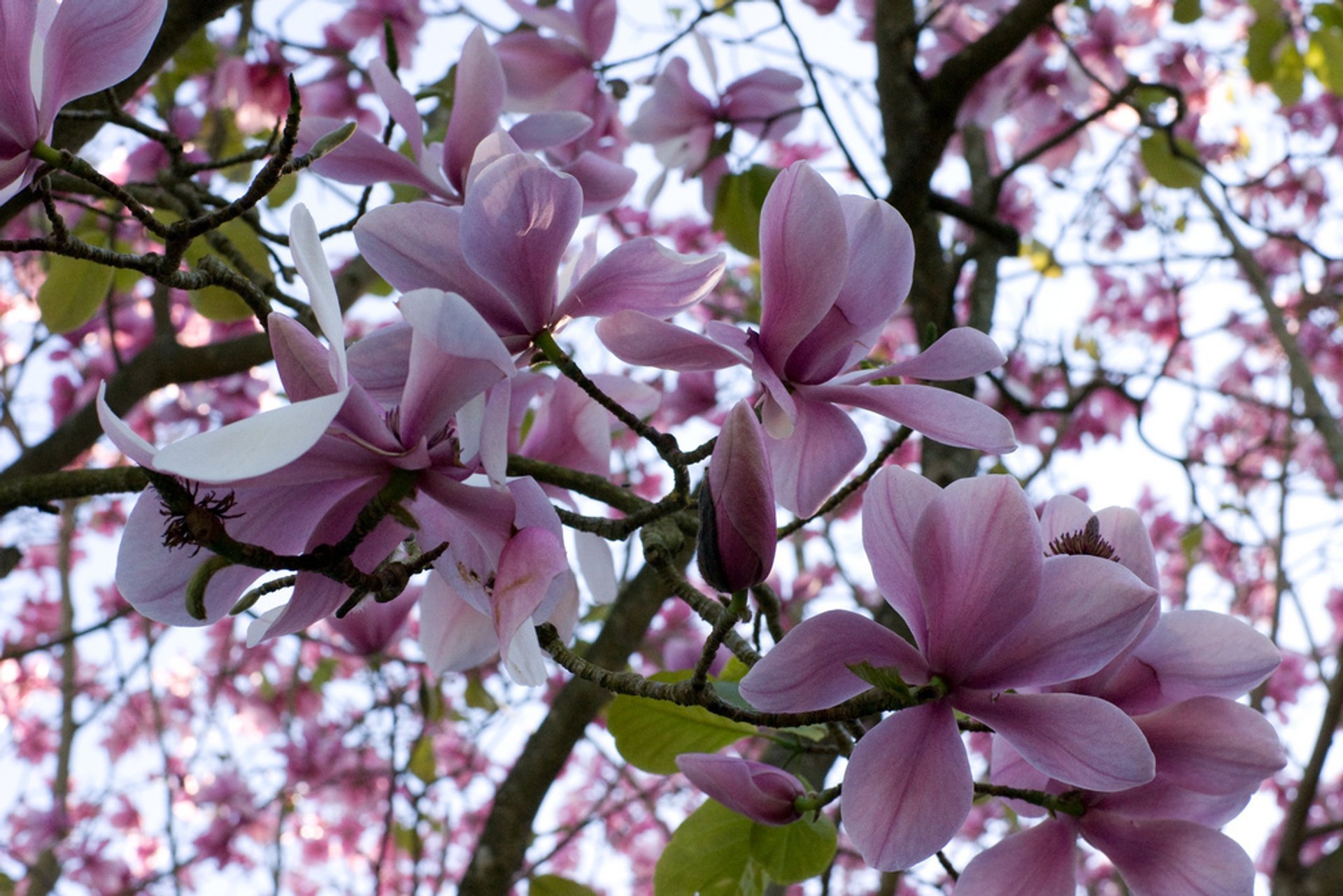 San Francisco Botanical Garden is praised for one of the world's largest collections of huge ancient flowering magnolia trees. The garden numbers nearly 100 out of 200 existing species. Gorgeous pink and white magnolia blossoms smell similar to tropical fruits.
Show accomodations nearby
Actually, 80% of all magnolias are native to Asia. The first magnolia was introduced to San Francisco Botanical Garden in 1939 by its first director Eric Walther. He went on planting different species of magnolia and in 1940, ​a famous Magnolia campbellii appeared there, also named "cup and saucer magnolia" owing to its flamboyant flowers' shape resembling a cup standing on a saucer. The blooming peak in San Francisco begins in mid-January and continues till March.
Show accomodations nearby
Magnolias in San Francisco Botanical Garden Featured in