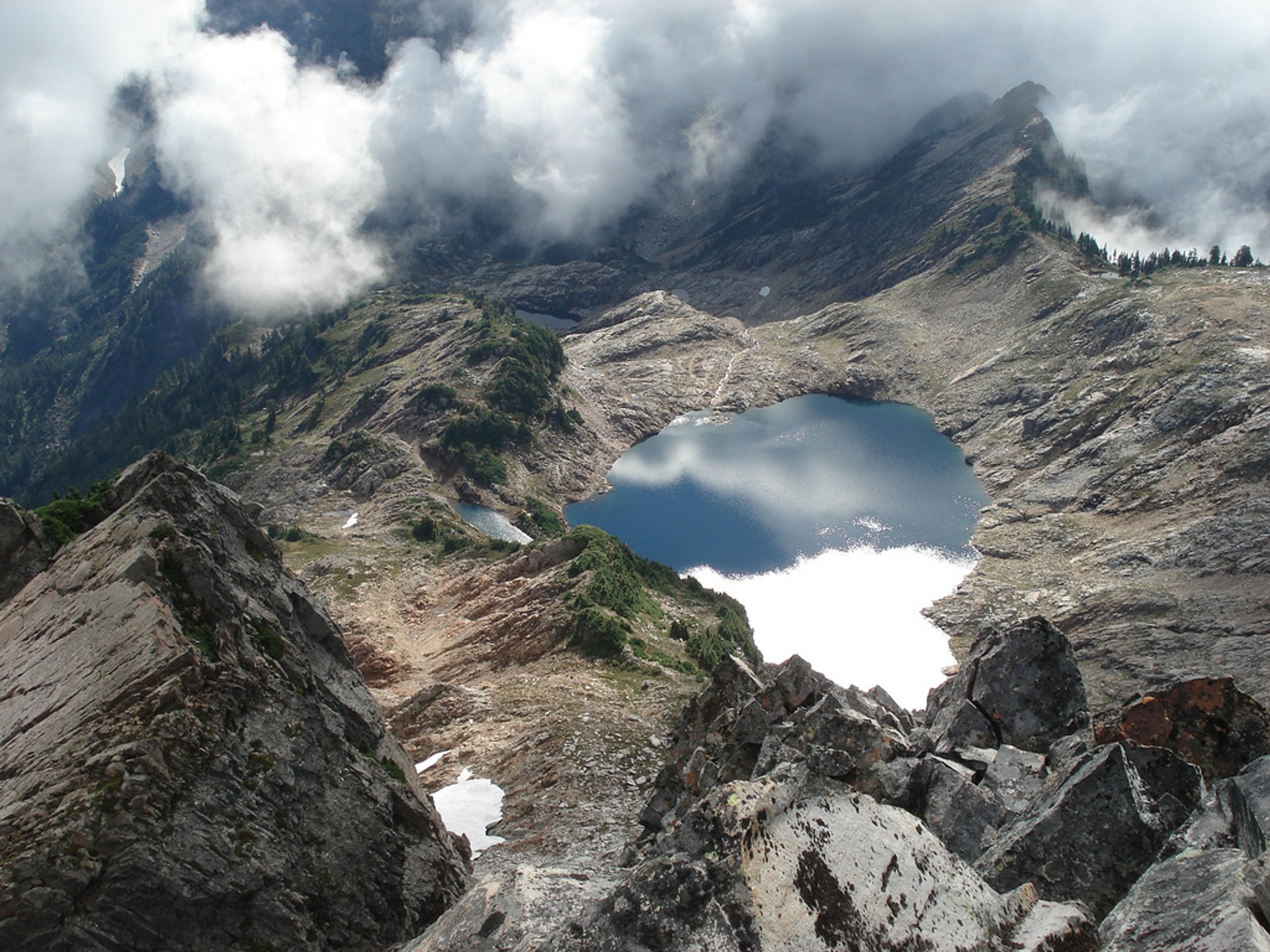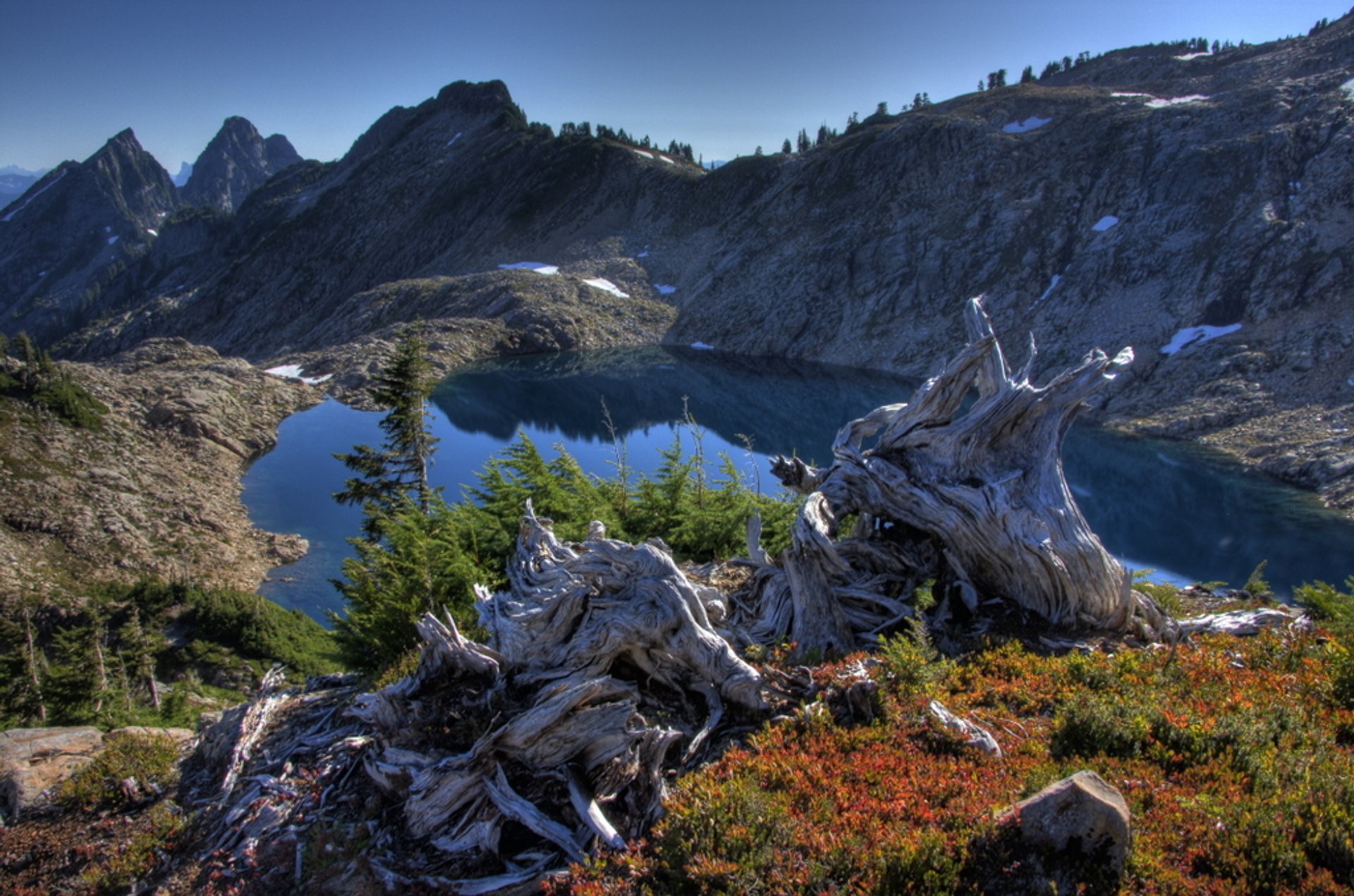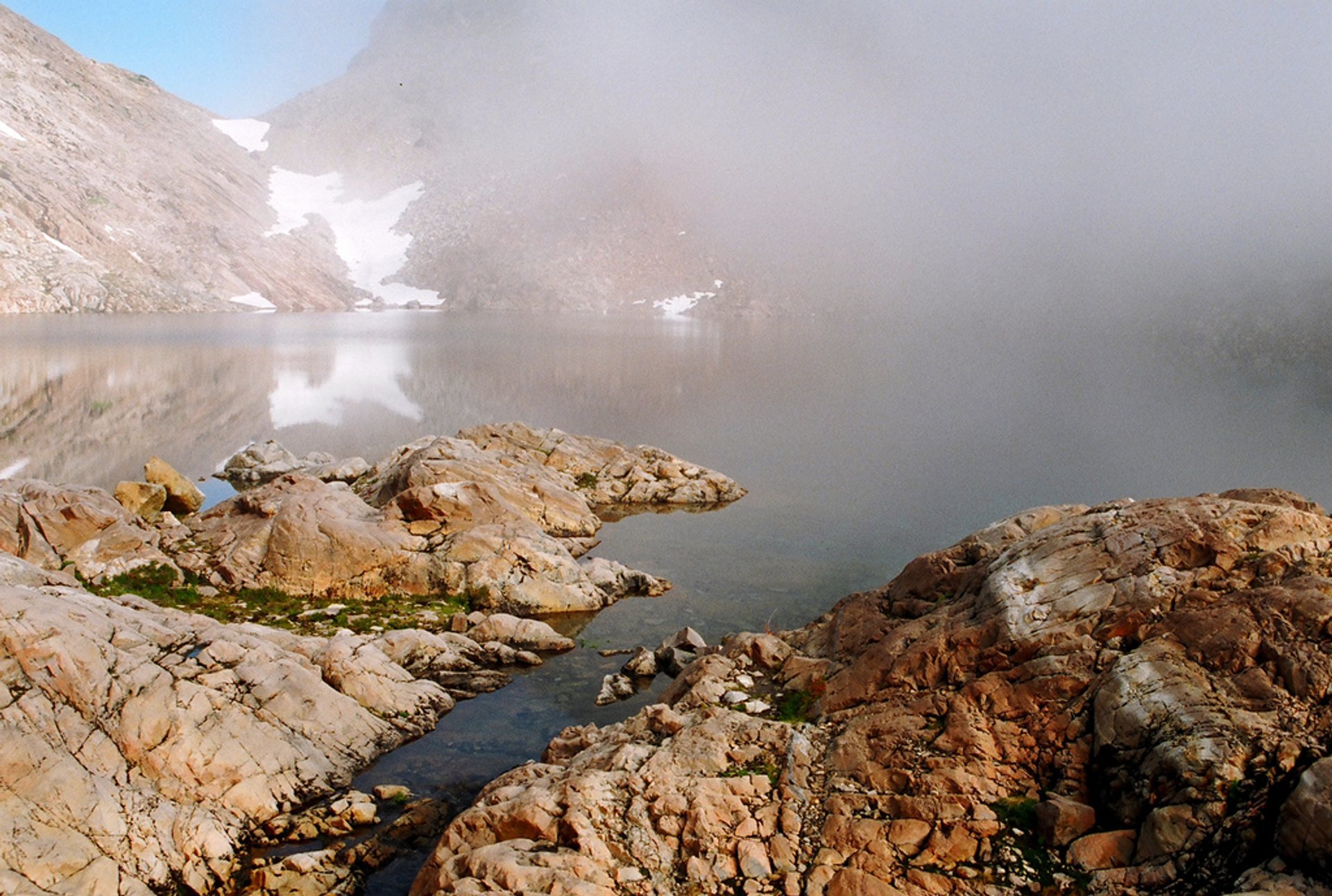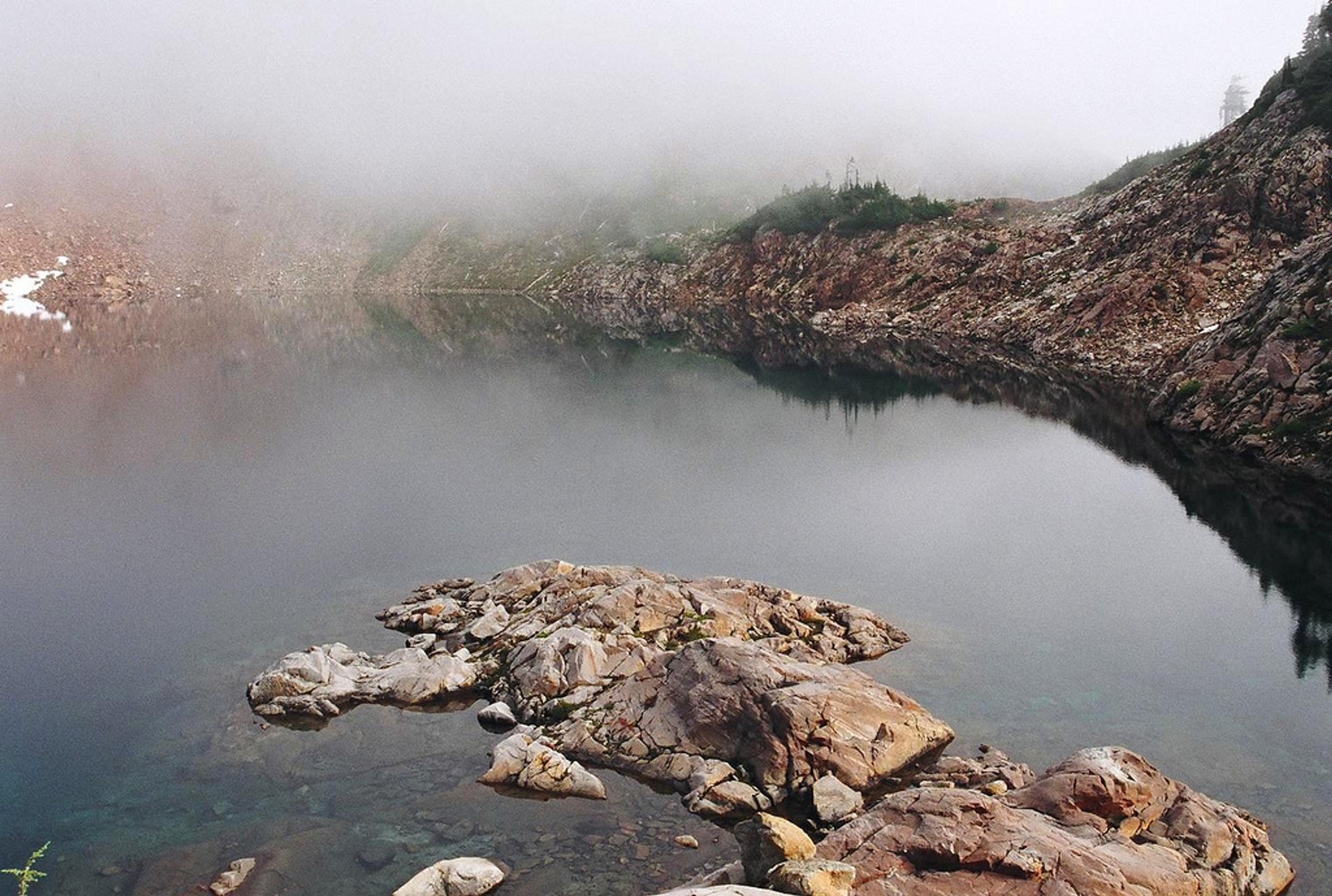 Gothic Basin is settled near the Granite Falls, Washington about 1.5-hour drive from Seattle. The path leading to the lake is an old miner's trail that climbs up steeply for about 3.3 mi (5.3 km) with an elevation gain 3,280 feet (1000 m). The Weden Creek/Gothic Basin #724 trail features forest landscape that gives way to sub alpine rocks with snow gullies even during the summer. The best time to hike the trail is from July to October. This hike does require a permit though!
After admiring wildflowers and stunning scenery of Gothic Basin, you can take your hike a few miles further and reach 19.7-acre (7.9 ha) Foggy Lake where the most adventurous hiker can get access to climb Del Campo and Gothic Peaks. The lake often stays frozen throughout the summer. It takes about 20 min to get there from the Gothic Basin. It is worth checking out Foggy Lake as it's very green and surrounded by picturesque rocks.
Gothic Trail is about 9 mi (14.4 km) in length and is rated as difficult and is not too crowded. If you decide to camp in the area, keep in mind that campfires are prohibited in this area.
Find hotels and airbnbs near Gothic Basin (Map)